Flashback to the end of the 2018-19 NHL season. Young Edmonton Oilers' forward Jesse Puljujarvi, who was clearly frustrated by what he believed was poor treatment by the team, chose not to re-sign with the Oilers for the 2019-20 season. Instead, he opted to go home to Finland where he played for Karpat of Finland's Liiga. The move was clearly orchestrated to pressure the Oilers to trade him.
Related: NHL Rumors: Bruins, Oilers, Penguins, Avalanche, Rangers, More
However, the Oilers didn't comply. Puljujarvi proceeded to play the entire 2019-20 season with Karpat; and, he played well, scoring 24 goals and 29 assists (for 53 points) in 56 Finnish Liiga games. Although a new Oilers' general manager Ken Holland noted that he was willing to comply with Puljujarvi's request to be traded, he was going to be patient and not be pressured into a panic situation. The situation simply stewed.
Holland's stance left Puljujarvi in a tough decision. Should he agree to sign with the Oilers, or should he play a second straight season in Finland?
Ken Holland and Dave Tippett Made a Difference for Puljujarvi
Skills were never Puljujarvi's problem in the NHL. It was clear he had hockey skills and skating ability. He'd developed a good wrist shot, strong skating, and obviously had an ability to score. But that wasn't his struggle. He had problems thinking the game. As well, at times his work ethic, game intensity, and ability to work with his teammates were questioned.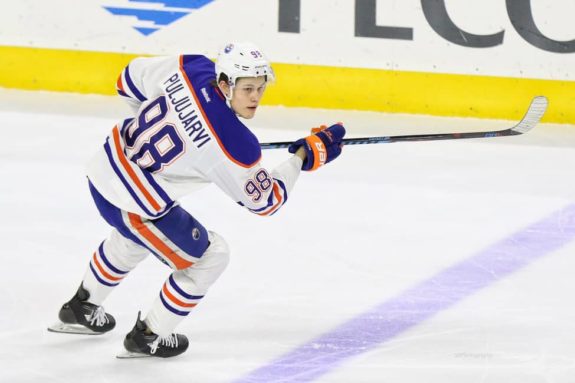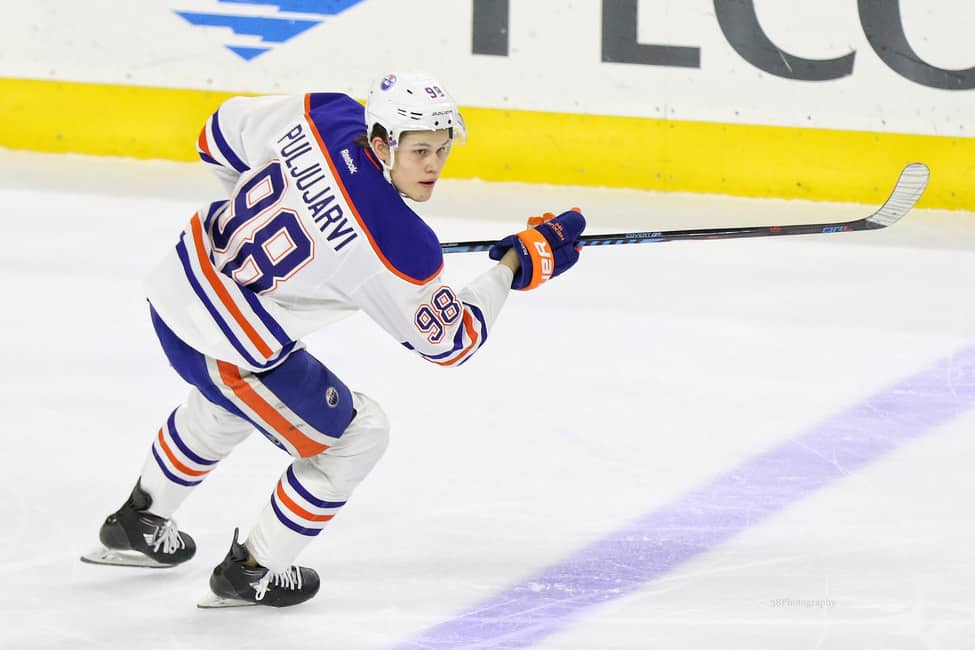 For whatever reason, in late July 2020, it seems that Puljujarvi had a slight change of heart. At least he softened his stance toward the Oilers. When he left the Oilers at the end of the 2018-19 season, he'd made it clear he would never play for the team again. However, after a "constructive" conference call with Holland and Tippett, that changed. 
Related: Maple Leafs News & Rumors: Chara, Nylander, Matthews & McDavid
Puljujarvi told Finnish news outlet Tampere Iltalehti that he hadn't completely ruled out a return to the Oilers: "You can never say no. I have grown, and I see things a little differently. There's now a different GM (Ken Holland) and head coach (Dave Tippett) out there. They're building a winning team in Edmonton. It may be possible that I will still be playing there."  
Puljujarvi Returns to the Team on a Two-Year Contract
For those who followed the Puljujarvi situation, that thawing was a bit of a surprise. Likely, it was in part the patience of the veteran general manager Holland and the presence of a new coach who was willing to extend a goodwill gesture toward the player.  
In October of 2020, the Oilers announced they had signed Puljujarvi to a two-year, $1.175 million contract through the 2021-22 season. Flash ahead to this week: reports from the Oilers' training camp suggest that Puljujarvi (with Oilers' newcomer Kyle Turris) are projected to make up two-thirds of the Oilers' third line.
That change was huge and could turn into benefits for the team.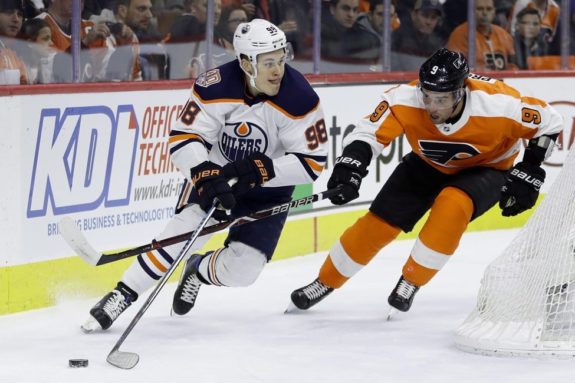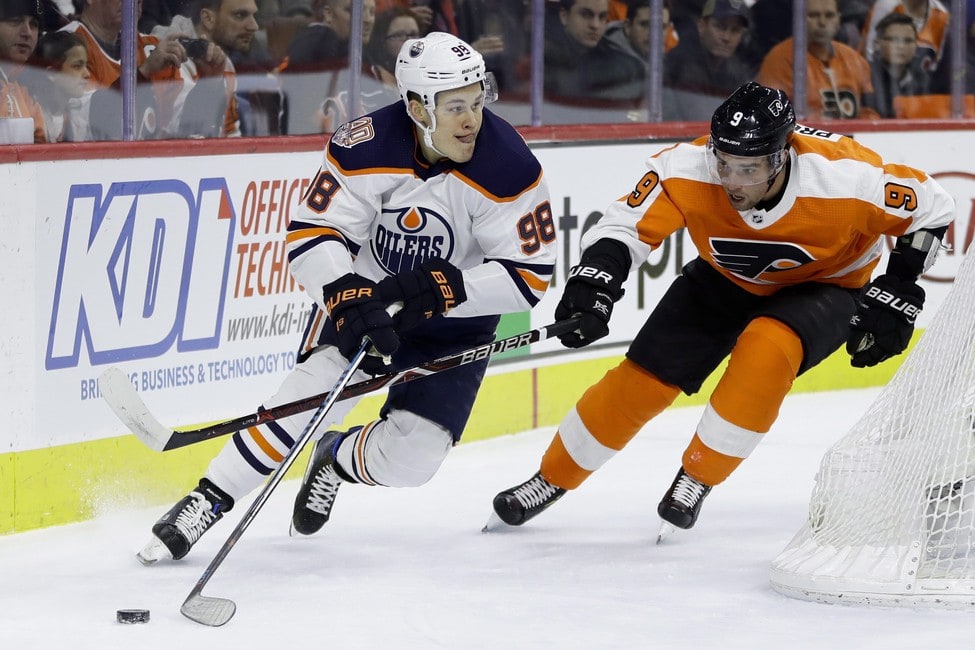 Although the final member of that third-line unit remains a work in progress; and, Puljujarvi's spot on the third line isn't yet cast in stone – he might move either up and down the lineup depending upon how he plays, the report shows that he's become part of the team's discussion for the future. That, as I noted, is a huge change.
Puljujarvi admitted that he grew during last season's play with Karpat. Specifically, he believes "My strength is better, how I can protect the puck. One thing, for sure, that will help on the smaller ice. My confidence with the puck is better and I can play a north and back game (not east-west)." (from Jesse Puljujarvi hopes game improves with Oilers as much as English, Jim Matheson, Edmonton Journal, 06/01/21).
McDavid Shares His Excitement About Puljujarvi
This week during a Sportsnet video interview, Oilers' captain and star Connor McDavid spoke about how happy and excited he is to have Puljujarvi back with the team. What was so interesting about McDavid's interview were his comments about Puljujarvi's attitude. In short, Puljujarvi's happy to be back with the Oilers and is enjoying his training camp experience.
McDavid's statement was clear. Puljujarvi is a "huge part of our team."
McDavid added that the Finnish youngster had made strides, but that the rest of the team's task is just to communicate and work with him to keep his confidence up.
Watching the video, it was easy to see what brought the biggest smile to the Oilers' captain's face. That was speaking about Puljujarvi as a person. McDavid noted what a happy guy Puljujarvi was. "He's such a nice guy with the biggest smile." He's "a happy guy playing hockey," which is the game he loves. And, he "just loves to be out there."
Related: Oilers Aren't the Only Edmonton Team to Play for the Stanley Cup
McDavid admitted that, during Puljujarvi's first stint with the team, he was there for some of the team's downturn. However, he's "happy to be back with us playing a game."
That joy for the game is something McDavid believes the team just has to keep.
The Old Prof (Jim Parsons, Sr.) taught for more than 40 years in the Faculty of Education at the University of Alberta. He's a Canadian boy, who has two degrees from the University of Kentucky and a doctorate from the University of Texas. He is now retired on Vancouver Island, where he lives with his family. His hobbies include playing with his hockey cards and simply being a sports fan – hockey, the Toronto Raptors, and CFL football (thinks Ricky Ray personifies how a professional athlete should act).
If you wonder why he doesn't use his real name, it's because his son – who's also Jim Parsons – wrote for The Hockey Writers first and asked Jim Sr. to use another name so readers wouldn't confuse their work.
Because Jim Sr. had worked in China, he adopted the Mandarin word for teacher (老師). The first character lǎo (老) means "old," and the second character shī (師) means "teacher." The literal translation of lǎoshī is "old teacher." That became his pen name. Today, other than writing for The Hockey Writers, he teaches graduate students research design at several Canadian universities.
He looks forward to sharing his insights about the Toronto Maple Leafs and about how sports engages life more fully. His Twitter address is https://twitter.com/TheOldProf