In this edition of Toronto Maple Leafs News & Rumors, I'll take a look at rumors that the Maple Leafs have some interest in Zdeno Chara. I'll then look at what players might be signed to the best contracts.
Related: Maple Leafs News & Rumors: Chara, Barabanov & Team Leadership
Finally, I'll share my belief that Austin Matthews is emerging in status and might be closing the gap between himself and the great Connor McDavid as one of the best players in the entire NHL.
Item One: The Maple Leafs Are Not Interested in Zdeno Chara
A recent report by Boston Hockey Now's Jimmy Murphy suggested that the Maple Leafs might be one of three teams interested in signing Boston Bruins defenseman Zdeno Chara. However, just as quickly as that rumor came out, Sportsnet's Luke Fox reported that it was likely false – although who really knows with the Maple Leafs?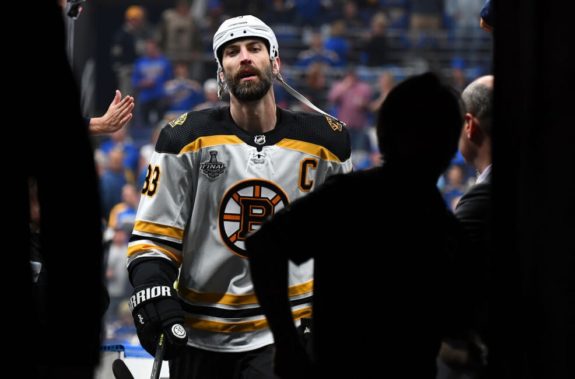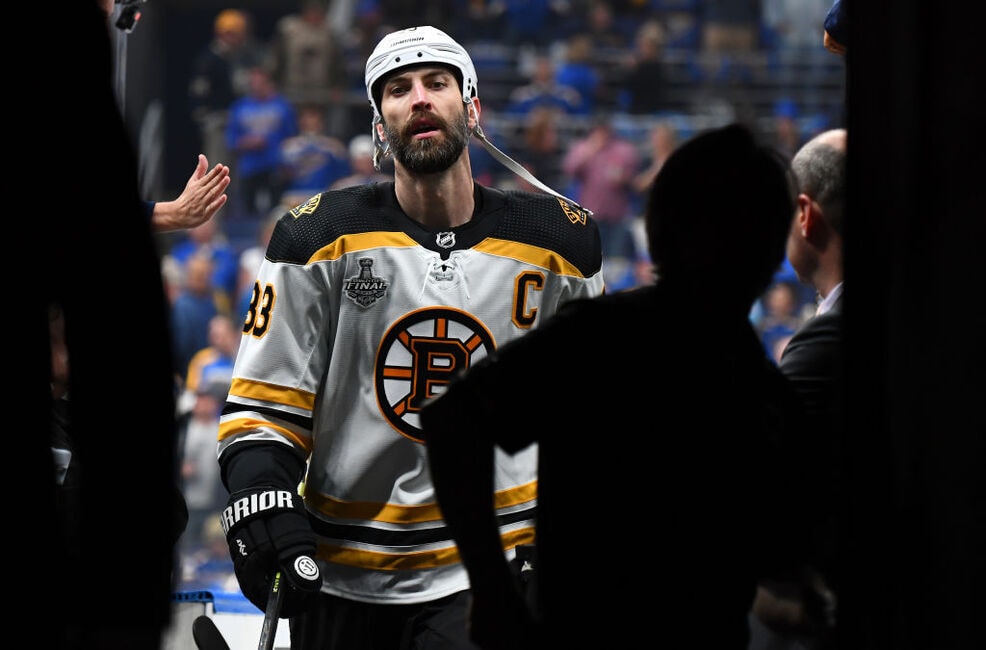 Fox's guess is that the team won't even invite anyone to training camp on a PTO. They're done revamping their roster. As far as Chara goes, the rumor is that like the rest of the hockey world, he's waiting to see what the NHL and NHLPA can work out about starting the 2020-21 season.
Rumors suggest, according to Boston Hockey Now, the Bruins and future hall of famer Chara are 'far apart' on a contract extension and that Chara has had offers from 'more than three teams.'
Item Two: The Maple Leafs Best Contracts?
In a recent mailbag article, Sportsnet's Luke Fox was asked to comment on which Maple Leafs player had the best and worst contracts. His answers suggest he agrees with me about the change in the status of William Nylander's contract from a "salary-cap problem" to a "team-friendly contract." Nylander's contract seems now to be separated from Marner, John Tavares, and Auston Matthews' contracts.
Fox believes Nylander "bounced back to prove worth every penny of his cap hit and should cruise around the 30-goal, 60-mark through his 20s while gaining the blue line like few others." He also noted that, should the Maple Leafs be in an emergency to gain salary-cap space, the front-loaded nature of Nylander's contract makes him a great trade chip.)
Fox also named Morgan Rielly's $5 million and Ilya Mikheyev's $1.645 contract as good contracts. He believes Zach Hyman is underpaid at $2.25 million. According to Fox, Hyman plays physically, forechecks hard, makes those he plays with better, and is getting better with experience.
Related: The 5 Greatest Goaltenders in NHL History
Finally, Fox cited general manager Kyle Dubas' belief that the organization doesn't "have any contracts that we look at and say, 'We need to get rid of this player. This player isn't delivering on it at all." Fox tends to agree and points out that the Maple Leafs aren't burdened by contracts like Milan Lucic, James Neal, or Loui Eriksson carry.
Item Three: Auston Matthews Is Gaining on Connor McDavid as the NHL's Best Player
In yesterday's post, I made a case that Mitch Marner, although he's a great player, hasn't progressed like Auston Matthews has and doesn't have the on-ice team impact Matthews has had. The question became over the past season: How good can Matthews get?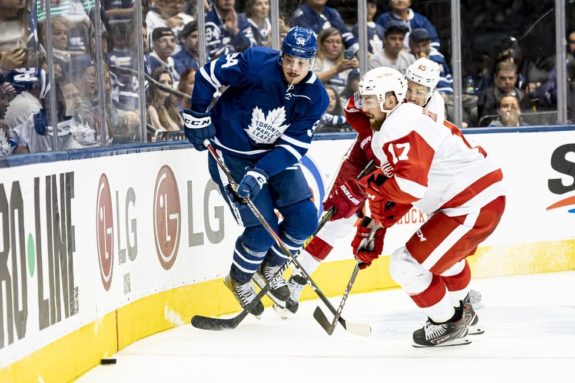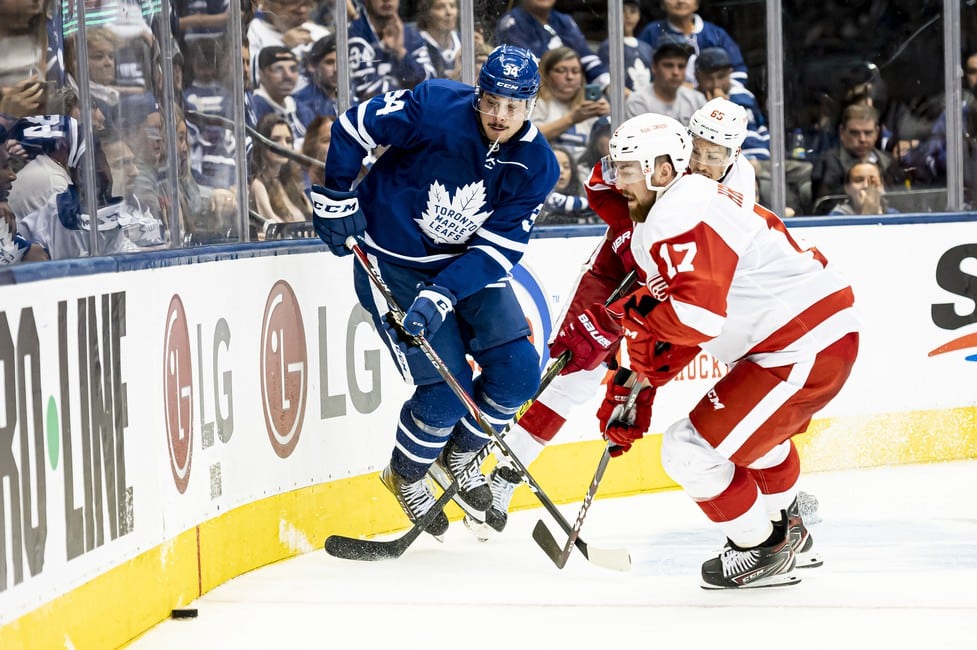 Defining a "best NHL player" is a personal preference because there are a number of amazing NHL players. For example, in September 2019, David Satriano (an NHL.com Staff Writer) ranked the Edmonton Oilers' Connor McDavid the NHL's best player. He followed McDavid by ranking Tampa Bay Lightning's Nikita Kucherov second, Pittsburgh Penguins' Sidney Crosby third, Colorado Avalanche's Nathan MacKinnon fourth, Chicago Blackhawks' Patrick Kane fifth, Washington Capitals' Alex Ovechkin sixth, Boston Bruins' Brad Marchand seventh, Florida Panthers' Aleksander Barkov eighth, San Jose Sharks' Brent Burns ninth, and the Lightning's Victor Hedman tenth.
Obviously, Maple Leafs fans will note that Matthews didn't make that list. Again, such a list is personal; however, I'm here to support Matthews as a player who's quickly moving up that list and might – not far into the future – surpass almost everyone on this list.
I'm not alone in thinking Matthews might be closing in on McDavid the best NHL player. In 2018, Sportsnet conducted a vote about whether fans would rather have Matthews or McDavid on their team. With more than 10,000 votes cast, McDavid was the fans' choice by a wide margin. But that was two years ago, and Satriano's list was now more than a year ago. What would fans say today?
Here's my own ranking of these two talents head-to-head, focusing on individual skills and areas of team impact.
Area #1: Skating
Here McDavid has a wide edge not only on Matthews but on everyone else in hockey. In my mind, McDavid is simply the best skater ever to play NHL hockey. At every skills competition at all-star weekend, McDavid is the player to beat in the race for the title of the Fastest Skater Competition.
Related: Islanders' AHL Coach Thompson Last of the Garth Snow Era
Area #2: Shooting
Although McDavid is trickier as he gets closer to the goal than Matthews and is adept at faking out goalies, Matthews has the better shot. He can almost shoot the puck through goalies. He has great hands, a quick release, and an accurate shot. The edge in shooting goes to Matthews.
Area #3: Playmaking
Matthews is a great puck-handler, which is helped by a high hockey IQ. He also plays a great transition game through the middle of the ice. Still, McDavid sees the ice like no one else not named Wayne Gretzky. He passes first and shoots second, which is the opposite of Matthews. The edge to McDavid in playmaking.
Area #4: Defensive Ability
McDavid, for his elite play in all areas, isn't as a good a defensive player as Matthews, who'll one day, I believe, be seen as the King of the 200-foot game. He's becoming more well-rounded than McDavid and doesn't have McDavid's defensive issues. There's even been support for Matthews as a Selke Trophy winner, which is talk that likely won't be pointed McDavid's way.
Area #5: Talent Level
McDavid is one of the more talented players in NHL history. McDavid will also regularly outscore Matthews, but his lack of defense means he won't stop as many points as Matthews. Matthews is also much grittier, bigger, and stronger than McDavid. Should Matthews continue to improve, he might even surpass McDavid's on-ice impact. And that's a radical thought.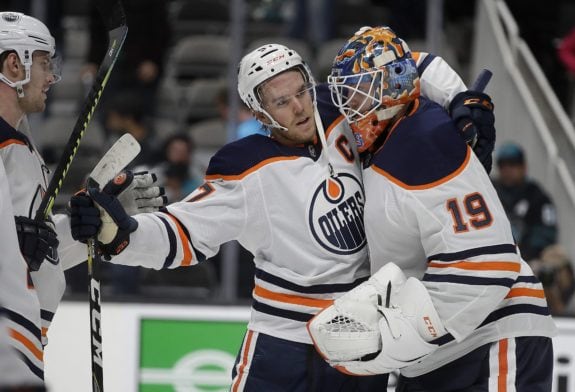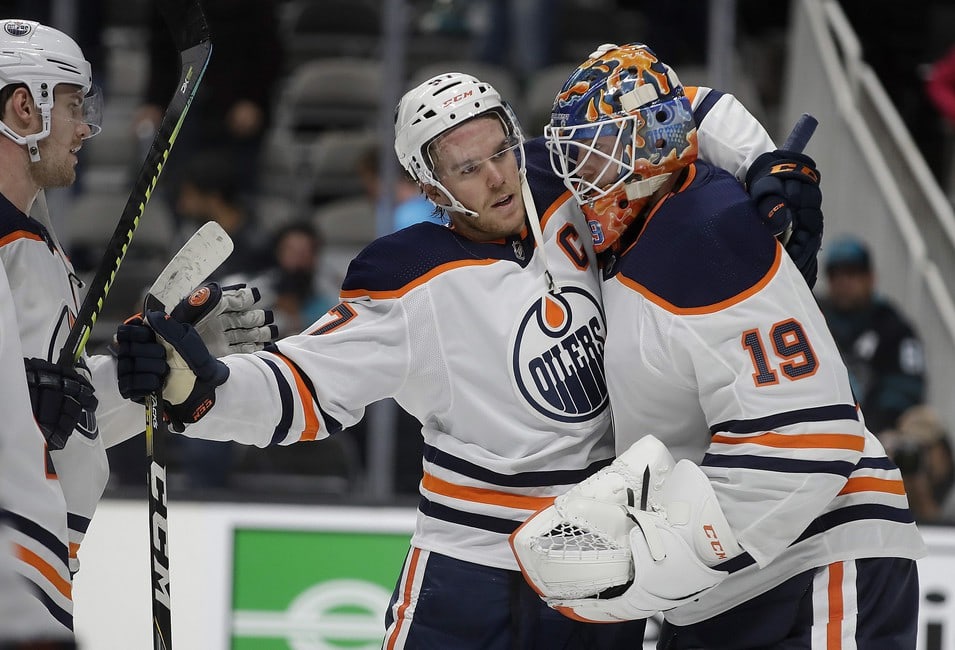 Matthews is also fortunate to play on a better team than McDavid's Oilers. I've even heard rumors that McDavid – although he'd never say – might consider leaving the Oilers. But those are rumors.
McDavid is the captain of the Oilers and, since Day 1, he's been a class act. Matthews, the Arizona issue aside, is growing into more of a leader. But he isn't McDavid yet.
Both these young players are exemplary players. McDavid's always been a star, with Matthews quickly becoming one. My call right now is that McDavid remains the better player. However, both Matthews and McDavid are generational talents and NHL hockey fans are lucky to watch each of them play. Their highlights will be shown and reshown season after season.
What's Next for the Maple Leafs?
The answer to what's next for the Maple Leafs might be "not much."
The Maple Leafs have added strong depth players at bargain contracts and are probably pleased where they stand. Adding more players might mean losing someone already signed. As I noted earlier, Fox reports that the Maple Leafs won't even bring in anyone on a PTO. If that player actually made the team, cap space would need to be cleared.
Related: Maple Leafs News & Rumors: Assessing the Kapanen & Johnsson Trades
I have to think the organization feels it's done as well as it could, all things be considered, signing players.  That said, one can never assume Dubas will completely close the door to different possibilities. I have a sense that Maple Leafs fans are quite ready for the 2020-21 season to begin.
---
---
The Old Prof (Jim Parsons, Sr.) taught for more than 40 years in the Faculty of Education at the University of Alberta. He's a Canadian boy, who has two degrees from the University of Kentucky and a doctorate from the University of Texas. He is now retired on Vancouver Island, where he lives with his family. His hobbies include playing with his hockey cards and simply being a sports fan – hockey, the Toronto Raptors, and CFL football (thinks Ricky Ray personifies how a professional athlete should act).
If you wonder why he doesn't use his real name, it's because his son – who's also Jim Parsons – wrote for The Hockey Writers first and asked Jim Sr. to use another name so readers wouldn't confuse their work.
Because Jim Sr. had worked in China, he adopted the Mandarin word for teacher (老師). The first character lǎo (老) means "old," and the second character shī (師) means "teacher." The literal translation of lǎoshī is "old teacher." That became his pen name. Today, other than writing for The Hockey Writers, he teaches graduate students research design at several Canadian universities.
He looks forward to sharing his insights about the Toronto Maple Leafs and about how sports engages life more fully. His Twitter address is https://twitter.com/TheOldProf