It's the offseason for who knows how much longer. When there are no games played, on-ice strategies to review, or player injuries to report, hockey writers move on to more expansive topics.
Related: Maple Leafs News & Rumors: Matthews, Andersen, Marner, Brooks
That's exactly what happened on Friday when The Athletic's Craig Custance published the results of an anonymous survey of player agents. His findings might be at first a bit surprising, but then perhaps not so much. (from "NHL agent survey: 21 reps talk star trades, bubble standouts, offseason winners," Craig Custance, The Athletic, 13/11/20).
What Did the Survey Reveal?
Survey participants included 21 NHL player agents, and Custance asked them a wide range of questions over a wide variety of topics. The particular question and responses I'll discuss here are the player agents' responses to a question that asked them to name high-profiled NHL star players they thought might be traded during the coming season.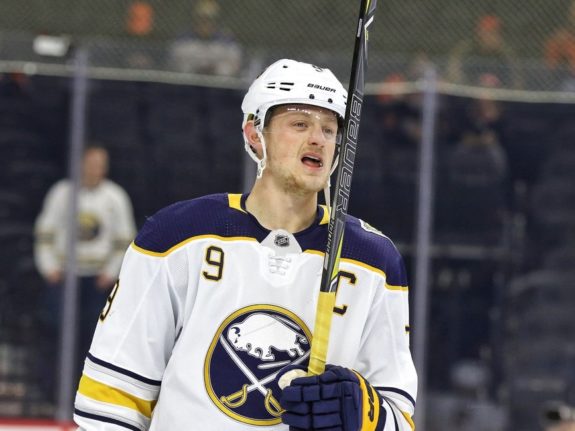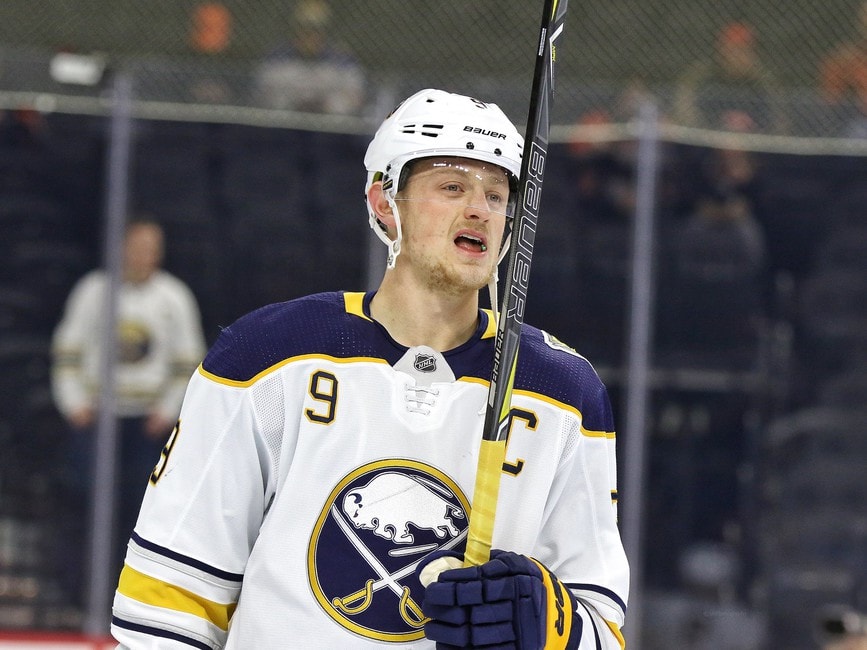 Obviously, the Buffalo Sabres Jack Eichel and the Winnipeg Jets Patrik Laine's names were mentioned. Everyone has heard those rumors. However, the NHL star that collected the third most votes on the list of soon-to-be-traded stars was none other than the Maple Leafs young winger Mitch Marner.
Why the Maple Leafs and Why Marner?
So why Marner? If you're a Maple Leafs fan, you've undoubtedly heard his name mentioned before as a trade rumor. First, such rumors are redundant with the Maple Leafs: the team has an active group of both writers and fans and these groups generate a ton of speculation and rumors.
Second, given the salary-cap suburb the team's chosen to live in – as in, we bought a house that's probably too big and expensive but, to us, it's worth it and we'll scramble to pay the mortgage – that dilemma will likely haunt the Maple Leafs' family every season.
Third, Marner's name is in the rumor mill because, given the combination of his sizeable contract, the fact that his salary negotiations are remembered as more than a bit contentious, and Marner – although he's a regular point-a-game player – doesn't seem to be playing to his potential.
Does Marner's Contract Make Him a Trade Target?
Specifically, during the 2018-19 season, Marner played in all 82 games and scored 26 goals, 68 assists (for 94 points) and in 2019-20 he played 59 games and scored 16 goals, 51 assists (for 67) points. He's easily been a point-a-game player for two seasons in a row, and he's probably even improving.
Still, funny how, but perhaps totally understandable, fans like a point-a-game player more who's making $1.75 million than one who's $10,893 million. That is, unless you're the Edmonton Oilers Connor McDavid or perhaps even the Maple Leafs own Auston Matthews.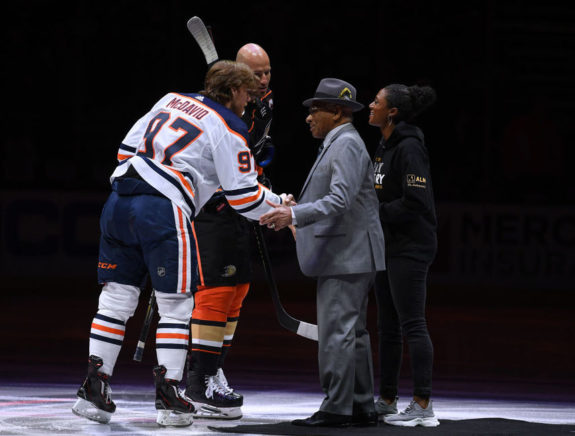 The fourth factor that might lift Marner higher into the trade-talk rumors is that his contract likely makes him highly tradable. The Maple Leafs who, unless there's news I haven't heard, won't run out of money anytime soon have structured Marner's contract in two ways that would help them trade Marner.
First, Marner's salary-cap hit is always at $10,893 million until the end of his contract after the 2024-25 season. However, in real money paid, his contract has a descending value. In 2020-21, Marner will be paid $15 million; in 2021-22 it will move down a third to $10.358 million; then, in 2022-23 through 2024-25 (after which his contract expires), he'll be paid "only" $8 million per season.
Related: The Story of My Russian KHL Odyssey
Second, because the organization has paid most of Marner's total yearly salary for 2020-21 as a signing bonus of $14.3 million, should the Maple Leafs wish to trade Marner, the team he moved to would only pay NHL league minimum for Marner's 2020-21 salary. That's both do-able and would be attractive, especially if you're a team less wealthy than the Maple Leafs and whose pandemic-vacuumed revenue makes it difficult to meet the lower limit of the CBA's agreed-upon salary-cap.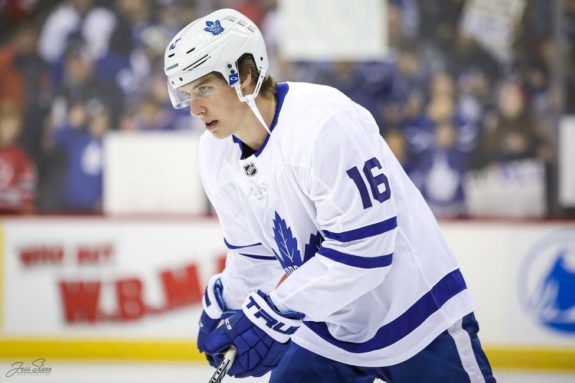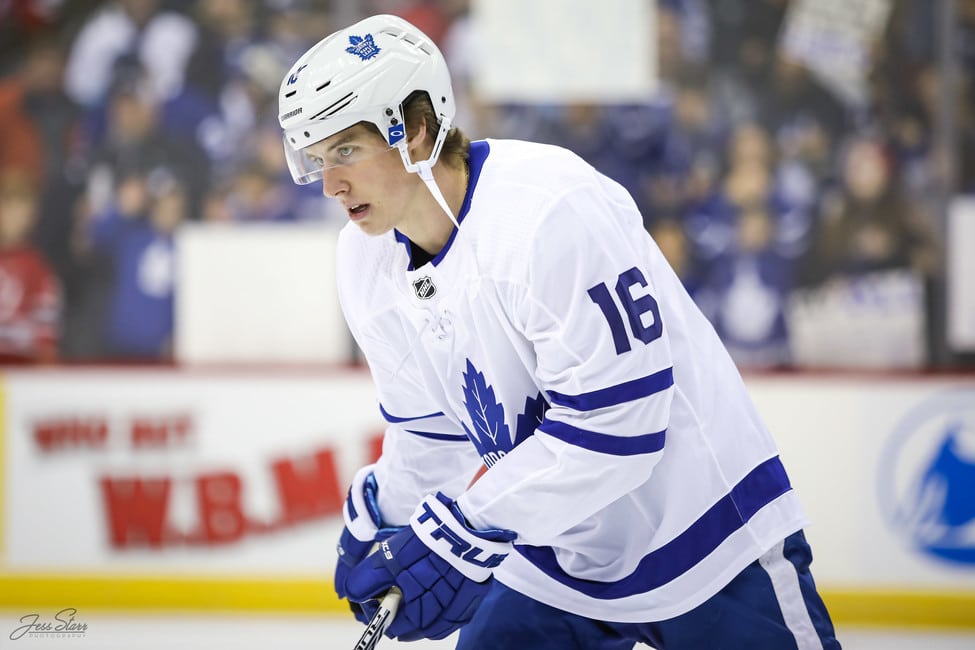 There are NHL teams hurting for funds who need to make the salary-cap lower limits. Might such a team jump at the chance to add $15 million to its payroll without actually spending the real money implied? I don't doubt that Marner might be attractive to a team in such a financial pinch.
Will Dubas Have to Pay for "His" Mistakes?
What's interesting about Custance's findings is that many of the player agents who took the survey seemed to believe that Maple Leafs general manager Kyle Dubas has put himself into a pickle with his "three big contracts" and will have to soon "fix that mistake."
There are two things to notice about that statement. First, it seems that William Nylander's $6.96+ million contract has moved from "salary-cap problem" to "team-friendly contract." His contract seems no longer to be lumped with Marner, John Tavares, and Auston Matthews' contracts.
Second, although I believe player agents are generally value-added to NHL players' lives, some seem a bit Teflon by pointing at Dubas for making the mistake. I can see a case being made that, if an error was made, it was more with Tavares' signing than with Marner's. In fact, one player agent made that point specifically.
Related: Whitecaps Roster Nearly Complete After Signing 7 Players
This player agent was blunt, "They shouldn't have signed John Tavares. His skating is declining every year. They should have just focused on the two younger kids and used the money elsewhere. I know it's great to have the two centers … but you can't have three players making over $10 million."
That agent also infers that Tavares is the player the Maple Leafs should trade; but, that trade likely can't happen. Tavares is now 30 years old, has a full no-move clause, and is being paid $11 million per season. As a result, should the Maple Leafs trade someone, it won't be Tavares.
Is Marner Responsible for His Own Problems?
It also won't be Matthews. Despite player agent Darren Ferris' contract negotiation stand that Marner was every bit as impactful to the team as Matthews and should earn the same salary, that hasn't proved accurate. Matthews' stock has risen, and he's probably now seen as one of the top five current NHL skaters. Marner's value simply hasn't kept pace. After the sound and fury of the negotiations, right now few hockey thinkers would pick Marner over Matthews as the Maple Leafs player who has the most on-ice impact.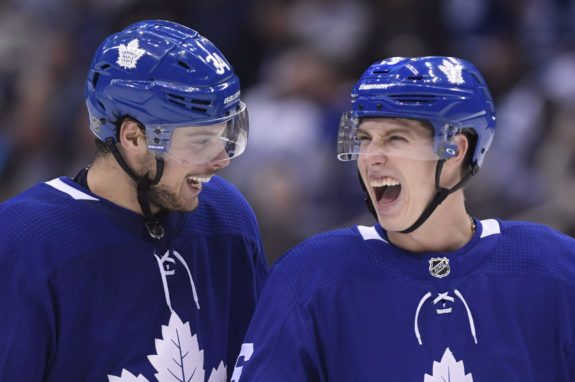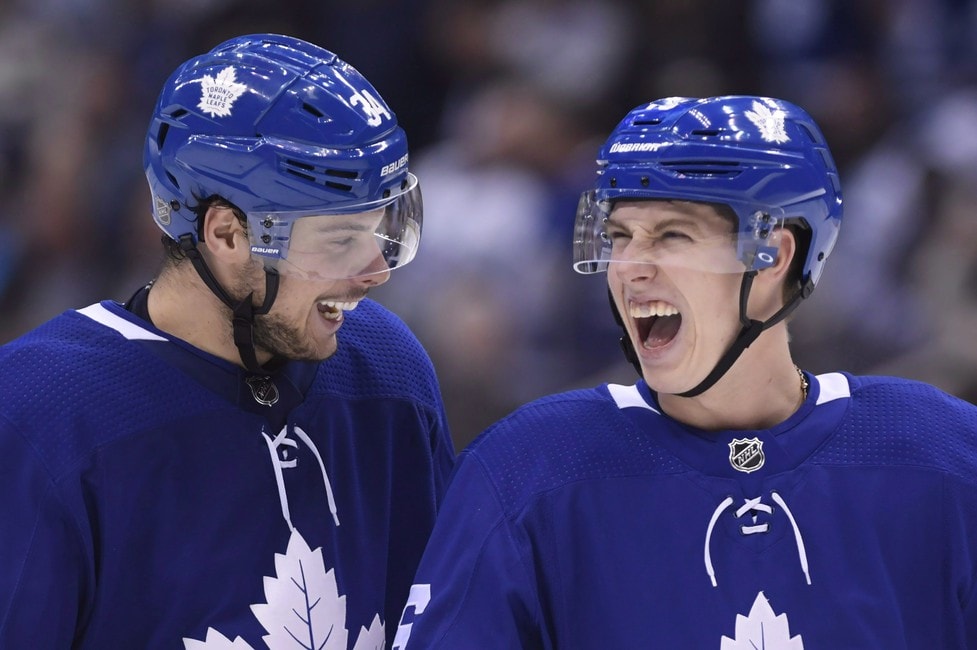 So, at some point, Ferris and Marner must realize that Dubas can't be the only scapegoat. They built the narrative that Marner was as crucial to the team as Matthews. They squeezed out the final salary numbers. If in his heart Marner doesn't really want to be moved because he loves playing and living in Toronto but still becomes the organization's choice to be moved, it's on them as much as Dubas for their part in putting the organization in that bind.
That doesn't mean that Marner isn't a good player – he is. He might even be a great player, but he isn't Matthews. It also doesn't mean the Maple Leafs organization will be better off if it did move Marner. Certainly, one can infer from Dubas' agressive team-building this offseason that he's determined to keep this core together for another run at the Stanley Cup. Like Dubas or not, he's a true believer. If the organization hits an iceberg, he'll likely go down with the ship.
The 2020-21 Season Is Crucial for the Maple Leafs
All this speculation comes from one poll that asked player agents which top-end players might be leaving their teams in the near future. According to this poll's findings, choosing Marner to leave isn't a one-off by player agents. Three agents chose him as the first player to be traded. Another agent at first picked Taylor Hall as the player to move, but changed his mind to say "Actually, I'm going go way off and say Mitch Marner."
Related: Maple Leafs' Auston Matthews Is Undergoing a Transformation
For the Maple Leafs, the 2020-21 season is hugely important. What happens this season tips the balance for what moves will be made in the near future. Should Dubas' small, inexpensive changes result in a massive success, my entire speculation disappears in smoke. However, if the "core four," the aging stars, and Frederik Andersen in goal can't propel the team into a Stanley Cup run, major changes will likely be made to the Maple Leafs roster.
If you ask player agents and trust them to know a thing or two, they point to Marner as the elite player most likely to be moved. Like Marner or not as a player, I can't disagree with their logic.
---
---