"On my deathbed, that'll be one of the visions that will go through my head: We didn't beat the Lightning," said head coach Barry Trotz. "And it doesn't go away." (from 'Islanders want more after haunting playoff defeat,' New York Post, 01/04/2021).
The New York Islanders came up short just two games from clinching a Stanley Cup Final birth against the eventual champions. They proved to be one of the tougher, more well-coached teams in the bubble, and with their playoff success, they put the entire league on notice that they are for real. Now, coach Trotz and the Islanders have just one goal in mind, a Stanley Cup.
In the third year of the Lou Lamoriello/Trotz regime, much of the same roster has returned, minus two key players in Devon Toews and Johnny Boychuk. However, the Trotz system is still intact and further implemented throughout the lineup, and with key additions in J.G. Pageau and Ilya Sorokin, expectations in the organization are high, and to take yet another step forward.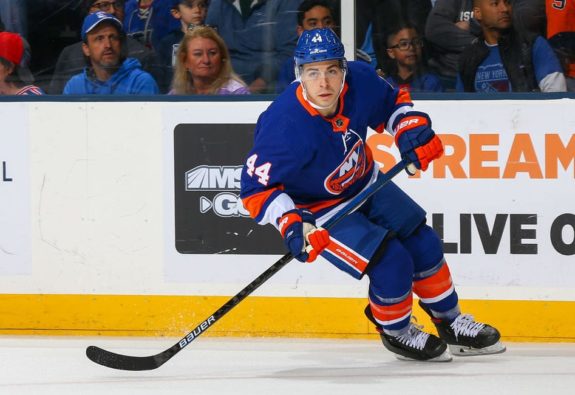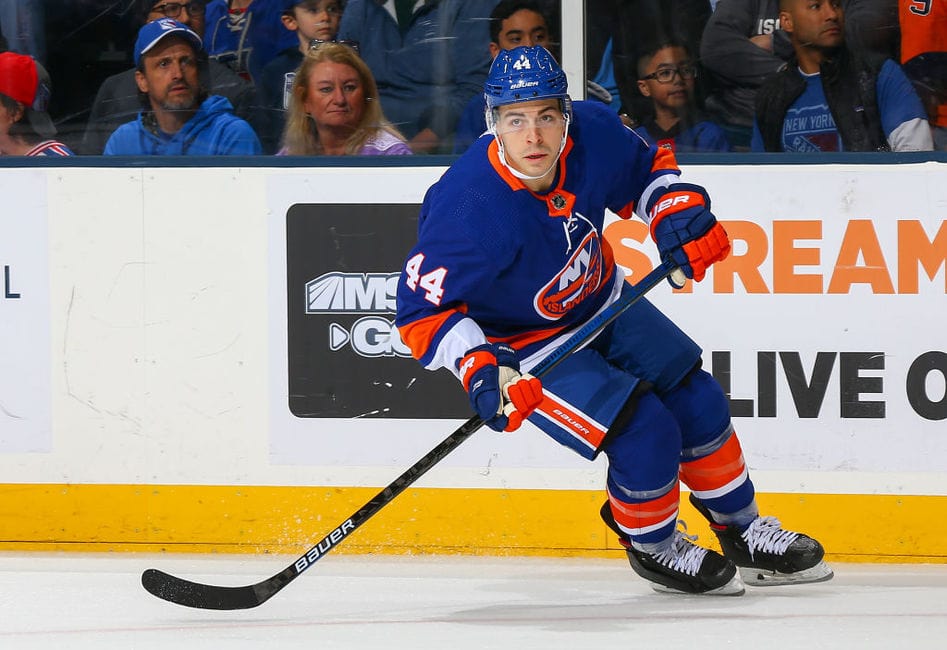 The arrival of Sorokin, the highly touted Russian goaltending prodigy, is seen as an upgrade to the Islanders net. Pageau is on board for a full season, and Noah Dobson is in a position to have a breakout campaign. A healthy roster has returned for the start of the 2020-21 season, and the Isles look to take on a new-look East Division.
Offense
After signing a three-year extension, Mat Barzal has returned to the Islanders and is primed for a big year as the team's top center. Barzal was looking for a longer-term contract, with an average annual value around $9 million, so expect him to perform at a high level as an early audition for his next contract. Linemates Anders Lee and Jordan Eberle will be key to the first line, as they're both looking to bounce back from a down season in 2019-20, and build off strong playoff performances.
Brock Nelson has been the Islanders' most consistent scorer. He was on pace for his first 30-goal season before the NHL pause, and although there will only be 56 games this season, expect him to build on that 30-goal pace. Anthony Beauvillier was a force to be reckoned with in the bubble and is projected for a breakout season. He will skate with Nelson and Josh Bailey. Coach Trotz claimed he did Bailey a "disservice" last season moving him throughout the lineup, and the "Killer B's" line will stay intact this season, arguably the Isles best line.
Secondary scoring will be a key factor in the Islanders' success, and with Pageau solidifying the third line, the offense is the deepest it has been in a long time. Leo Komarov was waived yesterday, leaving the door open for prospects Kieffer Bellows or Oliver Wahlstrom to claim a third-line role. It looks like the spot is Bellows' for now, injecting a much-needed scoring touch the 22-year old possesses.
Defense
Dobson is expected to take a much larger role this season after only appearing in 34 games in 22019-20. Partially because of the departure of Toews, but mostly because he's ready.
Not only has Trotz recognized Dobson for his growth, but his teammates and the media have all sung praise for the 21-year old defensemen. He'll be partnered with NHL veteran, Andy Greene, who has acted as a mentor to him since coming to the Islanders just before the trade deadline in 2019-20.
The good news regarding Boychuk is that he's still around in the locker room. It was reported that he was skating with Barzal during his contract negotiations. Even just being in the locker room is a big factor for the defense. For most of the playoffs, Boychuk watched from the press box, but his teammates all glowed about how great he was in the locker room during their playoff run.
Adam Pelech has returned to 100% health after going down with an injury during Game 5 of the Eastern Conference Final. Additionally, you saw how the defense fell apart in the 2019-20 season in his absence. Now, the top defensive tandem of Pelech and Ryan Pulock are expected to lead the Islanders' blue-line. Brian Compton of NHL.com has big expectations for Pulock this season, and had this to say about the Islanders top defenseman:
Goaltending
Thomas Greiss will go down as an Islander favorite having been with the Islanders through thick and thin. He moved on to the Detroit Red Wings with Sorokin aboard. Semyon Varlamov is expected to be the 1A, as coach Trotz claims he's "earned the right" to have top goaltending duties.
However, don't be surprised if the highly decorated Sorokin gives him a run for his money. Playing on a one-year contract, he will be looking to prove his worth to the organization as the franchise goaltender for the foreseeable future.
"He feels like he's indebted to his fans," Sorokin's translator said. "Now he has to work hard for it to make sure he deserves this excitement." Sorokin heard the hype from the fans anticipating his arrival, so he'll be looking to prove himself to more than just the Islanders organization.
Expect the tandem of Varlamov and Sorokin to compete at a high level, and possibly be one of the NHL's best tandems behind a Trotz defense.
Offense X-Factor
There are two options here, with the first being Pageau. Starting his shiny, new six-year contract, the center will need to play up to the expectations of his new deal. Solidifying him on the third line is something the Islanders had been missing for a long while, and now that the center core is in-tact, Trotz will be able to roll four lines.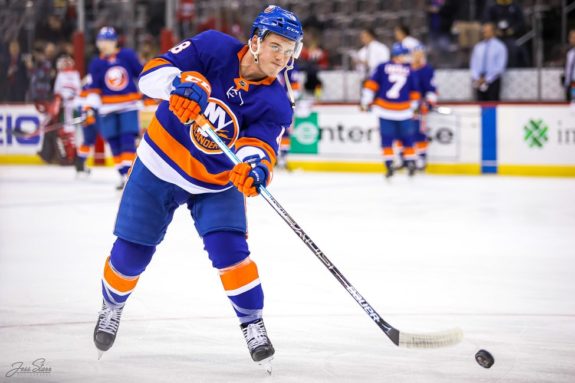 Beauvillier is primed for a breakout year, and after his performance in the 2019-20 playoffs, many have him tabbed as a "rising star." His nine goals in 22 games in the playoffs translate to roughly a 33 goal pace over an 82 game season. If Beauvillier can find consistency in that scoring touch, he could be the top-6 scorer Islander fans have been craving.
Defense X-Factor
Who else but Dobson, right? With Toews now with the Colorado Avalanche, Dobson is the next man up and projected for a big role. He's been practicing on the first unit power play and is expected for a big boost in minutes. Expect his workload to be heavy.
Rookie Factor
It's been a long time since an Islander rookie has come through the pipeline and burst onto the scene. It's also true that it's been a long time that an Islander rookie has had a competent line to play on with the third line being a revolving door. Both Bellows and Wahlstrom seem to be in the mix to claim a spot on the third line.
Either choice will work, as they both bring a scoring touch, and will have plenty of chances with Pageau centering them.
Prediction
Much of the new-look East Division, Buffalo excluded, are coming into the 2020-21 season with a similar look, if not key subtractions rather than additions. The playoff experience the Islanders gained last season is irreplaceable, so expect them to come back as a deeper, hungrier, wiser group. They're poised to claim one of the top seeds in the East, and a Stanley Cup Final berth is not out of the question.
Want more Islanders content? Check out the Nassaumen Hockey Podcast, hosted by The Hockey Writers authors James Nichols and Jon Zella. Follow on Apple Podcasts, Spotify, and Google Podcasts!
---
---