Injuries are starting to pile up for the New York Islanders, and their lack of depth is becoming a major issue. Mathew Barzal was injured last week in a blowout loss to the Boston Bruins and is expected to be out "week-to-week," while forwards Jean-Gabriel Pageau and Josh Bailey are the latest to be added to the injury list.
The Pageau injury leaves a gaping hole down the middle, as he is one of the most important players on the team because of his versatility to play throughout the lineup, and he is one of the Islanders' top penalty killers and faceoff specialists. Luckily, Bailey returned to the lineup to provide some much-needed depth. Cal Clutterbuck and Oliver Wahlstrom are both on injured reserve (IR) and are expected to be out for the rest of the season.
---
---
The Islanders have five regulars out of the lineup, but it hasn't hurt them yet. They are 3-1 without Barzal and had a comeback win against the Pittsburgh Penguins last Monday and a home win against the Winnipeg Jets on Wednesday. They showed a ton of character coming back in those games, but that is unsustainable, given their lack of depth.
They are currently sitting in the top wild-card spot, but every team below them has games in hand. They came up with another big win on Sunday in Winnipeg, an indication that they are pushing for the playoffs no matter who is on IR, and general manager (GM) Lou Lamoriello has a few days before the March 3 deadline to decide if he wants to improve his roster.
Islanders Kids Are Alright
The Islanders have been forced to make a few call-ups from their AHL affiliate Bridgeport Islanders. Players such as Hudson Fasching, Simon Holmstrom, Andy Andreoff, Samuel Bolduc, and, recently, Arnaud Durandeau have spent time with the big club this season. Holmstrom and Fasching have both proven they can play at the NHL level. Since the Barzal injury Holmstrom, who was selected 23rd overall by the Islanders in the 2019 NHL Entry Draft, has been given more ice time and came up big in Wednesday's game.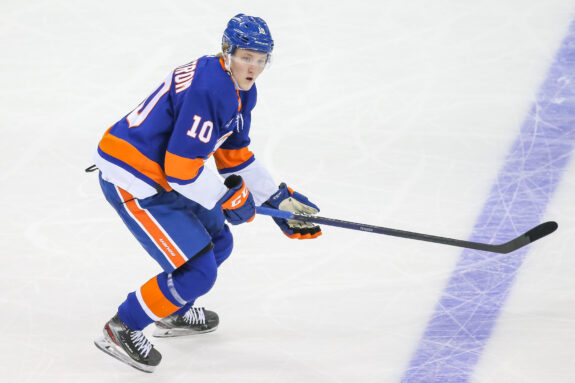 Holmstrom sniped one past goaltender Connor Hellebuyck last week against the Jets after a great feed from Horvat. "The more he can get into those areas, the more dangerous he becomes," head coach Lane Lambert said of Holmstrom. "I thought he did a good job of getting to that spot, and they did a good job of finding him." (from Holmstrom, Sorokin lead Islanders to 2-1 win vs. Jets, USA TODAY, 2/22/23) Through 33 games this season, Holmstrom has proven he is a smart two-way player with exceptional hockey sense. He is an excellent skater, has great vision, and has very underrated playmaking skills. He won't be going back to Bridgeport anytime soon.
Related: Islanders Face Tough Decision With Scott Mayfield
---
Latest News & Highlights
---
Fasching was called up in early December and brings a ton of energy, physical play, and versatility. He even spent some time earlier this month on the top line with Barzal. Durandeau was the latest call-up for the Islanders. The 24-year-old made his NHL debut against the Penguins last week and provided a much-needed spark to the lineup. He has a ton of speed, skill, and energy. He also spent time on the second power-play unit briefly.
Bridgeport Reinforcements for Playoff Push
The Islanders have used as many reinforcements from Bridgeport as they can. If they are serious about making the playoffs, Lamoriello needs to improve the bottom six, and there are players on the market who Lamoriello could acquire for a reasonable price and stay within the salary cap structure.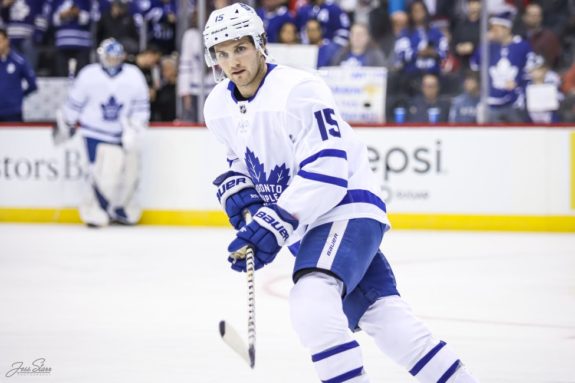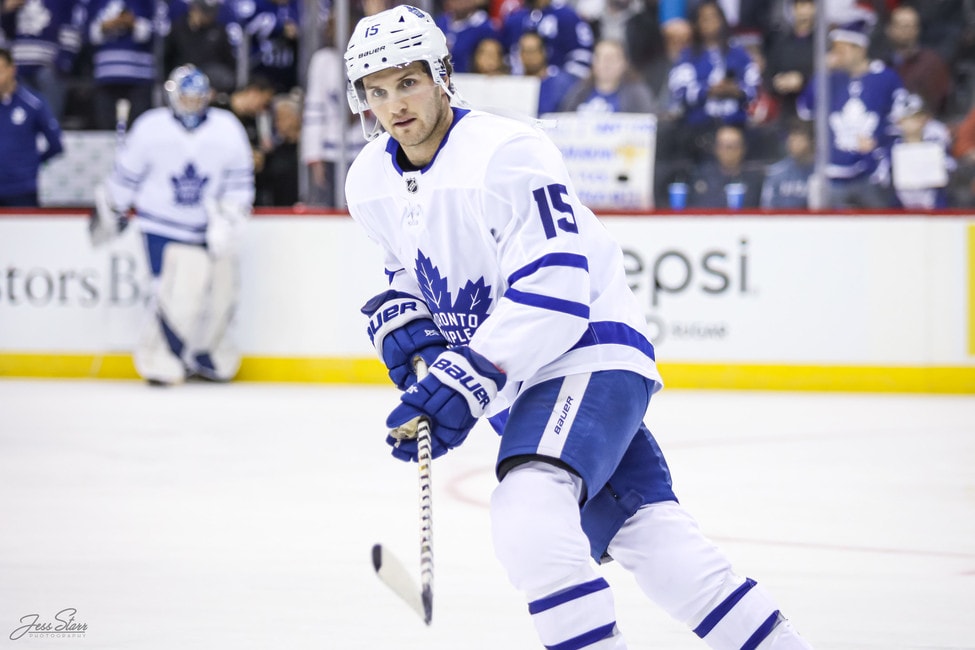 A player like Jakob Silfverberg of the Anaheim Ducks could be a good fit. The 32-year-old forward has one more year on his deal with an AAV of $5.25 million, and Lamoriello could offer Josh Bailey in a change-of-scenery player swap.
Pending unrestricted free agent (UFA) Alex Kerfoot of the Toronto Maple Leafs is also worth considering. Maple Leafs GM Kyle Dubas has been very active ahead of the deadline and the Maple Leafs have an abundance of skilled forwards. Kerfoot is in the last year of his deal with a $3.5 million AAV. He could fit in nicely on the third line and won't cost as much to bring in. Other players Lamoriello could target without mortgaging the future are Nick Schmaltz, Jordan Greenway, Lars Eller, and Jesse Puljujarvi.
At this point, the Islanders are in the race. It's still unclear when Pageau will return to the lineup, so Lamoriello must find a warm NHL body. We will know by Friday if the Islanders decide to make a minor depth move, stick with the same roster, or swing for the fences again.