To say that Toronto Maple Leafs' general manager is going "All In" seems like an understatement. Between the Chicago Blackhawks game on Feb. 15th and the Edmonton Oilers game on March 1st, four of the 18 skaters dressed for the Blackhawks' game will have been replaced by new acquisitions. That is over 22% of the active roster of skaters. 
Related: 3 Takeaways From Kyle Dubas' Post-Trade Presser
Ryan O'Reilly, Noel Acciari, Jake McCabe, and Sam Lafferty will be in. Joey Anderson and Pontus Holmberg will definitely be out, and both have already been moved. Anderson is gone as a departing piece in the McCabe/Lafferty deal, and Holmberg has been sent back to the Marlies.  
Who Will Lafferty and McCabe Replace?
We are going to guess that Lafferty will replace Zach Aston-Reese. While Aston-Reese has done an admirable job and has provided the Maple Leafs with a hard-working and physical player, his lack of scoring was a deal. He's only scored five goals and added two assists (for seven points) in 57 games. That would suggest that he's most likely the bottom-six player to come out of the lineup. 
---
Latest News & Highlights
---
The bigger question is who does McCabe push out of the lineup? McCabe is a left-handed defenseman, but it has been reported that he can play either side. We know that Morgan Rielly, TJ Brodie, and Mark Giordano, if healthy, will play. That leaves Timothy Liljegren, Justin Holl, or Rasmus Sandin as the three candidates most likely to be replaced by McCabe. As to which one comes out, we will have to see. One of them will not be dressed for the game against the Edmonton Oilers. 
Most Maple Leafs Fans Might Be Happy If Dubas Quit Dealing, But …
We think most Maple Leafs' fans would be happy if Maple Leafs' general manager Kyle Dubas decided his job was done, there would be no further trades, and the improvements to the roster have been completed. But, if we look at the salary numbers provided by Capfriendly.com, they tell us that Dubas can't be done. 
Related: Maple Leafs Commentary: The Need To Avoid Age-Old Mistakes
We believe he is forced to make at least one more move. 
| | | |
| --- | --- | --- |
| Position | Cap Hit | # of Players |
| Forwards | $55.921,246 | 13 |
| Defense | $20,950,000 | 8 |
| Goalies | $2,566,667 | 2 |
| 2022 Bonus Overage | $212.500 | |
| Totals | $79.650,413 | 23 |
| NHL Salary Cap | $82,500,000 | |
| Cap Space | $2,849.587 | |
With all the moves made to date, the Maple Leafs have $2,849,587 in cap space. That is with Matt Murray on LTIR.  
What Happens When Murray Comes Off Long-Term Injured Reserve?
Murray is scheduled to come off of LTIR any day now. Could Dubas play the "Kucherov" game and keep Murray on LTIR until the playoffs? [Fans will recall that the Tampa Bay Lightning didn't play Nikita Kucherov at the end of the 2020-21 season but did bring him back for the playoffs.] That would give the team almost $3 million in cap space in which to play with by Friday's 3:00 pm trade deadline?  
The answer is that "Sure, he could." The problem is you'd have a "cold" goalie in Murray, who would not have played a single NHL game in three months.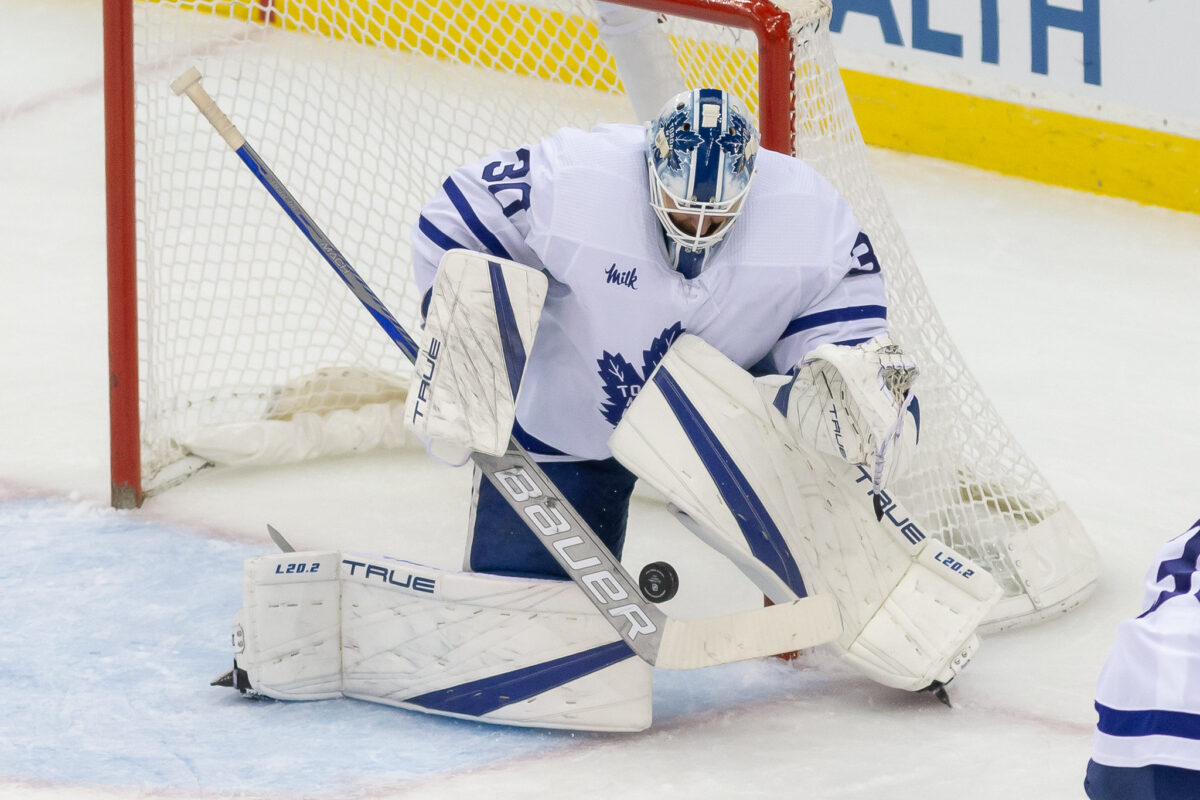 While we can see Dubas keeping Murray on the LTIR until the deadline to give him some leeway in his movement of players, the best-case scenario for Murray would be to get him back and into games as soon as possible.  
Once Murray returns to the lineup, so does his $4,687,500 cap hit. 
When Joseph Woll Returns to the Marlies, There's No Cap Space Left
When Murray moves to the NHL roster, Joseph Woll would have to be returned to the Marlies. He'd carry his $766,667 salary cap hit along with him. With Murray in and Woll out, that would leave the Maple Leafs $1,071,246 over the salary cap.
Related: Joseph Woll's Return Carries New Maple Leafs' Goalie Issues
That means someone, and possibly more than one player, has to leave the roster. Plus, it has to be someone with a cap hit equal to, or more than the $1.07 million the Maple Leafs are over the cap. For example, the team cannot use Zack Aston-Reese to solve the problem. Removing his salary cap hit would only relieve $840,630. That would still leave the team $230,616 over the salary cap, and one man short on the 23 roster limit.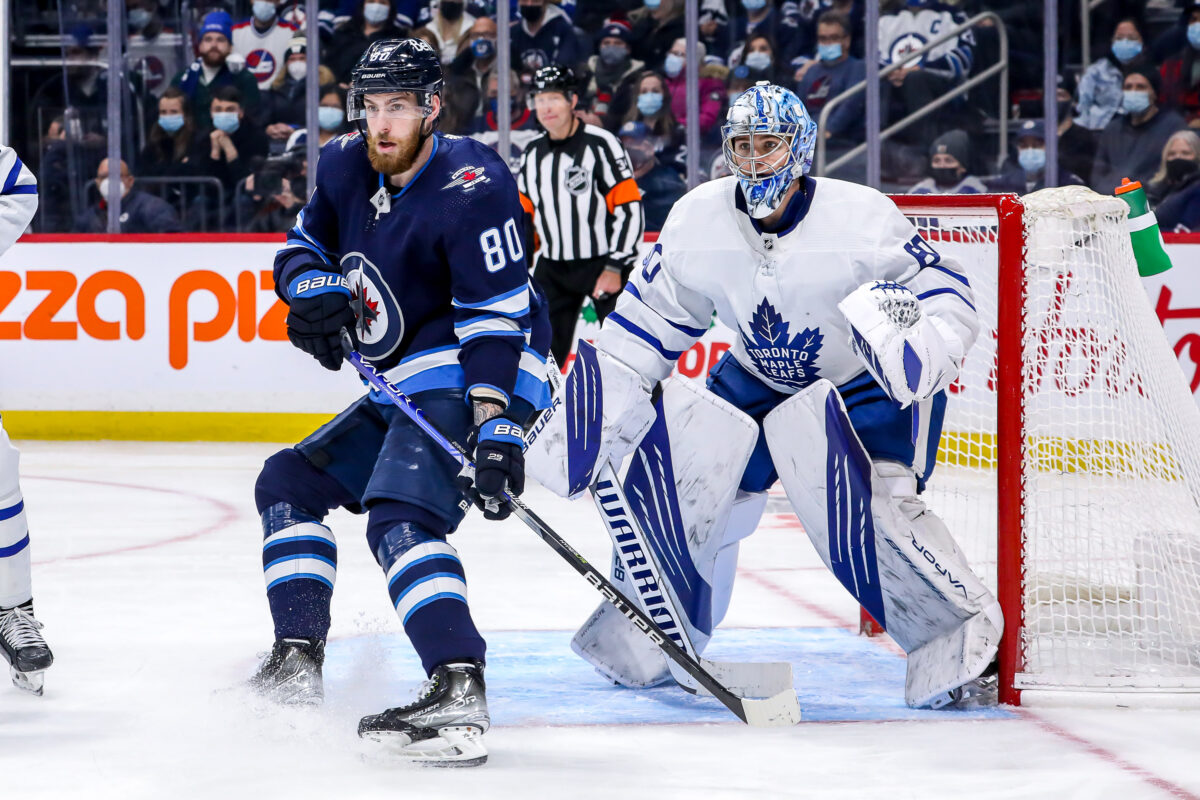 Until now, Dubas has been able to add four players to his lineup that he feels makes this team better without sacrificing a single full-time NHL player off of his roster. But now someone has to go.  
Where Does Matthew Knies Fit Into This Equation?
The rumors are that the team would like to sign Matthew Knies as soon as his NCAA season is completed. They'd then probably like to get him into a few games. According to Capfriendly, they do have a contract spot available (Capfriendly reports the team has 49 signed contracts). 
Related: They Wore it Once: Penguins Players and Their Unique Numbers
However, to sign Knies and get under the cap they'd also need to clear the $1.07 million plus whatever Knies signs for, which could be as high as $925,000. (That's the limit for entry-level contracts.) Again, for example, moving Justin Holl's $2 million would barely work. That would cover the $1,071,246 overage plus $925,000 for Knies equals $1,996,246, which gives them $3,754 in cap space.
Who Is Replaceable Who Might Clear Salary Cap Space?
The next logical question is who is replaceable? Who would work to clear the required salary cap space without leaving a hole in their lineup? What player would the team need less from a competitiveness point of view? 
The big question is how Dubas creates the needed salary cap space and continues to improve the team.
Without going into great detail, three players would most likely fit this category. The chart below shows who they are and also shows their salary cap hit. They are listed in no particular order:
| | |
| --- | --- |
| Player | Cap Hit |
| Alex Kerfoot | $3,500,000 |
| Pierre Engvall | $2,250,000 |
| Justin Holl | $2,000,000 |
Each player has a large enough salary cap hit that their departure would drop the team under the salary cap. In addition, their absence from the roster would allow enough salary cap space to replace their spot with a forward such as Pontus Holmberg and his $827,500 cap hit or a defenseman such as Jordie Benn along with his $750,000 cap hit.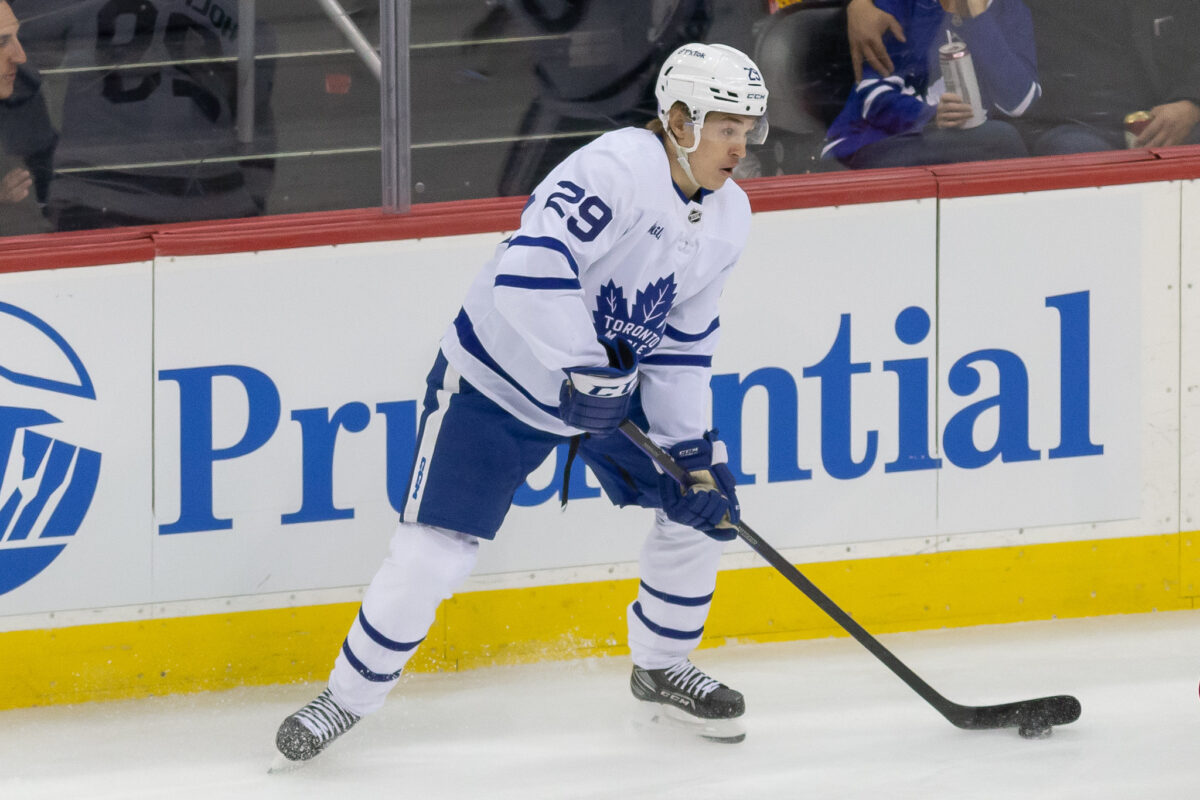 While replacing one of the above players with either Holmberg or Benn does bring the team back under the league salary cap, does it still maintain the present level of competitiveness of the team? Or, does it weaken it?  Even if the next move does weaken the team slightly, overall we believe the team has improved with the acquisitions of O'Reilly, McCabe, Acciari, and Lafferty.
So Far, Dubas Has Not Sacrificed a Roster Player
Dubas has surprised us with the moves he has made to this point by adding strength without losing anyone off of his roster. Maybe he has one more Ace up his sleeve. Is there another deal in the works that would not only get the team under the salary cap but would also take the team one more step toward its goal of a Stanley Cup?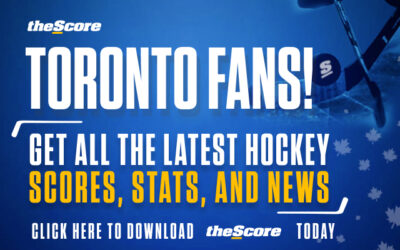 From our perspective, it's not a question of whether or not Dubas will make another move. The question is what will his next move be?
[Note: I want to thank long-time Maple Leafs' fan Stan Smith for collaborating with me on this post. Stan's Facebook profile can be found here.]
---
---