After a four-game road trip along the East Coast, the Anaheim Ducks returned to the friendly confines of the Honda Center on Monday night with a 4-2 victory against the Chicago Blackhawks. The homestand will continue on Wednesday against the Washington Capitals, which will be Anaheim's last game before the trade deadline. The final game of the homestand will be on Friday against the Montreal Canadiens and our first look at the post-deadline Ducks' roster.
Related: 4 Takeaways from Ducks' Win Over Blackhawks
---
Latest News & Highlights
---
In today's Ducks News & Rumors, John Gibson's busy week received some recognition from the NHL. Additionally, Trevor Zegras was the first Duck to reach a scoring benchmark this season. Finally, we'll take a look at the updated standings and see how Anaheim compares to the rest of the teams vying for a high draft pick.
Gibson's Busy Week Earns 3rd Star Honors
The Ducks' porous defense has forced their netminders to be busy all season. Whether it's been John Gibson, Anthony Stolarz, or Lukáš Dostál in net, a heavy workload has been part-in-parcel of playing in Anaheim. Their most recent road trip was no exception, with the team surrendering 195 shots over four games. Gibson was given the start in three of those contests, stopping 143 shots of 151 (.947 save percentage) en route to being named the NHL's third star of the week.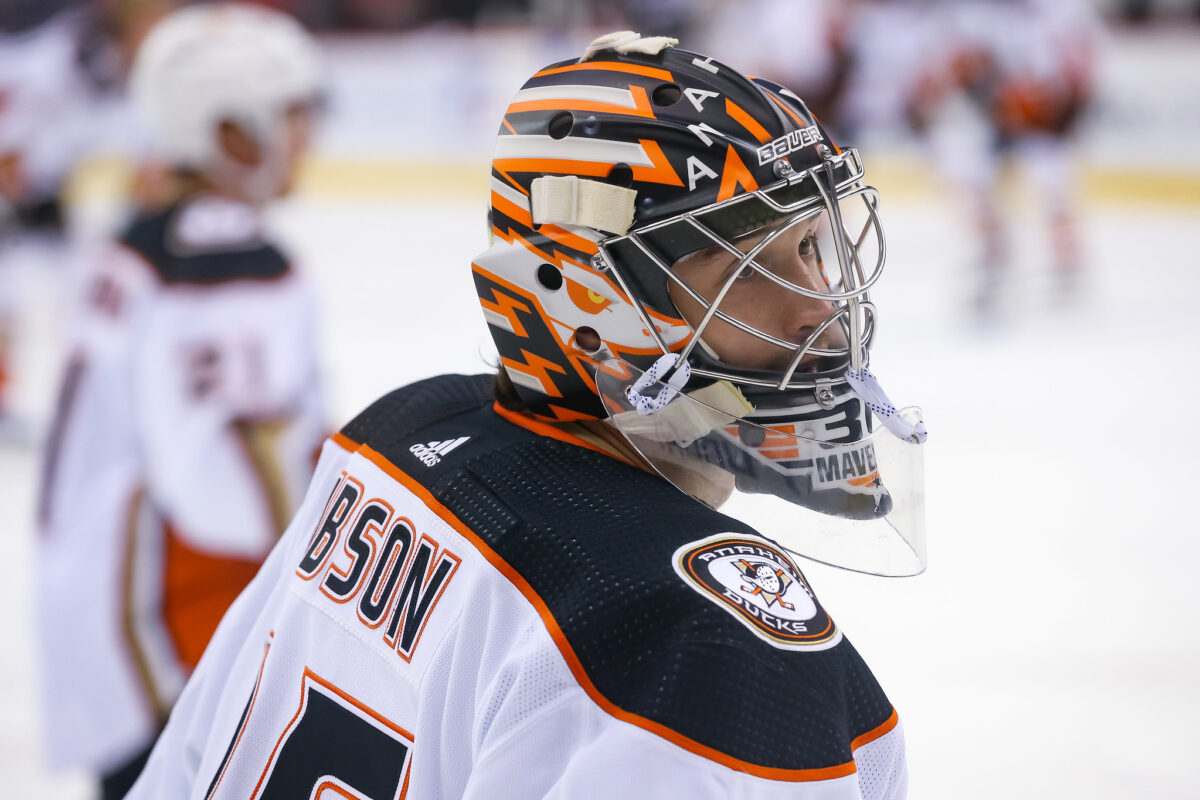 Gibson's stellar week was buoyed by two 51-save outings. With a franchise record 53 saves against the Pittsburgh Penguins on Feb. 10, he becomes the third goaltender with three 50-save games in a single season and is the second to accomplish it within a calendar month. The veteran netminder has been standing on his head for the last week, but it's a continuing trend of improvement for Gibson. Over his last ten games, his save percentage has risen from .897 to .902.
Zegras First to 50 Points
With assists on each of Anaheim's first two goals on Saturday (Feb. 25) against the Hurricanes, Trevor Zegras became the first Ducks' player to hit the 50-point threshold this season. After a modest December saw him average only half a point per game, he's scored 23 points in 23 games since the start of 2023. It isn't eye-popping production, but it has been consistent, as Zegras has shown up on the scoresheet in 18 games since Jan. 1. Compared to scoring in only four of 14 games in December, the recent consistency has been encouraging for his development.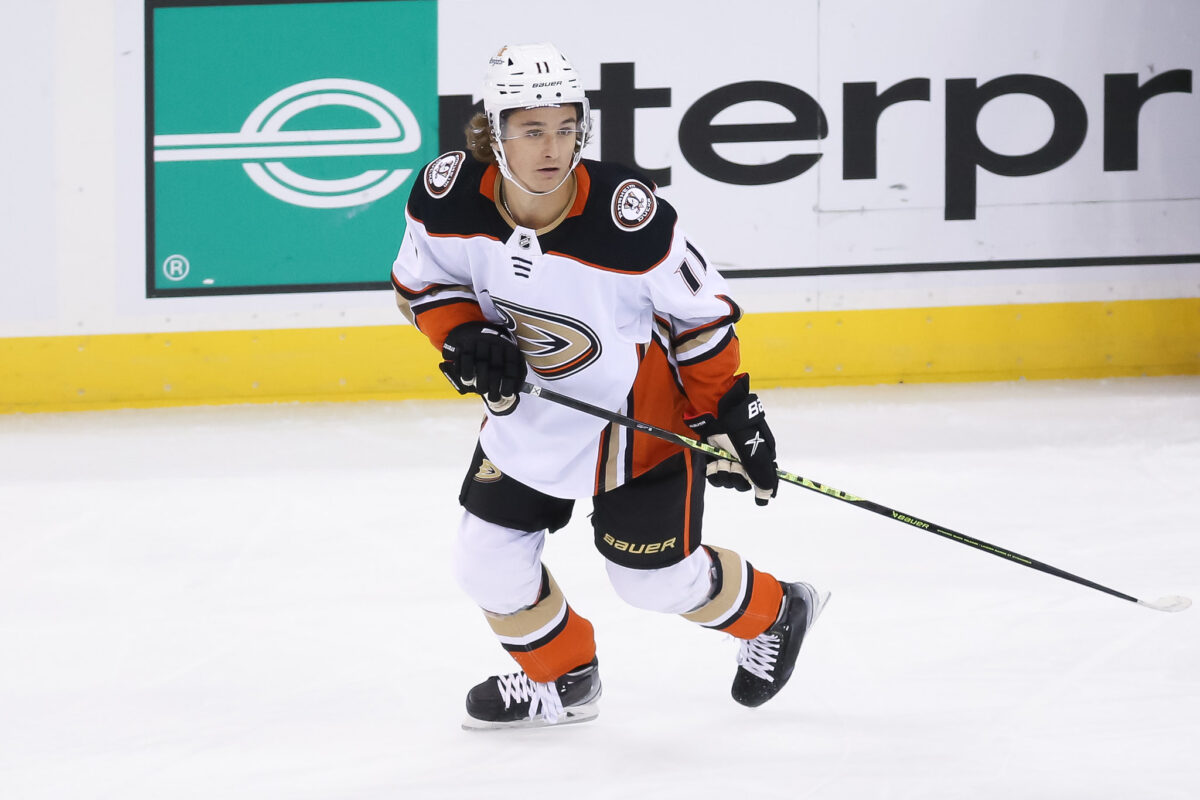 Anaheim is the lowest-scoring team in the NHL, so 50-point players are hard to come by. Zegras took the lead after Troy Terry (46 points) missed seven games with an upper-body injury. After Terry hits the 50-point mark, it's unlikely another teammate will join them. With only 21 games left, Mason McTavish (35 points) is the only other player with a puncher's chance at reaching the 50-point plateau. However, his huge three-point performance on Monday is a great head start; he's now second in the league in rookie scoring behind Matty Beniers (42 points).
Ducks' Standings Update
With 21 games remaining on their schedule, the Ducks are tied for 30th place (20-34-7, 47 points). Their victory over the Blackhawks (21-33-5, 47ponts) pulled them to a tie in points, but Chicago's extra regulation victory and two games in hand give them the tiebreaking edge. The Columbus Blue Jackets (19-35-6, 44 points) remain in last place after an overtime loss on Sunday (Feb. 26) to the Minnesota Wild but have played one fewer game than the Ducks.
The Ducks, Blackhawks, and Blue Jackets have made up the league's bottom three this season, but all three teams have been amassing points since the All-Star Break. As a result, they've effectively caught up with the San Jose Sharks (18-30-12, 48 points), Arizona Coyotes (20-30-9, 49 points), and Vancouver Canucks (24-31-5, 53 points). All six teams are deadline sellers, with the Canucks, Sharks, and Blackhawks already trading roster regulars for picks and prospects.
It's fair to assume that the rosters of all six teams will be worse after March 3, and there's more than enough time for large swings in the standings. The team that finishes in last place will have a guaranteed top-three pick and a 25.5% chance for the first-overall pick in the draft lottery.
With a busy week ahead, expect another edition of Ducks News & Rumors by the end of the week as well as trade grades after the deadline passes.
Statistics courtesy of Hockey-Reference.
---
---