Things seem to be getting back to normal for the Colorado Avalanche, who are on a six-game winning streak, their longest of the season. The Avs have battled through injuries and roster turnover, but one of the new faces brought in before the season has anchored this recent success.
Goaltender Alexandar Georgiev has been rock solid between the pipes, continuing a trend of plug-and-play netminding the Avs have rolled with for the past few seasons. Since joining the team, Georgiev has been one of the steadiest performers as they've pushed back into playoff contention.
Georgiev's Career Season
Colorado gave up three draft picks to acquire Georgiev from the New York Rangers, and it was worth it. He was playing second fiddle to Vezina Trophy winner Igor Shesterkin last season, and many wondered if he could handle the workload of a no. 1 netminder. He's settled any of those concerns.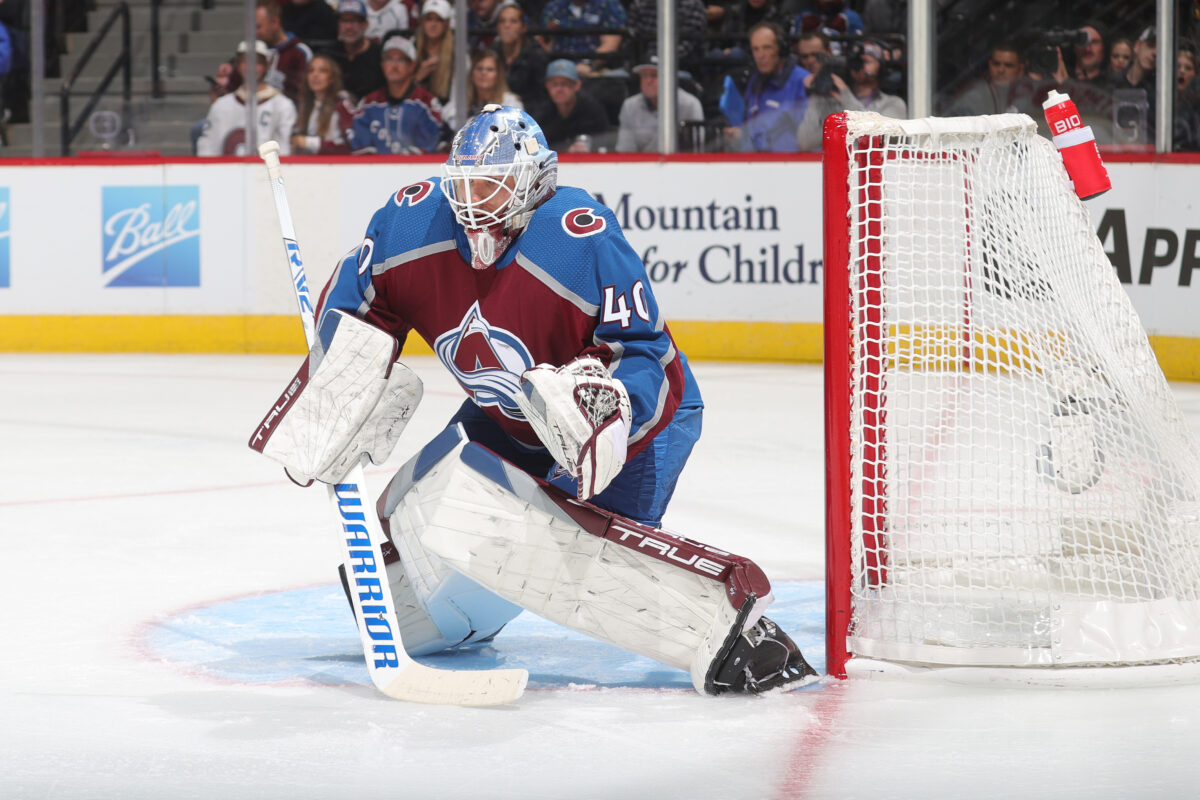 Through 42 starts this season, Georgiev has posted a tidy 2.57 goals-against average (GAA) with a .921 save percentage (SV%). Those numbers are both the best of his career. His 26 wins are also a career-high, as he never made more than 34 appearances in any of his first five seasons in New York. Georgiev's 31-save effort in a 3-0 win over the Vegas Golden Knights on Feb. 27 was his third shutout of the season – also a career-high.
Related: Avalanche Get Long-Term Starter With Georgiev Trade
He has won his last five starts and hasn't lost in regulation since Feb. 9 – a 5-0 wake-up call from the Tampa Bay Lightning. That was the lone blemish in a 10-1-1 stretch that started on Jan. 8. He's given up two goals in his last three starts, stopping 85 of 87 shots. The Avalanche have won six in a row, and he started five of those games, all against Western Conference teams within a few points of Colorado in the playoff hunt.
Georgiev is Colorado's Latest Rotating Goaltender
Colorado has had a revolving door of goaltenders for the past few seasons, but that hasn't been a bad thing. They have had a different starter in each of the past three seasons but are still the defending Stanley Cup champs and a consistent contender.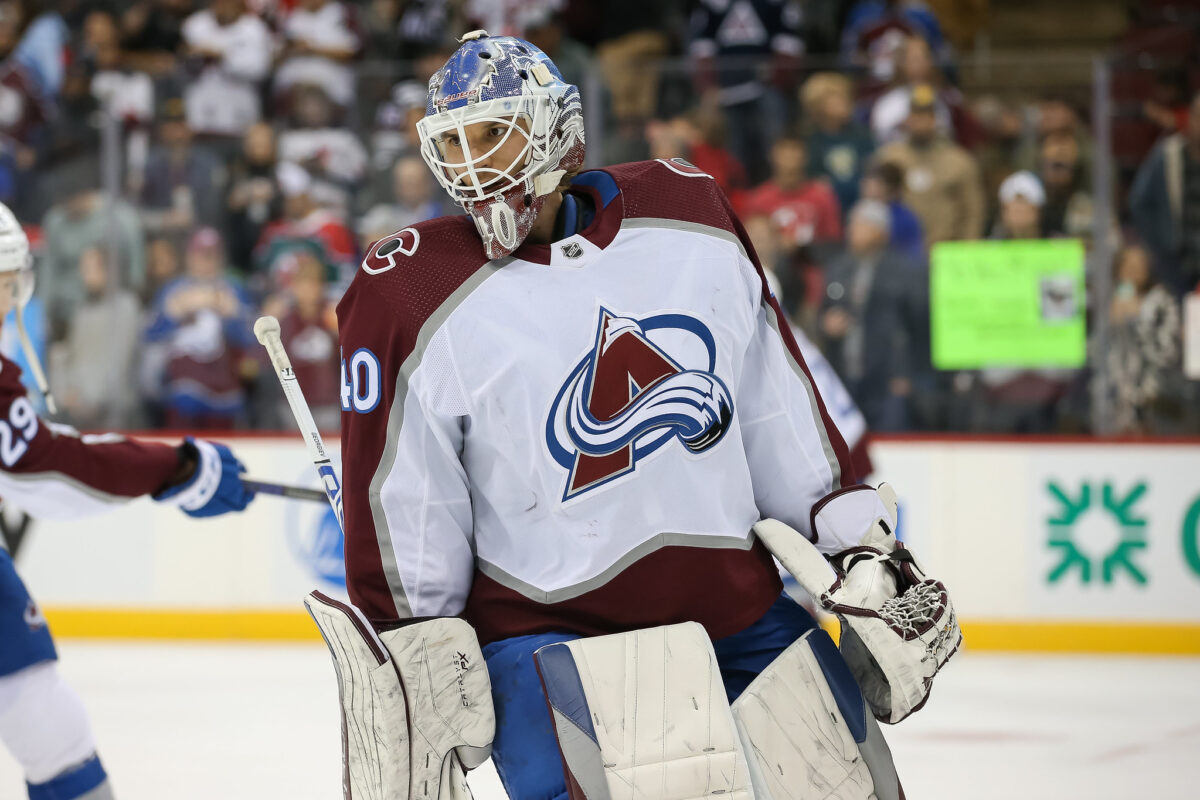 Philipp Grubauer was a Vezina Trophy finalist when the Avalanche won the Presidents' Trophy in 2020-21. Last season, the Avs famously traded for Darcy Kuemper, and he helped the club to their third Stanley Cup. Both Grubauer and Kuemper left in free agency following those seasons, prompting Colorado to trade for Georgiev in the offseason.
In Grubauer's 2020-21 campaign, he posted a 1.95 GAA and .922 SV% while leading the NHL with seven shutouts. Last season, Kuemper posted a 2.54 GAA and .921 SV% with five shutouts. That puts Georgiev's 2.57 GAA, .921 SV%, and three shutouts in the same ballpark, but neither Grubauer nor Kuemper had to deal with the injuries Colorado has suffered this season. Georgiev has been a main factor in keeping the team afloat through adversity.
Pressure on Georgiev Won't Let Up
Colorado is getting ready to defend their Stanley Cup title, but things looked shaky early on. They're still not out of the woods; they have pushed their way up to second place in the Central Division, but there are four Western Conference teams within a point on either side of them in the standings.
Related: Avalanche's Recent Goaltender Success Hinges on Georgiev
---
Latest News & Highlights
---
The team will certainly lean on Georgiev down the stretch, adding more pressure to the busiest season of the 27-year-old's career, especially with backup goaltender Pavel Francouz out with a lower-body injury, which prompted the Avalanche to trade for Keith Kinkaid.
The final months of the season will be worth watching, with such a tight playoff race. The Avalanche will need Georgiev to continue his solid play, and he will have a huge role in the postseason whether or not that team finds success. Colorado has a knack for finding the right player for that situation, and it looks like they've found another winner in Georgiev.
---
---