For many years, the New York Islanders have struggled to bring in free agents. Whether it was due to their unwillingness to spend money, or the uncertainty of their new home, New York has not been able to sign top free agents. Entering the 2020 offseason, after their best postseason run in decades, there is a lot more certainty with the Islanders.
Related: Bill Torrey – How 'The Architect' Constructed a Dynasty
They have a future Hall of Fame head coach in Barry Trotz and Lou Lamoriello as their general manager. They have won four Stanley Cups between the two. The club has new owners in Jon Ledecky and Scott Malkin, who are adamant about putting the best team on the ice. They also have a new home in Belmont, coming in 2021-22 – the organization is set to open a state of the art arena on Long Island after playing next season strictly at the renovated Coliseum.
How Much Can They Do?
Entering the offseason, the Islanders have roughly $8.9 million of cap space. Along with trying to sign free agents, the Islanders have three restricted free agents in Mat Barzal, Ryan Pulock, and Devon Toews they have to pay. For New York to afford all this, they are likely going to have to free up some salary, which would likely come with the trade of defensemen.
In any event, here is a list of six possible free agents that the Islanders should take a look at that can benefit the team in the future.
Mike Hoffman
It seems like every season the Islanders are rumored to be after Mike Hoffman. Coming off a remarkable 2020 playoff run, the Islanders could use someone with his skillset to push them over the top. He is a legitimate NHL goal-scorer, especially noticeable during the Qualifying Round, and would fit in nicely as a top-six forward.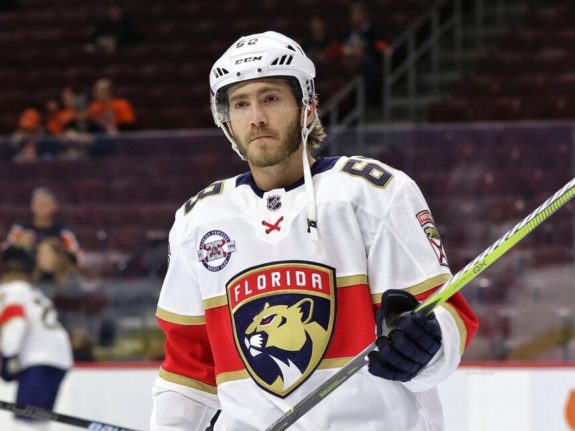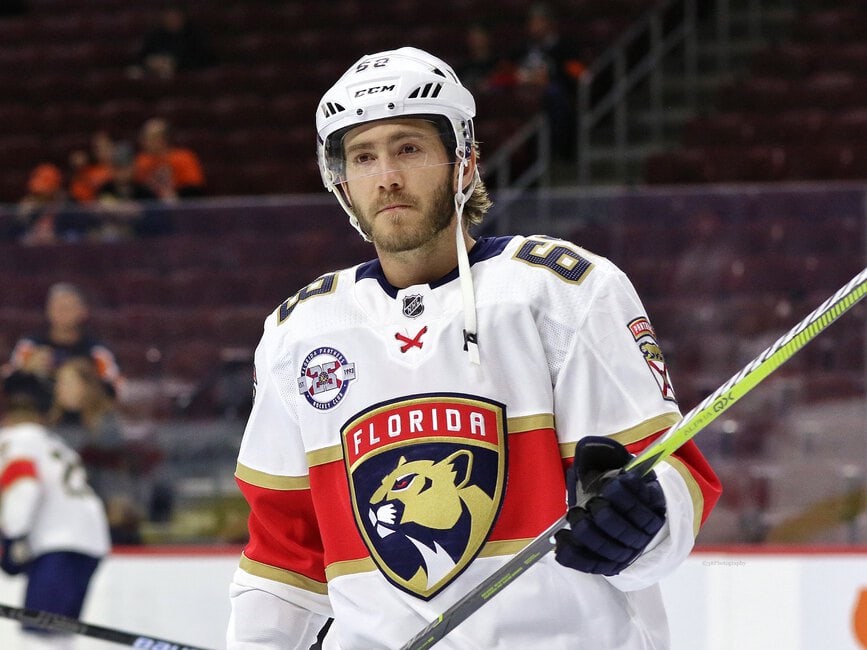 Before Game 5 of the Eastern Conference Final, Trotz moved Jordan Eberle to the third line because of his poor play and because Casey Cizikas was injured. The shift broke up the league's best fourth line with Matt Martin, Cizikas, and Cal Clutterbuck. Assuming Cizikas returns next season, whenever it starts, Hoffman would fit well on the first line. Clutterbuck would then shift back to the fourth line, or Eberle would move back to the first line with Barzal and use Hoffman elsewhere to bring even more depth to the team.
It would also allow Jean-Gabriel Pageau to have a legit scorer in either Eberle or Hoffman on his wing on the third line. The Islanders' top two lines are set for the most part, which leaves one open spot. They could easily insert one of their prospects into the lineup with all the young talent and have about as strong of a forward group in the NHL if they can bring in Hoffman.
Hoffman made roughly $5.2 million this season. After another strong year, that price could rise a bit, and even with a tight budget, it could be the one key move to put them over the top.
Tyler Toffoli
If the Islanders cannot sign Hoffman, Tyler Toffoli is another solid player worth adding. He would slot in on the third line but would strengthen an already solid group of forwards. Toffoli won the Stanley Cup with the LA Kings in 2014, and despite his numbers dipping in the last few seasons, he can still score 20 goals.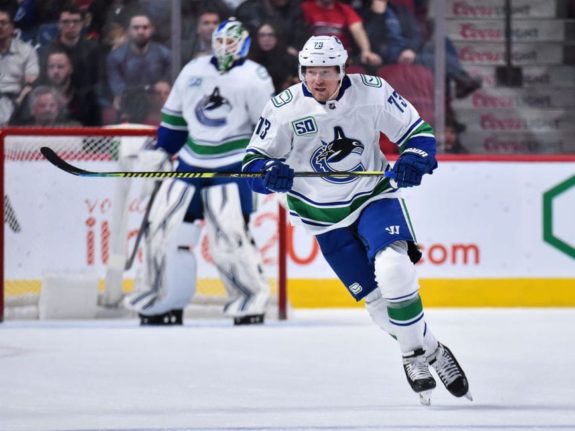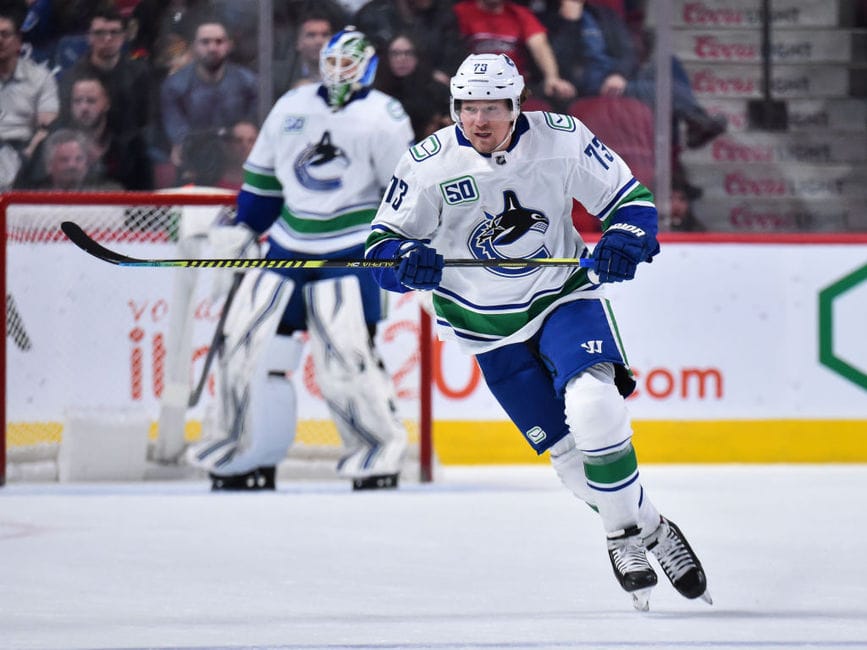 This signing would be tough since he has already mentioned he would like to stay with the Vancouver Canucks. However, the Islanders are on the rise and have a new arena, so Toffoli, who is 28, might be interested. He would be utilized on the power play, which has struggled the last few seasons, and can play on the penalty kill
However, like Hoffman, Toffoli would likely cost around $5 million, which may force Lamoriello to move one of his veteran defensemen to free up salary. The Islanders have the depth to overcome a defenseman's loss if that meant bringing in a top goal scorer. Toffoli made $4.8 million in his previous contract.
Vladislav Namestnikov
If the Islanders can't sign that big-time goal scorer, they should look at Vladislav Namestnikov. The 27-year-old started the season with the Buffalo Sabres but didn't produce much. After he was traded to the Colorado Avalanche, he scored four goals in nine regular-season games and then added four more in the postseason.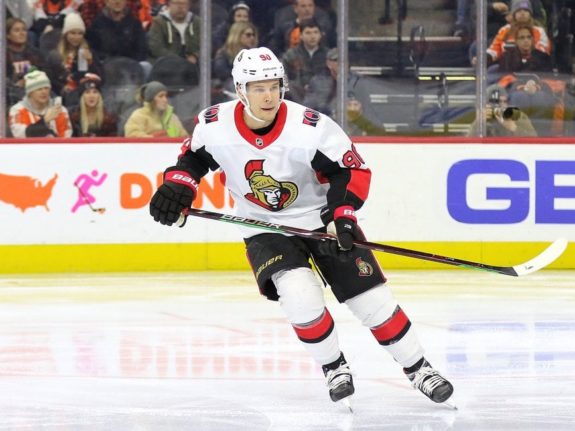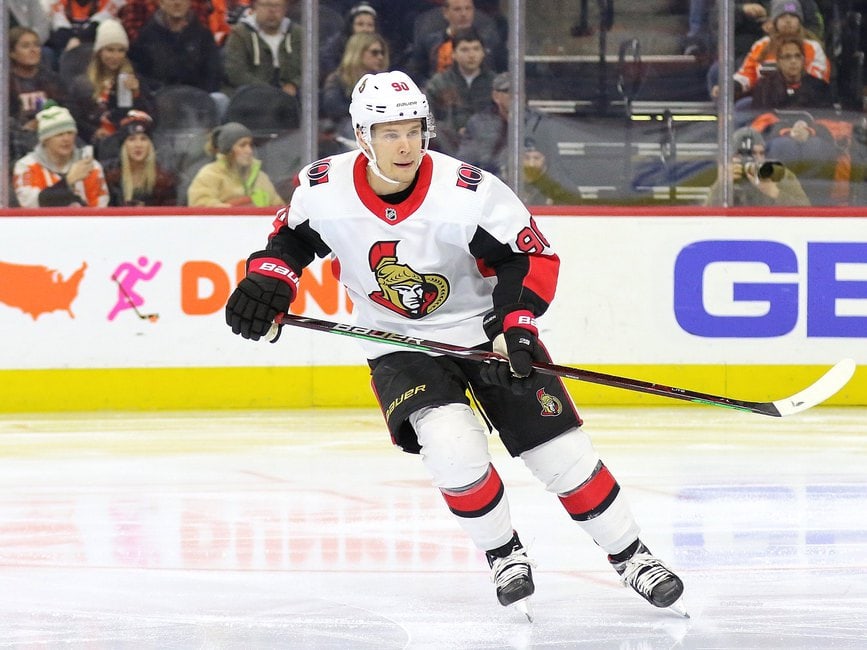 He isn't a player that will stand out, but Namestnikov can be a consistent forward on a strong team. He could fill in on the power play when needed and shouldn't cost as much as other top free agents. Namestnikov has been around the block, playing for four teams since the 2013-14 season. Sometimes, the lesser-known signings that make just a couple of million dollars end up making the biggest significance in a Stanley Cup run.
Matt Martin
The Islanders only have a couple of unrestricted free agents, but they need to re-sign Matt Martin at the right price. Management would have been better off taking care of this during the regular season since now they have to compete with the rest of the league. Martin plays a pivotal role on the best fourth line in the NHL.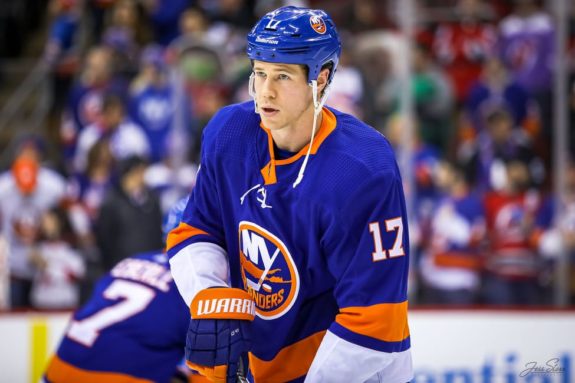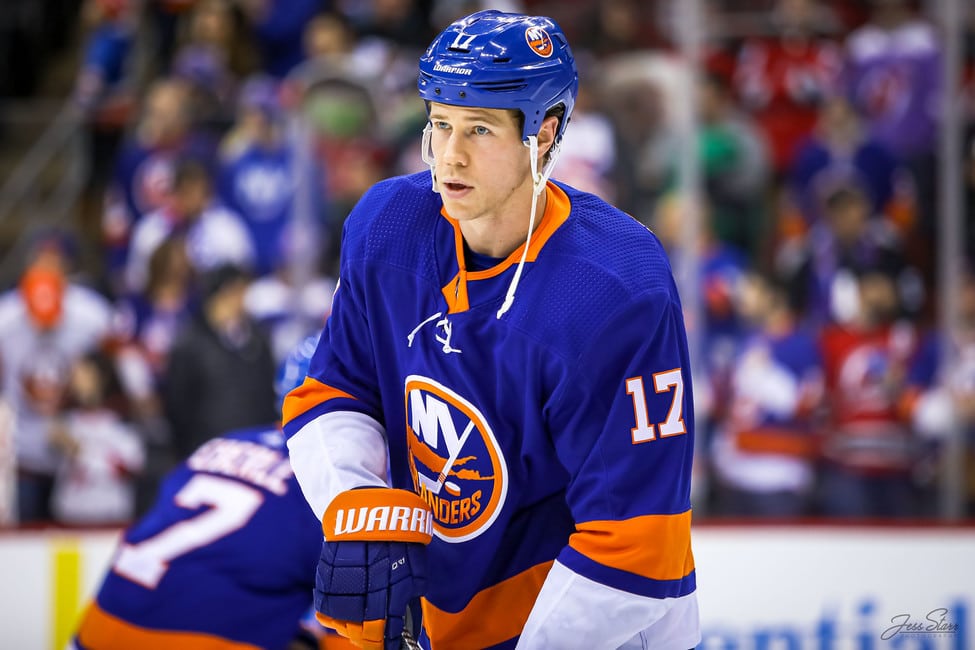 Despite a brief stint with the Toronto Maple Leafs for two seasons, he is also a homegrown player. It never worked out there, and Martin returned to Long Island and had a couple of strong seasons following the 2017-18 season. After scoring five goals during the regular season, he had a spectacular postseason, scoring five goals. 
However, his greatest strength is his play in the defensive zone and how well he matches up against the opposition's top players. Martin will likely see his salary increase from $2.5 million. However, they cannot overpay him as they have someone like Ross Johnston that could fill in on the fourth line if the price becomes too high at $4 million a year. 
Mark Borowiecki
Defensively, the Islanders have depth; enough that they made rookie Noah Dobson a healthy scratch for most of the postseason. There aren't too many free agent defensemen management will be after on the market, but if they trade one of their blueliners, a spot will open up. Andy Greene played exceptionally well after joining the Islanders at the deadline, but if they don't bring him back, they should look at Mark Borowiecki.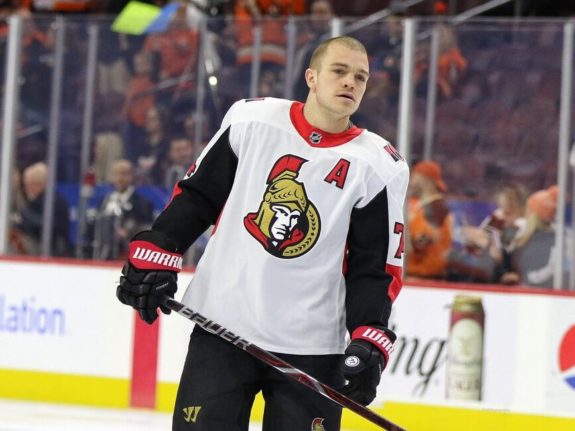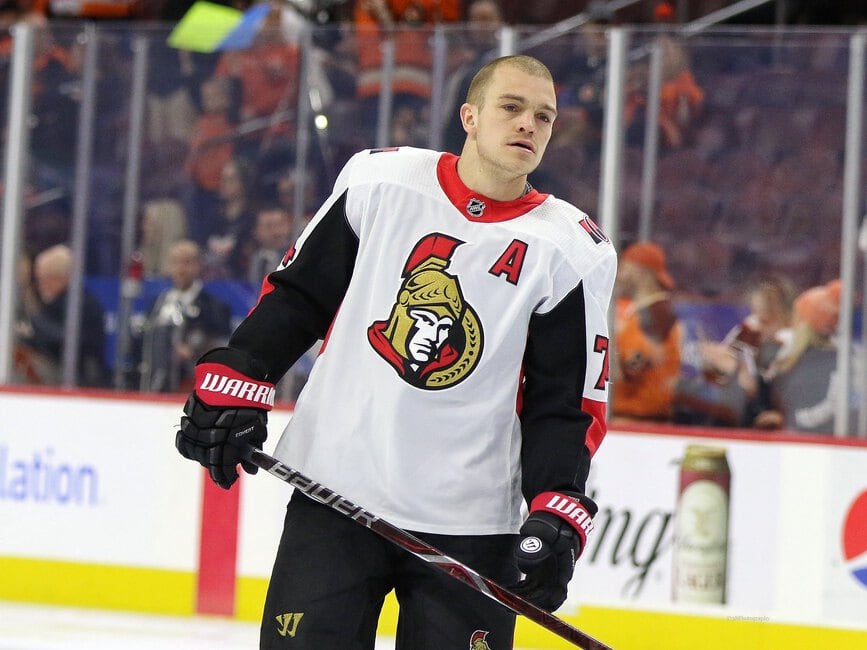 Lamoriello traded for Greene to add depth. It would be nice to sign a player and not give up a draft pick. Borowiecki should not cost the Islanders much to be an extra defender next season. He made just over $1 million this season and should see something similar. Borowiecki is coming off a terrific campaign with the Ottawa Senators when he scored seven goals and 18 points. He also plays physical and will drop the gloves and should fit in Trotz's system. 
Keith Kinkaid
The Islanders will have two legitimate goaltenders next season in Ilya Sorokin and Semyon Varlamov. However, they won't have much depth beyond them. While there are big names available, Keith Kinkaid could provide that depth. He spent some time in the AHL last season and can offer veteran experience. The Islanders' AHL affiliate, Bridgeport Sound Tigers, had weak goaltending this season with Christopher Gibson, Jakub Skarek, and Jared Coreau, and the Islanders will need a third option in case of an injury.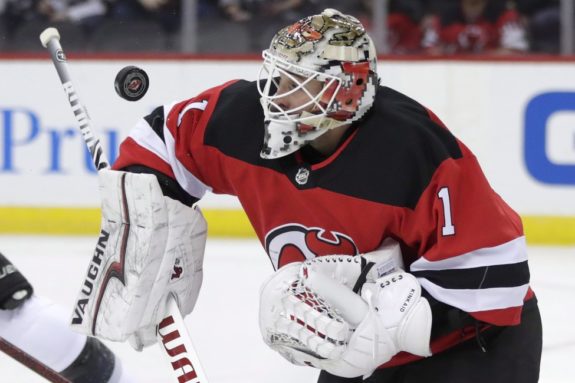 It wouldn't cost the team much and, as a Long Island native, Kinkaid is familiar with the area. The expectation would be that he could step in if needed and find success similar to Greiss as a backup after playing for multiple teams.
Related: Revisiting the Islanders' 2009 Draft
There will be plenty of top players available in free agency including Taylor Hall, Evgenii Dadonov, and others that the Islanders could try to sign. However, the likelihood is slim. New York is entirely out of their rebuild and needs to be willing to spend their money wisely in order to put the best product on the ice in order to win their fifth Stanley Cup.
---
---
Matt Rothman is a 2018 graduate from Florida Gulf Coast University receiving his bachelor degree in journalism. Originally from Long Island, he moved to Parkland shortly after high school. Matt worked as the assistant sports editor for his school paper, eaglenews.com in college becoming just one of nine students in his graduation class to serve over 1,000 community service hours. His goal is to travel to every Major League Baseball stadium, and has been to multiple US Open finals.