After an unsuspecting tweet by his agent shook the hockey world, Marc-Andre Fleury and the Vegas Golden Knights have become a talking point. Stemming from a lack of playing time during the playoffs, the tweet, although now deleted, seemed to accelerate the process of what was Vegas going to do when the offseason rolled around.
Related: Best NHL Goalies of the 1980s
Now, with the Golden Knights eliminated from the playoffs and seemingly sticking with Robin Lehner, Vegas has to find a way to move Fleury's $7 million salary-cap hit. The possibility of trade makes for some interesting places for Fleury to land when the 2020-21 season begins. Here are the five most probable places, based on projected cap space and current rosters, where Fleury could play if he were to accept a trade.
Calgary Flames
The Flames could be a prime fit for Fleury as the team has the tools to make a run at the Stanley Cup. They have made it to the playoffs in three out of the last five seasons and their youth seems to have found their place in the NHL. Mathew Tkachuk is slowly becoming a top tier player for not only the Flames but the league. With other players such as Elias Lindholm, Sean Monahan and Johnny Gaudreau, the Flames are close to being an elite team in the Pacific. Fleury could add the deep playoff experience that could lift this young group over their first-round struggles.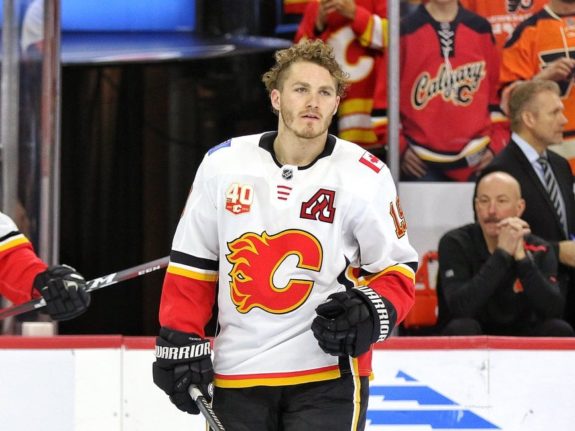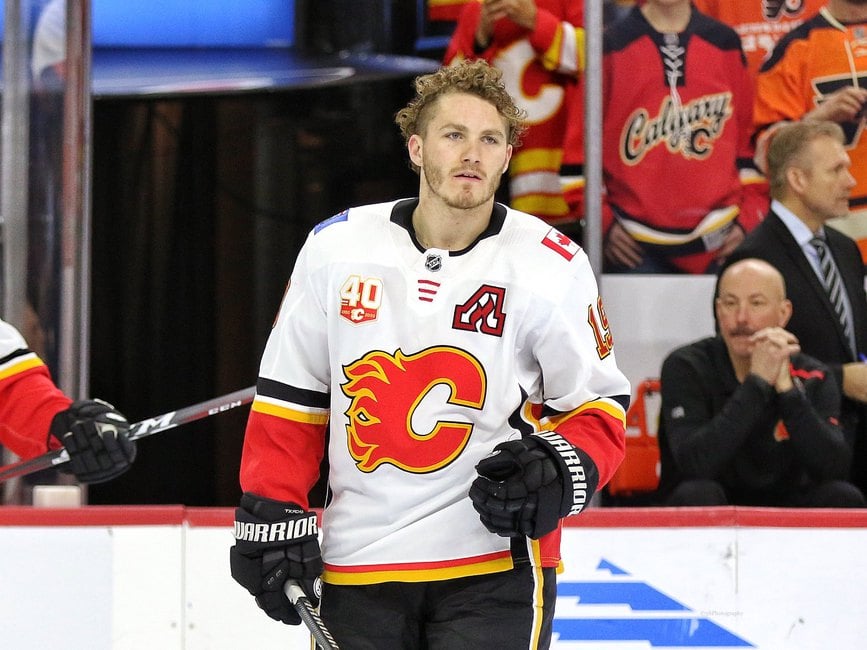 However, there are a few pieces that make the Flames one of the least likely teams to trade for the three-time Cup champion. First, the Flames only have around $16.9 million in projected cap space. They also have 11 possible free agents to re-sign. Notably, one of them is Cam Talbot.
Talbot, who played 26 games during the 2019-20 season, seemed to be given the role of backup as it appears to be David Rittich's time to shine in Calgary. With the large contract that Fleury carries, and the need to sign players such as T.J Brodie and Erik Gustafsson to fill out their back end, it seems as if the Flames would be the least likely to partner with a Pacific Division foe on a deal.
Detroit Red Wings
The Detroit Red Wings have had a rough time since their playoff appearance streak was snapped back in 2017. Since then, they have been one of the worst teams in the NHL. Although they have not performed well, they do have a good group of players led by Dylan Larkin and Anthony Mantha. They have also had a plethora of first-round draft picks.
Fleury could fit into the Red Wings lineup with ease as a veteran goalkeeper. He is still a high-level netminder and can easily steal games. With about $34.7 million in projected cap space, his contract would not be a problem for them.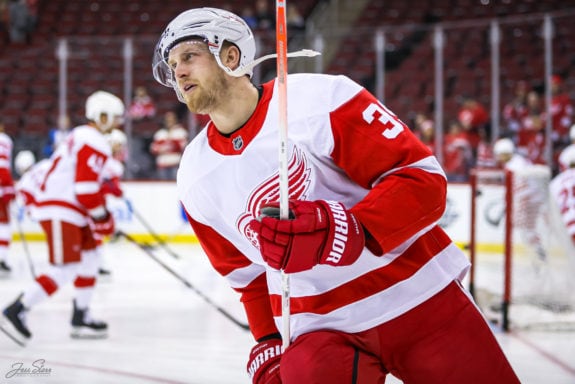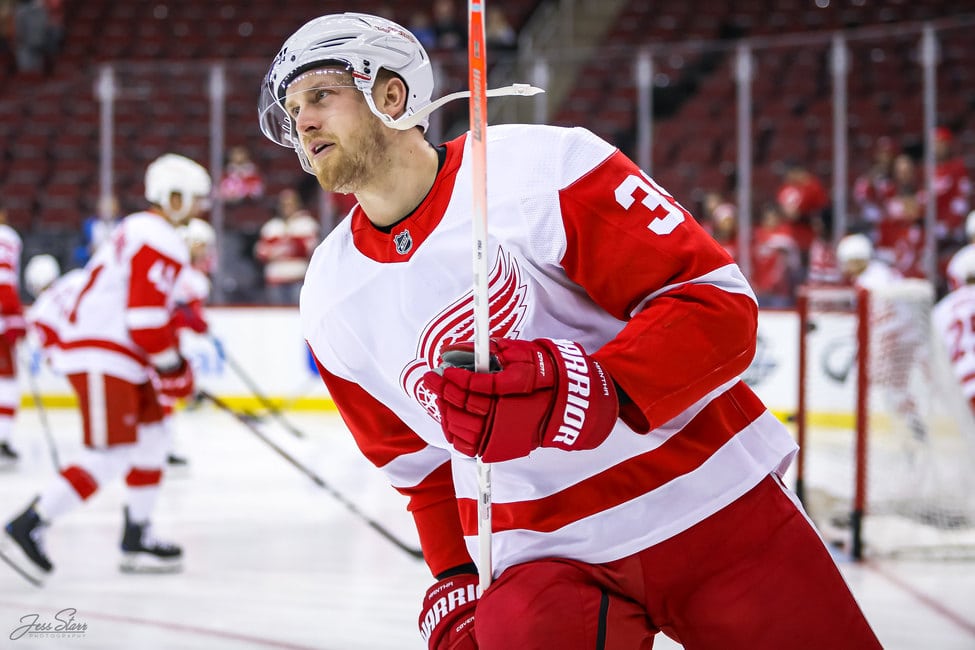 Another reason why Fleury is a possible fit in Detroit is that Jimmy Howard is an unrestricted free agent. He would easily be given the starting job for the Red Wings. Although, there could still be some hostility from the crowd for the 2009 Stanley Cup Final.
Besides that, there no reason why Fleury could not excel in Detroit. He has already led one cinderella team to the playoffs in his first year in Vegas, and who says he couldn't do it again? However, a big obstacle in this possibility is Fleury's no-movement clause. There is a very good chance that he would not want to spend what could be his final years in the league with a rebuilding team.
Ottawa Senators
Another struggling team hoping to rebuild itself back into contenders is the Senators. They currently hold the third and fifth overall picks in the upcoming NHL Entry Draft. They have the potential to get their team back on track with these picks.
What makes them a possible fit for Fleury is their projected cap space and need for a goalie. As it stands, Ottawa has $39.59 million in cap space and Craig Anderson is a free agent. Fleury could easily win the job for the Senators and help them bounce back. Ottawa is very similar to Detroit in the appeal for a veteran player to go there. He will be able to get ample playing time, as well as teaching the next generation of players.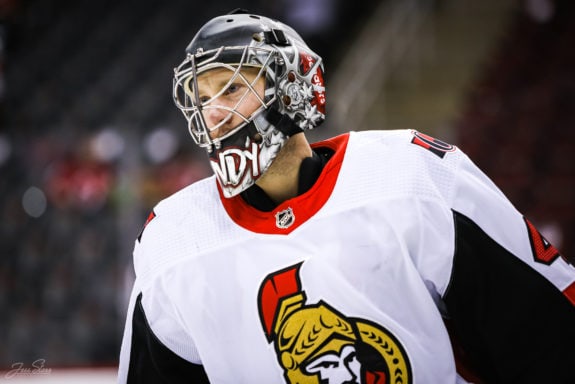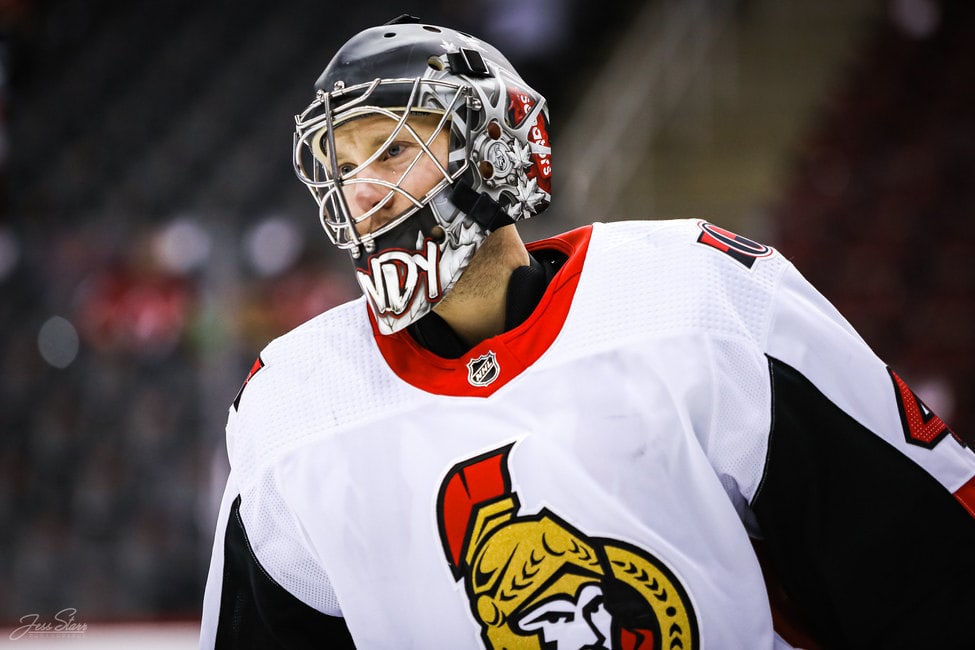 Another reason why Fleury could be inclined to accept a trade to the Senators would be that he is close to his hometown of Sorel-Tracey, Quebec. His place of birth is only about a three-hour drive to Ottawa, and with the Montreal Canadiens not being a viable option after trading for Jake Allen, this could be his best chance to play and live close to where he grew up.
However, Ottawa also has the same downside as Detroit. They are at the bottom of the league and it could be a long process for them to reach the heights they did when they made it to the Eastern Conference Final in 2017. Fleury only has two years left on his current contract and the possibility of playing it out in a rebuild might not please the 35-year-old.
Buffalo Sabres
The Sabres are an interesting team. They have a superstar in Jack Eichel as well as promising young stars in Rasmus Dahlin and Victor Olofsson. They also just acquired Eric Staal from the Minnesota Wild. This deal makes it seem like the Sabres are ready to take a shot at the playoffs. Although they do have 15 possible players to re-sign, many of them would still be on bridge deals to prove that they can make an impact at the NHL level.
Also, Linus Ulmark is currently an unrestricted free agent and Carter Hutton is in the last year of his contract, thus making him potential trade bait. That could lead the way for Fleury to come in and take over the Buffalo net. This could also greatly help Ukko-Pekka Luukkonen make the jump to the NHL. He would have the chance to learn from one of the best goalies in the modern era.
Fleury could also play a key role in convincing Eichel to stay in Buffalo. His tenure in Buffalo has no been kind as the team has struggled every year he has been there. Eichel, for the most part, has been the only shining light in Buffalo. However, if the Sabres were to acquire Fleury, it could reinstate to him that the management team is trying to help their captain win.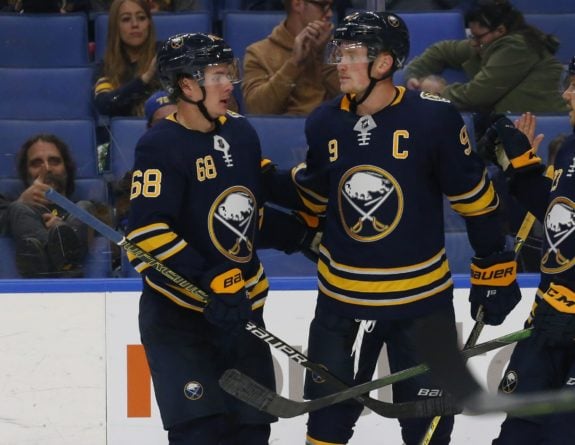 For Buffalo, it would make sense to at least kick the tires on Fleury. They currently have $34.45 million in projected cap space and, even though Vegas could retain some of Fleury's salary, it would not be the end of the world for the Sabres if they did not. This would be a good deal for Vegas too as they would not see Fleury that much during the year.
One of the major downsides that could lead this deal to not happen is Buffalo's lack of success. Although they could be appearing to take the next step as a team, they still have not proved themselves except for a few players. So far, this is the closest team to a contender that could take the contract of Fleury.
Washington Capitals
Up until recently, the Capitals would be seen anywhere near this list. However, a tweet by Stephen Whyno, AP Hockey Writer for the Capitals, said that Braden Holtby is expected to enter free agency. Holtby has been with the Capitals for his entire 10-year-career in the NHL.
Now, the Capitals, who are still very much Stanley Cup contenders, have Ilya Samsonov and Pheonix Copley as their goaltending duo. Although Samsonov had an impressive regular season, there were times when he was inconsistent. Samsonov also opted out of the 2020 Playoffs. The Capitals could take a chance at acquiring Fleury this offseason.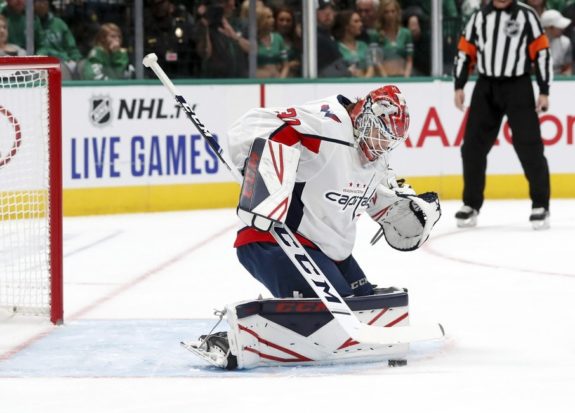 Due to the fact that the Capitals only have around $8.9 million in projected cap space, Vegas will need to eat some of Fleury's contract. This should not be a problem for the Golden Knights as it would save them a significant amount of money. Another part of the deal that would possibly happen is for Copley to get shipped to Vegas in return.
Although it would be a battle for the starting job in Washington, having the chance to win a fourth cup could persuade Fleury to accept the trade if it was presented. The Capitals still have an explosive offense led by Alex Ovechkin, TJ Oshie and Nicklas Backstrom. Washington also has playoff experience throughout the entire lineup and adding Fleury would bolster that even more.
Related: Top 10 NHL Goalie Prospects
This is an interesting offseason for both the Golden Knights and Fleury. It seems like the contract Fleury signed in 2018 has come back to hurt them. Vegas now has to work overtime to deal with not only how to re-sign Lehner, but on how to handle the controversy that is surrounding Fleury. This high priced soap opera is due for a dramatic finish.
---
---
I am a former Jr. A hockey player that is currently attending school at San Diego State University. At SDSU, I study Journalism and Public Relations while also playing on the school's rugby team. Hockey has been a big part of my life, as I have been playing since I was three years old. Other than hockey, I enjoy watching and playing all kinds of sports.