The San Jose Sharks have announced they are removing the interim tag from Bob Boughner making him the ninth head coach in team history. As speculated, Rocky Thompson is officially an associate coach and John Madden, in a somewhat surprising move, will be an assistant coach. Roy Sommer who filled in as an interim assistant coach for the Sharks will return to the San Jose Barracuda as the head coach. Evgeni Nabokov who was named as the goalie coach in November of 2019, will continue in that role as well as other organizational moves.
Barracuda Shake Up
The rest of the Barracuda staff was named as well with Jimmy Bonneau and Mike Chiasson returning as assistant coaches. Former Barracuda captain and assistant coach John McCarthy remains with the team but in a different capacity as one of the development coaches. The organization is bringing a new goaltending coach in Dany Sabourin and a new hockey operations assistant Nick Gialdini.
Boughner Did it Right
For Boughner, he gets the vote of confidence from general manager Doug Wilson after going 14-20-3 in the team's final 37 games after Peter DeBoer was fired. Wilson also added, "Bob did a tremendous job last season, getting our group back to playing with an identity and structure that we need in order to be successful," said Wilson. "We saw a marked improvement in our play in several key areas during the second half of the season, before losing some key players to injury."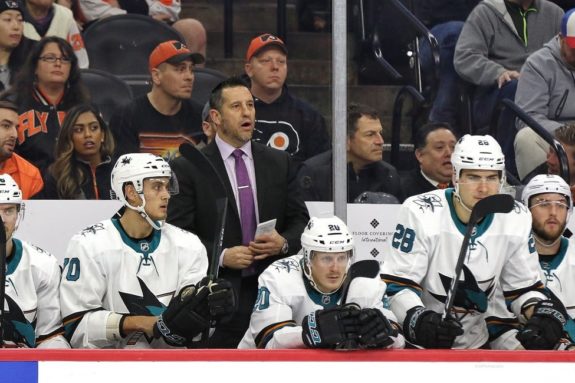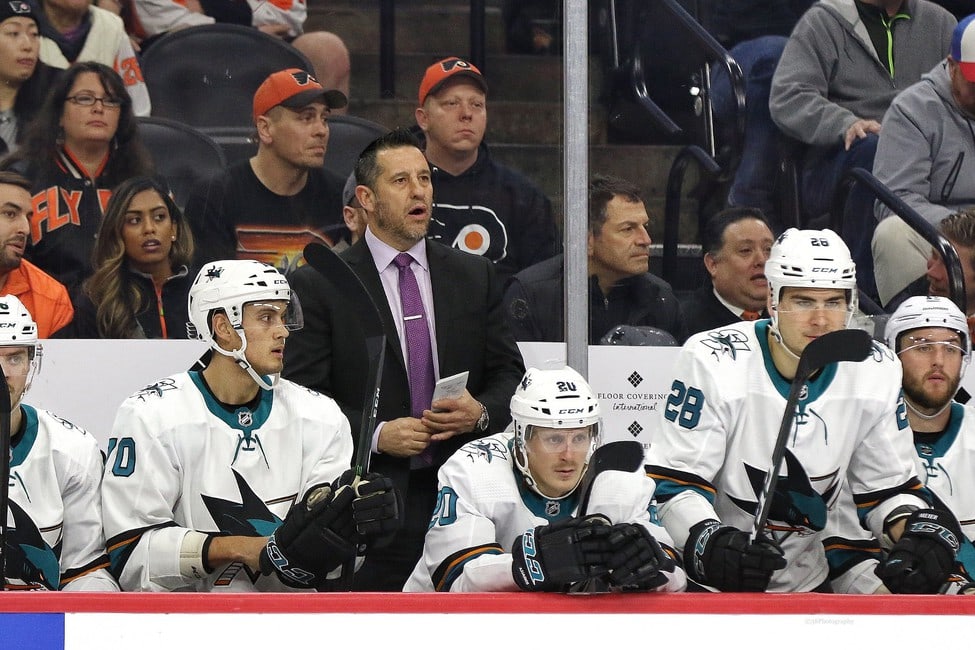 When he took over after Dec. 11, 2019, Boughner helped the Sharks improve from last in the NHL allowing 3.38 goals per 60 minutes to 20th allowing just 2.47. That is a fantastic improvement, not to mention much of that was done without Tomas Hertl and Erik Karlsson. This was probably a big factor in Boughner becoming the next head coach as he proved he could make an impact on the team defense with essentially the same personnel, where DeBoer could not.
Associate Coach Rocky Thompson
As speculated months ago, Thompson was confirmed as an associate coach for the Sharks on Boughner's staff. If you are unfamiliar with his track record, he is a highly regarded coach who was bound to get an NHL opportunity. He had tremendous success for the Windsor Spitfires, which is where he became close with partial owner Boughner. His OHL resume includes a Memorial Cup in 2017 and a .651 winning percentage over three seasons.
Related: Jets' 50-Goal Scorers
After his time in the OHL, Thompson was named coach of the AHL's Chicago Wolves. He continued to see success there almost winning the Calder Cup in 2019, losing to the Charlotte Checkers.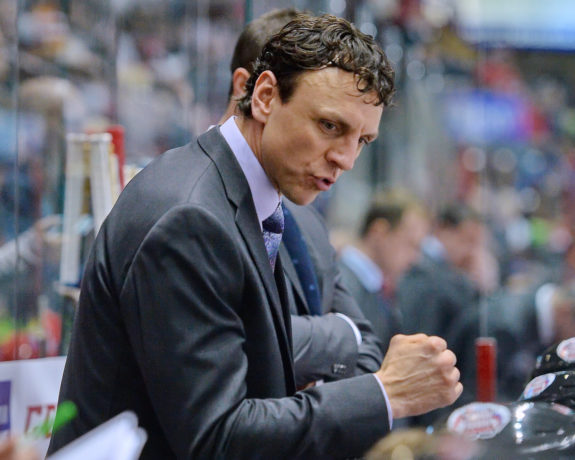 Thompson is known as being an excellent communicator and related in a manner that makes him a "players" coach. He's also known to be creative in his approach as he was one of the first to pull his goalie early in the third when down by multiple goals. He embraces analytics and seems to get the best out of his players by utilizing them so they can play to their strengths. His experience with the young players on the Sharks might help turn question marks into revelations. If they hope to compete for the next several seasons, this will be a necessity.
Thompson will coach the defense and the powerplay. The Sharks finished 23rd in the league for power-play percentage at 17.5%. At times, their man advantage seems stagnant and predictable. Burns would fire low percentage shots from his spot on the right point or they would try to get Logan Couture a swing shot on his strong side. They did try moving Burns to his off side into Alexander Ovechkin's office, but that didn't seem to help.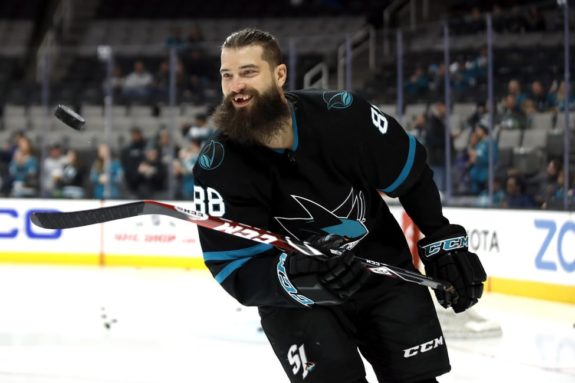 They obviously were in need of new ideas. Since Thompson seems to be adept at adjusting the system to the player's strength, it will be interesting to see what he will do with the two-headed monster that is Brent Burns and Erik Karlsson. Since Karlsson arrived two seasons ago, they collectively haven't been as good as Sharks fans had hoped, especially on the power play.
Assistant Coach John Madden
Plain and simple Madden is a winner. He led the University of Michigan to three Central Collegiate Hockey Association titles and one NCAA championship. He was part of Stanley Cup championships with the New Jersey Devils in 2000, 2003, and the Chicago Blackhawks in 2010. He also won the Frank J. Selke Trophy in 2001 as the best defensive forward in the league. 
Madden's coaching career hasn't generated as much success, yet. Immediately upon announcing his retirement from the NHL on Sept. 4, 2012, he accepted a position with the Montreal Canadiens as an amateur scout evaluating free-agent talent in American college hockey. A little over a year later, he was hired by the Florida Panthers as an assistant coach. He would stay on after Gerard Gallant was fired but moved on to coach the AHL's Cleveland Monsters for three seasons beginning in 2016, leading them to a 101-99-4-4 record.
Madden will coach the forwards and penalty kill. The penalty kill is where he excelled, not only playing well defensively but he had a knack for scoring shorthanded goals. He set the NCAA record for most career shorthanded goals with 23 and the NHL rookie record with six. He finished his NHL career with 18 shorthanded goals, good for a tie at 97th in NHL history (with former Shark great Marco Sturm, among others).
Aside from the number of shorthanded goals, Madden and longtime teammate Jay Pandolfo were a threat to score every time they killed a penalty and that had to be in the heads of their opposition. Scoring goals has a lot to do with confidence and if you are worried about the team scoring on you with their penalty kill, it will be hard to be as confident as you can be. The Sharks finished ninth with seven shorthanded goals, but hopefully, Madden can instill that threat on the Sharks penalty killers and bring them closer to the league-leading Ottawa Senators with 15.
The Sharks did have the best penalty kill in the league at 85.7%, so Madden will be hard-pressed to improve that much, but he can certainly help the forwards in their two-way game. Especially someone like Kevin LaBanc, who despite his scoring prowess, continues to be poor defensively. Madden might be able to help LaBanc, as well as some of the younger forwards and instill in them solid defensive habits and positioning.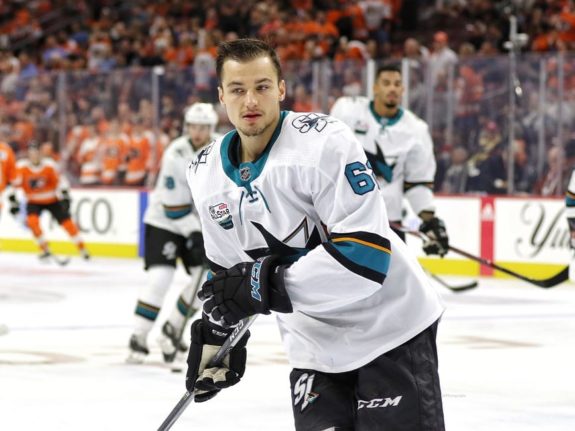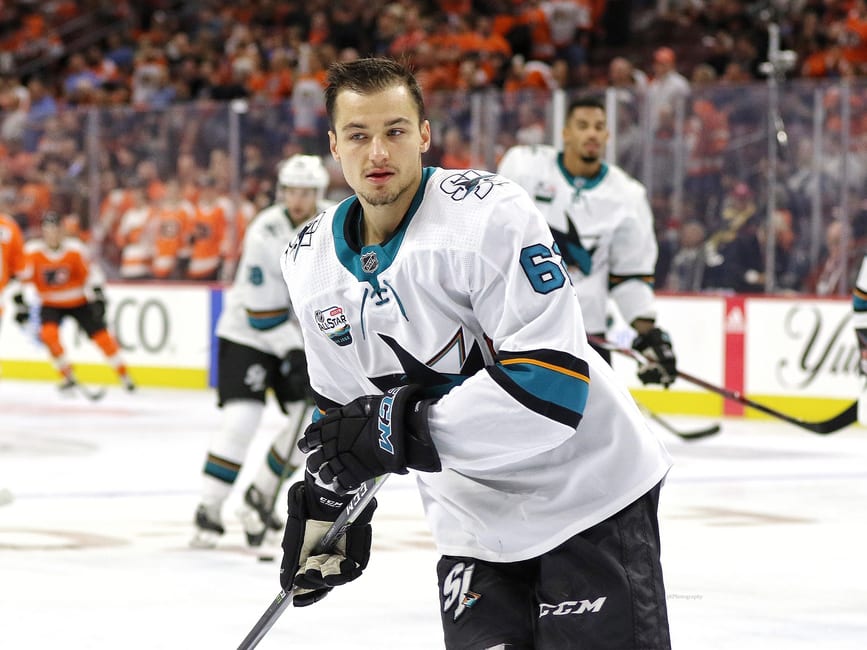 Madden shouldn't have as hard of a time improving on a Sharks team that was 27th in the league in goals per 60 minutes. There were only four teams worse and one of them is in the Stanley Cup Final (Dallas Stars). As recently described, the Sharks have a pretty good shot at returning to the playoffs and a healthy Hertl and Couture, along with a better system for the forwards instilled by Madden should help.
Realistic Expectations
With two Norris Trophy winners, Hertl, emerging star Timo Meier, and Couture, it is hard to imagine the Sharks will be much worse than last season. On the other hand, unless they fix their goaltending issue, it might not be much better. The friendship of Nabokov and Anton Khudobin, who has long been one of my favorite options to fix the Sharks goaltending is an interesting wrinkle that may help the Sharks land him (from ''Russian Buddha': The legend of Anton Khudobin, the Stars' loveable lifesaver', The AthleticNHL-09/21/20).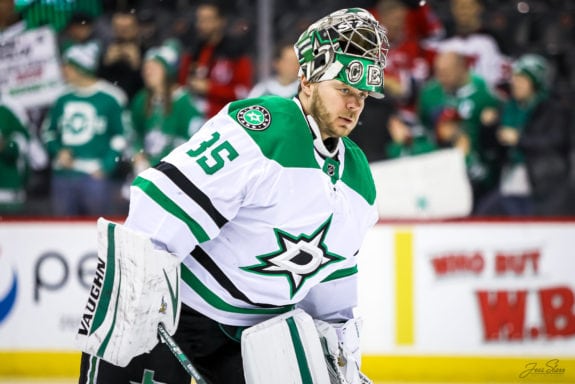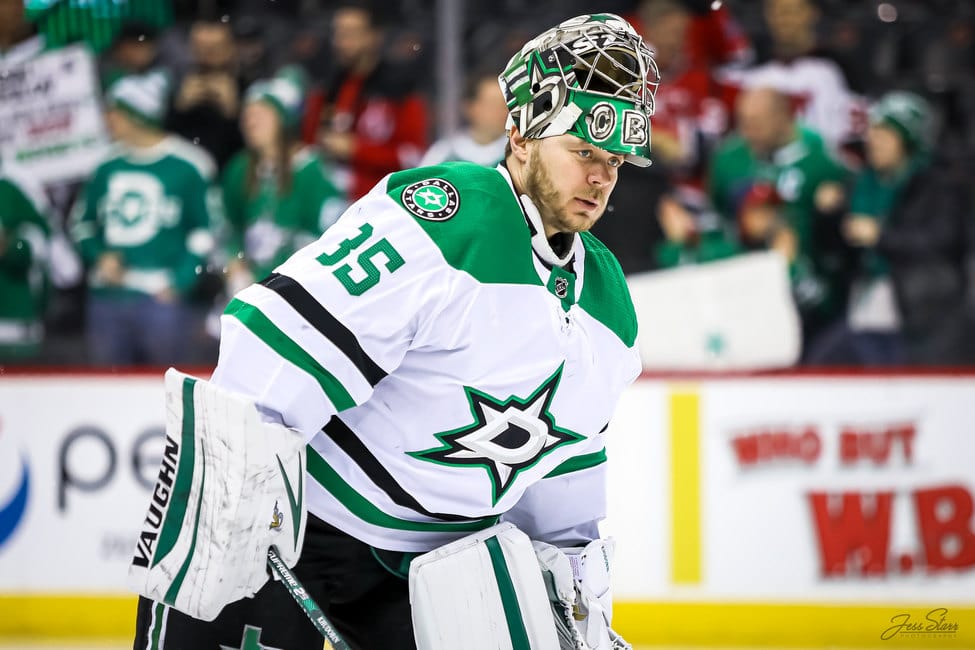 Khudobin's outstanding play this playoff has done nothing to detract from that opinion but might price him out of the Sharks range. Perhaps he will take a mentor discount.
Related: 7 Things About Roberto Luongo
At any rate, the track record of the Sharks coaches is a good one and there is a reason for optimism in teal town. At the very least, the offense should improve and the goals against should come down. They have a very good shot at squeaking into a playoff spot.
---
---