The 2020-21 hockey season should be a lot of fun for the New York Islanders. They are coming off their second consecutive appearance in the postseason and their first trip to the Eastern Conference Finals since 1993. While the team has finally broken through, the Islanders have many players that could hit some personal milestones this season. Here is a look at seven potential milestones for 2020-21.
Barry Trotz: Career Victories
Since Barry Trotz has joined the Islanders, it has been no coincidence that they have won more playoff series in two seasons than they did in nearly 30 years. The veteran coach is entering his third season in charge of the team and is four wins away from tying Ken Hitchcock for third place all-time in wins at 849. It will take Trotz a bit longer to reach that mark than Hitchcock, but Trotz had the improbable task of building the Nashville Predators into a contender during the franchise's early years.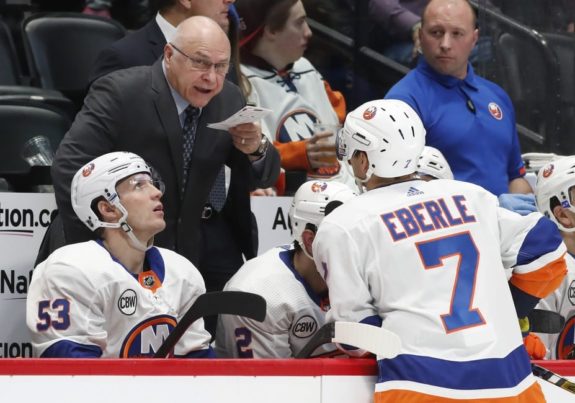 Ironically, Trotz moved into fourth place all-time, passing legendary Islanders' coach Al Arbour back in 2018 when he won the Jack Adams Award for Coach of the Year. Trotz is also 17 wins away from 100 in his career in New York. It has been quite remarkable what he has been able to do. Trotz came to an Islanders' team that had given up the NHL's most goals in 2017-18 and led them to the league's best defensive team the following year. 
Josh Bailey: Top-5 in Points/ 500 Points
Since the day the Islanders selected Josh Bailey in the first round of the 2008 NHL Draft, he has always been held to high expectations by many fans. While it was a slow start to his career, he has turned himself into one of the more reliable players in the NHL and has a chance to climb up to number four in assists in franchise history.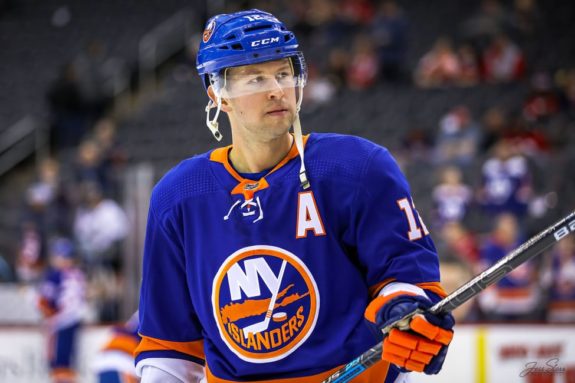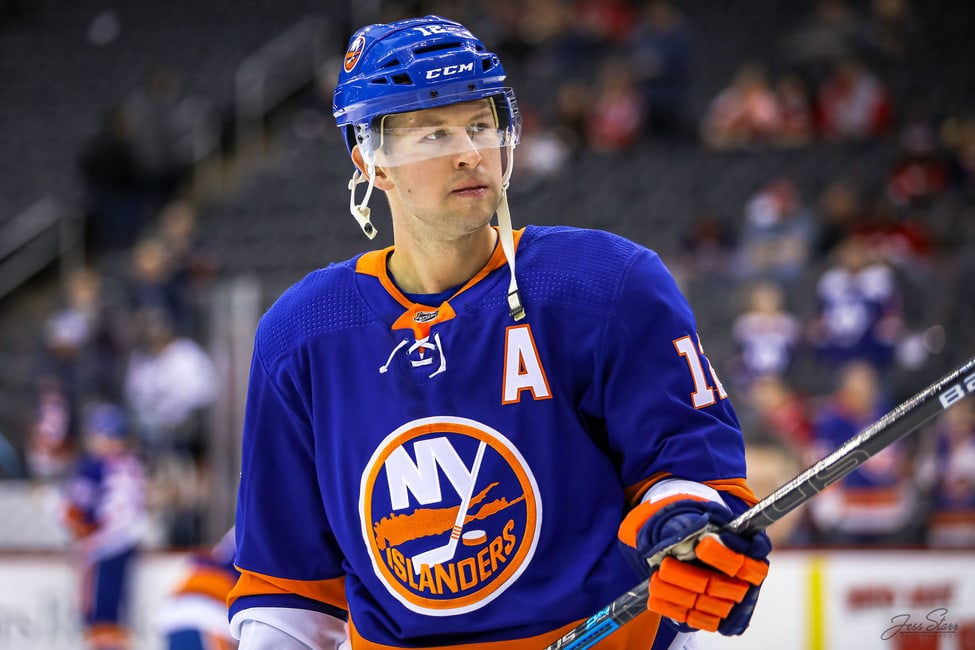 Bailey currently sits one back of Brent Sutter for eighth all-time with 322 assists. In front of Sutter sits Pat Flatley (328), John Tonelli (338), John Tavares (349), and Clark Gillies (358). While this season will likely be 56 games due to COVID-19, it is not asking too much for Bailey to have more than 36 assists in about 56 games, and he's also 24 points away from 500 in his career.
Anders Lee: 200 Goals/ 500 Games Played
It will be tough for Anders Lee to reach the 200 goal mark, but if he can replicate anything similar to what he did in 2017-18, he has a chance to reach that milestone. The Islanders' captain sits 28 goals away from 200 in his career. He had back-to-back seasons of scoring 30 goals but has had his pace slow down each of the past two years. If he can get hot on the power play, he may have a chance to reach 200. He is also seven games away from 500 in his NHL career.
Brock Nelson: 300 Points
There has been no player from the Islanders that has been more consistent than Brock Nelson since he came into the league in 2013. He has scored at least 20 goals in all but two of his seasons in the NHL and has been dominant in overtime and the playoffs. He currently sits five points shy of 300 in his NHL career and should be able to reach that milestone quickly next year.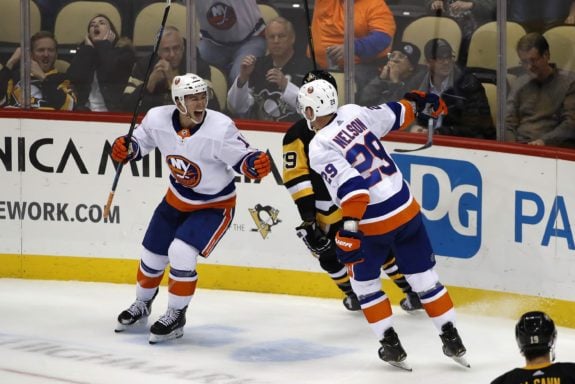 While he is known for his tremendous wrist shot, Nelson surprisingly has only 150 of his points come from goals. He has had 145 assists in his career and has had back-to-back seasons of 28 assists. He's become a playmaker and will only continue to put up points, as he signed an extension with New York prior to last year. At 29 years old, the Minnesota native has a chance to climb up the leaderboard in every offensive category and should be able to crack well into the top ten in goals scored by the end of his six-year contract.
Andrew Ladd: 1,000 Games
Andrew Ladd has only played in 30 games in the past two seasons. If that is any indication, it will be extremely tough for him, but he has a chance to reach 1,000 games in his NHL career. The former Stanley Cup champion with the Chicago Blackhawks is only 50 games away from the milestone.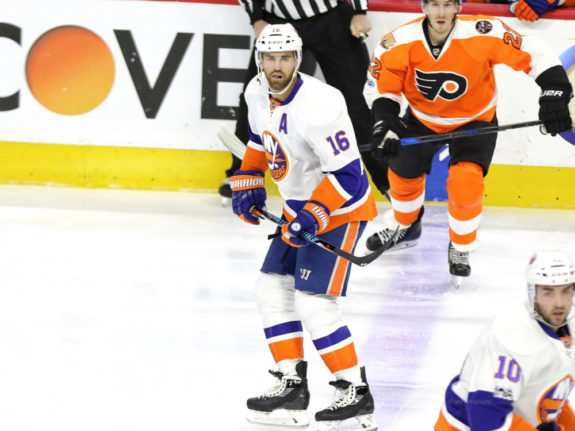 While Ladd has not played much due to injuries, the opportunity could be there on the third line. The Islanders brought in Jean-Gabriel Pageau to lead the third line, and there are two open spots on the wing.. The likelihood is one would go to Oliver Wahlstrom, but if Ladd comes back to camp healthy, it would not be surprising to see a veteran like Ladd get an opportunity on some nights.
Jean-Gabriel Pageau: 100 Career Goals, 100 Career Assists
One area the Islanders have lacked has been depth at the center position. They have always had a couple of top centers, as well as Casey Cizikas on the fourth line, but Pageau gives the Islanders one of the top third centers in the league. He has played most of his career for the Ottawa Senators and has yet to win a regular-season game with the Islanders.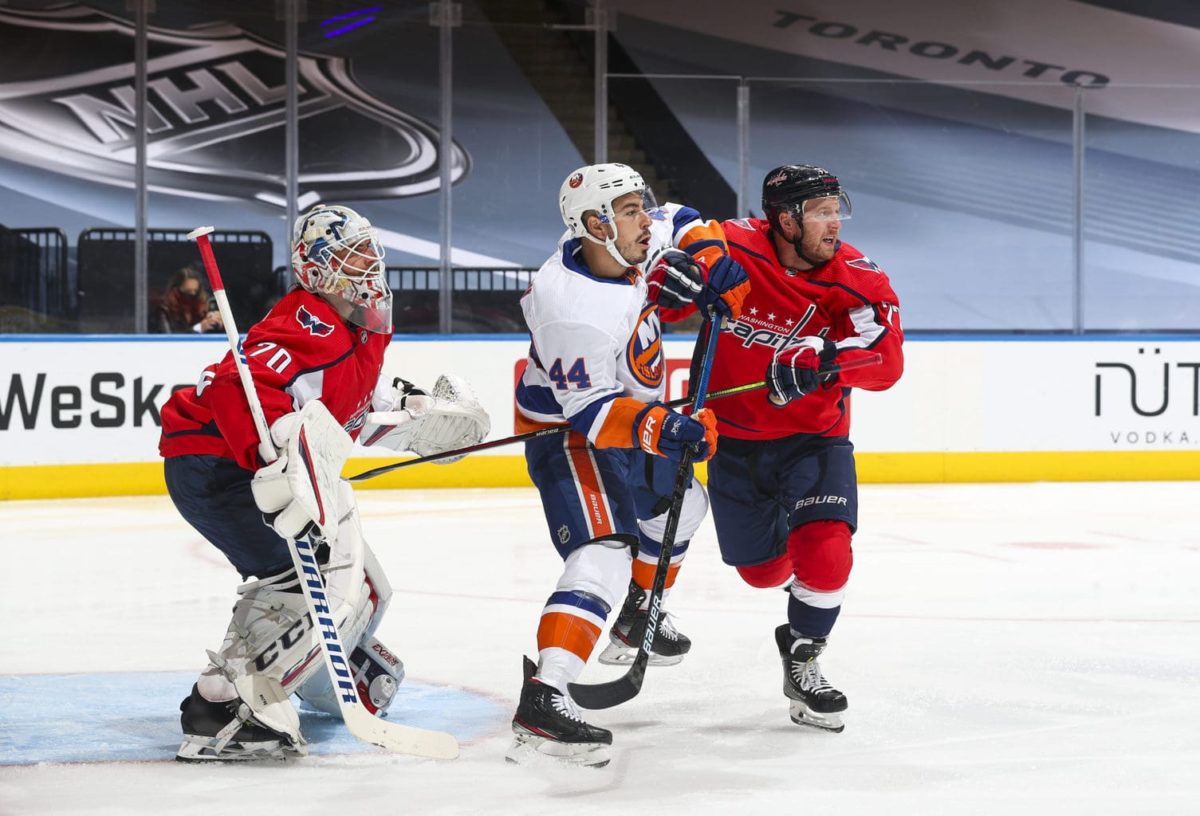 However, he was one of the biggest keys to their success during the 2020 Playoffs and is only 11 goals and five assists from 100 in his career. Pageau had a career-high 26 goals in the regular season last year with both the Senators and Islanders and could be in for another terrific season in 2020-21. 
Casey Cizikas: 100 Assists
Cizikas has always been a great defensive forward. He has started to produce more offense the past two seasons but is also a great passer. He sits only three assists from 100 in his career and has been getting help from his linemates in Matt Martin and Cal Clutterbuck.
While all these milestones are significant for the players, they would want no bigger milestone than to win a fifth Stanley Cup. General manager Lou Lamoriello has done a great job of getting the right group of players on their roster. Now they need to finish the deal with a Stanley Cup.
---
---