After Barry Trotz won the Jack Adams Trophy for the 2018-19 season, Lou Lamoriello was rightfully rewarded with the Jim Gregory Award as the NHL's top general manager in 2019-20. Lamoriello is finishing his second season as the New York Islanders' president of hockey operations and general manager.
Within his first two years, the three-time Stanley Cup winner piled up an 83-50-17 regular-season record. The Islanders swept the Pittsburgh Penguins in the first round in 2019 and won their qualifying round series against the Florida Panthers in 2020. They then defeated the Washington Capitals and Philadelphia Flyers to reach the Eastern Conference Final for the first time in 27 years. Of the award, Lamoriello said:
"First of all, it's very humbling coming from your peers, but really any time you have an award in a team atmosphere, it's really shared with everyone, and it is a part of everyone because it would not happen unless you had the people around you."

Lou Lamoriello, NHL.com
Lamoriello was named a finalist earlier this year with Julien BriseBois of the Tampa Bay Lightning and Dallas Stars' general manager Jim Nill. Let's take a look at back at his memorable season in one of the most unique years in NHL history
Offseason Moves
The Islanders looked like the front-runners in the Artemi Panarin free agent sweepstakes. They reportedly offered more money to the former Columbus Blue Jackets forward, but he took less to play across town with the New York Rangers. However, before all that, Lamoriello re-signed most of his core nucleus including captain Anders Lee, Jordan Eberle, and Brock Nelson to long-term contracts.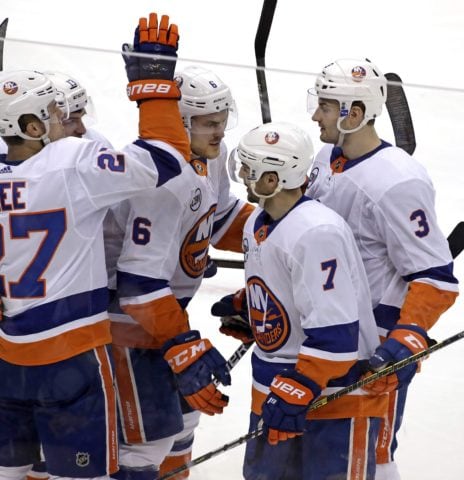 Lamoriello then addressed his goaltending situation. After a spectacular season from Robin Lehner in 2018-19, the Islanders could not agree on a new contract and he signed with the Chicago Blackhawks. Instead of going big with free agent Sergei Bobrovsky, Lamoriello signed Semyon Varlamov to a four-year deal for $20 million. Varlamov ended up making a great duo with Thomas Greiss as the two goaltenders roasted in net for the first half of the year
Related: 5 Most Electrifying Islanders in Franchise History
The next area that Lamoriello needed to improve was the team's third-line center. While he made a more significant move later in the 2019-20 season, he first signed veteran center Derick Brassard. Ironically, Brassard played his best on the wing, but he had a great start to the regular season scoring goals in five straight games. He finished the regular season with 10 goals and 32 points.
Mid-Season Acquisitions
Although the Islanders had a strong start to the season, they suffered several injuries to key players. They survived by calling up Cole Bardreau, Oliver Wahlstrom, Kieffer Bellows, and Otto Koivula.
Before a game in January, they lost their best defenseman, Adam Pelech to what, at the time, was considered a season-ending Achilles injury. Then nearly a month later, Lamoriello made his first trade in over a year and a half with the acquisition of Andy Greene from the New Jersey Devils for David Quenneville and a second-round draft pick. Greene played in 10 regular-season games and then all but one playoff game.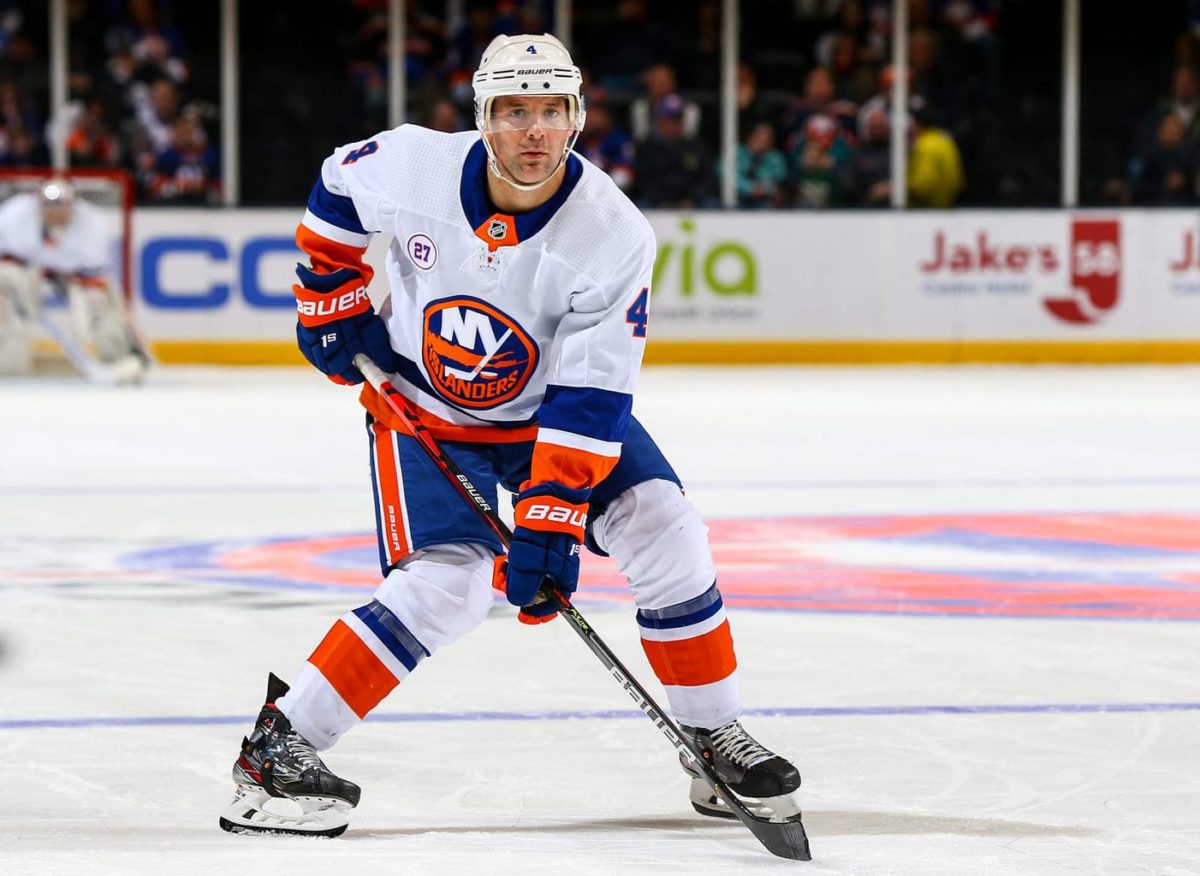 About a week later, the Islanders made their biggest trade since acquiring Ryan Smyth in 2007 with the acquisition of Jean-Gabriel Pageau for a first, second and conditional third-round pick, and before he played his first game, Lamoriello signed him to a long-term contract. Pageau scored goals in his first two games and he has been one of the best Islanders' forwards in the playoffs.
Moving Forward
The road ahead is going to be challenging for Lamoriello. He's already moved many picks, so he won't have the luxury of having top picks the next few seasons after his mid-season trades. The Islanders are coming off an incredible season and are looking for that one impact player who can push them toward a Stanley Cup victory but who will fit within their tight budget.
Related: Best Islanders From Around the World
Two of the team's best players, Mat Barzal and Ryan Pulock will be restricted free agents this summer and Lamoriello will need to decide if he wants to keep unrestricted free agents Greene, Greiss, and Matt Martin. Regardless, the Islanders are finally back to being a respected team in the NHL after nearly a decade of poor play both on the ice and in the front office. However, Lamoriello will add this award to his amazing resume as he continues to be one of the best general managers in NHL history.
---
---