Although the New York Islanders returned to the postseason this year, the results were underwhelming. While falling in the decisive seventh game in their first-round series against the Carolina Hurricanes, goal scoring was the primary reason for the Islanders' demise. In fact, three of their losses were one-goal games as they failed to deliver the offensive support required for their blossoming star goaltender Ilya Sorokin to steal a game in the series. The regular season also highlighted the club's lack of offence, as they finished with 243 goals-for, ranking 23rd across the NHL and 12th out of the 16 Eastern Conference teams. As the Stanley Cup Final wraps up and the NHL moves full swing into the offseason, priority number one for Lou Lamoriello's club should be adding a top-six forward such as Vladimir Tarasenko to their offensive group.
Islanders Should Pursue Vladimir Tarasenko
If general manager (GM) Lou Lamoriello attempts to shore up his club's top-six forward group, he should be in full pursuit of veteran Russian winger Tarasenko. Although the 31-year-old's services were available at this season's trade deadline, Tarasenko finished the season with the Islanders' long-time arch-rival New York Rangers. Following the trade to the Rangers, he scored eight goals and 13 assists for 21 points in 31 games.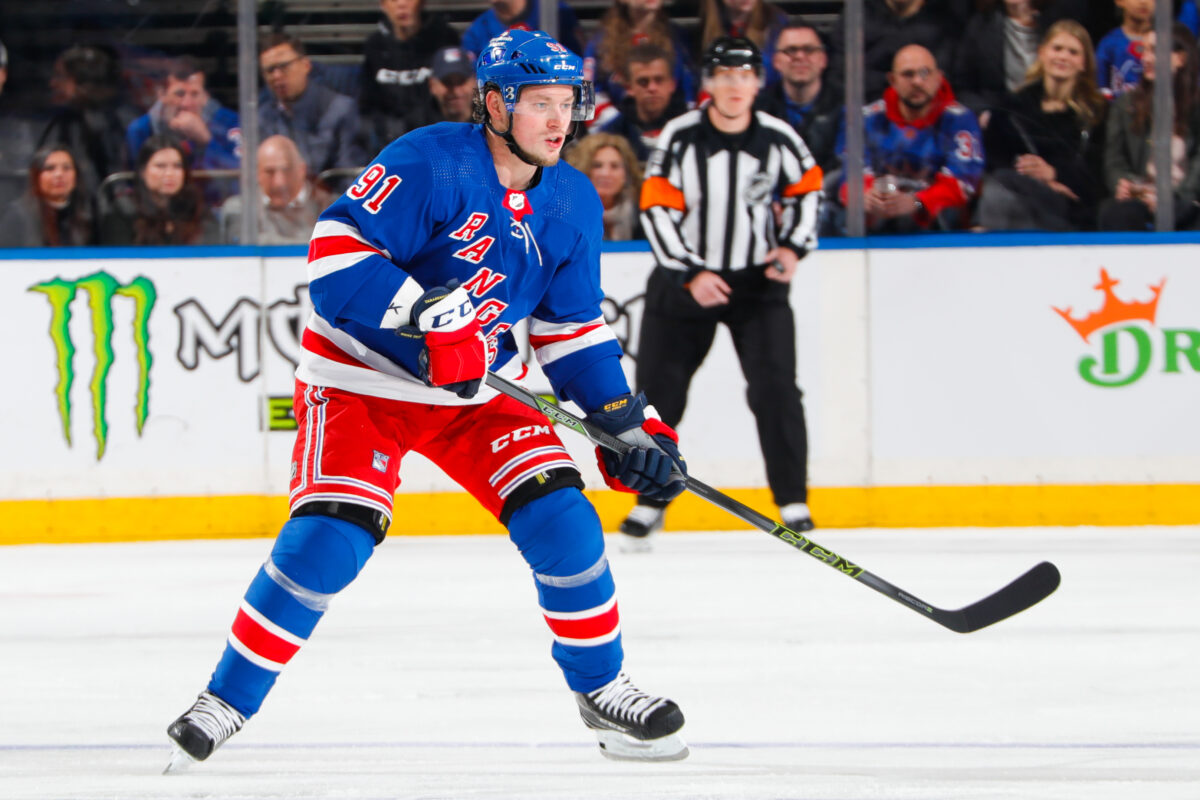 Before the Rangers landed the former St Louis Blues star, there was some speculation that the Islanders were one of Tarasenko's preferred destinations (from 'Blues winger Vladimir Tarasenko requests a trade, per sources: Why he wants out, possible destinations, more,' The Athletic, July 7, 2021). Although Lamoriello couldn't bring in the sniper at the trade deadline, this summer's free agency gives the Hall of Fame GM another chance to bring him to Long Island.

Shoulder injuries have somewhat plagued Tarasenko in recent seasons. However, he has proven that he can bolster any team's offence and can still be a very effective goal scorer. After playing in a total of 34 games through the 2019-20 and 2020-21 NHL seasons, he bounced back in 2021-22, setting a career-high 82 points with 34 goals and 48 assists.
Tarasenko's Impact on the Islanders Would Be Monumental
Inserting a proven goal-scoring winger like Tarasenko into the Islanders' lineup is precisely what they have been missing since the departure of former captain John Tavares. While Tarasenko is not the game-breaker that Tavares once was, the potential addition would give the Islanders two bonafide scoring lines. Mathew Barzal would be a massive beneficiary to having a player with Tarasenko's skillset skating alongside him, as the Islanders' playmaker has largely lacked a pure goal-scorer for the entirety of his NHL career.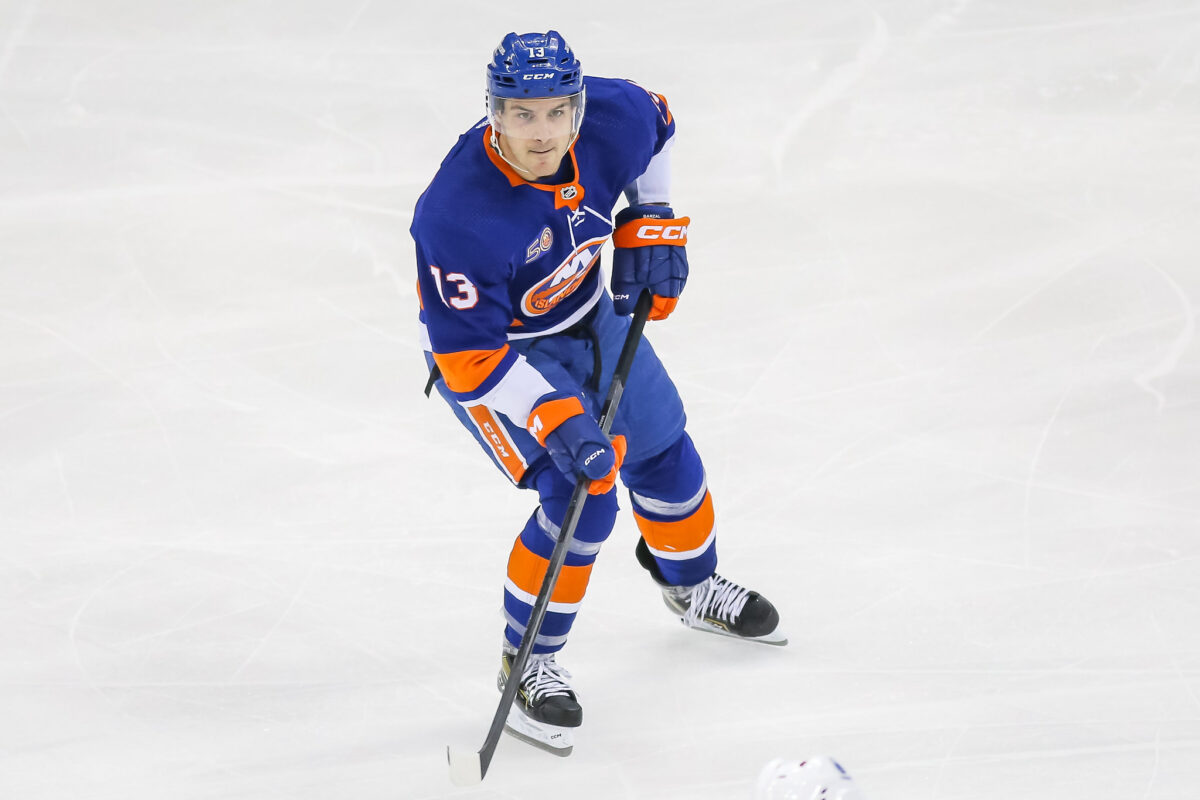 Slotting Tarasenko alongside Barzal on the Islanders' top line with the return of a healthy Oliver Walhstrom allows head coach Lane Lambert to deploy a second line with options such as Bo Horvat, Brock Nelson, Anders Lee and Kyle Palmieri. Such offensive depth is not a luxury he was gifted during his first season at the helm of the club.
---
Latest News & Highlights
---
Furthermore and more intriguing for the Islanders is the presence that Tarasenko would bring to their abysmal power play. During their first-round series against the Hurricanes, they scored just one goal on 18 power play opportunities ranking dead last of the 16 postseason teams at a 5.56 percent success rate. Their power play troubles were also on display during the regular season as they finished 30th, capitalizing on 15.77 percent of their chances.
Related: Rangers: 3 Free-Agent Destinations for Vladimir Tarasenko
Adding Tarasenko would give the Islanders an elite shooting threat on their top power-play unit and could single-handedly fix a problem area for the club. Over his 11-year career, he has scored 66 power play goals and 93 power play assists, demonstrating his ability to create a more lethal-looking power-play unit.
How The Islanders Can Make it Work
The hypothetical signing of Tarasenko would take some leg work from Lamoriello, as the Islanders have just $5.34 million in cap space, according to CapFriendly. First, he would need to find a way to get Josh Bailey's $5 million cap hit off the books for next season. It appears as though his lengthy tenure with the Islanders is ending: "In Josh's case, it looks like, maybe it's near the end here. In our situation, Josh and I have, I think a man-to-man relationship as far as honesty, and we will work with him — whatever — to help him, but my priority is doing what's best for the team." Lamoriello said earlier this week when he met with the media for the first time since the club's playoff exit.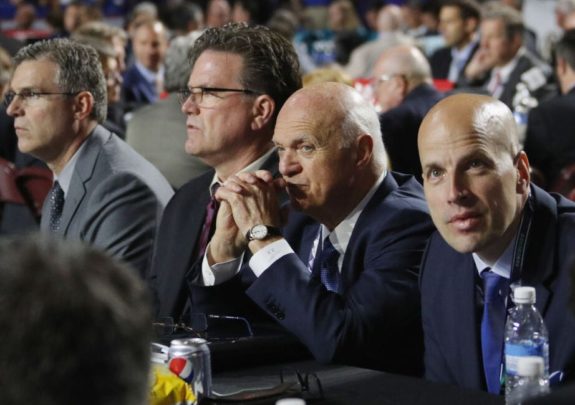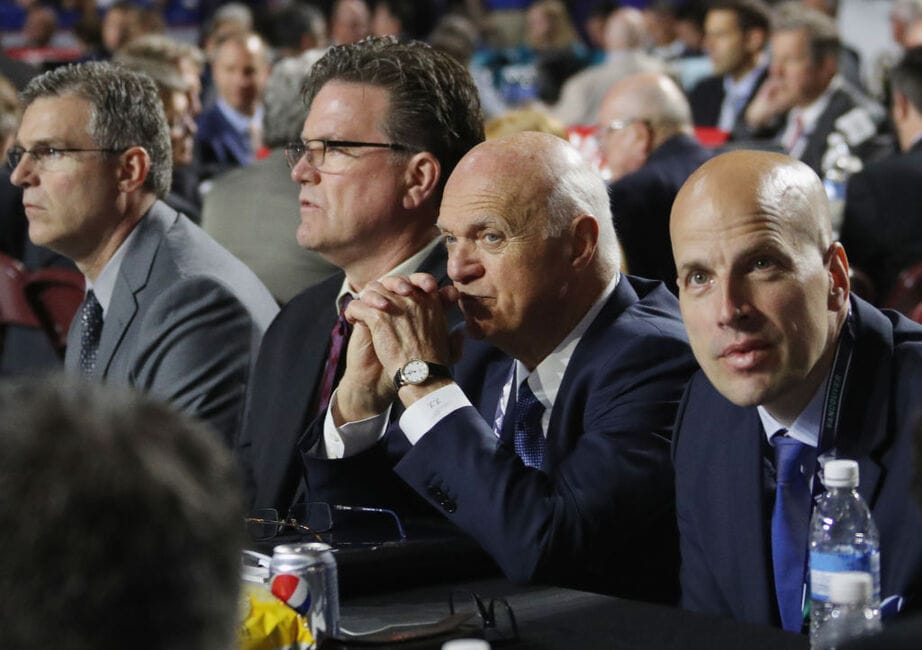 Alternatively, the Islanders could always facilitate a trade to shed some cap ahead of the opening day of free agency. Lamoriello has been no stranger to making trades at the NHL Entry Draft, so a move this year may not be a shock.
Landing Tarasenko Could Push Islanders Over the Top
Tarasenko will likely be seeking a long-term contract as he enters the latter part of his career, and since he has a Stanley Cup ring, he will be looking to cash in at top dollar value. There won't be any team-friendly deals here as the veteran is set to test the free-agent waters for the first time in his career.
While it won't be an easy task, don't count Lamoriello out, as the savvy GM has a knack for making things happen. Landing Tarasenko would be a grand slam for the club and could push them over the top for the coming season.