It's officially the end of an era. An era that has plagued New York Islanders fans for more than a decade. What has been considered not only one of the worst contracts in the NHL, but all of sports, will officially come to an end when the Islanders use a compliance buyout on Rick DiPietro's remaining contract.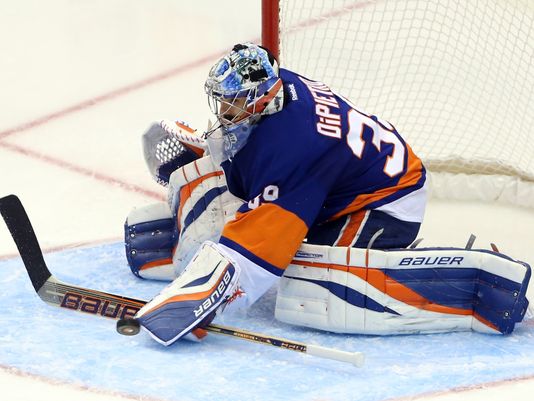 Arthur Staple reported that the Isles will use one of two allowed compliance buyouts this offseason. Over the course of the next 16 years, the Islanders will pay DiPietro $1.5M/year, covering  ⅔ of what's owed on his contract.
Team will use compliance buyout for DiPietro — $1.5 million owed for next 16 seasons will not count against cap.

— Arthur Staple (@StapeNewsday) July 2, 2013
In 2006, DiPietro signed the deal of a lifetime – a 15 year, $67.5M contract. Even for a promising young goalie, this deal quickly showed why it was one of the most ludicrous contracts in sports. Spending time going back and forth between the AHL and NHL after being selected first overall in the 2000 Draft, DiPietro landed a spot as the Isles starting netminder in the 2003-04 season. After several somewhat promising seasons, the beginning of what seemed like an endless string of injuries began.
Beginning in 2007, the injuries began their path of destruction on DiPietro's career:
2007: Concussion | Torn labrum*
2008: Hip | Meniscus – left knee* | 2nd Meniscus injury*
2010: Left knee swelling
2011: Facial fracture | Knee swelling | Concussion | Groin
2012: Sports hernia*
*Surgery needed
As we can see, the injuries were relentless. Just when the Islanders thought they had the goalie they hoped for back between the pipes, another injury was lurking right around the corner. As a guy who always gave his all when he could, and wanted to play on Long Island when it seemed like no one else would, we must commend DiPietro for his dedication to the team. Although the Isles never got what they hoped for in DiPietro, his passion for the game, the fans, and the organization was admirable to say the least. It was a roller coaster of a trip for DiPietro while wearing blue and orange, but it's time to turn our attention forward.
This is a huge (and much needed) turning point for the Islanders organization. The stigma that was attached to the franchise has been shaken and Isles fans everywhere can continue to look to ahead to a bright future.
With a piece of the puzzle that seemed to be more of salary floor insurance than anything else in DiPietro gone, the Isles will officially be spending money this summer. There are still question marks in who will fill the voids that remain on the Islanders roster, but we now know moves will be made, and money will be spent.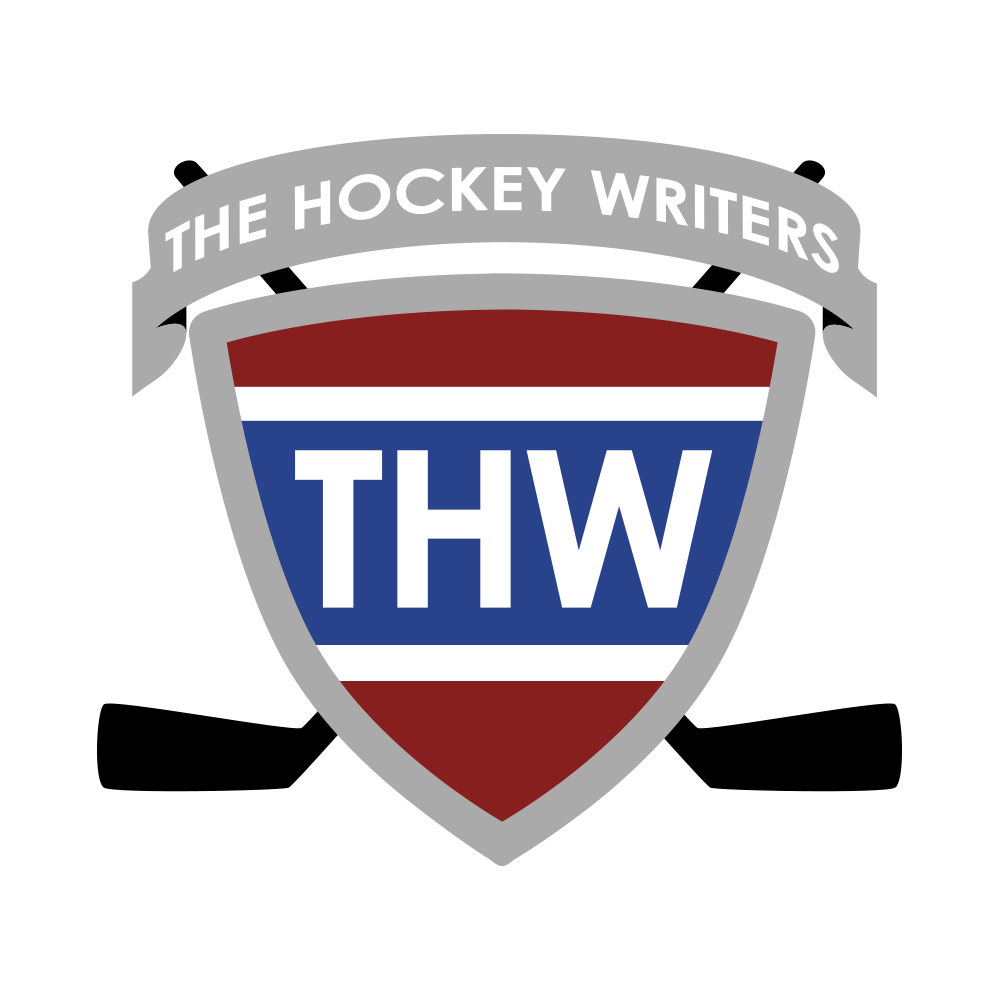 The Hockey Writers is:
1) A top-tier hockey media company delivering a top-notch, in-depth look at the NHL
2) A collective of some of the best hockey writers anywhere
3) A multimedia provider with daily podcasts and YouTube shows
4) Well-respected and widely-cited NHL prospect and draft resource