Jan Spunar
2021-22 Team: HC Olomouc U20 (Czechia U20)
Date of Birth: May 30, 2004
Place of Birth: Olomouc, Czechia
Height: 6-foot-3, Weight: 185 pounds
Catches: Left
Position: G
NHL Draft Eligibility: First-Year Eligible
Rankings:
Jan Spunar ranked third among European goaltenders by the NHL's Central Scouting Department. He has NHL-ready size at 6-foot-3 and 185 pounds, which is especially important for goaltenders. The 2022 NHL Draft lacks top-end goaltending talent, so many of these prospects are based on their potential rather than their statistics.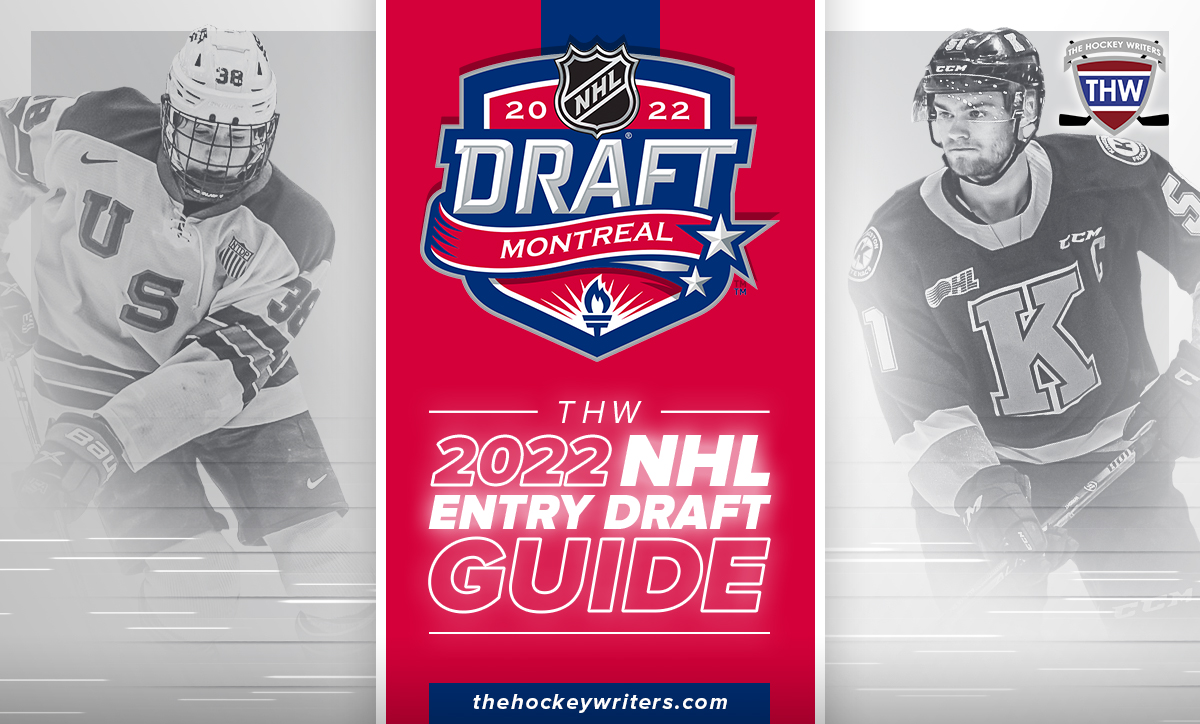 That being said, Spunar has a ton of potential and is one of the younger players in the draft; he turned 18 years old at the end of May. Spunar barely played any organized hockey last season, managing only four games where he was generally unremarkable. However, in his first full season in Czechia's top U20 league, Spunar was excellent, winning 22 of his 31 starts with a .911 save percentage. 
He gained some recognition at the U18 World Junior Championships as the backup for Team Czechia, winning both of his starts despite a rather rough .844 save percentage. 
Related: 2022 NHL Draft Guide
Spunar is a big goaltender who excels at staying calm and in control of his game despite the chances against. His above-average mental fortitude is best seen when the opposing team has a flurry of high-danger chances. He often seems to see the play one step ahead of opposing forwards, and his creativity in shutting those chances down is excellent.
His weaknesses are in the technical side of his game. Sealing posts, playing the puck to his teammates, and overcommitting to shots are the ones that show up most frequently. However, these skills are much easier to develop and improve on than some of his areas of strength, such as his level-head and excellent mind, which he uses to process the game at a high level.
Other THW Draft Profiles
Jan Spunar – NHL Draft Projection
Since there is a lack of top-end goaltending prospects this year, we are likely to either see very few drafted, in which case, Spunar could possibly go undrafted, or we will see a lot of them drafted as teams are willing to take a flyer on high-potential goalies – such as Spunar – knowing they will need goaltending in the future. In the latter case, I expect Spunar to be the fifth or sixth goaltender drafted this year, likely in the sixth or seventh round.
Quotables
"Spunar is a big goaltender that plays a modern game. He has been extremely calm and gave his defensemen security and confidence. Even in high-traffic situations, he remained calm and always seemed to exactly know where the puck was heading next. " – Dennis Schellenberg, FCHockey
Strengths
Calmness
Excellent processing of the game
Big frame
Under Construction (Improvements to Make)
Handling the puck under pressure
Sometimes overcommits on faked shots
NHL Potential
Spunar certainly has the frame and game to be an NHL goaltender, though I wouldn't expect him to be more than a reliable backup. He has a long way to go before that is a real option for him, but with the right development in the Czechian professional leagues and support from an NHL team's goaltending coaching staff, Spunar could become a good backup who has a calming presence for his team.
Risk-Reward Potential
Risk – 2/5, Reward – 3/5
Interviews
Statistics
Videos
---
---
---
Latest News & Highlights
---
Logan is the director of prospect coverage (including the World Junior Championship and NHL Draft) for The Hockey Writers, and he's also a part of the Detroit Red Wings writing team. He loves reading about statistics and advanced analytics, and discovering how they can enrich his hockey analysis and writing.