There are many questions surrounding the Winnipeg Jets organization, especially after head coach Rick Bowness publicly called out his team when their season ended in Vegas in the first round.
Because their core players have failed to make a deep run since 2017-18, the Jets may look to move some pieces this offseason to give their franchise a new look. Mark Scheifele, the team's top centre, just entered his 30s and has one year left on his contract. This makes him a prime candidate to be moved if the organization is looking to retool.
Related: Jets 2022-23 Report Cards: Mark Scheifele
One thing that the Jets can bank on is that plenty of teams will be interested in the 42-goal scorer. Scheifele finished the campaign with a career-high in goals and 68 points. He is an offensive veteran centre with a reasonable $6.25 million price tag. Here are three potential trade destinations.
Boston Bruins
There may not be a more centre-hungry team in the NHL this summer than the Boston Bruins. Patrice Bergeron will likely retire, and David Krecji's future is up in the air as a pending unrestricted free agent.
Bergeron is coming off a 58-point campaign, while Krejci put up 56. That is a huge offensive hole to fill on this ready-to-win roster. With players like Brad Marchand, Charlie McAvoy, and David Pastrnak, the Bruins will do everything in their power to support their core and remain competitive.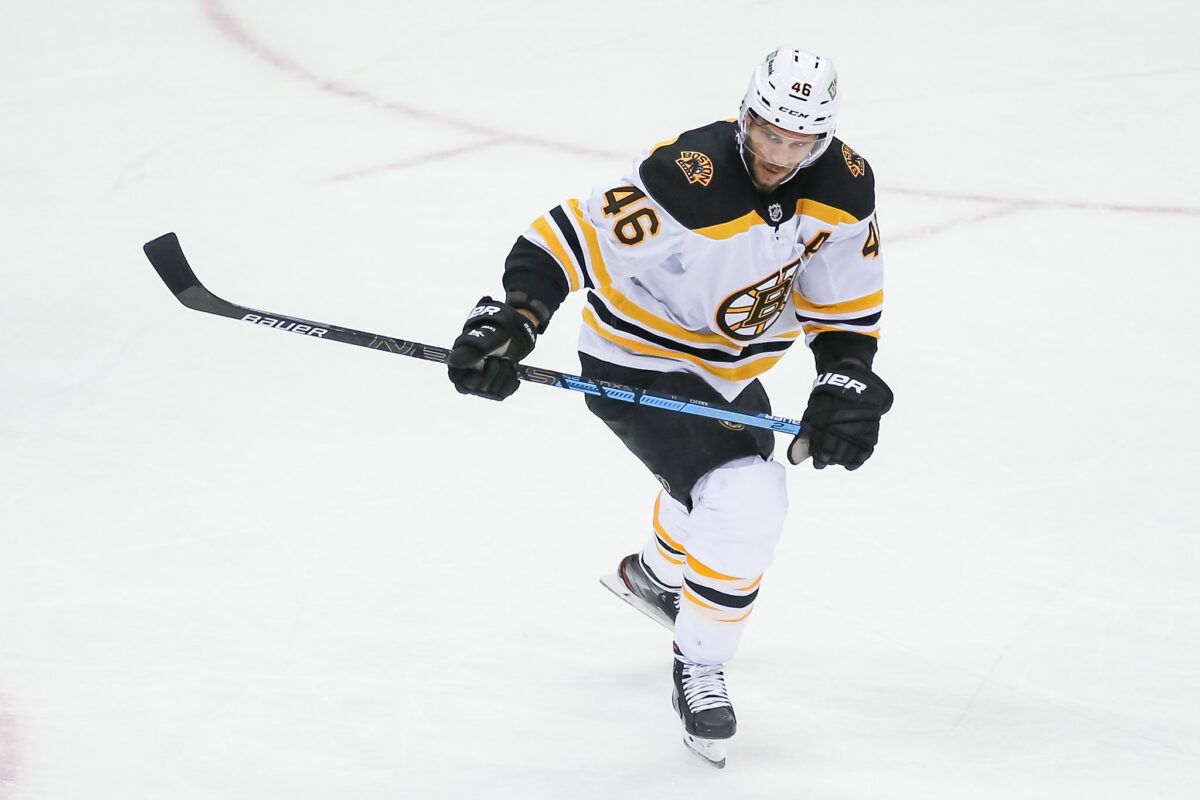 The Bruins suffered one of the most disappointing first-round losses in NHL history, losing to the Florida Panthers in Game 7 after a 65-win regular season, a league record. Now, they find themselves entering a question-filled offseason.
As you would expect from a team that won the Presidents' Trophy, their cap situation is not perfect. The Bruins will have to make plenty of trades this offseason, but they could also acquire Scheifele and his reasonable contract to play alongside their 61-goal scorer, Pastrnak.
Detroit Red Wings
The Detroit Red Wings are ready to take the next step, and acquiring Scheifele to be part of a one-two punch at centre, with recently extended Dylan Larkin, should help them return to the Stanley Cup Playoffs in 2023-24, especially since their current second-line centre, former Jet Andrew Copp, is capable of moving to the wing.
The Red Wings missed the playoffs in the Eastern Conference by 12 points, with a record of 35-37-10. They have a very young team with players like Lucas Raymond, Moritz Seider, and Filip Zadina, and a good prospect pool waiting in the wings. If they want to speed up their rebuild, bringing in a veteran like Scheifele would accomplish just that.
---
Latest News & Highlights
---
In the 2023 Draft, they have their own first-round pick as well as the New York Islanders' first-rounder and three second-round picks. As management looks to turn a young team into a contender, they have the picks to trade for established veterans.
New York Rangers
The New York Rangers are worth keeping an eye on this offseason, as they still own their first-round pick and may want to move it for a win-now player. Their core is full of talent but has yet to win the ultimate prize, losing in the first round to the New Jersey Devils this season.
The Rangers don't have a clear need for a top-six centre, as the recently-signed Vincent Trochek filled that role for them this season with 22 goals and 64 points. Alexis Lafreniere and Kaapo Kakko may have the potential to help the team down the road, but as it stands, management might use one of them in a package deal to acquire a proven veteran. The Jets might be interested in these younger, high-upside players, depending on the direction they plan to take this offseason.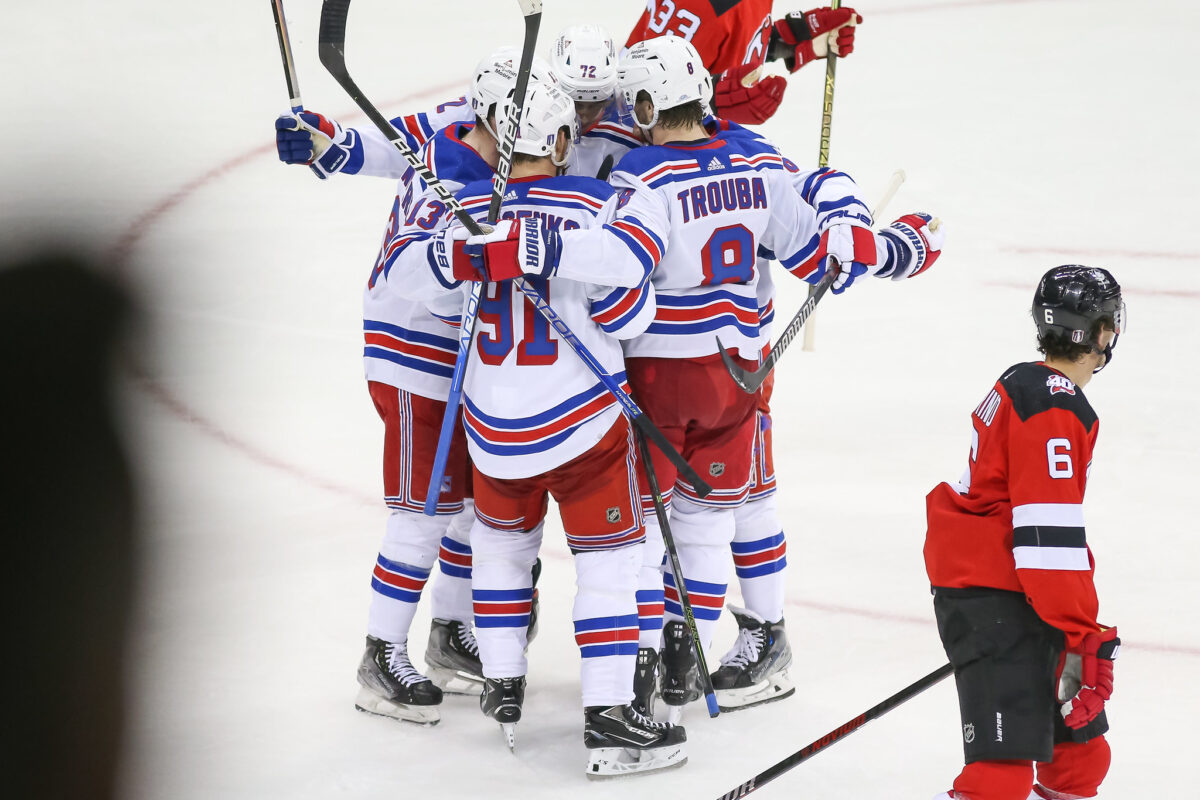 The Rangers have $18.56 million committed to their centres next season, with Filip Chytil's extension set to kick in, so they might not be eager to add another player who could block Chytil's development. But their core is aging and they need to act fast. Artemi Panarin, Zibanejad, and Chris Kreider are all 30 years old or older. Igor Shesterkin has opened their contention window, and while he is 27 years old, the Rangers need to do everything they can to win a Stanley Cup in the next three seasons. Adding Schiefele in exchange for Lafreniere would be a shift in the right direction.
---
---
There is a lot to be decided between now and the draft, especially in terms of the team's core. If management cannot extend both Connor Hellebuyck and Pierre-Luc Dubois, they could be tail-spinning toward a full-on rebuild. Scheifele is at the forefront of that conversation, as there is a market for a top-six centre coming off of a career year.