On Tuesday, the entire Winnipeg Jets' fan base held their breath after watching their shaggy-bearded superstar, Patrik Laine, take an Alec Martinez shot off the foot and hobble straight to the dressing room with help from the trainers.
A firestorm quickly erupted on Twitter from media and fans alike.
Patrik Laine was just helped to #NHLJets dressing room after blocking a shot jic you're wondering why Winnipeg is about to devolve into a post-apocalyptic state where cannibalism rampant.

— randy turner (@randyturner15) March 21, 2018
The Jets ended up winning the game 2-1 thanks to Kyle Connor's overtime snipe, but the victory played second fiddle to the potential long-term loss of Laine.
How Much Time Will Laine Miss?
Even after Connor's game-winner, the mood – which should have been jubilant – was dour. The urgency to know the extent of the injury was palpable, the angst understandable. As soon as Paul Maurice ambled up to the podium for his post-game press conference, he was predictably peppered with questions about his Finnish Phenom.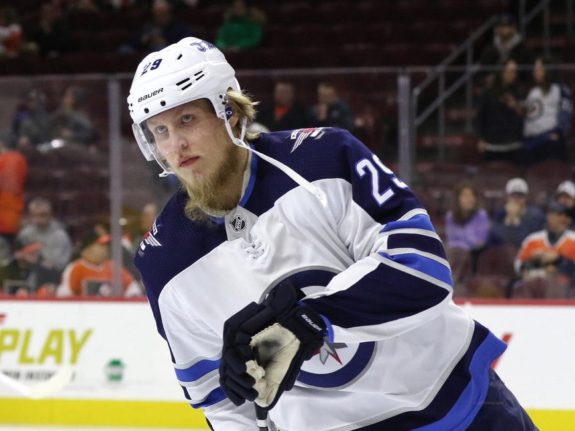 Maurice confirmed Laine's injury was minor, possibly preventing pandemonium among Jets fans.
"He's going to be fine," Maurice said. "We don't think it's anything long term."
That wasn't good enough for the Winnipeg media, though. Pushed further and perhaps sensing the tension in the room, Maurice cracked a joke.
"It's a concussion," he quipped to a few chuckles. "I don't think after the amputation he should be much longer than a month," he later added.
So Laine's Going to Get to Keep His Foot, But…
On Wednesday, Darren Dreger confirmed Laine would miss a few games as the result of the injury. Laine didn't practice Thursday. Maurice gave an update on his winger, saying Laine's foot was bruised and he would miss between four and 14 days. While Maurice said he was "not worried about it," it means life without Laine, at least for a little while, starts now.
So how will the Jets manage in the meantime without Laine's wickedly dangerous shot and piles of skill in the lineup?
The Lines Without Laine
Laine's injury means one of the league's hottest lines will break up for now. Laine and Nikolaj Ehlers found quick chemistry with centre Paul Statsny, who the Jets acquired at the trade deadline. The trio has been lighting up opposing teams and have combined for 36 points Statsny's first game with the Jets on Feb. 27.
Bryan Little skated on the wing in Laine's stead during Thursday's practice. He's had a bit of a down season statistically, but perhaps the new line will give him a spark.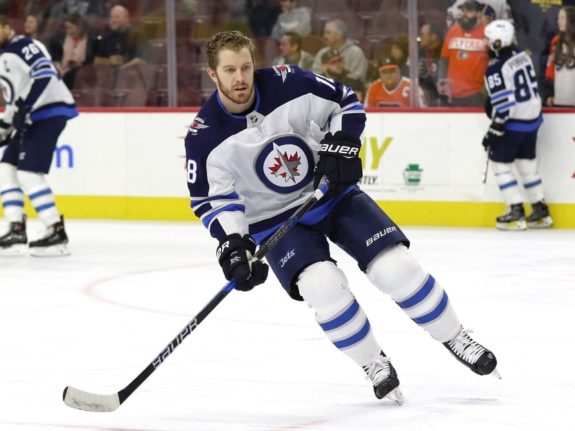 Jack Roslovic – who's been scratched for the last two contests – may draw back into the lineup when the Jets face the Ducks on Friday, but he's currently sick. This means Marko Dano skated on a line with Mathieu Perreault and Andrew Copp.
Laine Likely Out of Rocket Richard Race
One of the most unfortunate things about Laine's injury is that it will likely take him out of Maurice "Rocket" Richard Trophy contention. Laine's 43 tallies are enough to put him in second in league scoring, one behind Alex Ovechkin. Both have played 73 games, but with Laine forced to sit out the next few, Ovechkin will likely extend his lead.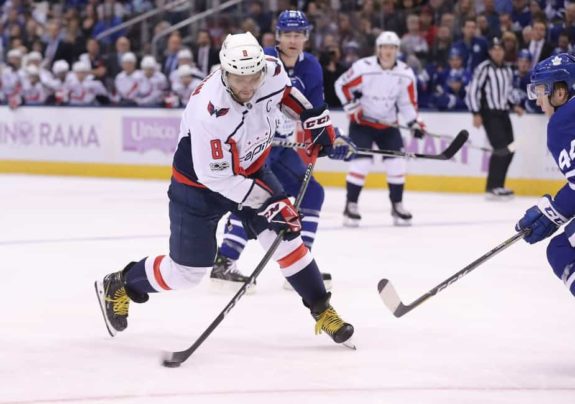 Laine's likely going to be an annual contender for the award for the next decade or more, so it's not a huge deal if he doesn't claim the crown this year. However, the injury must disappoint Jets fans who wanted to see the 19-year-old best Ovechkin and capture it in his sophomore season.
The injury – which forced him out early in the second period– also quashed Laine's chance of extending his historic 15-game point streak, the longest by a teenager in NHL history.
Jets Will Be Careful With Laine Down the Stretch
Be absolutely assured the Jets won't rush Laine back into the lineup before he's 100 per cent healed. The Jets are pretty much entrenched in second place in the Central Division – a comfortable eight points up on the Wild, but a distant eight points back of the Predators. It would be ridiculous for Laine to play in low-consequence games unless he's fully healed.
Besides, it's not like the Jets — the Central's highest-scoring team — are offensively inept without him. They've still got Blake Wheeler, who's averaging over a point per game, and Kyle Connor, who's very quietly racked up nearly 30 goals.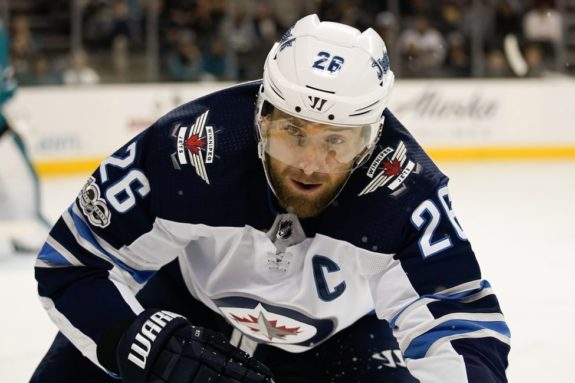 Even if Patrik Laine were to miss the last nine games of the regular season, it doesn't matter. The Jets won't need him to survive the next four to 14 days.
But make no mistake: they will need him to sustain a long playoff run.