The World Junior Hockey tournament is a Christmas tradition that many hockey fans look forward to. It is their chance to  cheer on their home nation while getting a glimpse at some future NHL stars. For NHL teams, the World Juniors provides an opportunity to oversee the development of their prospects, while also trying to unearth the latest gem come draft time.
The Winnipeg Jets are no exception. General manager Kevin Cheveldayoff will be busy during the Holiday season, as he will keep a close watch on seven prospects that he has drafted. While the future is unknown, the potential these players possess is tantalizing.
Team Canada & USA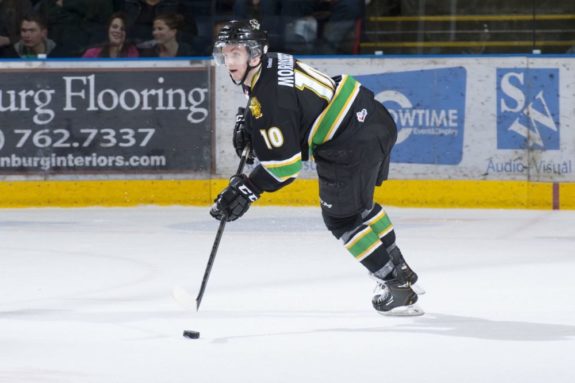 Perhaps the player most Jets fans will keep the closest eye on is Josh Morrissey. The 2013 first round selection, was recently involved in a blockbuster trade that sent the defenceman to the Kelowna Rockets of the WHL. Morrissey was previously with the Prince Albert Raiders, where he recorded 7 goals and 14 assists in 27 games this season. Morrissey will be a key fixture on Team Canada's blue line at the World Juniors so expect to hear his name quite a bit.
Nic Petan had an impressive training camp and will be asked to provide offence for Team Canada. The 2013 second round draft pick has been more of a playmaker this season, registering 6 goals and 27 assists for the Portland Winterhawks. Petan is somewhat undersized, standing 5-9 and weighing 175 pounds, but his vision and creativity make him a dangerous offensive threat.
https://twitter.com/ZackSchipper/status/544909798341640192
Petan has been on the same line as Connor McDavid during selection camp which could make Jets management smile as Petan could light up the scoreboard if he plays with McDavid.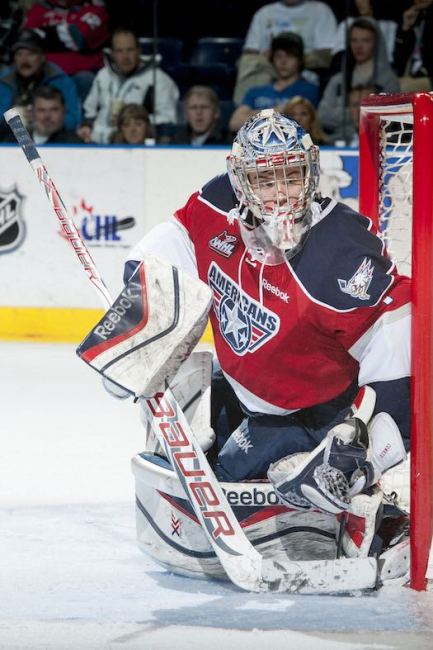 Eric Comrie is looking to be the man between the pipes for Team Canada. The Tri-City Americans goalie is having an outstanding season in the WHL, posting a 2.50 goals against average and a .921 save percentage. Comrie is in a battle with Montreal Canadiens prospect Zach Furcale for the number one goalie job. Even if Comrie isn't the first choice, he'll be ready and able if he gets the call.
Team USA has a dynamo of a player in Chase De Leo. The 2014 fourth round selection is leading the Portland Winterhawks in scoring with 17 goals and 25 assists in 34 games.
#NHLJets prospect Chase De Leo included on USA's preliminary roster for the 2015 WJC. Californian has 15G & 18A with @pdxwinterhawks.

— Winnipeg Jets PR (@WpgJetsPR) December 2, 2014
The La Mirada, California native is a speedy centre combined with offensive flair that makes him a player to watch. De Leo is expected to be a key component on the American team.
European Prospects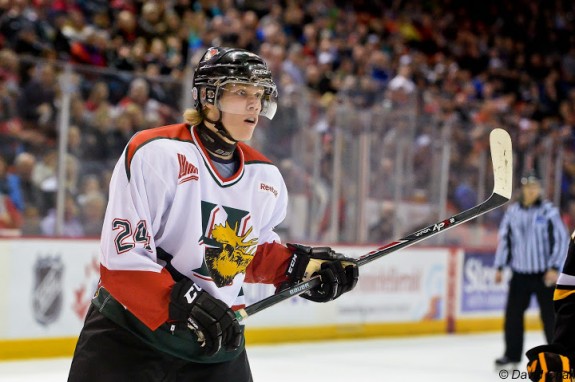 Nikolaj Ehlers is a dazzling talent and is ready to take on the world. The 2014 first round pick will represent Denmark at the tournament and while the Danes most likely won't win a medal, Ehlers will get every opportunity to shine.
Nikolaj Ehlers has recorded a point on 43 of Halifax's 73 goals since returning to Q. That's 58.9% of Halifax goals. #NHLJets Jetsprospects

— Timothy (@timmerpeg) December 3, 2014
Ehlers is having a tremendous season for the Halifax Mooseheads of the QMJHL, scoring 16 goals while adding 31 assists in only 23 games. Ehlers is fast, skilled and a joy to watch. He could very well be wearing a Jets uniform next season.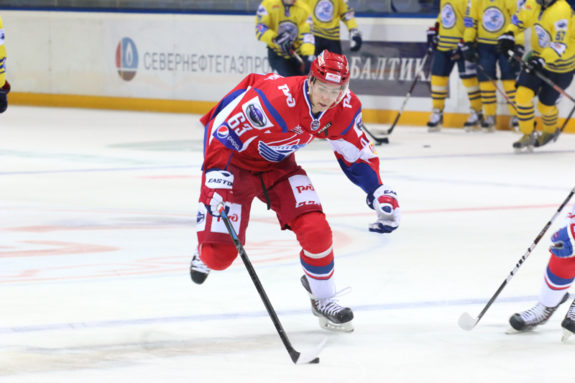 Pavel Kraskovski opened some eyes during the recent Subway Super Series. The sixth round pick in the 2014 draft was especially noticeable against Team WHL as he potted 2 goals and added 1 assists in Russia's 3-2 victory in a game played in Brandon. Our own website recently published a translated interview with Kraskovski where he stated that he wanted to play in North America and he would be in training camp next fall. Kraskovski is currently with Lokomotiv of the KHL where he has two years remaining in his contract.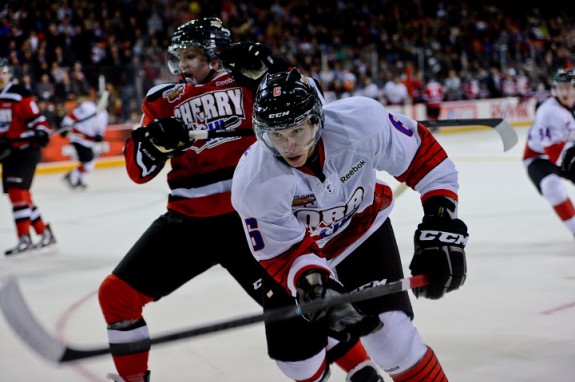 Jan Kostalek will be making his second consecutive appearance at the World Juniors for the Czech Republic. The 2013 fourth round draft pick is a steady defensive defenceman for the Rimouski Oceanic of the QMJHL. Kostalek will provide experience and leadership on the Czech blue line. He isn't flashy, but he is the type of blue liner every team needs.
Surprise Omission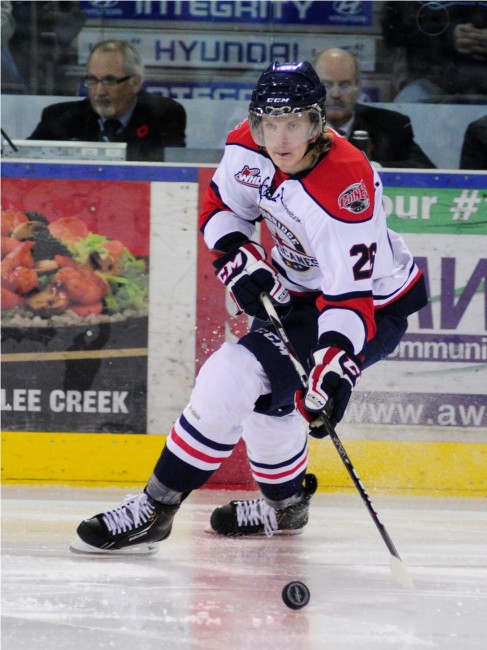 There was a big shock when Team Sweden announced their team. Axel Blomqvist was omitted from the squad. The undrafted power forward was signed as a free agent by the Jets and was on the Swedish team at last year's tournament. The 6-6 forward was at Jets training camp back in 2013 and signed an entry-level deal this past September. Blomqvist has put up decent numbers for the Victoria Royals of the WHL, scoring 14 goals and adding 13 assists in 30 games. It was thought that his size and physical presence would benefit Sweden on the small North American ice. But the Swedes thought otherwise so Blomqvist will stay in Victoria for the holiday season.
There is no guarantee that any of these players will become NHL superstars. But what the Jets are hoping for is that their prospects can use the World Junior tournament as a stepping stone to one day, become effective contributors in the NHL. If any of them become superstars that is icing on the cake.
I share season tickets for the Winnipeg Jets since their return to the Manitoba capital in 2011. I have written about the Jets since 2011 on various sites.