In January 1920, Joe Malone of the Quebec Bulldogs scored seven goals against the Toronto St. Patricks. Ninety-five years later, Malone still holds the record for the most goals scored in a single game.
Joe Malone's Historic Game
Before Malone's epic evening, the Bulldogs were an abysmal 1-10 on the first half of the season, but he remained one of the team's few bright spots, due to his goal scoring prowess. The contest on 31 January 1920 started off with a relatively uneventful pace. After almost seven minutes, Malone scored first to give Quebec the lead but Toronto's Reg Noble quickly answered back to tie the game. When the first frame ended, the Bulldogs were up 3-2.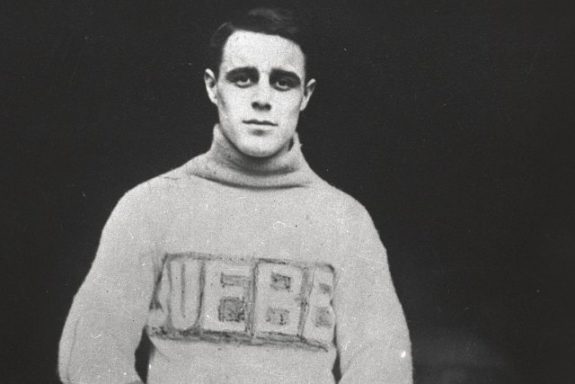 Less than a minute into the second period, Malone scored another goal to give the Bulldogs a two-goal lead. Corb Denneny scored to bring the St. Patricks back within one but Malone scored again, potting his first hat trick of the game. Quebec and Toronto exchanged another pair of goals, including Malone's fourth tally. Exiting the second, Quebec was up 6-4 and Malone already had four goals in his pocket.
Toronto came out scoring in the third, with a goal from Mickey Roach. Quebec responded with a goal from George Carey, regaining the two-goal lead but it was short lived. St. Patrick's Carol "Cully" Wilson scored to cut the deficit in half, but it was still 7-6 for the Bulldogs. If the game had ended at this point, Malone's four-goal performance was already pretty impressive but the "Phantom" was not done yet. He ended his night by scoring a natural hat trick to give himself seven goals on the score sheet and in the process, handily gave the Bulldogs a 10-6 victory.
That game was only Quebec's second win in the first half of the season and they would only win two out of twelve in the second half. Meanwhile, Malone finished the year with 39 goals in just twenty-four games. Had the NHL played an eighty-two game season in 1919-20, Malone would have been on pace for 133 goals.
Modern 6 Goal Performances Since Joe Malone
Since Malone's incredible feat, only three NHL players have recorded six goals in a game, a testament to the "Phantom's" achievement on 31 January 1920. Detroit's Syd Howe scored six against the New York Rangers on 3 February 1944 and Red Berenson, of the St. Louis Blues, sniped six on the road against the Philadelphia Flyers on 7 November 1968. Finally, Darryl Sittler immortalized himself in hockey lore on 7 February 1976 when he scored six goals against the Boston Bruins. But, in addition to his six goals, Sittler also picked up four assists, giving him an outstanding 10 points on the evening. This sizzling offensive outing is also legendary and remains a league record for the most points in a single game.
5 Goals and a Million Shy of Joe Malone
Sittler was the last player to score six goals in a game, but in recent memory, other players have come close but have been stymied at five. As of 31 January 2015, the latest player to score five goals was Detroit's Johan Franzen. On 2 February 2011, on the road against the Ottawa Senators, Franzen potted five, as the Wings edged the Senators 7-5. Franzen's fourth goal held up as the game winner but was able to add an empty netter for insurance. But perhaps more notable, for current Jets fans, was the recent performance by Mathieu Perreault. On 13 January 2015, he scored four goals as the Jets cruised to a 8-2 victory over the Florida Panthers. Perreault had seven shots on goal that night but could not hone in on the five-goal milestone. Interestingly, if Perreault had scored five, not only would he have joined this elite fraternity but he also could have earned Jets fan, Gail MacDonald, $1 million as part of a Safeway contest.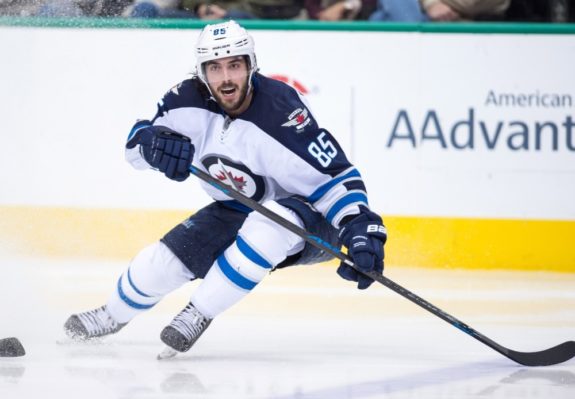 Wayne Gretzky had four 5-goal games but even he never equaled Joe Malone's epic performance. Will this record stand the test of time or will we see a seven goal performance in the twenty-first century? Is it possible and if so, whom do you think is most likely to tie or break the Phantom's record?
This article was originally published in January, 2015.