Most everyone wants a piece of New York Islanders captain John Tavares. You can probably add the Montreal Canadiens to that list, seeing as they're (supposedly) in need of a No. 1 center, and Tavares fits the bill perfectly: He's 6'1", 210 pounds, still in his mid-20s with presumably plenty of good to great years left and has drawing power to spare.
He's your prototypical star, in other words, which translates into a seller's market for the Islanders up until the trade deadline, assuming they aren't contending and don't foresee re-signing him by July 1. As an unrestricted free agent come that date, Tavares can then write his own check to play wherever he wants.
So, on the pretty decent chance that's not Montreal, what are some alternatives for whom the Habs could trade? Taking into account age, availability, and skill, here are the top options general manager Marc Bergevin could conceivably be looking into as we speak.
5. Claude Giroux (Philadelphia Flyers)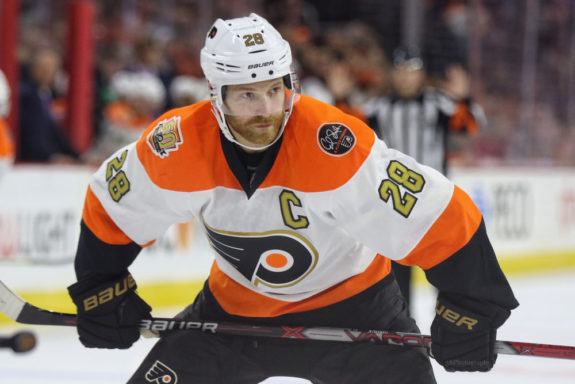 If only ex-GM Bob Gainey had taken Claude Giroux at No. 20 in 2006 instead of bust David Fischer, the Habs may not be in this mess. Granted, they may have ended up in a separate one, with Giroux now earning an average of $8.275 million per year (which is about exactly what the team has left in cap space, leaving a minimal amount to spend on a No. 2 defenseman).
Nevertheless, Giroux would bring the town another French-speaking star with significant skill. The question is: Is the amount of skill he brings at this juncture of his career worth it?
Why the Canadiens Shouldn't Do It: Giroux will be 30 this year, with four years remaining on his contract after this one. While Giroux still scored a half-decent 58 points this past season, it's the third straight time his totals have decreased.
That's cause for concern enough. What's worse is his shooting percentage hit a career-low 7% too. This has all the makings of a do-over of the Scott Gomez trade for Ryan McDonagh, if you've (successfully) forgotten.
Why the Flyers Wouldn't Do It: If Giroux's no-movement clause wasn't enough, he is still the team's captain and one of its top offensive contributors (in spite of the declining stats). You try selling a Giroux trade to your (rabid Philadelphia) fan base.
4. Ryan O'Reilly (Buffalo Sabres)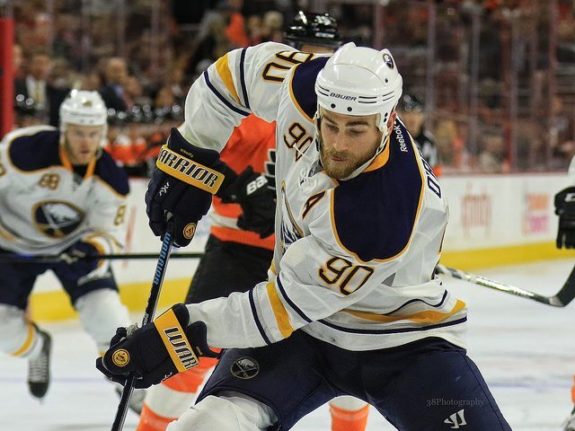 If only ex-GM Bob Gainey had taken Ryan O'Reilly at No. 18 in 2009 instead of bust Louis Leblanc, the Habs may not be in this mess (this will be a recurring theme, fyi). Admittedly, many teams passed on O'Reilly, with the Colorado Avalanche taking him at No. 33. Only Chris Kreider, Marcus Johansson and maybe Kyle Palmieri taken in between the two selections have panned out, with O'Reilly arguably being the most complete package of them all.
Why the Canadiens Should Do It: O'Reilly is still just 26 and contributes at both ends of the ice. His $7.5 million-per-season contract may run out in five years, but he'll only be 32, meaning the Canadiens would get good value out of him. With Jack Eichel, Sam Reinhart and Zemgus Girgensons all able to play down the middle, the Sabres may look to move O'Reilly. Reinhart may actually be the sexier long-term option, but, considering O'Reilly's price tag, he's probably the likelier player to be made available… eventually.
Why the Sabres Wouldn't Do It: It's likely not this year with the Sabres having missed the playoffs for six straight seasons. They need to show fans they're done rebuilding and have moved on to the improving phase. Trading away a building block, to a division rival of all teams, just doesn't make sense right now.
3. Paul Stastny (St. Louis Blues)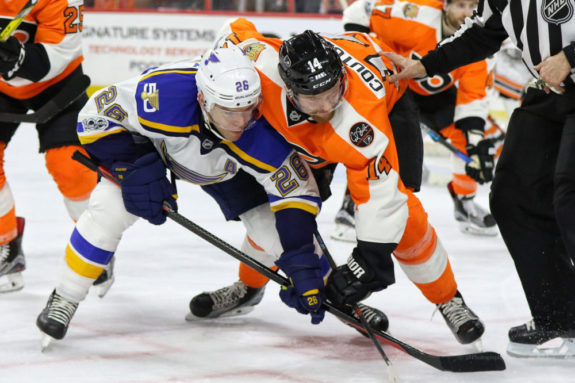 Okay, so Montreal didn't exactly miss out on Paul Stastny in 2005. He was taken literally right before Guillaume Latendresse in Round 2, and, obviously, the Canadiens would have been foolish to go off the board to such an insane degree to secure the center with their fifth-overall pick that year (guess who?). Still, Stastny has regularly topped 60 points in his career and will be just 32 this season. He still has something to give.
Why the Canadiens Shouldn't Do It: His last 60-point season was in 2013-14. He hasn't so much as topped 50 since. And that's as one of the top forwards in terms of time on ice per game on the St. Louis Blues. Seeing as he has one year left on his deal, he would have to come cheap to make it worth the Habs' while. Plus, even though he was born in Quebec, he's not exactly Quebecois. It's also safe to say he wasn't exactly a Habs fan growing up.
Why the Blues Would Do It: The Blues aren't exactly in dire need of centers at the moment. Alexander Steen, Patrik Berglund and Robby Fabbri are all cheaper options. They've also arguably fallen out of the league's elite. If they could get something of future value for a forward they could theoretically easily replace internally or lose for nothing, so be it.
2. Matt Duchene (Colorado Avalanche)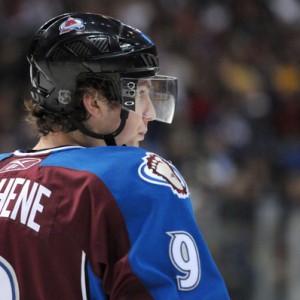 Especially with his former junior linemate, Jonathan Drouin, now with the Canadiens, Nathan MacKinnon would be the ideal "get" from the Colorado Avalanche. However, Matt Duchene is who's reportedly available, even if all is reportedly quiet on that front. So, the Habs must make do as best as possible.
I mean, there's more to it than simply reuniting junior teammates. Otherwise the Habs missed out on Nail Yakupov to play with Alex Galchenyuk. In other words, there are clearly other factors that need to be taken into consideration (like Yakupov busting it bigger than cops at a drug raid). And Duchene is actually a legitimate top-line talent, someone worth acquiring all else being equal.
Why the Canadiens Shouldn't Do It: It depends on the ask and it's reportedly through the roof. For example, if the deal involves Galchenyuk, the Habs would conceivably be trading the three years at $4.9 million they just signed him to for two seasons of Duchene at $6 million. Galchenyuk is three years younger and they are similar players. That's a dumb hypothetical move.
Why the Avalanche Would Do It: Duchene being available is one of the worst-kept secrets around, if it even qualifies as one at this point. He's fallen out of favor with the organization, which also has MacKinnon projected as its No. 1 center of the future. If someone will meet the Avalanche's lofty demands, who are they to say no?
Probably incompetent, which admittedly is par for the course for them right now. Let's give Joe Sakic and company some credit, though.
1. Ryan Nugent-Hopkins (Edmonton Oilers)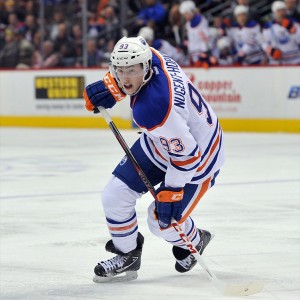 His stock may have fallen to the point that his $6 million salary is questionable, but Ryan Nugent-Hopkins remains a 24-year-old former No. 1 overall pick with two-way acumen. There's a lot to like here.
Why the Canadiens Should Do It: It's not so much that Nugent-Hopkins' game has regressed. While it hasn't taken off by leaps and bounds, it has largely stayed static from a statistical perspective, in the face of him falling behind Connor McDavid and potentially McDavid's some-time-linemate Leon Draisaitl on the depth chart down the middle. He's still a perfectly viable candidate to take over as a No. 1 center (somewhere else).
Why the Oilers Would Do It: With McDavid's monster $100 million extension kicking in next season and Draisaitl now the team's temporary top earner at $8.5 million per, it's hard to justify the Oilers paying a glorified third-line center $6 million, regardless of his potential. With the acquisition of Ryan Strome, the Oilers have pretty decent depth down the middle even without Nugent-Hopkins. The only thing that remains to be seen is if the Oilers feel comfortable pulling the trigger now instead of entering 2018-19. They may be contenders now, but they'd be negotiating from a position of weakness if they wait.
Can the Habs afford to themselves?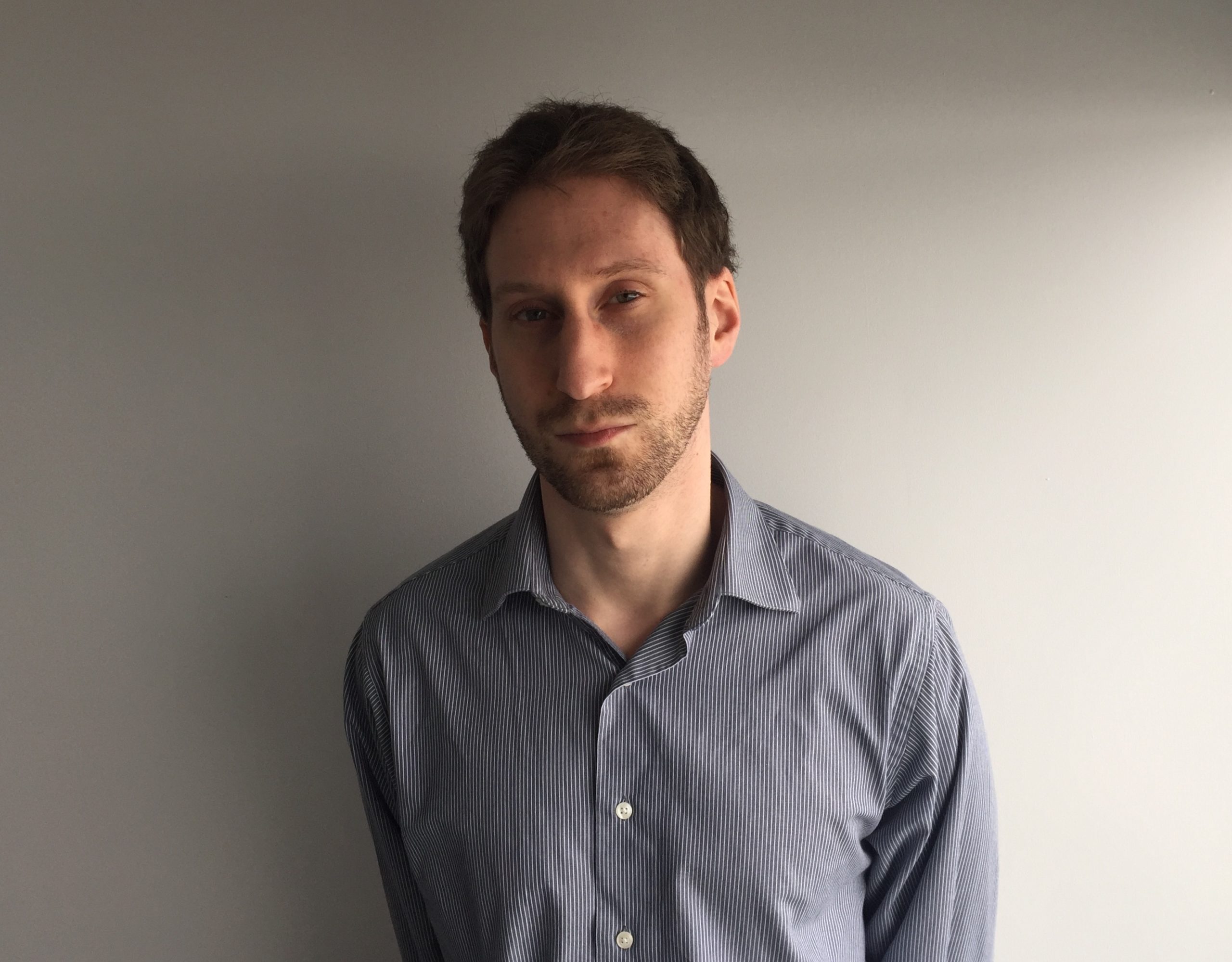 After 10 years of writing hockey, Ryan decided it was as good a time as any to actually join The Hockey Writers for the 2014-15 season. Having appeared as a guest on such programs as CBC Radio One's Daybreak, Ryan has written for such publications as the Montreal Gazette and Bleacher Report and worked for the NHL itself and his hometown Montreal Canadiens. He currently writes about all things Habs for THW, with it being a career highlight for him to cover the 2021 Stanley Cup Final as a credentialed member of the press.