It turns out the Montreal Canadiens actually have many options at center for the upcoming season. Unfortunately, "many" simply implies quantity over quality.
Nevertheless, while head coach Claude Julien has some work to do on that front (assuming general manager Marc Bergevin doesn't on his end), there are some diamonds in the rough that could end up slotting in perfectly on the top line.
Generally limiting ourselves to players currently on the roster who are listed as centers on TSN.ca (with some exceptions), who are the Habs' best options to fill that other massive hole in the line-up? Here they are ranked from worst to best:
7. Torrey Mitchell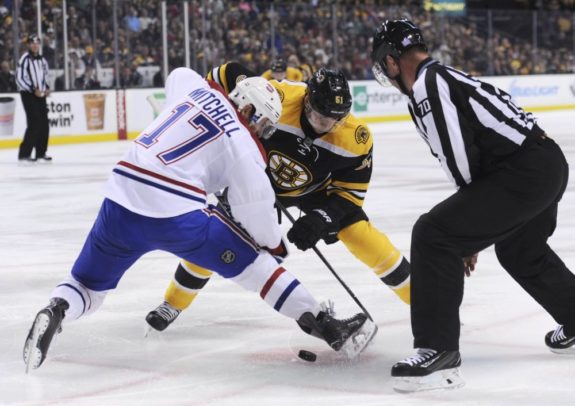 Ranking Torrey Mitchell last on this list is probably as much of a surprise as the moon coming up every night, even to him.
At this point in his career, with twilight starting to set in on the 32-year-old's career with the Canadiens barring an extension, most everyone knows what he is and his limitations. He's a depth player who rarely if ever plays above his weight class on the bottom two lines and serves as a healthy above-average fourth-line center for the Habs.
Essentially gone are the days of head coach Michel Therrien. Grinders should never again find themselves in the top six as a reward (or, you know, to keep opponents and fans on their toes for sheer shock value). Dressing for just three of six games against the New York Rangers, Mitchell's in no danger of moving up in the line-up over the course of the season.
6. Andrew Shaw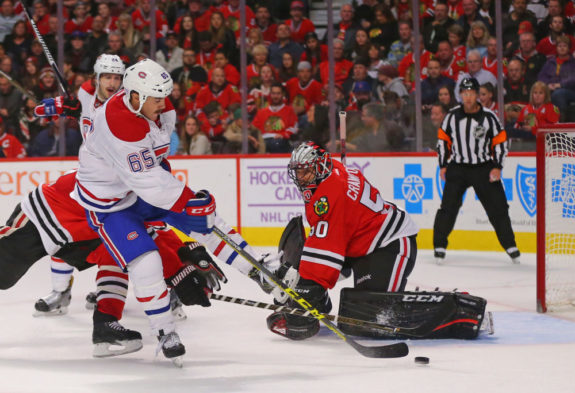 Many people forget that Andrew Shaw plays center, probably because he's rarely on the ice and instead in the penalty box.
The team's leader in penalties in minutes (110) by a healthy margin, Shaw deserves some credit for not once earning over 10 PIM in any one game after the hiring of Claude Julien… I guess, right? I mean, it did happen three times before that point, anyway.
In all seriousness, Shaw has played top-line minutes in the past, and contrary to popular belief, he doesn't need the presence of star players to succeed or even drive play. Shaw managed positive possession numbers with the Chicago Blackhawks despite largely being used in a defensive role.
He even spent significant time playing on line combinations featuring Alex Galchenyuk, Max Pacioretty and Phillip Danault. Even if it was always on the wing, that indicates he can fit in anywhere in the line-up. Aside from his discipline issues (and being 47.6% on face-offs in his career), the main issue is whether or not the 39 points (20 goals) he scored in his very best season in 2013-14 are indicative of someone who can consistently contribute on the top line.
Considering Danault got flak for only scoring 40 as the team's de facto top option and we're busy talking about who can replace him as an upgrade, probably not.
5. Tomas Plekanec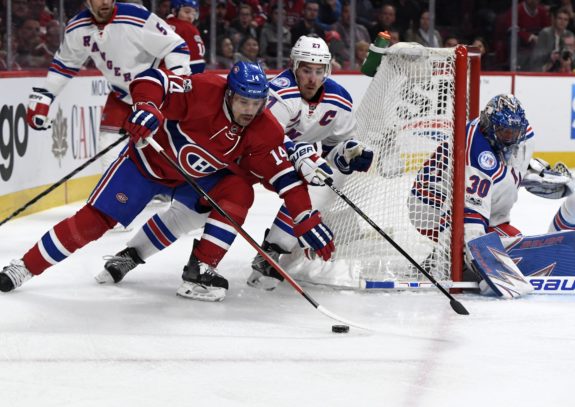 Tomas Plekanec is like Coca Cola. He's a classic that only seems to get flatter with age. At this point, he's to the top line what ketchup is to pasta. If you don't have marinara sauce, so be it. It's clearly not what you want though (unless you're a weirdo).
Plekanec's decline in production has been well-documented, but as a refresher: After scoring 60 points in 2014-15, he started 2015-16 with 23 points in his first 23 games. Then he scored just 31 the rest of the way (59 games). He then scored just 28 points this past season. While he's had bad seasons before and bounced back, his 35 years of age are not exactly helping and hint at this being a different animal… like a wounded gazelle.
To be clear, Plekanec is still sound defensively and can contribute on the penalty kill. He may have spent some time last season playing with top-line players, but, when you're on the second-most-used line with Brendan Gallagher and Paul Byron during a break-out season, you would be expected to produce a hell of a lot more than Plekanec did.
So, ideally, you would want Plekanec centering the third line. That's where he would slot in on any legitimate contender (albeit at half his $6 million cap hit). So, the question needs to asked: What exactly are the Canadiens?
4. Charles Hudon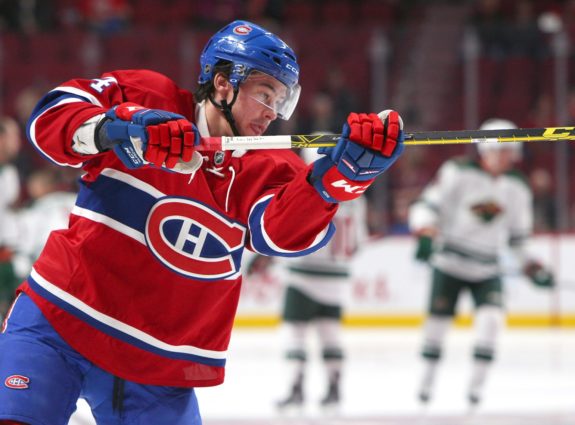 Able to play center and left-wing, Charles Hudon is a dark horse here, maybe even to just make the roster.
He would be the best bet among all Habs prospects due to his impressive showing in the American Hockey League up to now. Still just 23 years of age, he's hardly a career minor-leaguer, but the clock is ticking on this franchise to give him a chance. A perennial scoring threat just one level below the NHL should have had more of a shot than just six games up to now (during which he had four assists and arguably didn't look out of place).
There are no guarantees that Hudon will succeed in the role as a largely unproven rookie, but there are more that he will be picked up off waivers if he were to be exposed being sent down if he's cut during training camp. Considering a player of his skills benefits most from top-six ice time, it may be worthwhile to, first, keep him in the fold, and, second, to actually give him a chance to succeed.
Logical, no?
3. Jonathan Drouin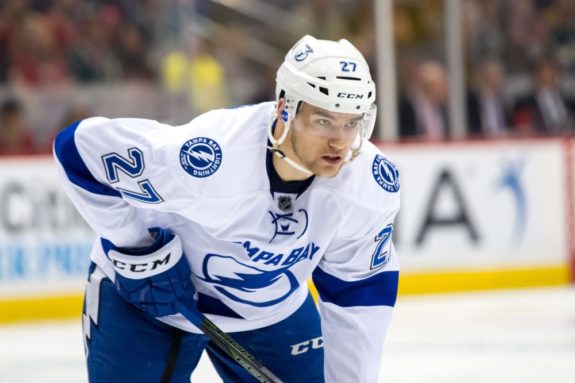 Jonathan Drouin gets a mention here purely out of the speculative hype that resulted from his trade to the Canadiens. Many seem to believe he can be the No. 1 center for which they've been looking over the course of the last few decades.
Who knew that, all this time, they were looking in the wrong place altogether. They should have been testing out wingers instead! In other, less-sarcastic words, if it looks like a duck and quacks like a duck, it's not a friggin' goose.
Drouin is a winger. There is no doubt about that. At 5'11", 188 pounds, he doesn't have the prototypical size most would expect of a No.1 center, nor does he have the experience. In spite of many assuming he's the prophesied savior down the middle, Drouin only centered the 16th most-common line combination with the Tampa Bay Lightning last season.
The last time he played center regularly was in junior, but that was primarily after he had been drafted as a winger by the Lightning. He was sent down to play the position after his first training camp. He also has a bad reputation defensively.
Not only does that imply it didn't take, but it also makes much more of a case for Alex Galchenyuk, who is all of those things, only with way more size and experience playing the position professionally. So, Drouin at center is a fantasy that should only be tested as a last resort. Ranking him at No. 3 is a kindness that regard.
2. Phillip Danault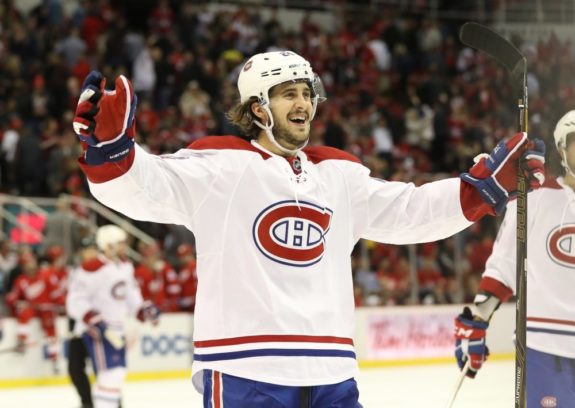 The status quo is never the worst option, especially when the team is just coming off an Atlantic Division championship playing Danault on the top line. Playing most of his time between Max Pacioretty and Alexander Radulov, Danault hit career-highs in goals and assists. Unfortunately, despite his defensive awareness, those totaled just 40 points.
Danault, who is just 24 years old and is a former first-round pick, has been an excellent pick-up since he was acquired from the Blackhawks. Last season further proved that, but he should be no one's idea of a first-line center. If anything, he makes for an average second-line one.
Sure, people have heard how much of a pickle the New Jersey Devils are in, because their top center, Travis Zajac, who scored 45 points, is out for the first half of the season at least. Two things, though: The Devils were going to be in trouble no matter what and if you're basing your model for success on the Devils' lack thereof, you have bigger problems.
Seeing as the Canadiens aren't exactly in a position to tank and should be contending instead, maybe look elsewhere than the team that just won the draft lottery for inspiration.
1. Alex Galchenyuk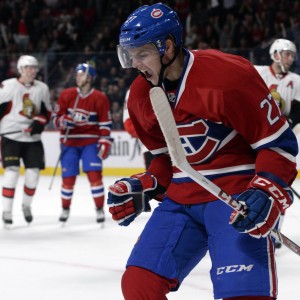 Here's an interesting fact: Few if any of Galchenyuk's detractors were complaining about his defensive awareness when he scored 23 points in his first 24 games last season. Then he got injured and ultimately missed 21 total games.
Another interesting fact: Few were bemoaning David Desharnais' defensive shortcomings, which were far more pronounced, the years he centered Pacioretty instead. Granted, Desharnais was far from immune to criticism, but most he received had to do with his lack of production.
It's obviously a double standard, because the only way to justify the phenomenon would be to argue the Canadiens were resigned to Desharnais' sub-par level of play as they brought Galchenyuk along slowly. Desharnais was a placeholder, but is no longer in the fold, so what's the excuse now? All of a sudden, the player they drafted third overall as a center can't play the position he successfully played over the first two months of last season?
There's no denying that Galchenyuk struggled upon his return. But, until there's more evidence to suggest it was anything more than rust and him having to find his game again, maybe it would be best to give him the benefit of the doubt.
Many have been clamoring to see Drouin play with Galchenyuk, but that only realistically happens with the latter playing in the middle, with Galchenyuk only playing the left side as well. That's where Pacioretty lines up on the top line. Ergo, a line of Pacioretty, Galchenyuk and Drouin would have Galchenyuk taking its face-offs by sheer default.
That may scare traditionalists as Galchenyuk is only 45.3% on face-offs in his career and that's pretty bad (Drouin is 44.6% for his career for the record). Ideally, you'd have a center win more of those, but the total goals against that result from lost face-offs are more than washed out by the offense an elite center is able to produce. That's been proven.
So, is Galchenyuk an elite center? We'll only know if he gets the chance to play there. He may make mistakes, but the biggest one of all would be to enter this coming season with a hole in the line-up that doesn't need to be there. The solution to one of the Habs' biggest problems could be right in front of their noses.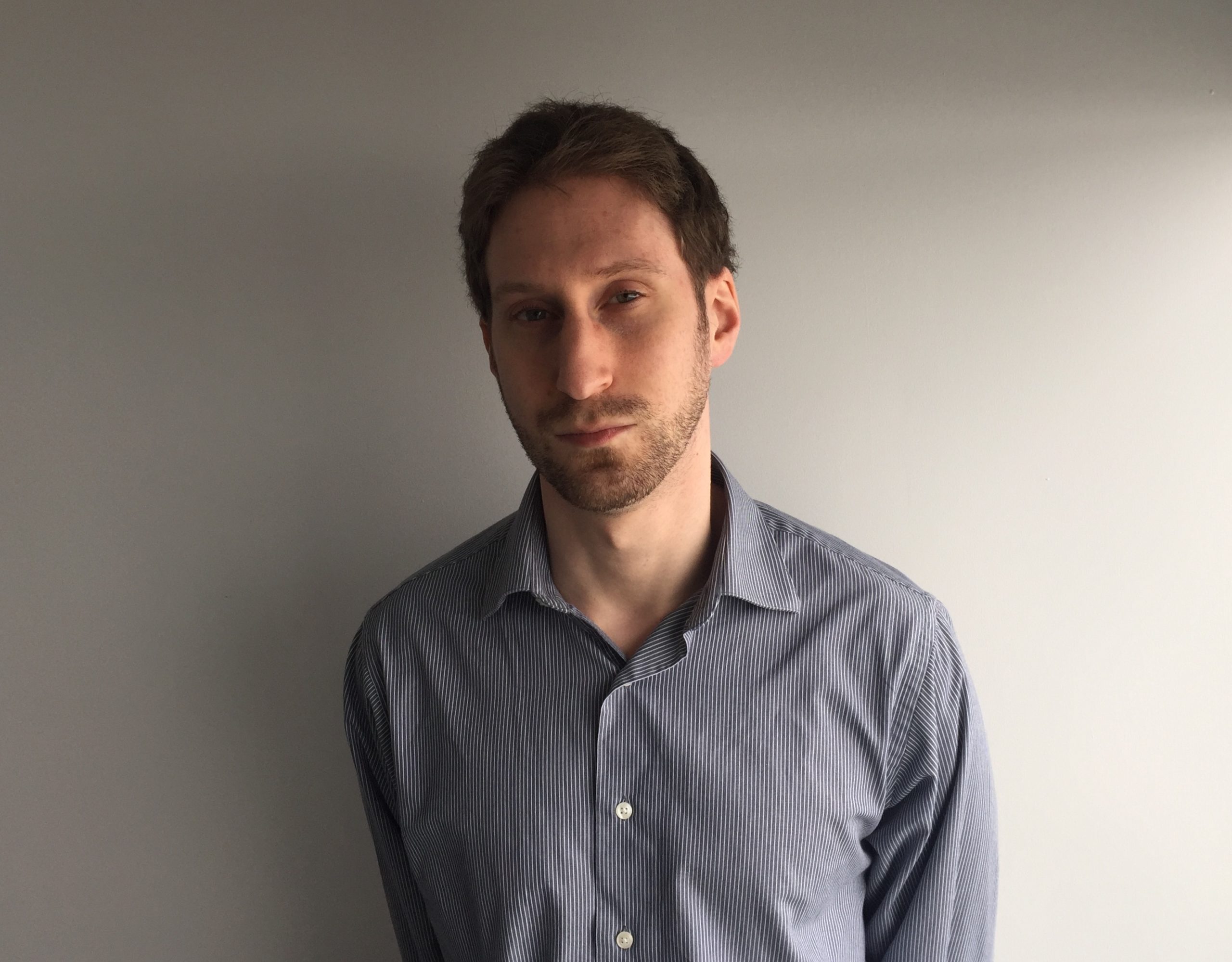 After 10 years of writing hockey, Ryan decided it was as good a time as any to actually join The Hockey Writers for the 2014-15 season. Having appeared as a guest on such programs as CBC Radio One's Daybreak, Ryan has written for such publications as the Montreal Gazette and Bleacher Report and worked for the NHL itself and his hometown Montreal Canadiens. He currently writes about all things Habs for THW, with it being a career highlight for him to cover the 2021 Stanley Cup Final as a credentialed member of the press.