Ever since Jake Gardiner's rookie season, fans have worried about his defensive play, always thinking he would turn the puck over. Defensemen develop at different speeds and some need a longer learning process. Gardiner is one of those defensemen, who at 27-years-old is just entering his prime.
Skating has always been easy for Gardiner, evident from his rookie season but he had a tendency, early in his career, to be caught out of position. Then came the arrival of head coach Mike Babcock, and he seems to have found a way of making Gardiner as effective as possible.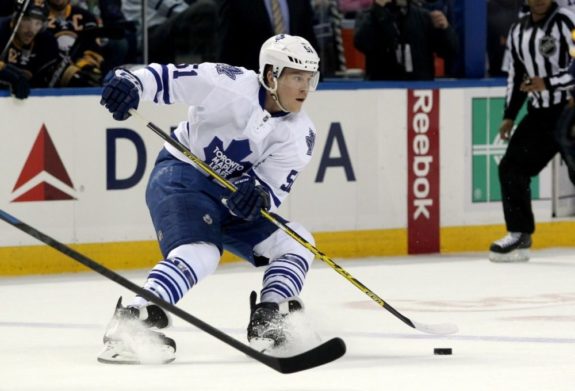 It wasn't until recently that fans started to appreciate the details of Gardiner's game, such as stopping zone entries and keeping possession in the offensive end. He uses his elite skating to close gaps and hold the line and has the offensive skill set to be a weapon in the other team's end. Some even say he was the Leafs' most underrated player last season.
Jake Gardiner By the Numbers
Last season, Gardiner established new career highs in points and plus-minus. He scored 9 goals while adding 34 assists for a whopping 43 points, a team high among defensemen. His plus-minus was also a team best at plus-24.
These statistics are impressive and finally, have people taking notice of his abilities. Recently, he was recognized as a top-25 fantasy defenseman for the 2017-18 season, no other Maple Leaf made the top 50. At a cap hit of $4.05 million for the next two seasons, the Leafs are getting value out of Gardiner.
When was the last time the Leafs had a 40-point defenseman? You have to go back to the 2011-12 season when Dion Phaneuf had 44 points. A full four hockey seasons have passed since the team has received noteworthy production from their blue line. If you ask me, that's too long, as offensive contributions from the defense is an important part of building an elite NHL team. Puck moving defensemen are needed to keep possession alive in the offensive zone and they can bolster the power play.
NHL Playoffs
In last season's first round series against the Washington Capitals, Gardiner played a ridiculous amount of minutes. He managed to score a goal and added two assists in 6 games, but his ice time stands out more than his points.
Gardiner had an average of 28:38 minutes of ice time during the Caps series. The amount of overtime games was influential, but it shows the Leafs rely on Gardiner quite heavily. By comparison, Morgan Rielly averaged 26:53 and Nikita Zaitsev averaged 21:45.
However, if you look at his career statistics, Gardiner has 8 points in 12 playoff games, good for a 0.75 PPG pace. Although it's small sample size, this suggests that he is more of a "clutch" performer than we give him credit for.
Is Gardiner Toronto's Best Defenseman?
This is a difficult question to answer. Defensively, Gardiner does not receive the most difficult match ups. However, when it comes to restricting zone entry and keeping play active in the offensive end, Gardiner is the best option the Leafs have. He is also the best offensive defenseman on the roster.
As of right now, Gardiner is the Leafs' best defenseman statistically but he is at a different stage in his career compared to the other Leafs defensemen. Zaitsev is approaching his second season in North America and Rielly is only 23 years old.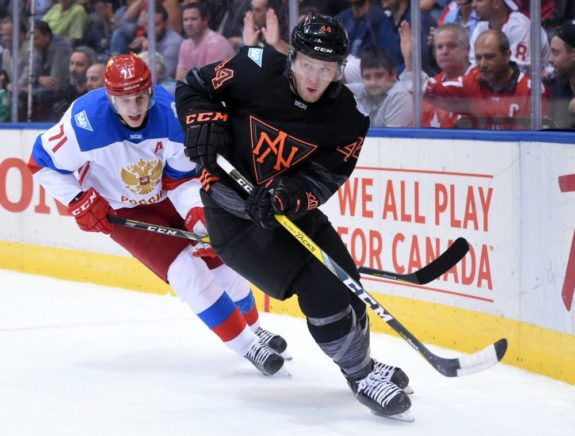 Both of these players will improve as they gain experience and they're both locked up long-term, meaning the team thinks they're worth betting on.
As a 27-year-old NHL veteran, Gardiner is in the prime of his career. He has flourished under Babcock, and maybe he'll take another step forward next season as their top-pairing guy, as he did in playoffs when it mattered the most. Perhaps while playing with Zaitsev his offensive numbers will also take a step forward because Zaitsev had 36 points last season. Time will tell, but Gardiner is deserving of praise after the best season of his career.