It's starting to look a lot like hockey season! Rookie camps are on the horizon in the National Hockey League and the likes of Nico Hischier and Nolan Patrick are poised to make their respective team for this coming season. But what about the NHL's newest franchise? An excellent article by The Hockey Writers' Brian Wiebe outlines why Cody Glass should make the Vegas Golden Knights on opening night, but I see it differently.
The Golden Knights inaugural season is not going to blow anyone away. They certainly have the coaching, skill, and goaltending to be competitive for a good portion of the season, but will most likely be sellers at the trade deadline; couple that with the off-ice circus that is Las Vegas, it's a recipe for failed development. The time is not now to bring teenagers in and have them exposed to this kind of environment.
This is not to say some players selected by Vegas, especially Glass, are not skilled enough or strong enough to play in the NHL. Glass will be one of the best players to come out of the 2017 NHL Entry Draft. Other first round picks Nick Suzuki and Erik Brännström are also obvious players to expect big things from. It's just not time.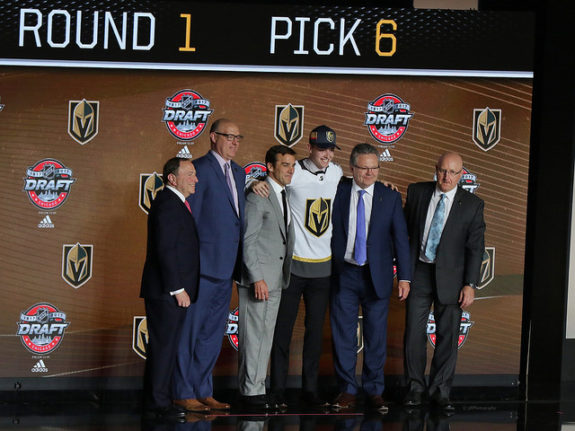 Quick note: This will only focus on the first-round players (Glass, Suzuki, Brännström) because I do not believe any other Vegas draftee from this year has a chance. I think if anyone gets a look, it's those three players.
Surprisingly Deep Expansion Roster
For an expansion team, the Golden Knights actually boast a fairly deep roster. Their strength does not lie with superstars up front like the Pittsburgh Penguins, or a top-end defensive core like the Nashville Predators. What Vegas has is an island of misfit second and third line forwards, some very good defencemen in their mid-to-low 20's, and a top-end goaltender in Marc-Andre Fleury. There is simply no space for the young players to play.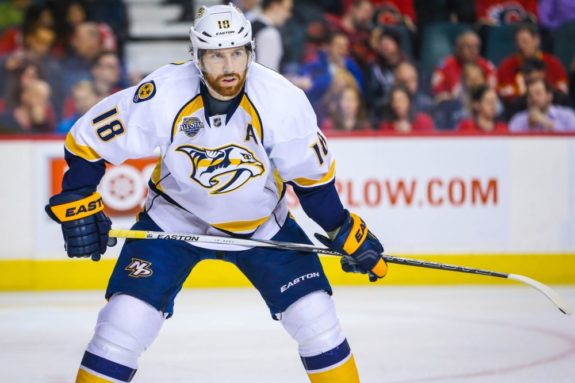 Some may argue to scratch older, slower players to make room for the kids, but why bother? That mentality will bring with it the same fortune as the pre-Connor McDavid Edmonton Oilers. Another example is with last year's Columbus Blue Jackets. Oliver Bjorkstrand was only called up when there was an injury to a top-six forward because they project him to be a top-six scorer, not a checker. The same mindset should apply to guys like Glass and Suzuki, why play them in the bottom-six when they are drafted as potential top-six offensive players? Not only will it force these players to play a game completely different to what they're used to, but it will not allow them to consistently dominate the junior level and grow as players.
McPhee Must Be Patient Long-Term
George McPhee is a very smart man. He understands the way to building a perennial contender is through the draft. The best way to optimize a player's potential is putting them in a position to succeed, with players who have been around the league to guide them on the ice and be patient. Look no further than the quarter-century dominance of the Detroit Red Wings for a perfect example of how patience can build a contending team for years.
Of course, every draft has exceptions. Guys like McDavid, Auston Matthews, and Jack Eichel are recent examples of generational talents that allow for an easy transition to the NHL level with little to no help. As good as Glass is, he's no McDavid. If Glass were to play in the NHL this year, he would likely slot behind Vadim Shipachev, Cody Eakin, Erik Haula, and William Karlsson on the depth chart, making him the number five centre.
First, who would he replace? Shipachev is the one wild card but the rest are all very serviceable NHL players. Second, who would be his wingers? Guys like James Neal, David Perron, and Reilly Smith should all be in the top-six and if a guy like Glass or Suzuki were to make the team, they will not play on the top-six. As for Brännström, defencemen always take longer to develop. Let him play top minutes in Sweden, he's simply not ready.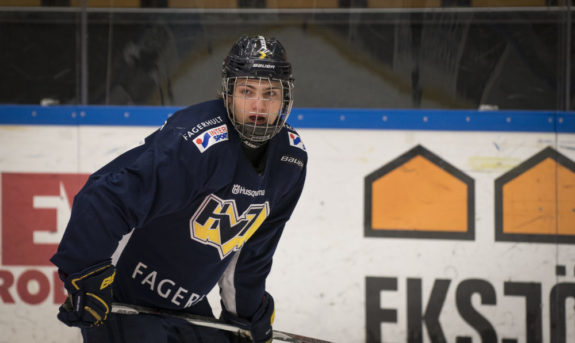 If Rookies Impress Gallant?
Let's say a few players really impress at rookie camp and in pre-season. It's absolutely possible Glass or Nick Suzuki "WOWS" the coaching staff and leaves an impression on the team. The reason for not keeping the player on the team at that point frankly has nothing to do with their ability on the ice, but it has everything to do with what's happening off the ice.
The worst thing an expansion team can do in any sport is not be competitive. Why? Because who would stay invested in a new team if they aren't at least showing signs of being competitive. If an organization like the Chicago Blackhawks drafts a forward and everything goes right for him and he makes the team playing with Jonathan Toews or Patrick Kane, they can do that because they are a team that has won three Stanley Cups in under a decade. Vegas is not an established franchise yet, they need to sell tickets with players people know. They need to stay competitive with 100-percent NHL-ready players, not be semi-competitive with players who can put up points in junior but have not developed their all-around game. At the end of the day, the NHL is a business and you can't sell tickets with names the casual fan won't know.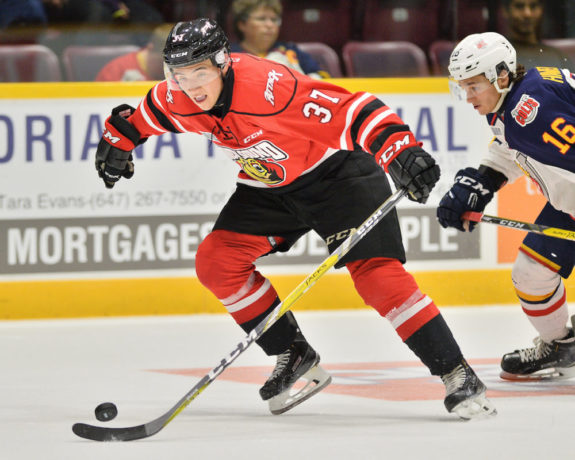 Vegas will be one of the biggest and most interesting stories through the 2017-18 NHL season. Nobody knows for sure what's going to happen with the on-ice or off-ice product. They certainly have pieces to make it interesting for a while, but if they want long-term success they need to stay patient and treat this year exactly for what it is: Year One. Nobody Vegas took in this year's NHL Entry Draft is a ground-breaking NHL talent from the get-go, so why push them? Stay the course, Vegas. Sell at the deadline, stockpile picks, draft well, and be patient. After all, good things come to those who wait.