Now that the dust has settled on the expansion draft, entry draft, and free agency for the Vegas Golden Knights, one of the biggest questions is who will score goals for the team in its inaugural season? Golden Knights general manager George McPhee selected some solid players during the expansion draft, but none of them are considered elite scorers.
Enter Cody Glass. The 18-year-old from Winnipeg posted a massive point increase at the right time, going from 27 points in his rookie year with the Portland Winterhawks to 94 points during his draft eligible year. He projects to be an offensive catalyst with the ability to excite a crowd with his play. It's that excitement that attracted the Golden Knights to select Glass sixth overall in the 2017 Entry Draft.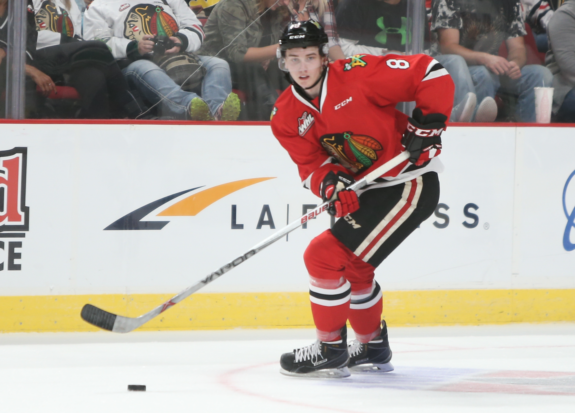 Glass was the player the Golden Knights set their sights on heading into the draft, and they were even willing to trade up for the right to select him. This isn't to suggest that Glass will have a major impact in the NHL as a rookie on an expansion team. There are plenty of examples of top draft picks who didn't perform to expectations – expansion team or not.
First-overall pick Gilbert Perreault had an immediate impact on the Buffalo Sabres during their inaugural season in 1970-71, scoring 72 points en route to winning rookie of the year. On the flip side, Greg Joly went first overall in 1974 and notched only eight points for the Washington Capitals in 1974-75, a team with an 8-67-5 record.
So the expectations for Glass do need to be tempered a bit. However, all signs suggest he is the elite, two-way center the Golden Knights need to go head-to-head with Jonathan Toews, Ryan Getzlaf, Anze Kopitar and Connor McDavid in the Western Conference.
Roster Room
If there is one spot on the roster where Glass will have room to crack the lineup, it's at center. Pierre-Édouard Bellemare, Erik Haula, Tomas Nosek and Alex Tuch can all line up in the middle, but none of them is a natural, offensive center who will anchor a scoring line or first power play unit.
The other pure centers on the Golden Knights' roster are Vadim Shipachyov, Oscar Lindberg, William Karlsson and Cody Eakin. Of the four, only Eakin has posted more than 40 points at the NHL level. Through four full seasons as a regular with the Dallas Stars, he has averaged just over 30 points per season.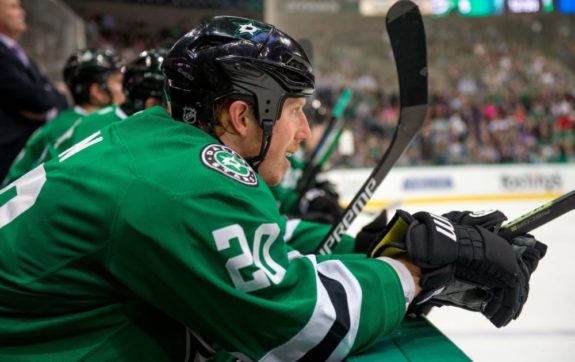 Karlsson is a speedy and skilled player but has yet to tap into his offensive potential with 50 points in 183 career games with the Anaheim Ducks and Columbus Blue Jackets. Lindberg is a solid two-way player and not a natural scorer. Shipachyov is a wild card in the mix and could be the team's top center in 2017-18, although his overall game does need some work.
Dominance in Junior
Glass' point totals skyrocketed from 2015-16 to 2016-17. He turned 18 this past April, so to put up 32 goals and 62 assists for 94 points as a 17-year-old is no easy feat. Those totals led all U18 WHL scorers, eight points ahead of Swift Current Broncos forward Aleksi Heponiemi.
He was selected as a first-team All-Star in the WHL's Western Conference and finished with 30 multi-point games, including five point outings in November and January. Glass added nine points in 11 WHL playoff games.
Expected to Sell the Game
As an expansion team in a non-traditional hockey market, and Las Vegas' first professional sports team, it would be great to see the Golden Knights' first-ever draft pick make the team out of training camp, and be a boon for ticket and merchandise sales. There is pressure on Glass, fair or not, to help educate the fan base in Vegas and get them excited about NHL hockey.
Growing up in Winnipeg and playing junior hockey in Portland, that pressure is unlike any that Glass has felt before. It's a lot to ask of an 18-year-old, but players go into the draft with eyes wide open and most would relish the opportunity to be part of building a franchise from the ground up.
Glass is eligible to play nine NHL games before burning the first year of his contract, so it's a good bet to see him on the Golden Knights' opening night roster on Oct. 9 against the Dallas Stars.