The New Jersey Devils announced three signings on Tuesday. Forward Joseph Blandisi, defenseman Mirco Mueller, and goaltender Scott Wedgewood are the recipients of new contracts. That leaves Damon Severson and Stefan Noesen as the only NHL regulars without new deals. Considering no Devils opted for salary arbitration, you can expect the announcement of their new deals coming soon as well.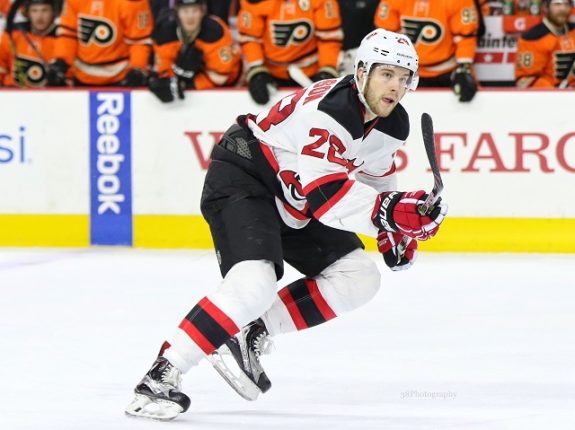 Severson and Noesen are locks to make the roster for the start of the 2017-18 season but what about the three who just signed? Their contracts say a lot about how management views where their game is at and where they should start in October. So let's break down these deals and what they mean moving forward.
Wedgewood in a Crowded Room
Wedgewood was signed to a one-year, two-way deal worth $650,000. A common misconception in the hockey world is the difference between one and two-way contracts. Many believe that this refers to whether a player can be sent down to the AHL or called up to the NHL without going through waivers. Technically, that is not 100% accurate. The type of contract refers to how players are paid but are usually reflective of where the organization thinks that player will play most.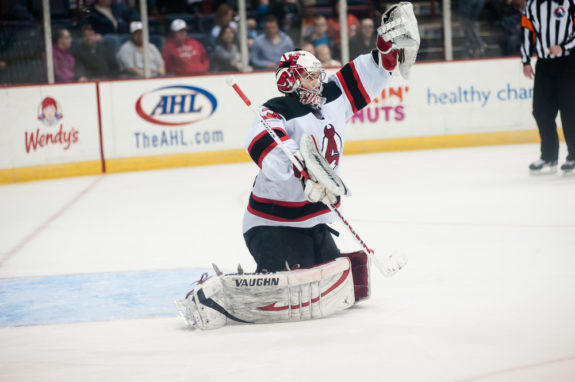 A one-year deal does not look great for a soon to be 25-year-old goalie in the AHL. It is obvious why a promising prospect like Wedgewood would be signed to such a short term, organizational depth. The Devils are overflowing with goalies. Cory Schneider is not giving up the starting position anytime soon and Keith Kinkaid signing for two more years means he will be the perennial back-up.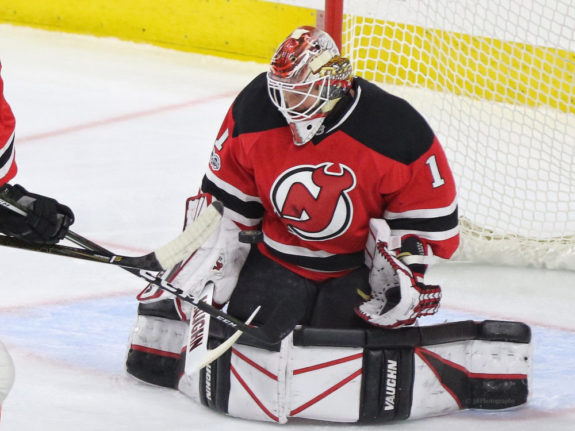 Behind those two NHLers is Mackenzie Blackwood, the Devils' second round pick in 2015. Add prospects Evan Cormier, a fourth round pick in 2016, and Ken Appleby, an undrafted free agent signing, to the mix and that makes up one crowded position.
Wedgewood is a solid goalie who has gotten better over time but I do not see him cracking the NHL this season. Barring a slew of injuries in the crease I think he will spend his whole season with the Binghamton Devils. After that, who knows what will happen with him. Expect Schneider, Kinkaid and potentially Blackwood in net for the Devils next season.
Blandisi Will Have to Compete
Blandisi was signed to a two-year, two-way contract worth $1.36 million. As mentioned earlier, the status of the contract does not necessarily mean that a player will be sent down or called up frequently but it does appear that way in this case. Blandisi has gone back and forth between the Devils and their AHL team for two straight seasons and looks primed to make it three straight.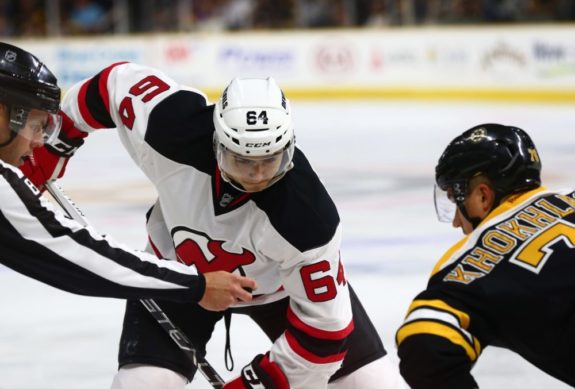 In his 68 games in the NHL, he recorded eight goals and 18 assists for 26 points. Those numbers don't jump off the page but they do represent solid production for a potential fourth-liner. I put Blandisi against Mike McLeod and Blake Speers for the final roster spot in my line predictions for the Devils and still believe that will be the case.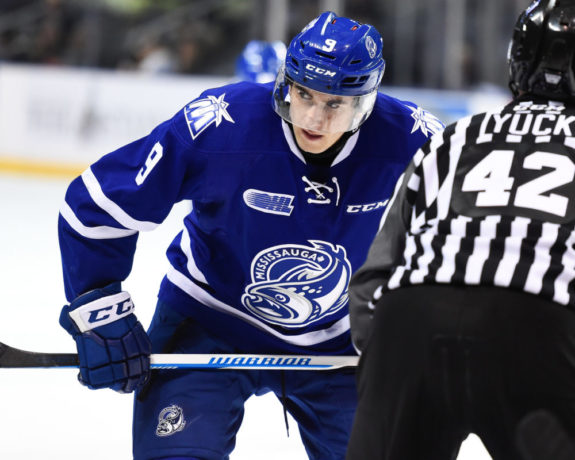 The fact that Blandisi signed a two-way contract shows the Devils are unsure about his impact. They will let him, McLeod and Speers compete for that last roster spot throughout camp. Whoever wins the battle will have to produce with consistency, or someone else will take their place.
That is the great thing about depth. Having a nice cache of players who can fill in without a drop off in play is invaluable, especially come playoff time. It will be interesting to see who wins that roster spot but Blandisi will be in the mix for it throughout the season.
Mueller Will Be Given Golden Opportunity
Mueller was the only player who signed a one-way contract. The newly acquired defenseman signed a two-year deal worth $1.7 million. This suggests Mueller will be given a starting spot to see if he can handle full-time NHL duty. The Swiss-born defender has been underwhelming in his career but now the Devils are giving him a real chance.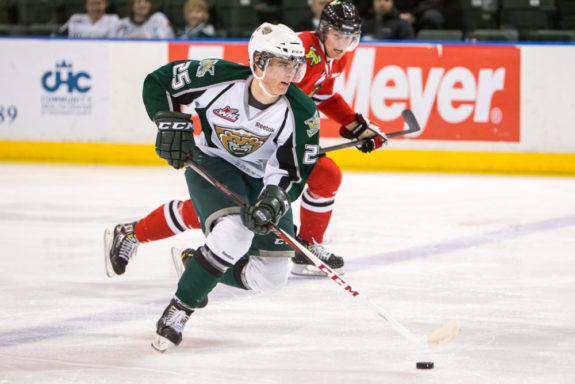 The contract he signed is essentially a 'prove it' deal. The team wants to know what they traded for and have given him two years to show what he's capable of. For Mueller, this is the best opportunity he has received in his young career. There was little of that on the San Jose Sharks' deep blue line.
Mueller will join Steven Santini and Michael Kapla as the three 22-year-old hopefuls trying to make the team. Those three defensemen have combined for 98 games played in the NHL. A full season will help better identify what they can bring to the table.  There is pressure on all three but given that Mueller is a former first-round pick and has played the most NHL games, likely means he bears the most pressure to be successful. Hopefully, he can be and give the Devils' blue line a difference-maker.
Final Thoughts
All three deals were a little different. Unfortunately, one was a year-long sentence to the AHL. Another, will give a talented forward a chance to make the team and prove he belongs. The third, gives an opportunity to a defenseman who may turn out to be a steal. There are two more players to keep an eye on but so far Ray Shero has again made some great moves.
I am a graduating senior at Marist College where I majored in sports communication. I played hockey for 13 years and have been an avid fan all of my life. I am honored and excited to write for the hockey writers!