Finally, the Vegas Golden Knights have a semblance of an NHL roster. Knights owner Bill Foley and team GM George McPhee unveiled their expansion draft selections to the world at the NHL Awards Ceremony inside the T-Mobile Arena last Wednesday evening.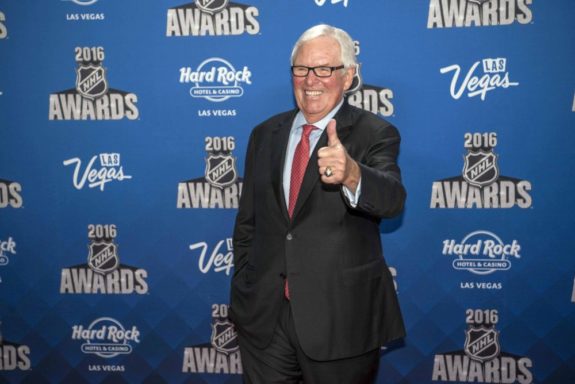 This expansion brought a rarity in professional sports as only one team was brought into the fold. Usually, two franchises are paired together when a league decides to expand, and the available talent to choose from Isn't worthy of the time spent to scout them. The group then typically includes has-beens, never-weres or "who are they?"-type players.
Not this time around, as the NHL expansion draft protected list format forced existing teams to make good hockey players available for the Knights to select. The league is trying to make good on a $500 million admission fee with a chance to gain somewhat of a competitive roster.
The Golden Knights selected 14 forwards in the expansion draft and added four more in trades with teams whose players they agreed to pass over in the selection process. McPhee's main goal is gathering draft picks in trades that stockpile their minor-league system, and developing these inexperienced players at their own pace. The hope is to form a core group that contends for a Stanley Cup in five years.
The current roster has an array of surplus at the forward position; a couple will be traded at some point this summer. Others offer an intriguing dimension on the ice that is a necessary building block for an expansion franchise.
Jonathan Marchessault
The Florida Panthers took a major risk in exposing the team's leading scorer, Jonathan Marchessault, in the expansion draft. The Knights couldn't afford to pass up the opportunity to select a proven goal-scorer like Marchessault, who netted 30 goals last season. Plus, his contract ($750,000) is very cap-friendly, which allows the Knights to chase unrestricted free agents come July 1.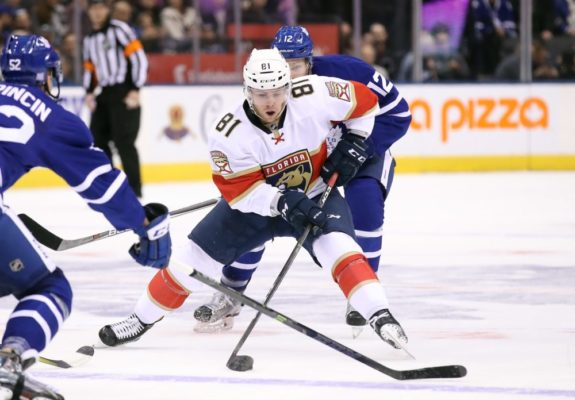 James Neal
The Knights wasted little time in selecting another proven point producer in James Neal from the Nashville Predators. Neal is a former 40-goal scorer who netted 23 last year. Neal will add leadership, experience and even a few game-winning goals in the process. His time in Vegas might be limited to a half a season as you have to expect contenders will be vying for Neal's services at some point before next spring's trade deadline. Neal may not have the same talent level like his days with the Pittsburgh Penguins, but he can gain the Golden Knights some value despite being only a rental option before becoming an unrestricted free agent next summer.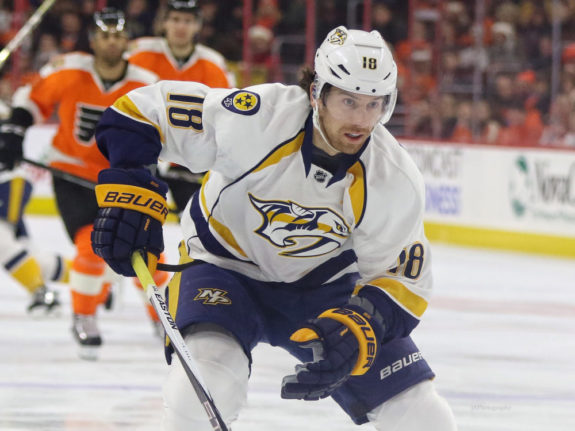 David Perron
David Perron is another veteran who knows how to put the puck in the net. The St. Louis Blues made him available because Perron is heading into the last year of his contract and doesn't fit into their long-term plans for the future. He has good instincts with the puck and often makes the right decision for a quality scoring opportunity in the offensive zone. Once again, he is another player who could become a trade rental option for a contending team looking for additional scoring.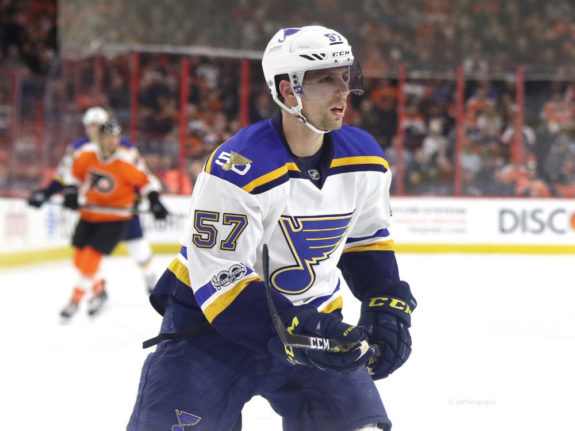 Oscar Lindberg
Oscar Lindberg is a hard-working center who could become a star in Vegas if he continues to elevate his game on the ice each night. Lindberg was the most versatile player on the New York Rangers' roster last year; often excelling as both a center and winger depending on the matchup that night. His defensive prowess pitted him against the opposition's top line on a regular basis, but don't fall asleep on Lindberg's offensive skills. His speed and stick handling ability makes him very dangerous around the net.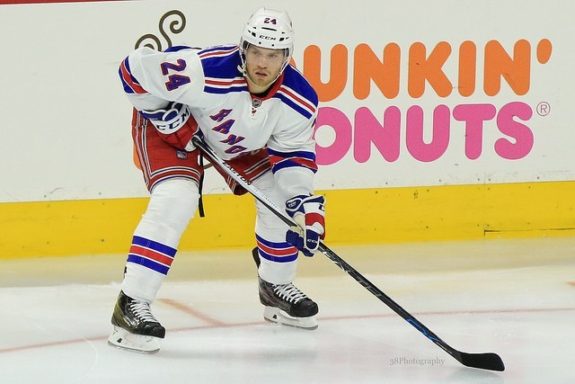 Reilly Smith
The Golden Knights acquired Reilly Smith in a trade with the Florida Panthers that required them to pass on talented defenseman Jason Demers in the expansion draft. Smith struggled all last season, as his production fell to a career-low 37 points, which is a shocking drop-off for a two-time 20-goal scorer. The Knights hope a reunion with his former coach, Gerard Gallant, will hit the reset button on his career. The Panthers gladly included Smith in the deal to get rid of his five -year, $25 million extension that kicks in after next season.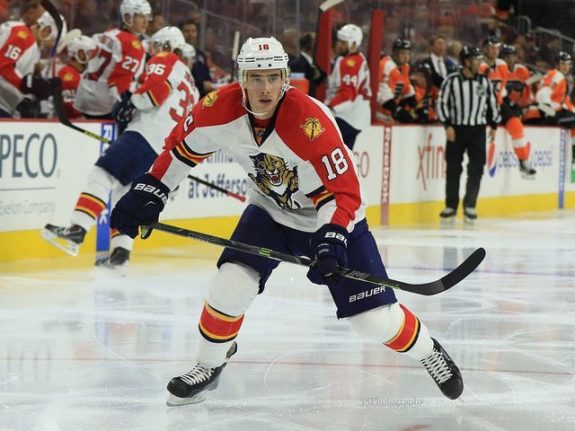 Cody Eakin
Cody Eakin is a solid two-way forward who is coming off a very disappointing 2016-17 campaign where he had only 12 points in 60 games with the Dallas Stars. At 26 years old, Eakin can easily rebound and become that sound defender with some goal-scoring skills once again. If Eakin can find that consistency in his game, then he can easily become a top-nine forward in the Knights' lineup.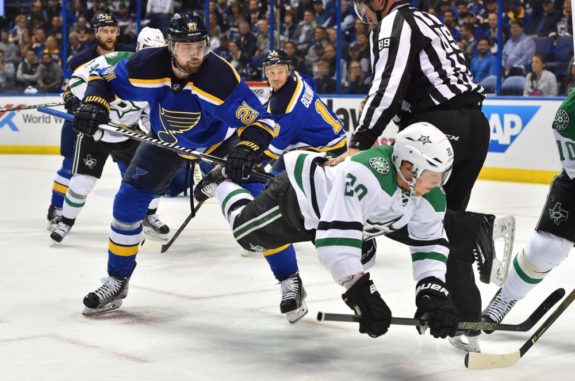 William Karlsson
In a prearranged deal with the Columbus Blue Jackets, the Golden Knights received David Clarkson and a 2017 first-round pick in exchange for them not selecting any of the team's core players that were unprotected in the expansion draft. Instead, Vegas selected William Karlsson, who has the potential to become a top-six forward if given the ice time to develop his overall game. Karlsson isn't a consistent point producer, but his defensive skills are superb and should put him on the Knights' top penalty-killing unit.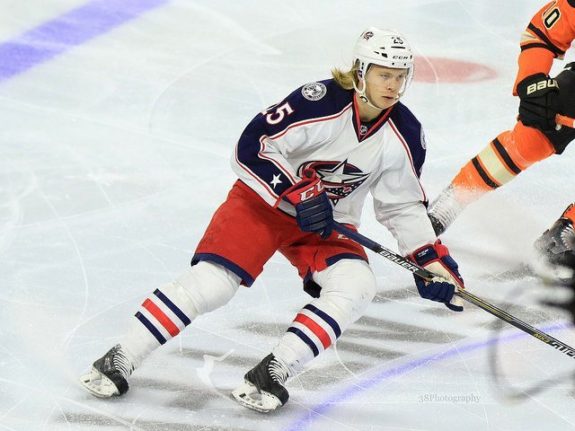 William Carrier
The never-ending development of William Carrier has moved to the desert after brief stops in Buffalo and St. Louis. The Golden Knights are willing to take a chance on the promising 22-year-old forward because Carrier is a speedy skater who rarely quits on a play and isn't afraid to use his body to gain control of the puck. Carrier has shown brief glimpses of brilliance when playing alongside Ryan O'Reilly and Kyle Okposo on the Buffalo Sabres' top line last season before a knee injury caused him to miss a month of action. The Knights are rolling the dice on a prospect who could turn into something special.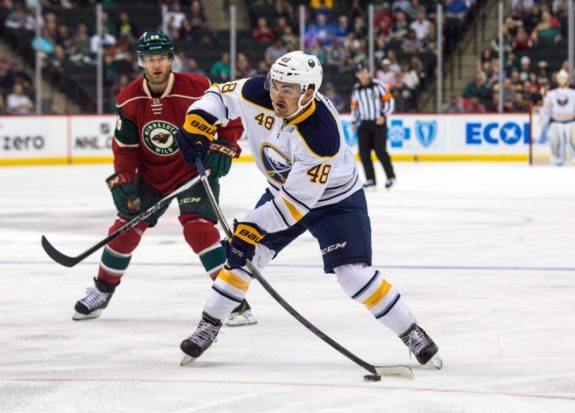 The Prospects
The Golden Knights added promising forward prospects in the expansion draft and subsequent trades that were announced on Wednesday night. McPhee wanted to acquire players that could become part of the mix and make a solid contribution each night.
Nikita Gusev was acquired in a trade with the Tampa Bay Lightning, and he currently plays in the KHL. The odds are small that Gusev would come over to play in the NHL this fall, but his talents make him a logical candidate for a top-six forward position.
The Minnesota Wild lost two players in the expansion draft. One was Alex Tuch who is a big, physical forward that made an immediate impact in the Wild lineup after his debut last season. Tuch was acquired in a pre-expansion draft trade, and the Knights' actual selection was versatile winger Erik Haula. They signed him to a three-year, $8.2 million deal. Expect Haula to be the grit of the frontline.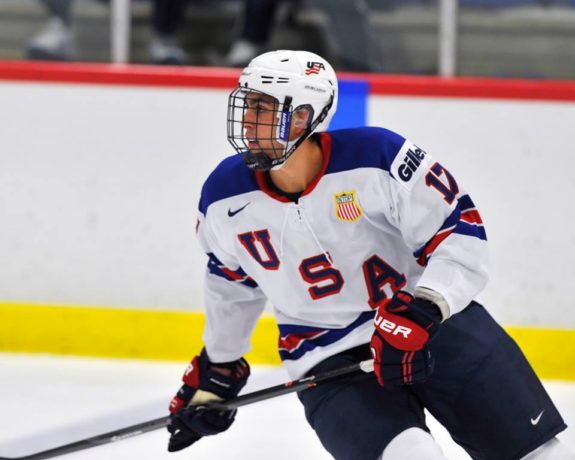 Teemu Pulkkinen is an under-the-radar selection by McPhee, as he wasn't a regular contributor in the Arizona Coyotes' lineup last year. Tomas Nosek is a promising NHL prospect who had an outstanding season with the Grand Rapids Griffins. Brendan Leipsic is another big forward candidate who played well all year with the Toronto Marlboros. Pierre-Edouard Bellemare is a quality defensive forward who can excel on the penalty kill. All of these players offer forward depth, which is important for an expansion team that could have roster upheaval all throughout its inaugural season.
The Non-Factors
The acquisitions of the Blue Jackets' Clarkson and the New York Islanders' Mikhail Grabovski in pre-arranged expansion draft deals were strictly to give those teams salary cap relief to make deals this offseason. Obviously, the Knights have the cap space to absorb the contracts. Neither player is expected to ever be cleared from his injury and compete in the NHL again.