Take away the 10-5-1 record the Montreal Canadiens have posted under head coach Claude Julien and what do you have? A regime with many of the same issues fans suffered through during the Michel Therrien era as it turns out.
Not-so-Sweet 16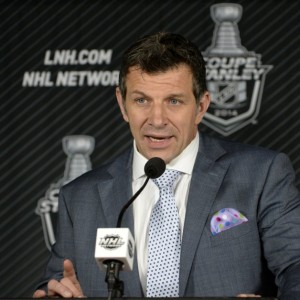 Sixteen games into Julien's tenure and there's a great deal of the same line blending that drove fans crazy when Therrien was at the helm. Defensemen are rotating in and out of the lineup so often, one would think Julien's mistaking them for wheels on his car, going back and forth with the shifts in weather. Make up your mind.
Granted, part of the issue stems from the surplus of defensemen general manager Marc Bergevin gave him, with eight total on the roster, six of which being left-handed shots. Julien needs to do something to spread out the ice time as equitably as possible.
However, Nikita Nesterov is injured, meaning, in spite of the just-seven at Julien's disposal right now, only four are regularly getting into the lineup game in, game out. In terms of stability, the back-end just, well, isn't.
Of Mice and Emelin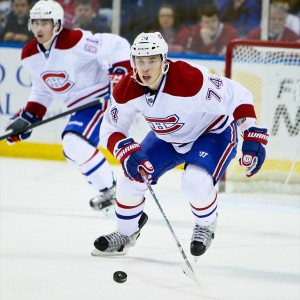 In spite of producing at the same rate as Jeff Petry, Nathan Beaulieu is not on that list. He has only played in three of the last five games and is being treated much the same way you would an American Hockey Leaguer… or Alexei Emelin.
Beaulieu makes mistakes. There's no doubt. And no one is suggesting to wear kid gloves with a 24-year-old defenseman. He should nonetheless be handled with care considering his pedigree as a first-round pick and the potential he shows every other game.
Emelin is a different animal. He's already reached his limit. What you see is what you get with him: a 31-year-old defenseman that hits like a freight train first and thinks second. And you kind of get the impression he's not quite done hitting.
Players like Emelin hold value to any team, but Beaulieu is simply worth more, and it's not even close. So, continually compromising his development when, as recently as last year playing with P.K. Subban, he showed promised as a potential top-pairing defenseman is about as nonsensical as the idea to play Emelin as one.
Yes, that was a thing. Like Crystal Pepsi, it was ahead of its time… or an overrated product no one needed and everyone could see through. You be the judge. Thankfully, Julien had the good sense to bring an end to that, marking the end of the similarities between him and Therrien.
Carey Price Check
You could make an argument that the team's record under Julien has been inflated thanks to the play of Carey Price. You might not be wrong about that, either.  In the 13 games he's played for Julien, Price is rocking a .939 save percentage. That's well above the .922 he's posted on the year as a whole, meaning under Therrien it had approaching league-average levels—not where you would expect Price to be.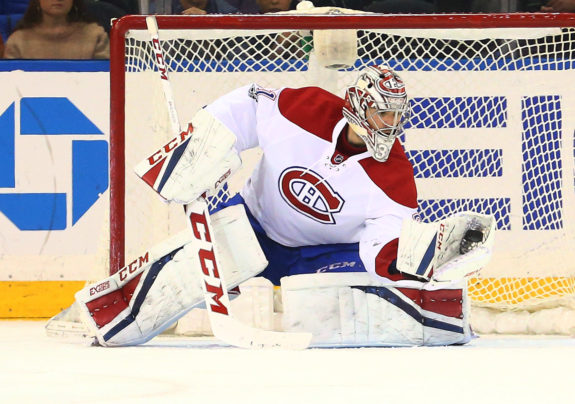 So, was Price just coincidentally slumping hard just prior to the point at which Therrien got the axe? The theory that Price only played badly to get Therrien fired is intriguing, but the reality is, according to stats compiled by the Hockey News, the goalie is facing less rubber on a regular basis, to the tune of two fewer mid-range shots per game.
It may not sound like a lot, but two shots against in general is what separates the 12th-best team in the league (30.1 shots against per game) from the 26th-best (32.2). The Canadiens have just slid into the top 10 (29.8).
It's undeniable, though. The Habs' offense is struggling, with just 34 goals in the 16 games Julien has coached. It's hard not to look at the reasons why he was fired from the Boston Bruins (low shooting percentage) and draw parallels. If you want to add to the fire you can even argue the Bruins are 12-7 under interim-coach Bruce Cassidy (.632), which is far superior than the 26-23-6 record (.527) Julien compiled in Boston this season.
Of course, you'd be conveniently leaving out how the Bruins are on the downswing, having lost four straight games, and are outside the playoff picture entering action Saturday night. Maybe, just maybe, you have to lend credence to the notion the coaching change only served to give the team a short-term bump in the standings and they're just not good enough.
Fate vs. Destiny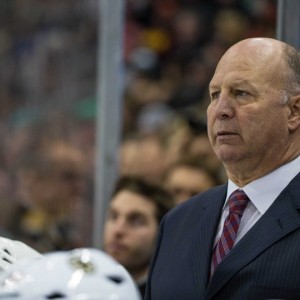 The question then becomes: Will the Canadiens suffer the same sad fate? Possibly, but we are talking about Cassidy on one hand and Julien on the other. One coach has won a Stanley Cup and once upon a time turned the Bruins into a perennial contender. The other is Cassidy.
While Montreal has lost two straight to sub-par opponents, their destiny is still in their hands. They can still realistically win the Atlantic Division and make some noise in the playoffs. Sure, they can also fall out of first place, but that was likely going to happen under Therrien anyway. At least now, the Habs are actually playing better defensively. That's what playing to your strengths means. That's what acquiring Shea Weber was meant to do, better insulate Price… not have him stand on his head every game.
So, in the end, while Julien might be mistreating Beaulieu, the short-term end game might justify the means. Julien is far from perfect, but you have to take the bad with the good. Maybe Therrien feels vindicated to a certain degree watching the game-to-game lineup changes from afar, with little to no end to the team's offensive struggles in sight. Whatever Julien does, nothing seems to work… other than the fact the team is 10-5-1 under him. The Habs had been 18-18-7 under Therrien after starting off the season 13-1-1.
It has previously been argued that if all hiring Julien did was stop the bleeding and get the team into the playoffs, at which point anything can happen, it would have been worth it. That's how bad it had gotten. Now all fans are worrying about is potentially falling out of first place, if that even happens. For now at least, mission accomplished.