The Washington Capitals have gotten a lot of key performances en route to the 2018 Stanely Cup Final. Three players that have stood out as the best for the Caps in the postseason are Alexander Ovechkin, Evgeny Kuznetsov, and Braden Holtby.
Kuznetsov leads the playoffs with 24 total points (11 goals, 13 assists). Ovechkin is second with 22 points (12 goals, 10 assists). Holtby shut out the Lightning in Game 6 and Game 7 of the Eastern Conference Final and has 12 wins to go along with a 2.04 goals-against average (GAA).
Of course, those three players are going to have to come up big if the Capitals hope to raise Lord Stanley's cup. Aside from those obvious choices, who else will be key to a Caps victory over the Knights?
LW Jakub Vrana
Jakub Vrana's first full season in the NHL was full of ups and downs. There were some high expectations for Vrana as he began the season on the top line. He was hot right out of the gate, putting up two goals and three assists through the first six games.
However, he then went cold and found himself in head coach Barry Trotz's doghouse. In November, explained that he benched Vrana for being in, "participation mode." Vrana went through other times throughout the season in which he was benched. He was even demoted all the way down to the fourth line at times.
Overall, Vrana appeared in 73 games during the regular season and scored 13 goals with 14 assists.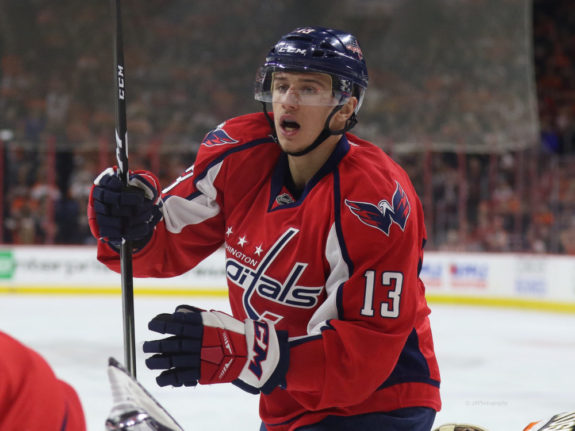 Vrana's biggest asset to the Caps is his speed, something that's always needed in the playoffs. He has shown the ability to fly down the ice and create scoring chances thanks to his skating ability.
He has appeared in 18 games this postseason, recording two goals with four assists and a plus-5 rating. Both goals came in the second round against the Penguins, and both were game-winners. He came up huge for the Caps in Game 5 versus with Penguins with a goal and two assists.
Although Vrana's only point in the series against the Lightning was an assist in Game 2, he's been an important piece for the Caps during their playoff run. His speed an energy make a big play possible anytime he's on the ice.
Look for Vrana to create key scoring chances in the Stanley Cup Final.
D John Carlson
John Carlson put up the best numbers of his nine-year career during the 2017-18 season. He set career highs in goals (15), assists (53), and points (68). His 237 shots were also a career high and showed a commitment to his being involved in the offense as a defenseman.
Carlson was one of the best players for the Caps all season, and that play has continued in the second season. He has 16 points (3 goals, 13 assists) in 19 games and has put up an impressive plus-9 rating.
The Caps will lean heavily on Carlson during the Stanley Cup Final. He's the team's leader in ice time and is the quarterback on the power play. Anytime Washington has a man advantage against the Golden Knights, it's a given that Carlson will be out there.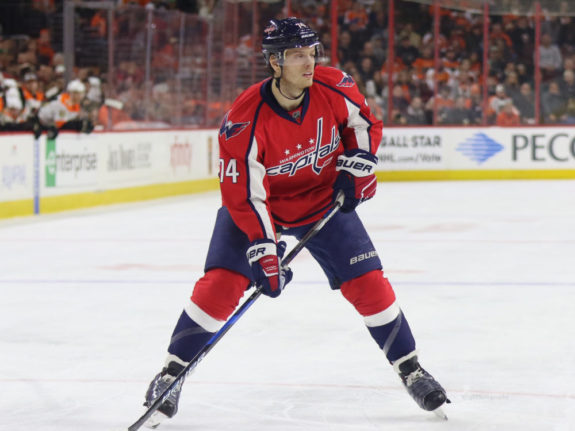 After recording 32 power-play points during the regular season, Carlson has 10 through the first three rounds of the postseason. However, he's actually in a drought on the power play, having failed to record a single point with the man advantage against the Lightning.
But, don't expect that to last long. There will be several opportunities for Carlson to put up points, both at even strength and on the power play against the Golden Knights.
Capitals fans could be watching Carlson play for the last time in a Washington jersey, as he'll have several attractive options during the upcoming offseason as a free agent. But, before Carlson's recruitment starts, he and his current team have some important business to attend to.
C Jay Beagle
It isn't too often that a fourth-line center would be a considered a key to winning a series, but Jay Beagle is a special kind of player. It's the little, sometimes unnoticed things that help teams be successful in the playoffs.
Fortunately for the Caps, that's exactly what Beagle does.
Winning face-offs and killing penalties both go a long way to leading a team to victory. Beagle is great at both. Throughout his career he has constantly been among the league leaders in face-off percentage. During the regular season he set a new career high with a face-off percentage of 58.2.
In these playoffs, Beagle is third overall with 143 wins on the draw. His 63 percent win rate is tops among players that have taken at least 60 face-offs this postseason.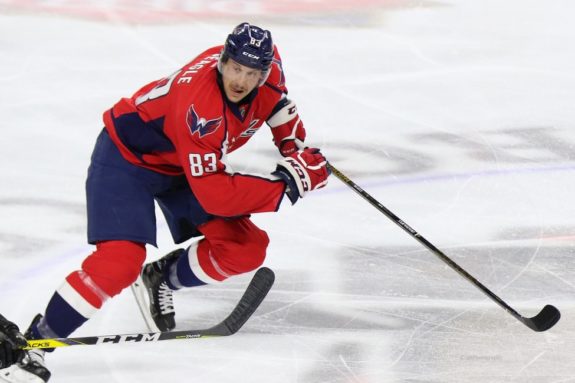 Another important component of Beagle's game is his penalty killing. He has been a mainstay for the Caps when they've been shorthanded over the past few seasons. Whenever the Caps need a big penalty kill Beagle is always called on.
Beagle has actually provided more offensively over this postseason for the Caps than normal, recording two goals and four assists. While the scoring is a great bonus, that's not where his value to Washington lies.
Washington has been very good offensively during the postseason, putting up a league-high 66 goals. If that kind of offensive production is going to keep up in the Stanley Cup Final, it's going to take a total team effort. The Caps have several ways to beat the Golden Knights and certain players will be key to that success.