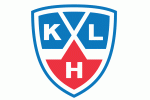 Each week, the Kontinental Hockey League (KHL) salutes their Players of the Week.  The top forward, defenseman, goaltender, and rookie are selected based on their statistics and performance, as determined by the KHL Statistics and Information Bureau.  This week, the league recognizes:
Forward of the Week
Danis Zaripov of Ak Bars Kazan
In three games, Zaripov scored five points – four goals and one assist – with a +3 rating.  The 31-year-old is in 12th season with Ak Bars Kazan, dating back to when the team was a part of the Russian Superleague.  On the season, he has seven goals and seven assists for 14 points in 19 games.
Here's an amazing performance from last week that helped earn him Player of the Week recognition.   He had a hand in all three Ak Bars goals in a 3-1 victory over Atlant:
Defenseman of the Week
Kevin Dallman of SKA St. Petersburg
The Canadian blueliner scored five points – two goals and three assists – in three games, along with a plus-minus rating of +5.  Dallman is having a great year with SKA St. Petersburg.  He currently sits second in scoring among defensemen, one point behind Renat Mamashev of Neftekhimik Nizhnekamsk.   Dallman's +16 rating is second-best among blueliners and third best in the league.   His 13.6% shooting percentage is highest among all defensemen with over 40 shots on goal.
Dallman is no stranger to success in the KHL.  He's a four-time all star and holds the record for single-season scoring by a defenseman with 57 points in 53 games.  His 213 career points are the highest among all KHL defensemen.  No other KHL blueliner has ever scored more than 50 points in a season.  Dallman's done it twice.
It's nice to see the Ontario-native making positive headlines overseas, as his last season in the KHL ended in controversy.  Dallman's wife, Stacy, posted comments critical of the Kazakhstan government on her blog.  Shortly thereafter, her visa was revoked and her husband's contract with Barys Astana terminated.  He joined SKA St. Petersburg prior to the start of the 2012-13 season.
Obviously, he's made himself at home.  Here's his three-point night – one game-winning goal and two assists – against Donbass Donetsk.
Goaltender of the Week
Andrei Mezin of Traktor Chelyabinsk
Mezin was 2-0 last week, allowing an average of 0.50 goals per game and turning away 98.5% of shots he faced.  The Belarusian netminder is in his first season with Traktor after five with Dinamo Minsk.  In four appearances on the season, he remains undefeated with a record of 3-0, holding a .961 save percentage and a stellar 1.23 goals against average.  Despite his amazing play, don't expect him to grab the number one spot just yet.   He's still riding behind Traktor starting goaltender Michael Garnett, who is 11-4 with a .932 save percentage and a 2.03 goals against average.   Certainly, strength in net is one of the main reasons Traktor sits atop the KHL's  Eastern Conference.
Rookie of the Week
Eduard Reizvikh of Avangard Omsk
The rookie goaltender posted a shutout last week, making 23 saves in the winning effort. A native of Omsk, Reizvikh sits comfortably behind starting netminder Karri Ramo.  While he won't be moving up any time soon, his strong play can certainly earn him more starts.  Here's his flawless 23-save shutout performance against Yugra (Avangard is in white):