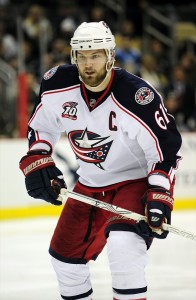 As talks between the NHL and NHLPA continue, many fans maintain a cautious hope that the lockout might still be resolved in time to salvage the 2012-2013 NHL season. If that does happen, teams such as the Rangers who made significant roster changes in the off-season will have the task ahead of figuring out where their newest members best fit into the lineup.
In New York, of course, no new acquisition is more notable than Rick Nash. For many Ranger fans, myself included, one of the most frustrating aspects of the lockout has been the resulting delay in seeing the power forward in action, especially after the lengthy chess match between Glen Sather and Columbus GM Scott Howson that was required to finally get Nash in Ranger blue. Should the dispute be resolved and the season salvaged, who will we see Nash on the ice with?
One possible combination I find extremely intriguing is the threesome of Nash, Brian Boyle, and Chris Kreider, three of the biggest players on the Rangers' roster. Nash and Kreider both contribute tremendous speed and soft hands; the unglamorous (if hardworking) Boyle may seem to some an odd choice to pair with a bona fide superstar and a rookie many view as one in training, but Boyle's size, unselfishness, and ability to get to the front of the net – as shown in the video below – could suit him quite well on such a line. On top of that, the combined experience he and Nash bring to the table would very likely be a boon to the 21-year-old Kreider who, despite his impressive play after being called up during the 2012 playoffs, has yet to play a regular-season game in the NHL. A Kreider-Nash-Boyle combination would also allow John Tortorella another shot at trying Marian Gaborik and Brad Richards as linemates, with Carl Hagelin a likely candidate to round out the trio. Either of these combinations could potentially work as a first line, although those familiar with Tortorella's style know that the fickle coach is not one to designate any player, superstar or not, an automatic first liner, and in large part doesn't subscribe to a standard four-line system anyway.
Other noteworthy acquisitions made via the free agent market are journeyman winger Taylor Pyatt, coming off a strong playoff performance for Phoenix on their run to the 2012 Western Conference Finals; veteran center (and faceoff ace) Jeff Halpern; and tough-guy-with-a-little-skill Arron Asham. The 6'4″ Pyatt might do well on a line with Derek Stepan and Ryan Callahan, adding size and strength, while Halpern centering Asham and Mike Rupp would seem to make for a ruggedly effective fourth line. (The idea of Callahan and Stepan on the third line may seem alien to some fans based on the skill levels of these two players, but ultimately, it should serve as proof of the depth on the Rangers' roster.)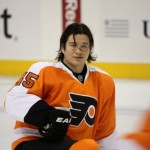 There is also the possibility that a prospect may get the call, with several in Hartford who are potentially ready for a whack at the big leagues. In many aspects, Christian Thomas would seem the likeliest choice; his biggest obstacle is his size, or lack thereof. At 5'9″, 165 pounds, there is some doubt as to his ability to be effective in the NHL, particularly on the fourth line, which is almost certainly where any youngster would start out. J.T. Miller also shows great potential, but at 19 and fresh out of juniors, he may require more development. Marek Hrivik's postseason heroics (nine points in nine playoff games) with the Connecticut Whale after being called up from the QMJHL for an amateur tryout make him, for me, perhaps the most intriguing AHL candidate for a chance at a roster spot.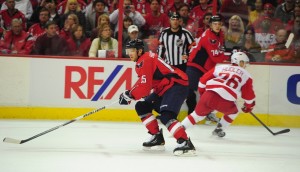 All in all, analysis of the Rangers' updated roster and speculation on potential line combinations indicate that the team's off-season acquisitions should nicely offset its corresponding losses (Brandon Dubinsky, Artem Anisimov, Brandon Prust, and Ruslan Fedotenko being the main casualties), and this, together with the depth of promising youth in Hartford, suggests that the Rangers are a team improved regardless of who ends up playing with whom. When NHL hockey finally returns, it should be an exciting time to be a Ranger fan indeed.
Amy Ernano is a lifelong New York Rangers' fan and believes that hockey is more than a game winning goal or a highlight on a sports show: behind every stat there is a story. She previously worked as a staff writer for Blue Line Station. You can follow Amy on Twitter at @AmyErnano