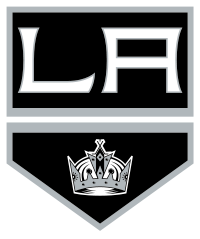 If you're a Ducks or a Kings fanatic, you are probably drooling all over the keyboard. An outdoor game is scheduled between the two inter-state rivals.  The tilt will be played Saturday, January 24, 2014 at Dodger Stadium in L.A. The historic event adds depth to an already heated in-state rivalry.
The first outdoor game in California will serve as a proving ground for further outdoor games in warmer hockey climates. This game will be a springboard for the NHL bringing the Canadian pastime that much closer to Mexico. Dodger Stadium sits two hours south of Tijuana, Mexico. While Mexico isn't a hockey hot bed it's a chance for the NHL to strengthen its fan base internationally.
[Also: See the video of the Kings outdoor game played in 1991 – in Las Vegas]
An outdoor NHL hockey game can cause grey hair for top NHL brass. It's the fear of the unknown and Mother Nature.  Last January the average tempeture was 67 degrees or 19 degrees Celsius–not outdoor hockey weather. This ground breaking tilt will need to be put together with science and a whole lot of faith in the hockey gods.
Kings and Ducks outdoor game means history for Californians
Dodger Stadium holds 56,000 fans while the Honda Center holds 18,336 and the Staples Center seats 18,111. The outdoor game at Dodger Stadium gives fans of both clubs a unique outlook on the game and gives them a chance to rub elbows with one another.
While L.A. and Anaheim fans have chirped back and forth since the beginning of time about who is the best club in southern California, they must put their differences aside for a moment and take a look at where they will be sitting, Dodger Stadium, witnessing a hockey game.
Some of the friendly topics to discuss is the age and size of the arena…It's the third oldest ballpark in Major League Baseball. The home to the 2009 World Baseball Classic is called the largest ball park in the world seating 56,000. It's also been the home to 10 no-hitters since 1962. In short, the NHL is making strides to stretch their fan-base and strengthen ties between Kings and Ducks fans. Years ago an outdoor game in California seemed like a pipe dream.
Where can the NHL advance from here? The only answer is up! This game is nothing short of spectacular.
Follow Warren on Twitter @bauerhockeydude
Ted grew up in Virginia. Warren has a passion for the AHL and dishes out articles about the Norfolk Admirals and the AHL. Follow him on Twitter @bauerhockeydude