By Avry Lewis-McDougall
This afternoon we had  the pleasure of watching the Rangers take on the Flyers and beat them 3-2 at Citizen's Bank Park in Philadelphia, two of the best teams that you could have in a matchup like this in a city that is rich in Hockey history. We recall many of the outdoor regular season games that happened in the NHL ranging from the two Heritage Classics in Edmonton and Calgary to the winter classics in Buffalo, Boston, Chicago, and Pittsburgh but remember there was a game in the Caesar's Palace parking lot on September 27th, 1991. Yes that game. In the 1991-92 pre season the NHL experimented with an exhibition game between the Rangers and the LA Kings in 85 degree heat and with most fans in attendance in t-shirts and shorts. The game was a cool chance for fans in Nevada to see players such as Wayne Gretzky, Larry Robinson, and John Vanbiesbrouck in a unique setting, but the game was also marked the return of Jari Kurri to the NHL as he spent the 1990-91 season playing with the Milano Devils. His return to the league involved his rights being traded from the Oilers to Philadelphia which were traded to LA in the same day.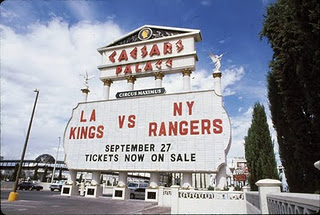 The game also introduced us to the helmet-cam that Kelly Hrudey wore for the entire game and was one of the first steps in really allowing the fans at home to see from the perspective of the players mid-game. Of course the helmet cam was not the only thing different as grasshoppers decided to invade the playing surface mid game! That's something that you wouldn't see at Madison Square Garden. The Rangers got the scoring kicked off to make it 2-0 for the Blueshirts but the Kings were able to bounce back thanks to scoring from Brian Benning  who got the Kings back into the game as well as  Gretzky, and Kurri getting goals they won 5-2 to put a stamp on one of the more unique games in NHL history.
Could we see another outdoor game in Las Vegas? The Kings and Colorado Avalanche  already have a yearly preseason game in Las Vegas known as Frozen Fury and with Sin City always being in talks as a possible place for a team to relocate or to possibly get an expansion franchise, a sequel to what occurred in the parking lot of Caesar's Palace in 1991 could happen very soon…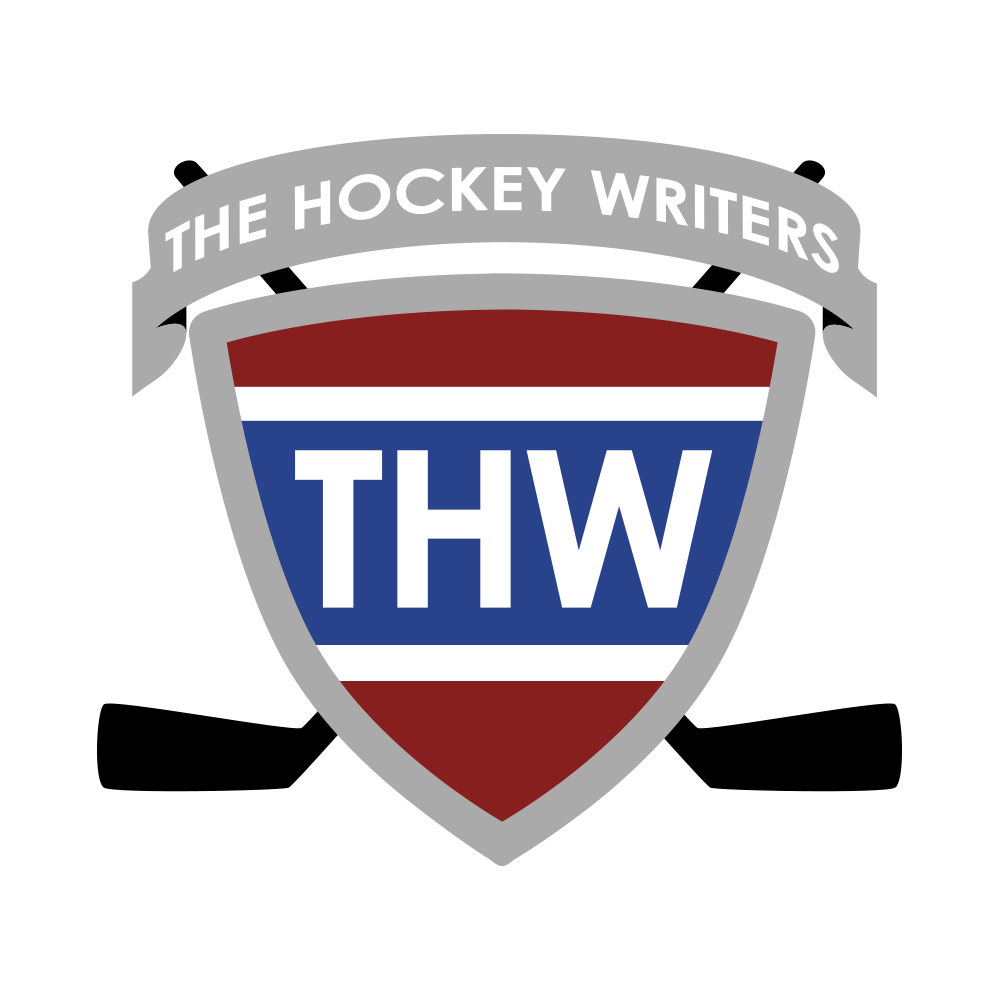 The Hockey Writers is:
1) A top-tier hockey media company delivering a top-notch, in-depth look at the NHL
2) A collective of some of the best hockey writers anywhere
3) A multimedia provider with daily podcasts and YouTube shows
4) Well-respected and widely-cited NHL prospect and draft resource