Bernie Nicholls was always a great player for the Los Angeles Kings. In his first seven seasons with the franchise (1981-82 to 1987-88), he posted a stat line of 230 goals and 303 assists for a total of 533 points in 476 games played. This included 95-, 100-, and 97-point campaigns respectively. However, none of this indicated he would explode for a 150- point season, but that's exactly what he did in 1988-89.
A Sensational Season
Nicholls' 1988-89 season was simply sensational. In 79 games played, he scored a career-high 70 goals and added 80 assists, also a career-high. This was made even more impressive by the fact that he was playing predominantly on LA's second line. In the summer of 1988, the trade that shocked the world sent "The Great One" Wayne Gretzky to LA, where he instantly became the team's first-line center.
Related: Revisiting Wayne Gretzky's Time With the LA Kings
Nicholls clearly benefited from getting to skate on the power play with Gretzky, recording 21 goals and 28 assists. However, the power play only accounted for 49 of his 150 points, meaning he was dominant in his own right, posting 101 points on the second line.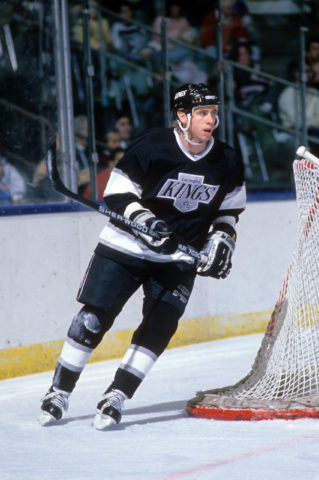 Besides Gretzky and Nicholls, the Kings' top two lines often saw a rotating group of forwards. Kings' legends "Lucky" Luc Robitaille (98 points) and Dave Taylor (63 points) could be seen on either line depending on which game it was. John Tonelli posted 64 points in 1988-89, and although he wasn't a 100-point scorer like he had been in the past with the New York Islanders, he was a solid top-six forward. Skilled, but tough as nails wingers Mike Allison (36 points in 55 games) and Mike "Krusher" Krushelnyski (62 points) rounded out the rotating class of wingers.
Nicholls also skated often with journeyman defenceman Steve Duchense, who had 75 points in 1988-89 and played on both of the Kings' special teams units.
Related: Los Angeles Kings' Dave Taylor's 1980-81 Season: One of the Greatest Ever
Nicholls wasn't just great offensively in 1988-89, as he was trusted by the Kings to kill penalties. And he didn't just kill penalties, as he often would generate offence on the penalty kill. He scored eight shorthanded goals and added six shorthanded assists for a total of 14 shorthanded points; his shorthanded points and goals both rank first all-time on the Kings in a single season. For perspective on how insane this is, only 121 teams have scored 14 or more shorthanded goals in a single season since 1933-34. This means that Nicholls chipped in on more shorthanded goals in 1988-89 than literally hundreds of entire teams have in a season.
The 1988-89 Kings scored a total of 22 shorthanded goals, which ties them for 10th all-time with the 1986-87 Philadelphia Flyers; the 1993-94 Detroit Red Wings; and the Edmonton Oilers (who scored 22 in both 1982-83 and 1989-90). Nicholls contributed on 63% of these goals, and his play helped etch the Kings in the record books.
Its Place in NHL Record Books
Nicholls spectacular play in 1988-89 has placed him near the top of the conversation for numerous NHL records. His 70 goals in a single season rank 14th in NHL history. Because Gretzky, "The Golden Brett" Hull and "Super" Mario Lemieux each hit this accolade multiple times each, that means Nicholls is one of just seven players to score 70 goals in a season.
The other players in this exclusive crew are Russian superstar Alexander Mogilny; the first player to ever score 70 goals in a season, Phil Esposito; the "Finnish Flash" Teemu Selänne; and Jari Kurri, who was the original "Finnish Flash" before the title was bestowed upon Selänne.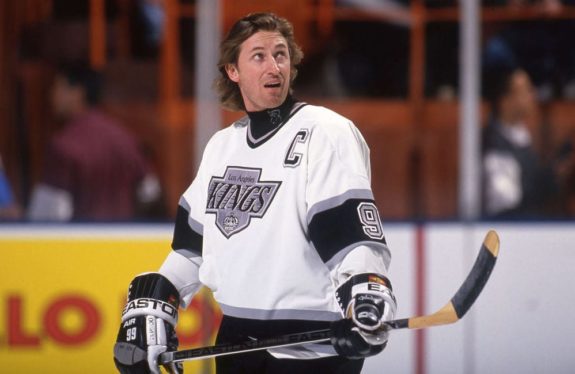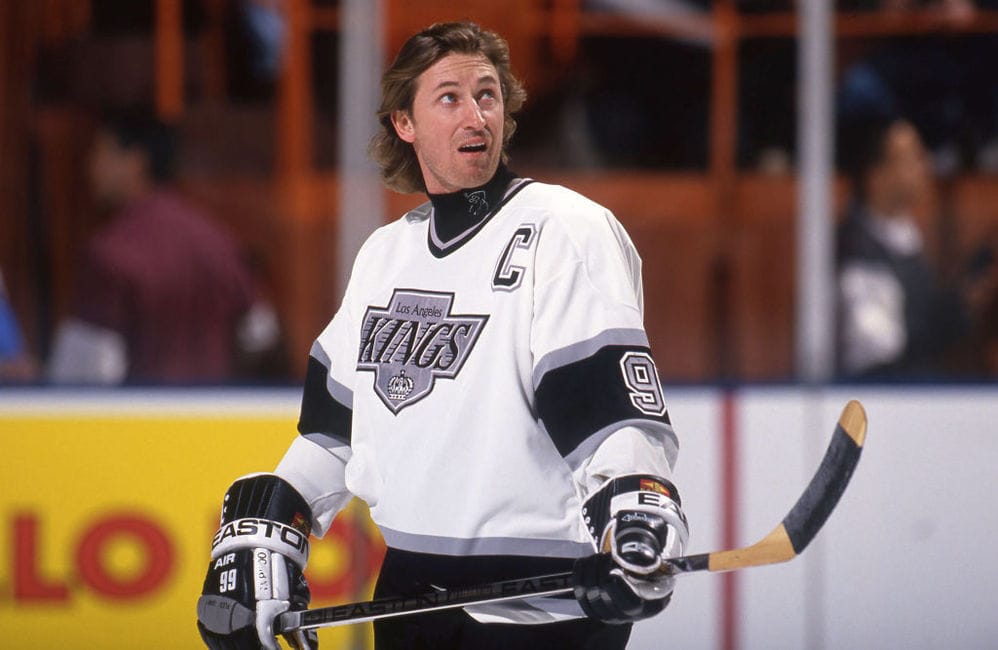 Nicholls' 80 assists are tied for 58th in a single season with Hockey Hall of Famers "Ducky" Dale Hawerchuk; Brian Leetch; "the Flower" Guy Lafleur; Marcel Dionne; Adam Oates; and the greatest defenceman of all time, Bobby Orr.
Related: Los Angeles Kings' Greatest Gift-Giver: Marcel Dionne
Nicholls' 14 shorthanded points in a single season are tied for seventh all-time, and only Gretzky, Lemieux and Ed Westfall are behind. His eight shorthanded points are tied for 10th all-time.
Nicholls' total of 150 points is the 16th-highest in a single season. However, Gretzky and Lemieux combined for the 13 highest-scoring seasons. Only two other players – Esposito (152 in 1970-71) and Steve Yzerman (155 in 1988-89) – had more points in a season than Nicholls. Overall, only four players produced more points in a season.
Nicholls' 1988-89's Spot in the Kings' Record Books
Nicholls' season is even more impressive inside the Kings' franchise record book. His 70 goals in a season rank first in franchise history. His 80 assists are tied for seventh in the team's history, but only Dionne and Gretzky have more assists in a season. His 150-point campaign ranks third in team history behind two of Gretzky's seasons.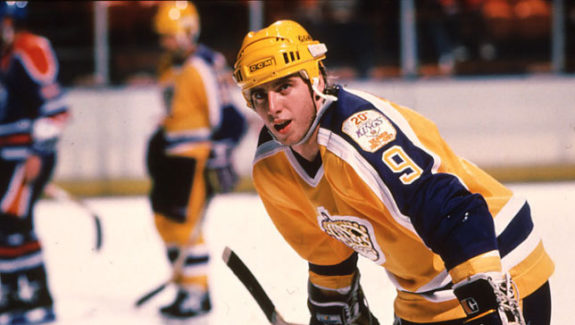 His 41 even-strength goals, 0.89 goals per game, 385 shots and eight shorthanded goals are all first in franchise history. His four hat tricks in the season are tied with Dionne for second in Kings' history. Nicholls also set the record for most points in a single game by a King, scoring two goals and adding six assists for eight points in a December 1988 rout of the Toronto Maple Leafs. 
A Season to Remember
Bernie Nicholls had a season to remember in 1988-89. It wasn't just a historic season for the Kings, but it stands the test of time and remains one of the best single-season efforts in NHL history.
Stats per: HockeyDB, Hockey Reference, QuantHockey, NHL
---
---
I am a lifelong hockey fan who will be covering the Los Angeles Kings and Vancouver Canucks here at The Hockey Writers. Before joining The Hockey Writers I spent two years blogging about hockey.
Feel free to follow my Twitter @TheRoyalQuinn or on Insta @thw_quinn for updates on when my newest articles are published.