The LA Kings have the most prospects participating in the 2021 World Junior Championship out of every NHL team. This definitely bodes well for the Kings' future, but it's also important to remember the past. A number of great players have done wonders for both the Kings and their home countries at the World Junior Championship. Here's a look at the top five Kings who dominated at the WJC:
5. Jari Kurri (Finland, Winger)
Jari Kurri is one of the greatest Finnish players in NHL history, but he only managed to have one great World Junior Championship performance. In his first tournament (1979), he collected five points in six games played, and Finland finished fourth in the tournament, losing the bronze medal game to Sweden. His sophomore tournament was where he really showed off his skill. In the 1980 World Juniors, he scored four goals and added seven assists in just five games played.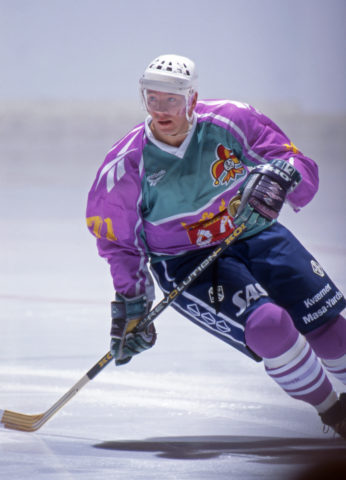 His stellar performance led Finland to the gold medal game, where they fell to the unstoppable Soviet team led by one of the tournament's all-time greats, Vladimir Krutov.
Related: World Junior Championships: Russia's 3 Greatest Players Ever
Kurri's tenure in LA is often overshadowed by his fantastic time in Edmonton. He spent four-and-a-half seasons with LA, posting 293 points in 331 games played. He never reached 100 points in a season with the Kings like he typically did in Edmonton, but he was still a great top-six forward for the team.
4. Jeremy Roenick (USA, Center)
One of the most controversial players in NHL history, which is probably why he's not in the NHL Hall of Fame, Jeremy Roenick's lone season in LA was forgettable. He signed with LA prior to the 2005-06 season near the tail end of his career, and in 58 games played he posted a measly 22 points. However, his World Junior Championship performances are unforgettable, especially for American hockey fans.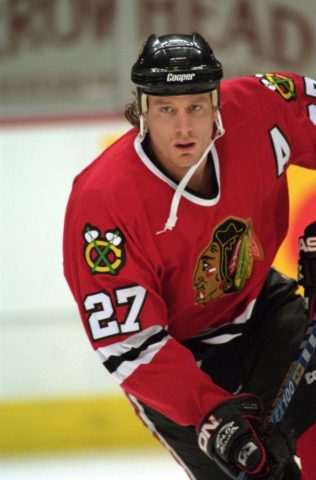 Roenick is second all-time among Americans in points at the World Junior Championship. In 14 games played, he posted 25 points, which is tied for 24th all-time with Krutov, Daniel Sedin, Evgeni Malkin, Ryan Ellis and Alex Ovechkin. The USA never won a medal with him on the roster, but he did lead the Americans in points in both tournaments he played in. In 1989, he led the entire tournament in points and was named to the media All-Star team as a result.
3. Jason Allison (Canada, Center)
Jason Allison's two-season tenure in LA was riddled with injuries. In his first season with the team, he had 74 points in 73 games played. His sophomore season with the team saw him post 28 points in 26 games before he sustained an injury, which kept him off the ice for three seasons.
Allison had a dominant World Junior championship career. He is one of 44 Canadian players to win two gold medals in the tournament. He won these medals in 1994 and 1995 respectively. During these tournaments, he played in 14 games and posted 24 points, which ranks fifth in Canadian history. Canada posted an insane combined record of 13-0-1 in the two tournaments he played in. His most impressive tournament was in 1995, where he tied for the tournament lead in points with 15. Subsequently, he was named to the media All-Star team.
2. Brayden Schenn (Canada, Center/Winger)
Brayden Schenn was selected fifth overall in the 2009 NHL Entry Draft by the LA Kings. After playing just nine games for the team, he oddly was dealt to the Philadelphia Flyers. Eventually, he ended up helping the St. Louis Blues win their first Stanley Cup.
Schenn is one of the greatest Canadian players in World Junior Championship history. He posted an incredible two points per game (P/GP) over two tournaments and his 26 points rank third all-time among Canadian players. Most of these points came in a single tournament, as he posted 18 points in 2011, which ranks eleventh all-time among single-tournament efforts.
Due to this fantastic play, he won the IIHF Directorate award for forward of the tournament, while nabbing media All-Star and MVP honours. Disappointingly, he never managed to win gold in the tournament, as Canada won silver in each of the years he played.
1. Wayne Gretzky (Canada, Center)
"The Great One" was a phenomenal player for both Team Canada and the LA Kings. Before even reaching the NHL, Wayne Gretzky stunned hockey fans worldwide at the 1978 World Junior Championships. He was the second-ever 16-year-old to be allowed to participate in the tournament, and he simply dominated. He skated in six games and posted a tournament-leading 17 points, which ranks 13th for a single-tournament effort. Despite Canada only winning bronze, he was named to the media All-Star team and took home the IIHF Directorate award for forward of the tournament.
Related: World Junior Championships: Canada's 3 Greatest Players Ever
Considering he was only 16 years old, Gretzky was insanely dominant. Sidney Crosby, Eric Lindros, Connor McDavid and Aleksander Barkov were allowed to play in the tournament as 16-year-olds. Combined they posted 17 points, whereas Gretzky had 17 by himself. Along with his stellar World Junior Championship pedigree, Gretzky is one of the greatest Kings of all time.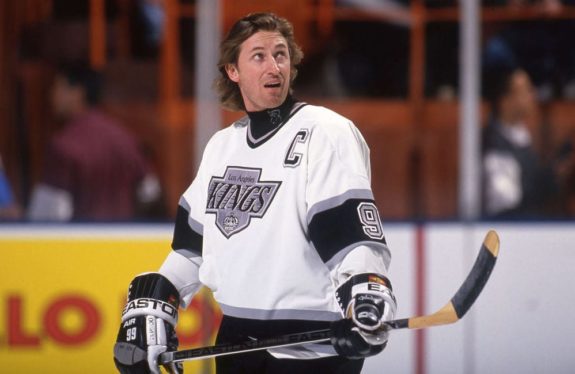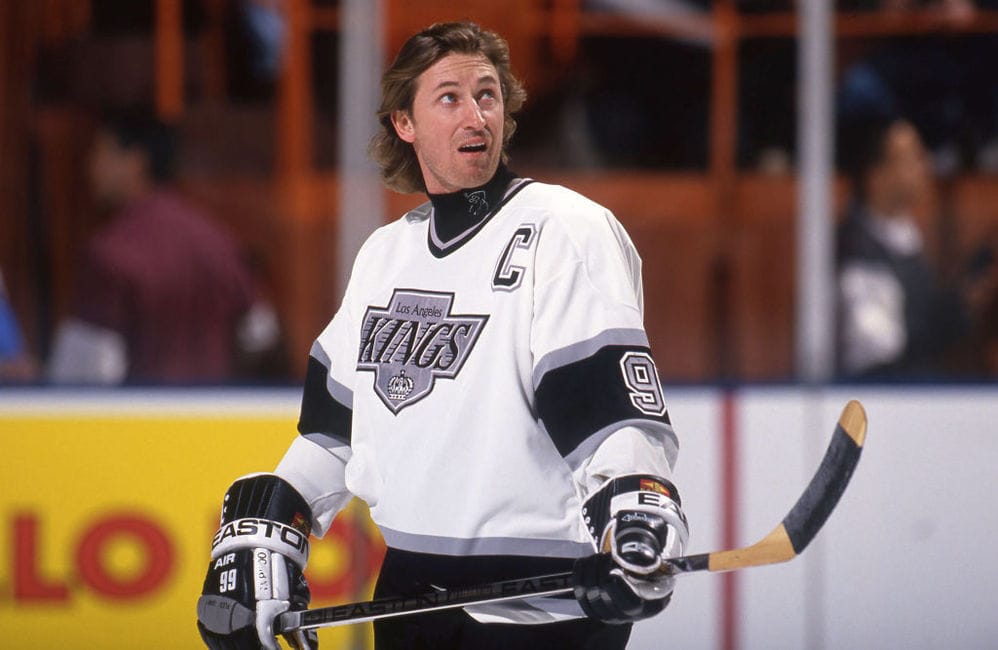 With the Kings, Gretzky won three Art Ross Trophies, one Hart Trophy, and three Lady Byng Trophies. He led the team to their first Stanley Cup Final. He ranks second all-time on the team in assists behind Marcel Dionne and is fifth all-time in points. If you're interested in his time with LA, I've written a much more in-depth article about it before.
2021 World Junior Championship
The Kings have a history of having fantastic players who have had great success at the World Junior Championships. Recently in the 2020 World Juniors, Kings' Swedish prospect Samuel Fagemo led the tournament in points with 13, could he do it again and go down in history as one of the best Swedes in tournament history? Maybe some of the Kings' other prospects such as Canadian center Quinton Byfield or the speedy American, Alex Turcotte could etch their names onto this list. No matter what happens, the Kings have a wonderful history at the World Junior Championships.
All the 2021 World Junior Championship Team Information:
Austria — Team Preview — Roster
Canada — Team Preview — Roster
Czech Republic — Team Preview — Roster
Finland — Team Preview — Roster
Germany — Team Preview — Roster
Russia — Team Preview — Roster
Slovakia — Team Preview — Roster
Sweden — Team Preview — Roster
Switzerland — Team Preview — Roster
USA — Team Preview — Roster
Selection Camp Invites by NHL Team
Draft Eligible Players to Watch
One Player to Watch for Each World Junior Team
7 Predictions for the 2021 World Junior Championship
---
---