The Los Angeles Kings are knee-deep in a rebuild and lack the high-end talent many teams boast today. Still, L.A. has a couple of stars that should provide value in any fantasy hockey league.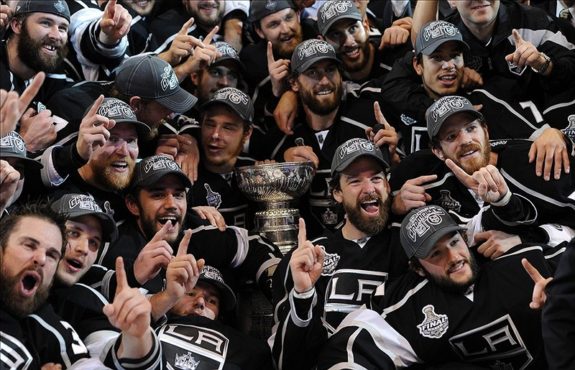 What makes a good fantasy player is slightly different from what makes a good NHL'er. Most fantasy leagues are offense-oriented and put a strong value on scoring goals and assists. Players also get some points for checking, blocking shots, winning faceoffs, and taking shots on goal. Unlike real hockey, defensive specialists carry almost no value in fantasy.
Honorable Mentions
There were a few guys who just as well could have made the list but were left on the outside. Alex Iafallo, Gabe Vilardi, and Adrian Kempe were the closest to making the cut.
Related: Fantasy Hockey Scoring Is Flawed; Analytics Can Help
Iafallo had a very good 2019-20 season, racking up 16 goals and 26 assists for 42 points in 68 games in 2019-20. If Iafallo can match this production, he will carry some fantasy value.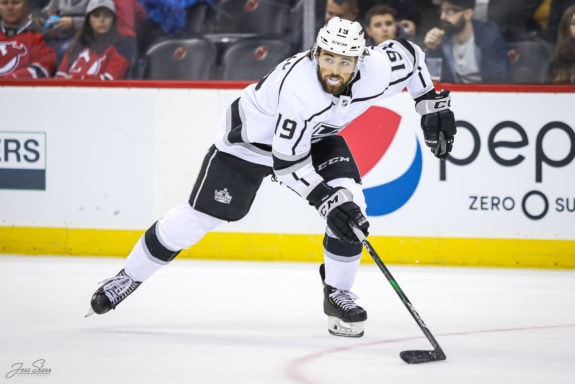 Vilardi played eight games for L.A. last season, scoring two goals and two assists. The young forward has serious offensive upside and has already scored three goals in eight games to start 2020-21. However, he doesn't drive much value outside of scoring in fantasy, as he doesn't check or block shots often. Vilardi should be a top fantasy player for the Kings in 2021-22, though.
Related: Kings' Vilardi Can Be Impactful Rookie If Healthy
Kempe nearly earned the nod but was kept off for reasons similar to Vilardi. Still, he's another name to keep an eye on. If he can continue his scoring rate (three goals and two assists in seven games), he won't go unnoticed for long.
5: Dustin Brown
2020 Stats: 17 G, 18 A, 35 PTS, 64 GP, 82.8 ESPN Fantasy Points
Fans have been hard on Dustin Brown ever since he signed the big eight-year, $47 million contract. For a hard-working guy, who is not an elite scorer, that was a lot of money to make up for. However, Brown has ramped up his offense ever since being stripped of the captaincy a few years back. In the last three seasons, he has scored 67 goals and 80 assists for 147 points in 219 games.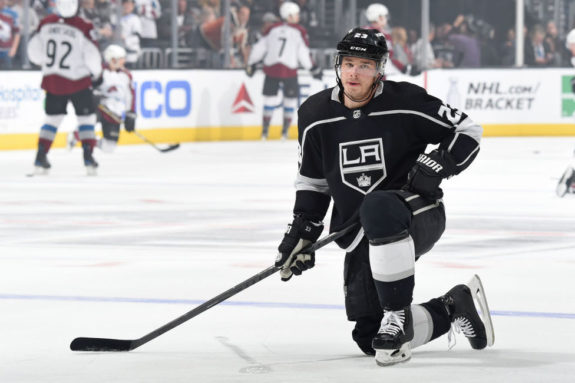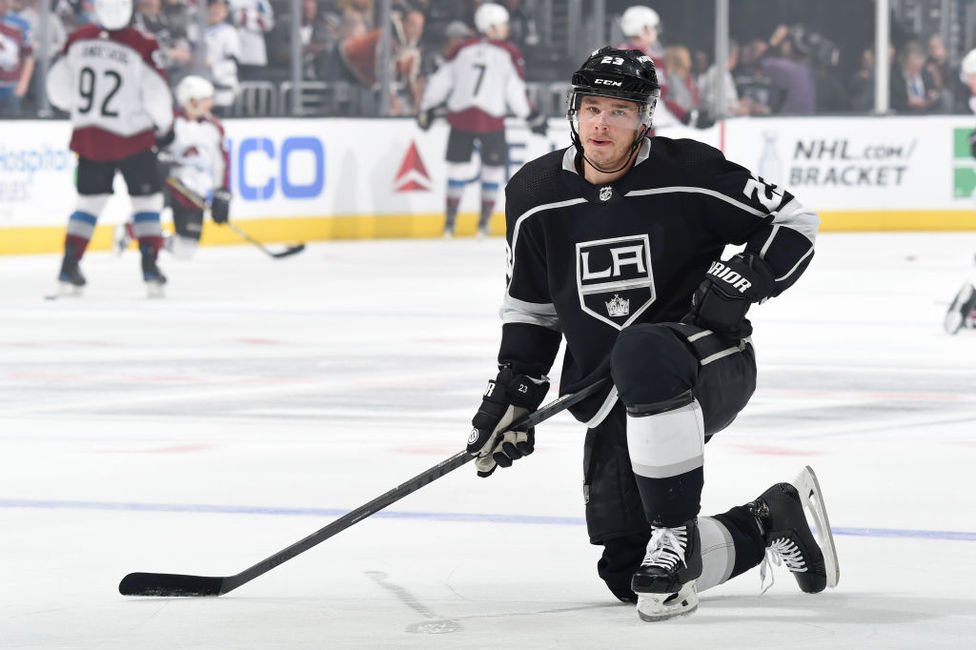 He's still not a high-end scorer, but Brown has expanded on his game. Add in his checking stats, and Brown makes for a decent fantasy hockey plug. In deeper leagues, make sure to give the forward a look.
4: Jonathan Quick
2020 Stats: 16-22-4, 2.79 GAA, .904 SV%, 52.2 ESPN Fantasy Points
Jonathan Quick had a tough season in 2019-20, largely thanks to the sorry play by his team in front of him. He nearly lost the starting position to young stud Cal Petersen, who will soon usurp the number one puck stopping job in L.A. While Quick remains the starter, however, he has some fantasy value.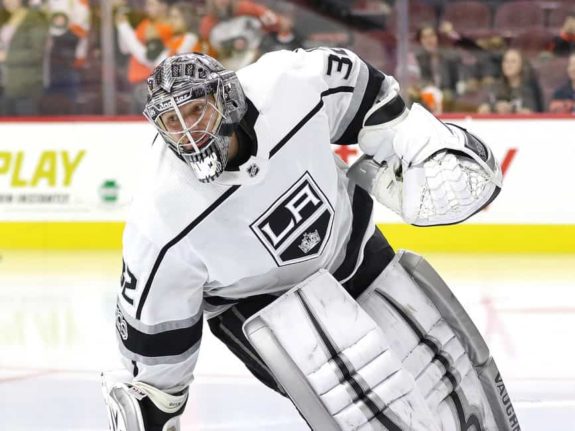 Quick might not earn a ton of wins this year and will surely be pegged for a lot of goals against. However, he should also be near the top of the league in saves, which is an important stat for goalies in fantasy. If Quick can work his magic, he could be as high as number two on this list by the end of the season. However, there's also a large potential for negative value from the goaltender, as he will face hellfire night in and night out.
3: Jeff Carter
2020 Stats: 17 G, 10 A, 27 PTS, 60 GP, 82.8 ESPN Fantasy Points
Jeff Carter will likely go undrafted in most fantasy hockey leagues this season, but he has a high upside. The aging winger can still put the puck in the net, shown by his 17 goals in 60 games last year. In a shortened season, variance is much higher, meaning a goal scorer who gets hot can provide great fantasy value.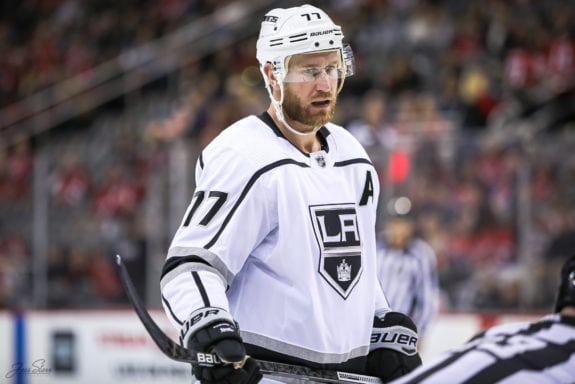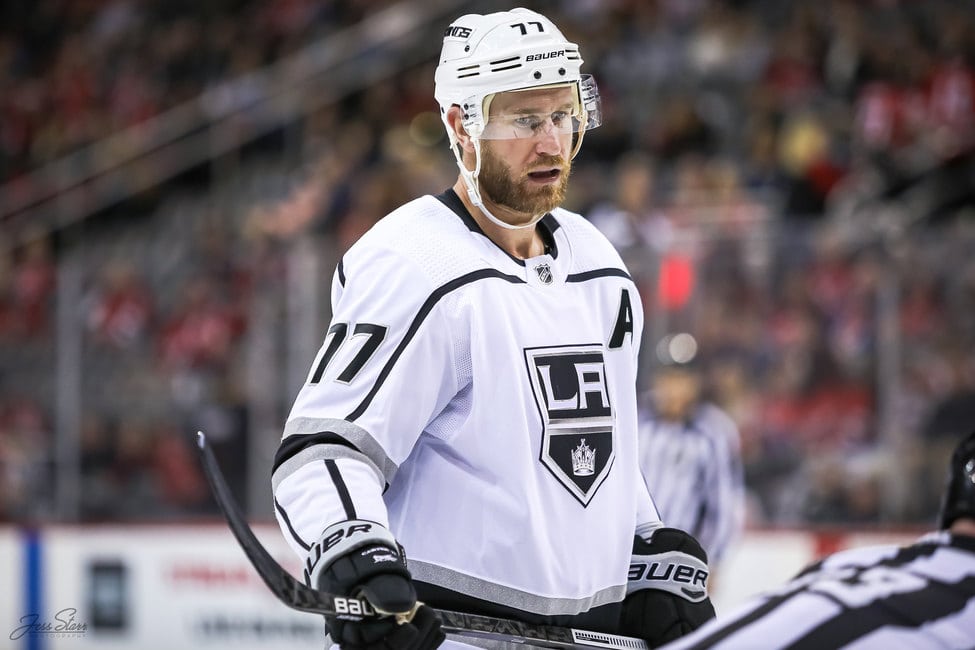 Keep an eye on Carter. If he's playing with Kopitar and seeing top power play time, he could rack up some points against the lower half of the West Division.
2: Drew Doughty
2020 Stats: 7 G, 26 A, 33 PTS, 65 GP, 114.3 ESPN Fantasy Points
Drew Doughty had an extremely down year in 2019-20. Considering how much the Kings are paying him, there must be some pressure for a bounce-back performance. The 31-year-old will count for $11 million against the cap through the 2026-27 season, making his one of the more risky contracts in the NHL.
Related: Los Angeles Kings' 3 Worst Contracts for 2020-21
Defensemen have a "lower bar" in fantasy hockey, meaning fantasy owners expect a bit less from defenders than they do from forwards. If a defenseman can score a point every other game, that's decent for fantasy.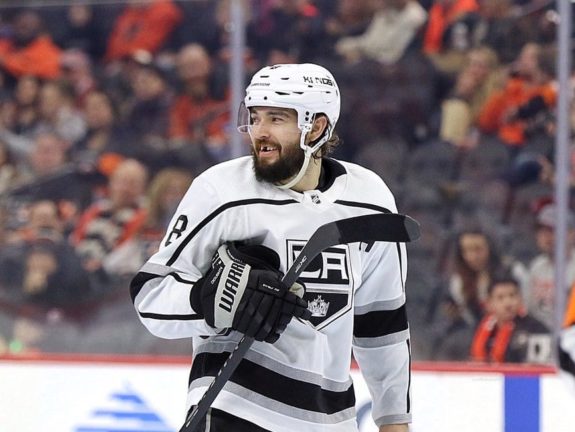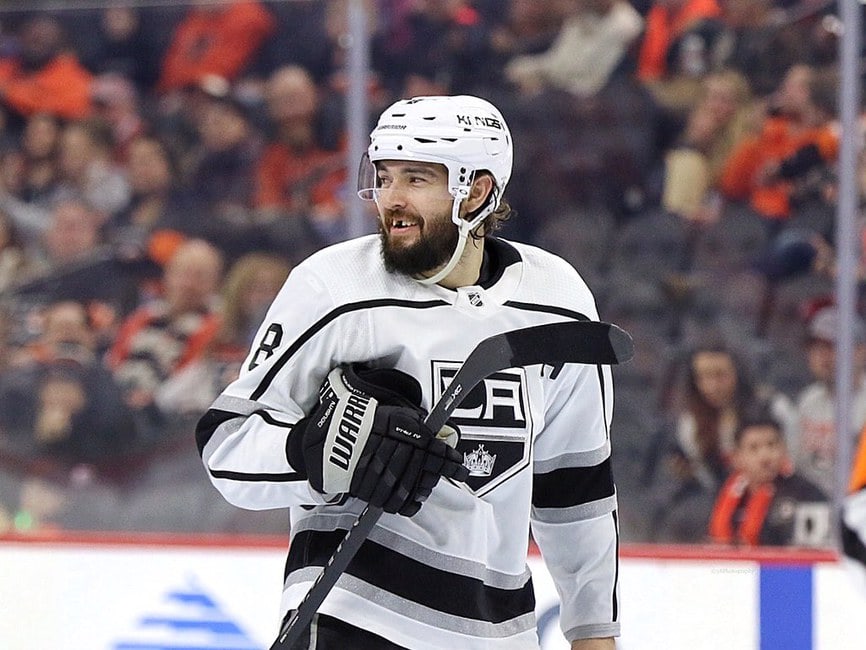 Doughty managed to muster just over half a point per game last year and should easily surpass the measure this year. Ice time will certainly not be a hindrance for the veteran, as the blueliner will see all the power play time he can handle this year. Doughty should have a better year than last, but he's nowhere near the number one on this list.
1: Anze Kopitar
2020 Stats: 21 G, 41 A, 62 PTS, 68 GP, 139.2 ESPN Fantasy Points
Anze Kopitar is unquestionably the best fantasy hockey player on the Kings' roster. Kopitar has led the Kings in scoring in 12 of the past 13 seasons. Beyond that, he gets faceoff wins since he plays center and racks up some defensive stats such as blocked shots.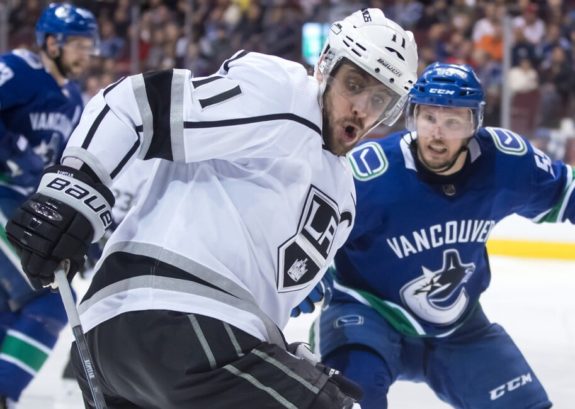 Kopitar is off to a great start in 2020-21, with 10 points in seven games. If he keeps up this scoring rate, Kopitar will be one of the top players in the league, never mind just the Kings.
Fantasy Stars of the Future
When you're a fan of a rebuilding squad, it's hard not to daydream about the future. The Kings have a plethora of guys who should slide up the depth chart next season, driving up their fantasy value.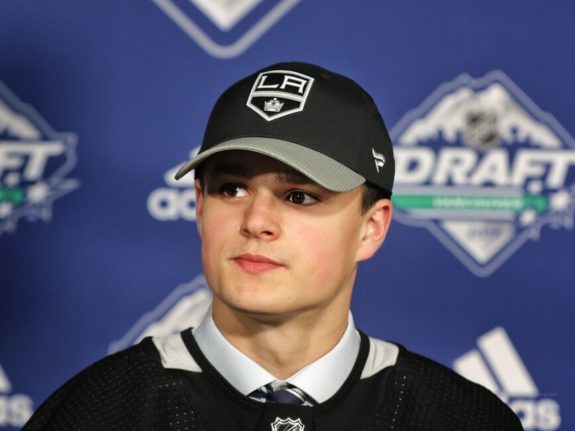 Over the next few seasons, Quinton Byfield, Alex Turcotte, Arthur Kaliyev, Tobias Bjornfot, and Petersen should all prove valuable in fantasy. By this time next year, everyone but Kopitar could be replaced in the top 5 most valuable fantasy players on the Kings!
---
---