On Jan. 23, the first blockbuster trade since the start of the 2020-21 NHL season took place, with the Columbus Blue Jackets swapping disgruntled star player Pierre-Luc Dubois and a 2022 third-round pick for the Winnipeg Jets' disgruntled star player Patrik Laine and Jack Roslovic. This trade was massive, as it involved the second and third overall picks of the 2016 NHL Draft while they were both hitting the prime of their already productive careers.
Whenever a big move like this happens, it leads to many questions about how the new players will fit into their respective teams. Even under normal circumstances, incorporating a new player into your roster mid-season is complicated, but with regulations in place due to the COVID-19 Pandemic, it makes this situation even more difficult.
Related: 2015 NHL Draft Top 10: Where Are They Now?
When it comes to Laine joining the Blue Jackets, many have wondered how his offensive-first mindset would fit into head coach John Tortorella's defensive-focused system. In a recent video, Hockey Central analyst Brian Burke said on Lead Off that he believed the two would get along "just fine."
As said by Burke, "(Laine) made himself a much more complete player last year. Tortorella has a real simple system, and if you follow his rules like a dog, he will love you."
Blue Jackets Need Laine Trade To Pay Off
While Columbus has made the playoffs in four straight seasons, the franchise has done so on the back of a stout defense and great goaltending. Even if the Blue Jackets have featured a number of great offensive talents during that time, they still rank towards the bottom in goals for per game, sitting 28th overall in 2019-20.
By adding Laine to their roster, Columbus has that consistent 30-goal scoring forward which they lacked in 2019-20 due to Cam Atkinson's injury.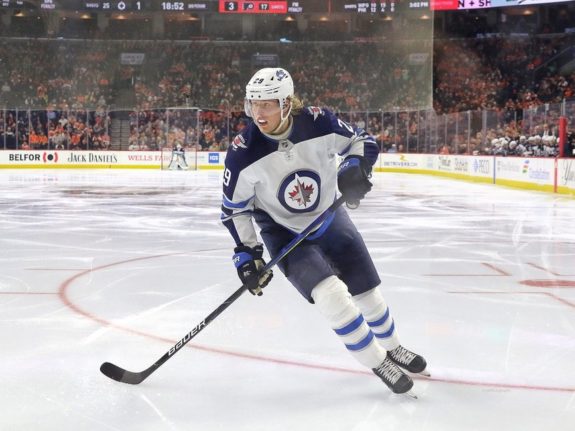 If all goes well and he finds his role in Tortorella's system, this trade could be a boon for all parties involved. For Laine, he could further develop the defensive aspects of his game as he approaches restricted free agency this offseason.
Related: Laine for DuBois Trade: Hockey Pundits Are Sounding Off
For Columbus, they can supplement their defensive prowess with Laine's elite scoring presence. This could open up the ice for his new teammates, and help the Blue Jackets take hold of a playoff spot in a division that they should be able to find success in.