The NHL recently decided to continue league play instead of shutting down and allowing players to participate in the 2018 Olympic games in South Korea.
Apparently, the NHL does not see the upcoming Olympics as critical for the league. South Korea is a thriving nation to be sure, but it is a tiny fraction of China, the 2022 host. Is China 2022 a part of the equation? A lot of people think it is.
Take this comment, from Bruce Arthur at the Toronto Star:
"These (2018) Olympics will be broadcast in China. The union and league just completed a joint trip there to drum up business and announced games in China. The Olympics are the biggest global stage there is."
Frank Seravalli of TSN describes it similarly:
"The NHL views China as fertile ground, proven by the fact that (NHL Commissioner Gary) Bettman himself traveled to Beijing last week to announce preseason games between the Canucks and Kings for next season."
Yahoo! Sports' Greg Wyshynski also buys this thinking:
"… was compounded by the fact that they (NHL owners) don't see PyeongChang as a viable market for the growth of hockey – unlike China, site of the 2022 Games."
Even the International Olympic Committee (IOC) sees this. The NHL statement referenced the following IOC position:
"if the league does not go to South Korea, they will not be allowed to go to the Olympics in China."
Comment after comment gives the same impression. The South Korean games are a bargaining chip whereas China is the real deal.
Miscalculating
If business in China is core to the calculus for the NHL, they have made a major mistake. Two Asian nations are tremendous 'fits' for the NHL with long and strong traditions in skating. The league would be wise to show up in both nations annually. One nation is South Korea.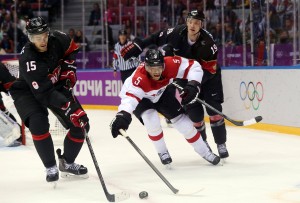 South Korea has a tradition in speed-skating, dominating Olympic medals in the short track events in recent years. The culture is a fit. Eamonn McKee, the Irish ambassador to Korea, once described the similarities between his culture and South Korea. "You know, that we're both emotional and entertaining and unruly and et cetera. We now both wear it as a badge of pride." Hockey culture will fit right in.
The other nation worthy of NHL investment is Japan. The land of the rising sun also has a tremendous history in skating, notably figure skating, with natural connections adding to the opportunity.
Pulling together cultural connections result in a natural fit for an 'Ice Week Japan' festival, featuring multiple NHL games and multiple figure skating events in multiple cities. Japan is a consumer-friendly nation, so the NHL would do a very brisk business there, especially if it immerses itself in the culture. Opening an NHL store on Omotesando, a busy consumer shopping street in Tokyo, will develop the NHL in Japan.
People and More People
At the heart of this are the strong connections between America's west coast and the nations of Japan and South Korea, covering both tourism and business.
Virtually all the leading companies in these two nations have significant operations on the American west coast. A sampling includes Canon, Samsung (a San Jose office is pictured below), Sony, Nikon, Toshiba, Nissan, NEC and Hyundai (now try naming Chinese companies with comparable overseas operations). Each of these operations is a short drive from where an NHL team plays. There are large numbers of Japanese and Korean citizens at these locations; these are desirable assignments for ex-pats who often spend two to five years living and working here.
http://gty.im/149540412
Likewise, there are large numbers of Americans from this area living and working in Japan and South Korea. They would welcome a sporting event featuring teams from home.
Tourists from these nations are also familiar with the area. Large numbers of Korean and Japanese tourists visit Anaheim, Los Angeles and San Jose, though they may first think of them as Disneyland, Hollywood and Silicon Valley.
Business in China
China, unlike Japan and South Korea, is a very dicey place to do business. The list of companies that have invested and essentially lost are businesses that make the NHL look like a junior league. Google, Facebook, eBay and Amazon are among companies which have not been able to secure a reasonable business in China. These are, of course, among the most admired companies in the world.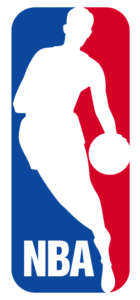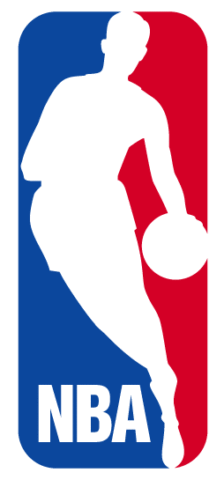 Some will point to the success of the NBA in China. There is something to be said for it. But the NBA had several major advantages, including a Chinese star player in the NBA for China to follow in Yao Ming. Even now, the NBA is not raking it in. Despite a few decades of investment, an Olympic games in Beijing and basketball's popularity there, China represents a mere three percent of NBA revenue. What level of resources is the NHL willing to invest for an uncertain three percent increase in revenues?
The challenge in China is clear but daunting. Chinese rules encourage money to enter China but make it difficult to leave. I've personally seen this play in diverse areas from small business to inheritances. China is most definitely a "pay to play" nation, and it rarely pays to play. One can do a lot of business in China if they are willing to leave profits behind. If the NHL thinks China is a big market with plenty of profitable upside for them, they are going to get taken. They will find themselves swimming with the sharks, and not in a good way.
Pitfalls Big and Small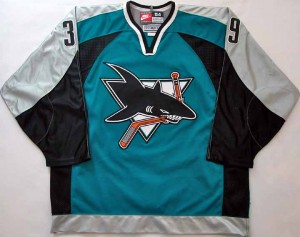 The NHL no doubt expects to sell merchandise in China, but even this comes with its own problems. China's relationship with intellectual property (IP) rights is tenuous at best (unless it's Chinese IP). Good luck enforcing copyright law there. Go to a retail store in Beijing and try taking a picture of an NHL jersey. The owner is likely to kick you out of the store, fearing you are an inspector checking for counterfeit goods, not a customer (to be fair, this remains an issue in Seoul in districts like Dongdaemun and Itaewon, though not at the scale of China).
Getting people to watch the NHL comes with added challenges. The Chinese media remains tightly controlled, and the Great Firewall of China acts as a filter for internet-based content. These are among the obstacles unique to China.
The NHL in Asia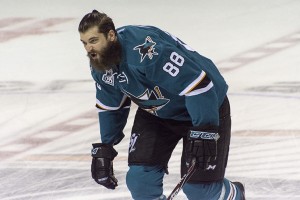 The NHL should be in Japan and South Korea–and in a significant way. NHL teams from the four west coast cities, Vancouver, San Jose, Anaheim and Los Angeles, should make an annual trip to the region. Perhaps the new Vegas team can become part of the plan. Infrequent trips, however, will not lead to a genuine business.
One lesson the NHL can learn from the NBA is that fans fall in love with personalities at least as much as the game. Interesting players with interesting stories are key to attracting fans. It helps to have a star. San Jose's Brent Burns is the sort of big persona that will attract fans. But a single visit from Burns and the Sharks is an event, not a business.
Making a Business
Both Japan and South Korea are places where the NHL can attract new eyeballs, sell merchandise and make good money. Creating broadcasts in Korean and Japanese should be a priority for west coast teams.
To garner attention, games can be played in the major cities of Seoul, Tokyo and Osaka. Perhaps Sapparo or Nagano, where prior Olympics have been held, can have visits from AHL teams. But the NHL can not make these sorts of visits on a 'one-off' basis and expect long-term success. To have a presence, one must be present.
The NHL is making a major mistake by failing to establish a presence in Asia. It's been making this mistake for years. There are many cultural connections, making these major cities in Japan and South Korea the ideal growth markets for NHL hockey, not China.
Alas, the NHL is blowing up one of its best chances. The national culture of South Korea will take this slight very personally, no matter the reason. The NHL will lose any chance at making inroads into South Korea with its action. China, though, is fool's gold. If part of the NHL calculus is choosing China over South Korea, it is a big mistake.