There's a great amount of celebration that takes place during the month of February. The first, and most obvious celebration, is the acknowledgment of Black History Month. Which is an entire month dedicated to honoring the lives of notable Black influences and innovators throughout history. Aside from that, the company Pride Tape just recently celebrated its five year anniversary of being involved in the hockey world. For people that may not be as familiar with their line of work, they create hockey tape that is in the LGBTQ rainbow flag colorway. It has become a popular trend for hockey players to wear the Pride Tape on their sticks when their respective organization hosts an event called "Pride Night" at their arena.
Pride Tape and the NHL
While the trend has now become more popular, not too long ago, there weren't many NHL players willing to tape their sticks up with Pride Tape, unless it was on Pride Night. Former New Jersey Devil, now current San Jose Sharks player, Kurtis Gabriel, decided to break that trend. While he was playing for the Devils during the 2018-2019 season, Gabriel made history by becoming one of the first NHL players to wear Pride Tape on his stick for the rest of the season. The news about this matter broke the day after the Devils hosted their respective Pride Night, in which Pride Tape was still clearly visible on Gabriel's stick. Aside from being a strong activist for LGBTQ rights, Gabriel is also a strong advocate for a lot of other social platforms including Black Lives Matter and Bell Let's Talk.
I had the pleasure to interview Gabriel for my podcast "Locked On Devils." Even though he currently plays for the Sharks organization, he was still kind enough to talk about his playing career with the Devils, and also discuss his social activism. As previously stated, since February is Black History Month and also the anniversary of Pride Tape, there was no better person to discuss this matter with than one of the NHL's best social activists.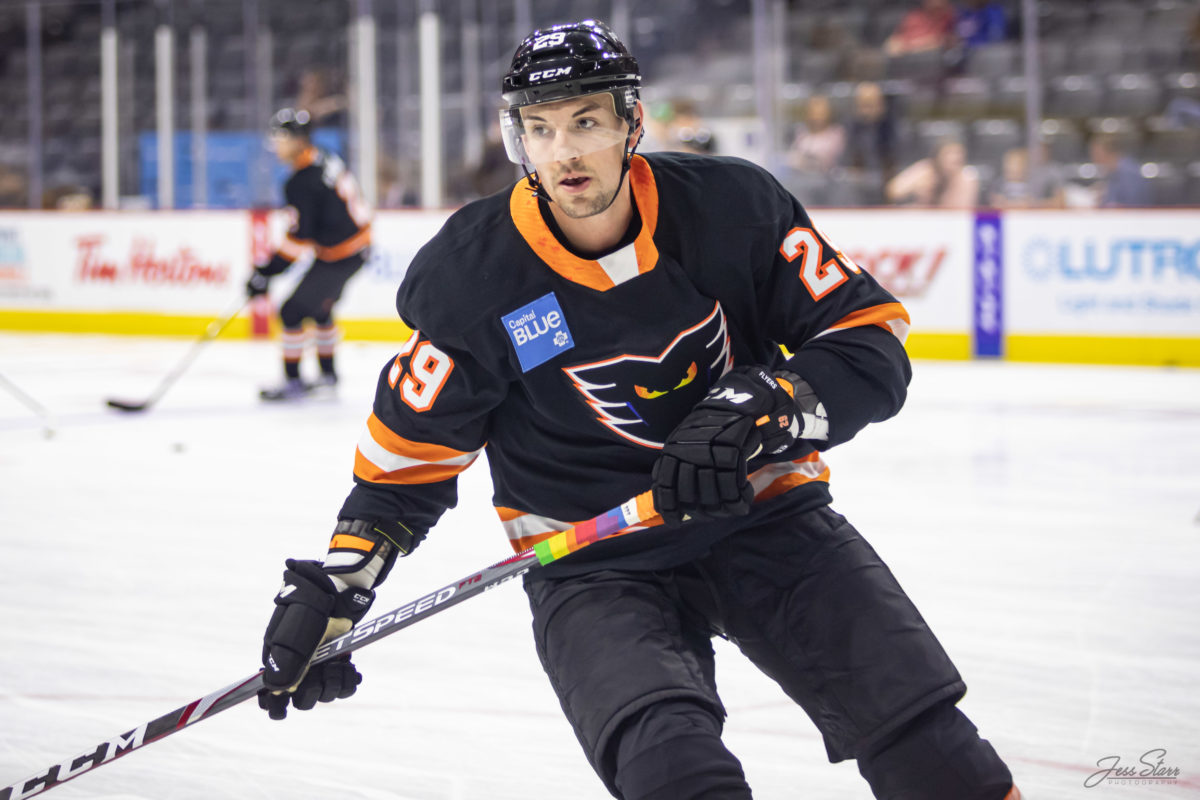 Listen to the full conversation: Locked On Devils – "Talkin' Devils Hockey & Bigger Than Hockey Impacts (With Kurtis Gabriel)"
A Talk With Kurtis Gabriel
Question: During the 2018-2019 season, the Devils hosted something called Pride Night. You became the first NHL person to tape the LGBTQ flag on your stick. What did that mean to you to be the first one to do something? What made you say, "Someone has to be the first to do it, why not me?"
Kurtis Gabriel: I thought I was the first, too. I'll educate some people, Jonathan Huberdeau actually wore it on his stick. But, because he didn't want to talk to the media about it, he wore it for only one game. So, it kind of got swept under the rug. I guess I'm the first to wear it and address it. What leads me to do that was because I had an ex-girlfriend at the time, that had two girlfriends who ended up dating each other. [One of them] was kind of unfinancially supported by her parents and that was really tough to see because she's such a great person. That's what kind of opened my eyes a bit because I have lived a naïve life so far being white, cisgender, heterosexual guy that plays pro hockey. I kind of didn't see those things, and that's not the right answer. So, to put it on my stick was just a small thing to do and it didn't take much effort on my part. Goes to show that everybody can make a small effort to make a difference in these people's lives.
Q: What does it mean to you just to say, "You [minorities and people associated with the LGBTQ community] are welcome"?
KG: As for the community itself, I felt so accepted. It's funny how the people that face the most oppression are probably the most accepting people. I think that's what these people can offer anyone, they understand this more than anyone. White people don't wake up and live this every day. I've certainly decided to align myself more towards these issues, and I'm starting to see it. It's called empathy, and it's not that hard. It means a lot to mean that I get that support from black people, LGBT people, that it's making them more included in sports and in hockey. That's all I want to do, people helping people is what's so special in life.
Q: Obviously, we saw this in the NFL with Colin Kaepernick, we saw this in the NBA with LeBron James, we saw this in NASCAR with Bubba Wallace. What made you decide that you were the best representative for the NHL?
KG: Well, I didn't think that I'm the best representation of that for sure, I think that everybody has a role to play. As I learned more about these issues, there's only so much that people in the community can do. There's only so much that African-American and African-Canadians can do. It comes down to the allies, it comes down to the people who are outside these communities that are committing the oppressions and all of the other terrible things. I see myself as one of those people. I wasn't raised with racism or homophobia or anything like that, but I was raised kind of plain normal. And that's not okay either, that's naïve. I wish I was taught more about these things growing up; I would've spoken out about them a lot sooner. I'm just a person who woke up and realized that I needed to help other human beings. So, I felt an urge to pick up a torch or help out any way I can. Allies is where it's at, that's how it's going to change.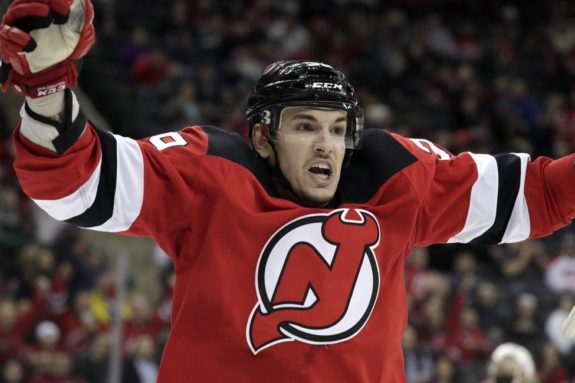 Overall, Gabriel provided some great insight in regards to issues that occur outside of the rink. While he may not the most well-known NHL player, he still plays a vital role in trying to make hockey more diverse and inclusive. I believe that a lot of people, myself included, can admire his work ethic to try and create change, not only in hockey but in the world.
---
---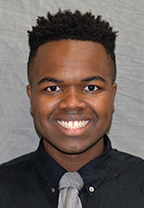 Trey Matthews is currently the play-by-play announcer for the hockey programs at Adrian College. Interestingly, he is also one of the only full-time black hockey play-by-play announcers in the entire country. He has been featured in USA Today, USCHO, & others for his line of work. In addition to that, he's also the host of a podcast show called Locked On Devils. He first began writing for his high school's paper at the University of Detroit Jesuit High School & Academy. Aside from hockey, he also covers the Los Angeles Lakers (NBA) for Belly Up Sports.