The Los Angeles Kings have the best prospect pool in the NHL. They have multiple high-end prospects such as Gabriel Vilardi, Rasmus Kupari, Arthur Kaliyev, Alex Turcotte Samuel Fagemo and the recently drafted Quinton Byfield. Alongside these prospects, they also have the likes of Tobias Bjornfot, Mikey Anderson and Tyler Madden. who could all be effective NHL players. The Kings are projected to have $13,620,715 in cap space this offseason, and with such a deep prospect pool, it should be time for LA to start spending money.
What the Kings Need
The Kings were one of the best defensive teams this season. They had a face-off win percentage of 50.8 (eighth in the NHL), and they only allowed 29.7 shots against per game (fifth). LA was 14th in goals against this season, as they only let in 140 goals. The Kings let in fewer goals than 17 teams, which means they were better than over half of the teams in not allowing goals.
Goalie Jonathan Quick had a poor season in net, posting a .904 save percentage; however, he was great in the final few months of the season. If he gets to split more starts with Cal Petersen, the Kings should be well off in net.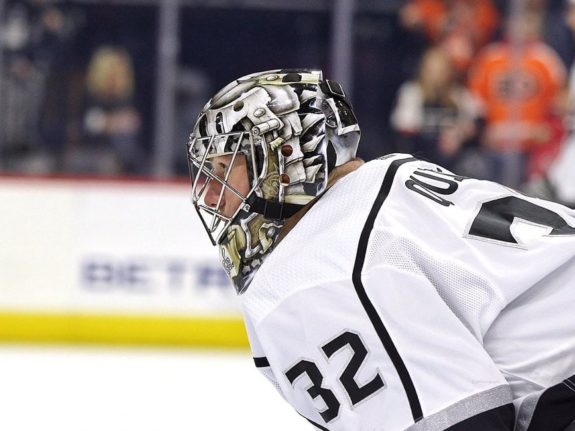 The Kings are great defensively at even-strength, however, their penalty kill struggled. The Kings penalty kill was successful 77.4% of the time. That's good for 23rd in the league. The only team that made the playoffs with a worse penalty kill was the Vegas Golden Knights. The Kings' power play also struggled. The Kings had a 17.1% on the power play; the only playoff team below them was the Columbus Blue Jackets. This highlights that both of the Kings' special teams units need work.

The Kings were great at generating offense this season, however, they rarely capitalized. They were third in shots for (SF) this season, as they took 1,847 shots. Only the Montréal Canadiens(1,963) and Golden Knights (1,950) took more shots then LA. However, LA's 118 goals were the third lowest in the NHL; only the Dallas Stars (108) and Detroit Red Wings (92) scored fewer goals. The Kings can generate chances, but they need to get players who can capitalize on them.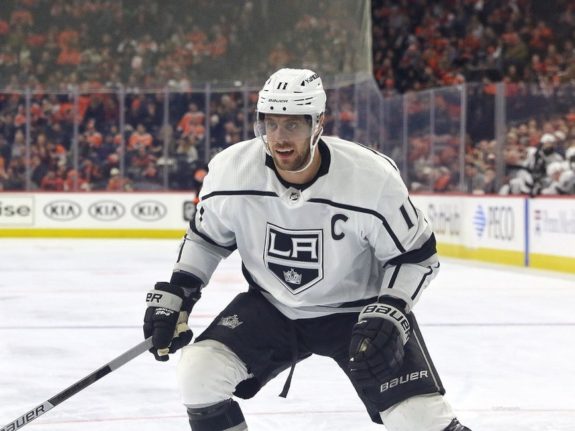 Basically, the Kings' biggest needs are: better special teams players, and scoring wingers.
Mike Hoffman
Mike Hoffman fills lots of the Kings' needs. He's a scoring left winger who can elevate a team's power play. Since the 2014-15 season, he has never scored less than 22 goals in a season. His shooting percentage is 12.2 through that timeframe; this is an elite shooting percentage that's close to some of the league's top goal scorers.
In that same timeframe, Patrick Kane had a 12.7 shooting percentage (S%) and Alex Ovechkin, arguably the greatest goal scorer of all time, had a 13.5 S% in 2014-15. Obviously, Hoffman isn't as good as Kane or Ovechkin, but his goal-scoring ability is clearly near the top of the league.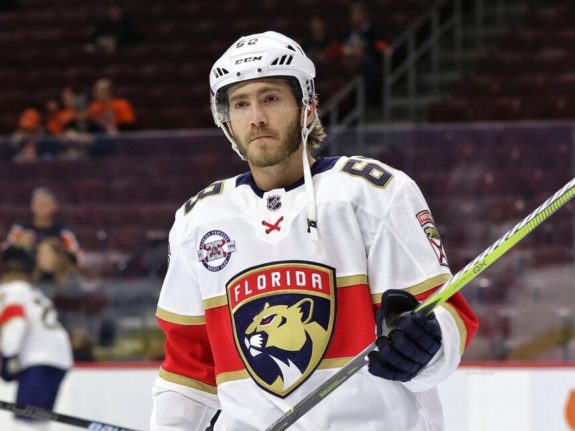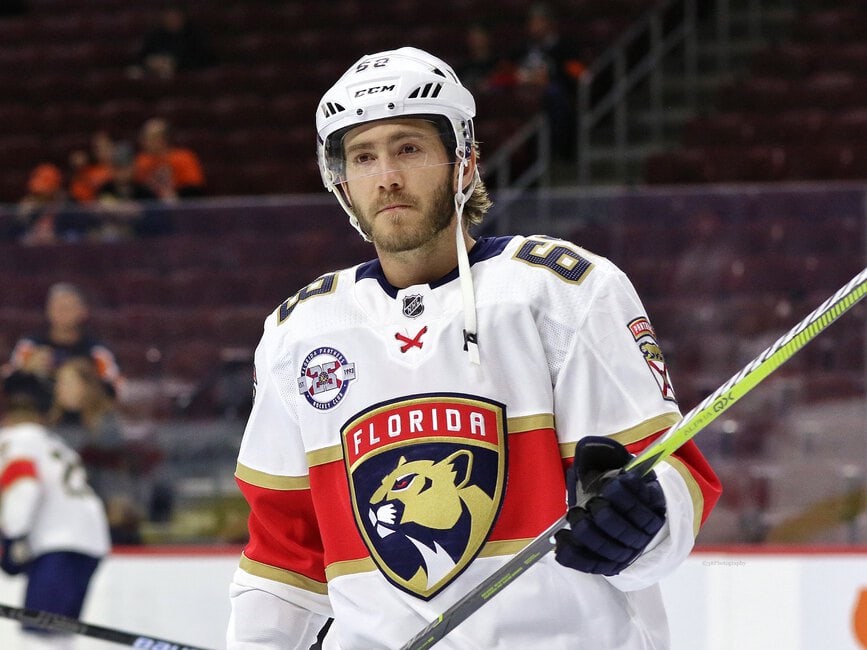 Hoffman is one of the league's premier power-play scorers. This season, he scored 11 power-play goals (PPG) which were 14th in the entire league. In the 2018-19 season, his 17 PPG were tied with Leon Draisatil and Mikko Rantanen for 4th in the NHL. Hoffman is a scoring winger that would vastly improve the Kings power play and help them capitalize more at even-strength.
Michael Grabner
Grabner's main attributes are his speed and penalty killing. Although he is a three-time 20 goal scorer and one-time 30 goal scorer, he's only scored 17 goals over the past two seasons. His speed would be an asset for the Kings, as LA has not been known for being a fast team in recent years.
Grabner's penalty-killing ability would also hugely help the Kings. The graph above shows that his advanced stats on the penalty kill are fantastic. The Kings had one of the league's worst penalty kills this season, so it would be a smart move to add a cheap, penalty killer like Grabner.
Torey Krug
With the Bruins general manager Don Sweeney saying "no progress" has been made on a deal with Krug, the Kings should look into acquiring the left-handed defenseman. Unlike on the right side, the Kings don't have an established left-handed defenseman (LD). The recently acquired Olli Maatta is the team's most established LD, however, he's not the ideal number one LD for a team.
This is where Krug comes in. He's an established top-pairing defenceman, who is strong in most aspects of the game. Offensively, he is one of the best defensemen in the NHL. In the 2019-20 season, he put up 49 points in 61 games played, finishing eighth in points among defensemen. In 2018-19, he finished 12th in points among defensemen with 53 in 64 games played. This season, he led all defencemen in PPP with 28; meaning he could rejuvenate the Kings' struggling power play.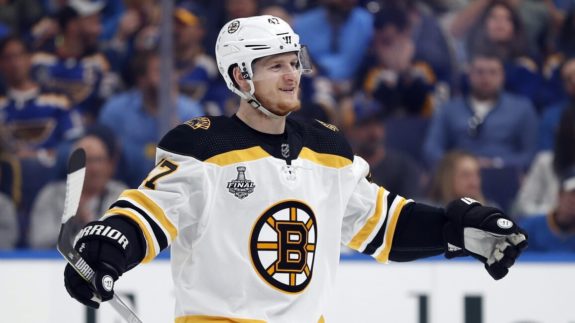 Krug is elite at bringing the puck into the offensive zone and is very good at taking it out of the defensive zone. According to CJ Turtoro's A3Z comparison model, Krug is better at exiting the defensive zone then Erik Karlsson, and is better than Morgan Reilly at entering the offensive zone. This makes Krug one of the best defensemen in the league in transition.
Defense is Krug's weakest aspect, and he wouldn't do much to help the Kings penalty kill improve. However, he is decent defensively. This season, he blocked 48 shots (0.78 per game) and he threw 36 hits (0.59 per game). His takeaway-giveaway ratio of 22-48 also wasn't very good. Other elite offensive defensemen such as Brent Burns (San Jose Sharks), Erik Karlsson (San Jose), John Carlson (Washington Capitals) and Tony DeAngelo (New York Rangers) are better defensively then Krug; however, Krug's benefits outweigh his defensive deficiencies.
Evgeny Dadonov
The Kings are in desperate need of a right winger, and Dadonov is the best one available. Following the Tyler Toffoli trade, the Kings only have two natural right wingers in the NHL. These are Dustin Brown, who is a second liner on most teams, and Martin Frk, a 27-year-old who spent lots of the season in the AHL. Assuming Frk plays in the NHL full-time next year, signing Dadonov would give the Kings strong right-wing depth.
In 2017-18, Dadonov put up 65 points in 74 games played, and in 2018-19, he put up 70 points in 82 games played. He had a down year this season, however, his 47 points in 69 games played would've been second on the Kings. He's put up 17 power-play points in each of the past two seasons, combining for 34 in total. This would have ranked second on the Kings over the past two seasons behind Kopitar.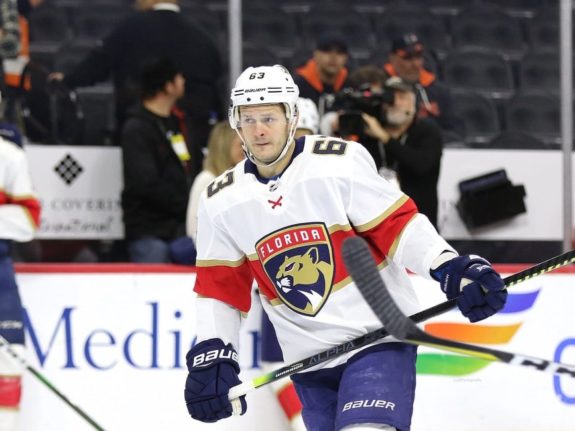 Dadonov would help the Kings power play out immediately, and he'd be a great right winger for the Kopitar and Iafallo line. He wouldn't help the penalty kill in the traditional sense, as he doesn't play on it. However, he's only taken 26 penalty minutes over the past three seasons and has got nominations for the Lady Byng in each of those seasons.
He wouldn't help the penalty kill to kill penalties; however, he'd rarely put the team short-handed. Dadonov has been under looked because of bigger-name free agents, but if the Kings can get him on a short-term deal it could prove very effective.
Stats are per: ESPN, QuantHockey, Hockey Reference, HockeyDB, and Natural Stat Trick
---
---