Before the Penguins begin play in the new year, I thought now would be a good time to revisit Derrick Pouliot's opportunity and play up to this point in the season. So far, things haven't looked so good.
Barely Playing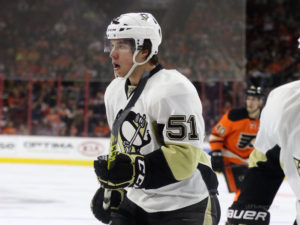 Earlier in the year, I wrote an article basically imploring the Pittsburgh Penguins to play Pouliot with some kind of regularity, citing various reasons as to why it would make sense for all involved parties. To date, Pouliot has played in seven games and the quality of his play hasn't been good. He's a minus three and he hasn't even attempted to push into the offensive, up-tempo style of play that the Penguins deploy.
While injuries to both Trevor Daley and Kris Letang were expected to open opportunities on the blue line, those jobs were pretty much split among Pouliot and AHL call-ups, Steven Olesky and Chad Ruhwedel. Each defenseman has played in at least two games recently and, outside of Ruhwedel's goal against the New Jersey Devils on Dec. 23, contributions by each have been middling at best. For what it's worth, Olesky has been occupying the role of "team goon" amassing 16 penalty minutes in his last five games and offering something "new" to the lineup, but not particularly playing impactful hockey.
With so much very average talent rotating regularly through the injury-riddled blueline, Pouliot's playing time doesn't forecast well.
Can Anything Be Done?
When Pouliot's strongest game this season is a two-block, two-hit, two-PIM performance in an overtime loss to Toronto Maple Leafs, it's difficult to find inspiration. This is especially true when the overtime goal was scored as a direct result of a critical turnover committed by Pouliot, as can be seen clearly in this video:
So what, if anything can be done? Since he's rotated into the lineup (somewhat) Pouliot has been noticeably tentative. He struggles to make decisions, even if they're the wrong one. There seems to be very little intent with his play — he's playing to "not make mistakes" and in doing so, he's achieving the opposite.
Pouliot's best chance to rekindle the rapidly dwindling fire that is his pedigree is to renew his focus. He needs to be the player which other players talk about when it comes to strong practices. He must begin to emulate the work ethic of other players like Eric Fehr, who had an extended stay on the healthy scratch list until he was inserted back into the lineup after a series of impressive practices.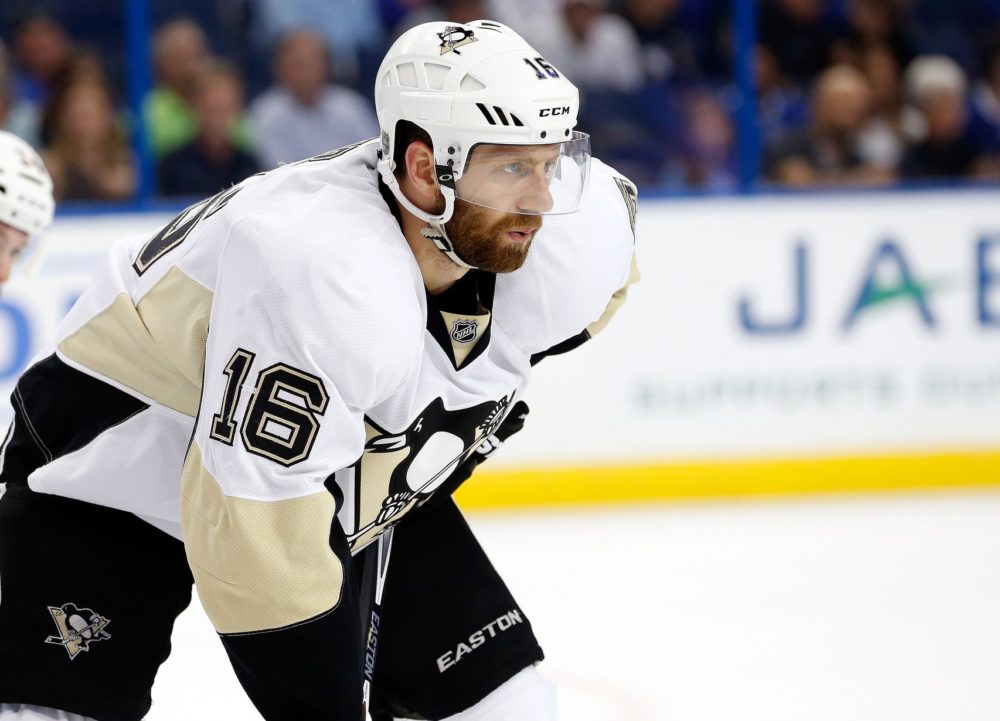 Pivotal Moment
It's now crucial that Pouliot makes every effort to avoid a demotion to the AHL Wilkes-Barre Scranton Baby Pens. Since the recent emergence of Justin Schultz, there's now talk that the Penguins are working very hard to secure his services for the next few years. If and when a deal with Schultz is done, the writing will be on the wall for Pouliot.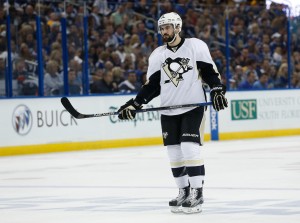 The Penguins are already satisfied with the play of replacement-level players Ruhwadel, Oleksy and David Warsofsky. There is a real possibility that GM Jim Rutherford might be enticed to try and package Pouliot in a trade for other necessary pieces. With little difference among them, moving Pouliot and his perceived potential may garner a larger return than any of the other aforementioned defensemen.
This much is clear: Pouliot hasn't fulfilled his potential to this point. Also clear: there is little benefit to keeping a former first-round pick, who will turn 23-years old this month, toiling away in the minors for yet another season. Pouliot now finds himself in his most difficult position of his young career. To avoid becoming yet another player who is called upon only during emergencies, he must step up. Pouliot has precious little time to impress.
Penguins hockey enthusiast, journalist, poet and rec league roller hockey player.