The NHL season just complete its' second week, and while it is still far too early to read very much into what's happened so far, nevertheless it is interesting to view some of the early trends and see what's been going on.  From Montreal to Columbus there is no shortage of interesting story-lines, so let's get down to it and see what's been happening.
Undefeated:
They said it couldn't be done; that it was impossible. But after winning the Heart and Vezina trophies last season, Carey Price is 5-0 with a 1.2o GAA and a .957 S%, and the Habs are a 6-0 overall.
Those numbers are insane, but the Canadiens are third in the NHL in Corsi-For, controlling 54.7% of the  play, and Plekanec and Pacioretty have combined for 9 goals. While many people – including me – were saying they thought the Canadiens weren't much more than just a good goalie, it seems that perhaps we were wrong.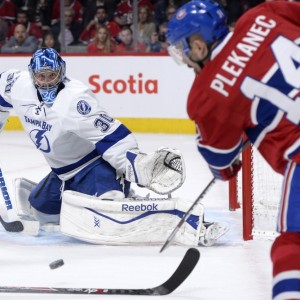 I don't went to go crazy off of a hot start, but points in October count as much as points in March and they are 8% into the season already.  Even if they play just .500 from here on out, their hot start all but guarantees them a playoff spot already.
The biggest change for Montreal though is in possession. They were 22nd last season and now sit third, so if they are for real on that front, they should be able to overcome the inevitable regression in goaltending.
Honorable mention also to the Sharks and Blues who both sit at 4-1.
Winless:
The Blue Jackets are 0-6 and have been outscored 30-13.  While Columbus could look to their even possession rating as a sign  that things will turn around, unfortunately that is inflated by the fact that teams tend to do better once they are down by two goals, and the other team lets off the gas. Since the Jackets are playing from behind so much, it is possible that that has influenced their team CF rating.  Adjusted for score-effects they drop from an even rating and the middle of the league to a 48% rating and the 8th worst in hockey.
As a fan of the Leafs and Coyotes, to my friends in Columbus all I can say is I feel your pain.
Dishonorable mention to Sabres, Leafs, Hurricanes, Devils, Ducks and Hurricanes – all winners of only a single game. Note, however, that Buffalo, Carolina and Calgary haven't even managed to get a game they lost to overtime, and of all the one-win-or-less teams, only the Blue Jackets have played six games.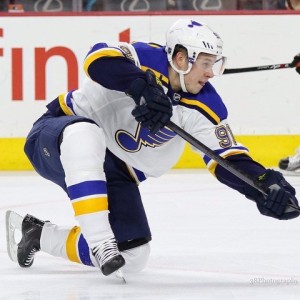 Best Offense:
The Blues lead the NHL with 21 goals in six games, but the Stars are the true champs, scoring 19 goals in just five games. Both Benn and Tarasenko are doing their best to prove that their ascension to the top of the NHL scoring charts was not a fluke, as each have five goals.
The Blues, however, have a much higher Corsi rating, suggesting that their offense is more sustainable than the Stars (who are middle of the league, but are on the positive side). Both teams probably have too high of a shooting percentage to continue at this pace, but looking at all the numbers I don't think either one is massively out-performing where they should be.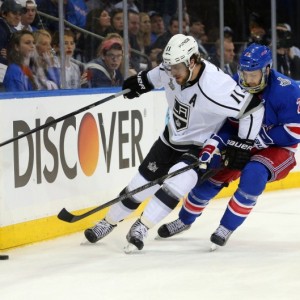 Worst Offense:
The LA Kings.
How they have managed a respectable 2-3 record (and honestly they probably deserved a third win in the season opening game against the Coyotes) despite scoring an NHL low 6 goals is anyone's guess.
That is right, Tomas Plekanec has personally scored just one less goal than the entire LA Kings roster. Side note: If you have Plekanec in a hockey pool, do yourself a favor and sell high. He is 32 and eight seasons removed from his career high of 29 goals.
The Kings, however, do not actually have the worst offense in the NHL, just the lowest amount of goals. They lead the NHL with a 62.1% possession rating and have a just absolutely bizarre shooting percentage of 2.7%. So far, they've been victimized  by a combination of bad goaltending and bad luck and I guarantee they will improve.
The true worst offenses seem to be New Jersey (just 2 5v5 goals) and Calgary (6 5v5 goals) both of whom are in the bottom third of the league in possession stats.  I would also look for Detroit to regress, even though they are averaging an impressive 3 goals per game so far, they are second-last in CF and they have shot a ridiculous 12.5% at 5v5 (8% usually leads the league; just one team has finished a season at over 10%  since 2008-09).
Best Defense:
The Canadiens have the least amount of goals, strong possession stats and the best goalie. Hard to top them, but if the LA Kings (dominant in possession and leading the league) get goaltending anywhere close to what Price is offering, they will win the title as best defensive team in hockey.
It seems to be impossible to out-possess the Kings as they come at you with two of the best defensemen in the NHL as well as two of the best all-round centres.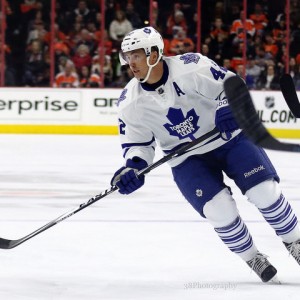 Biggest Surprise:
Credit goes to Twitter for this one (but his bad choice of handle means I can't post it) for pointing out that three goalies in the NHL currently have more points than Sidney Crosby.
Now, it is early and he's far more likely to be among the scoring leaders when it's all done than not, but still, 0 points in five games is shocking to me. Crosby – especially with Kessel – should be racking up the points, and I don't know why he isn't.
Honorable mention to the Leafs who have been competitive in every game so far and who have the seventh best team possession stats in the NHL. Considering they were one of the worst teams at possessing the puck and limiting shots over the last three years, this is quite impressive.
No matter, it won't last – he'll break out soon.
Going Up:
The LA Kings.  Don't worry about the slow start, as long as Quick is average or better they are going to win a lot of games this year. Low shooting percentage and high quality of opposing goalies won't last forever.
Buffalo Sabres. They are out-possessing their opponents and shooting almost as unlucky as the Kings. It won't be long before they go on a run if they keep playing  the way they have been.
Going Down/ Staying Down:
Arizona Coyotes: They are rocking a 110 PDO, bad possession stats, a 5v5 14.5 % shooting rate and unsustainably amazing goaltending. It's too bad that such massive luck didn't result in a record better than 3-2 because things are going to get ugly once those numbers even out a bit.
Calgary Flames: Same story here, bad possession teams need luck to win. They aren't getting it and have just a single victory so far. The loss of Brodie is not being appreciated enough and they don't have the kind of goalie who can keep a team afloat while having the puck as little as they do.
Colorado Avalanche: You'd think with their firepower they'd be a way better team. But then again, Patrick Roy gives us all hope that we can one day coach in the NHL, so that's pretty cool. Their record of 2-3 is fantastic when you consider their abysmal Corsi rating of 38%.  While that is sure to improve (its early and no one can be that bad) their 10% 5v5 shooting-percentage is alarming, because that is almost sure to regress.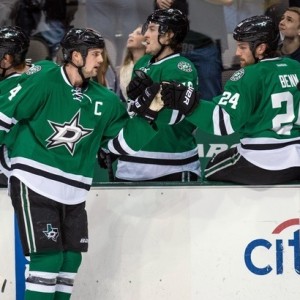 Other Stats Leaders:
Goals: Jamie Benn and Zach Parise both have 5 goals in 5 games.
Assists : Erik Karlsson 8.
Points: Zetterberg  9. (He's shooting 50% if you have him in fantasy, trade him now).
Corsi: Shore, Muzzin and Erhoff (all of the Kings) are the top three possession players so far.
Ice Time: Drew Doughty 27:46
P/60: Martin Hanzal 6.22 (it's early).
All stats NHL.com and waronice.com
Thanks for reading.