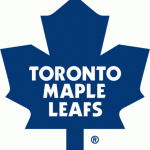 After the first three months of the season, the Leafs rate as one of the most improved clubs while the Canadiens have to be rated as an early disappointment.
In Toronto, Brian Burke's plan is finally starting to take shape as the Leafs have had to use their depth of talent to withstand the fact that up to seven of their regulars have been sidelined at times this season.
Montreal has been dealt a similar rash of injuries, but the Habs simply don't have the depth to survive in the same manner as their "Forever Rivals".
Salary Cap snapshot
Burke has been adamant about not taking in a big dollar, long term contract and has been well-positioned to trade the Leafs into contention as a result of his fiscal flexibility. He has acquired Phil Kessel, Dion Phaneuf and Joffrrey Lupul, among others to improve the quality of this roster, plucking these assets from teams that were not comfortable in carrying their respective cap hits. This flexibility has given the Leafs an alternative to the traditional view that the Amateur Draft is the only way to build and turn a team into a good, solid club. The above-noted trio has delivered a total of 80 points in exchange for a cumulative cap hit of $16 M
Meanwhile, in Montreal, the Habs are suffering under the impact of a couple of potentially horrific contracts. Scott Gomez is their biggest ticket item, with his $7.356 annual cap hit that still has two years to go after this season. He has scored only four assists in 13 games, battling injuries along the way. His scoring drought actually dates back to the middle of last season. Next highest at the pay window is Andrei Markov, who has not yet played this season and carries a $5.75 M annual stipend this year and through the 2013-14 season. That's no goals for over $13M. Add to this outlook, the fact that only Yannick Weber and Markov are signed to play defense here next season. Oh and their top goalie, Carey Price will nee to be resigned at year end.
You need to hit a home run with your top payouts.
Clearly the Leafs can feel good about their spending while Habs appear to have backed themselves into a vey challenging situation.
Organizational depth
The Leafs depth is quite evident when you consider that they have no fewer than four quality NHL centers in Grabovski, Connolly, Bozak and  Steckel, while they nurture Joe Colborne and Nazem Kadri. Burke spoke of a need to fill his top two lines with genuine top six players. Armed with the choice of Kessel, Lupul, Clark MacArthur and Nikolai Kulemin (who is mired in  a severe scoring drought, but is expected to regain his form as the strongest two way player on the team). If you want toughness from the Leafs and they can show you Jay Rosehill, Mike Brown and Colton Orr.
On defense, again, they have significant depth and quality with Phaneuf, leading a group that includes John Michael Liles, Carl Gunnarsson, Luke Schenn, Cody Franson, Jake Gardiner, Mike Komisarek and a top prospect in Keith Aulie.
In goal, an injury to starter James Reimer, looked like it could spell disaster but Jonas Gustavsson and call-up Ben Scrivens have combined to give the Leafs enough quality backstopping to stay among the top teams in the Conference.
The Canadiens, on the other hand are blessed with one established center in Tomas Plekanec, followed by a trio of inexperienced players, featuring the diminutive David Desharnais, Lars Eller and Gomez or Petteri Nokelainen.
On the wings, the Habs do boast some good quality in Rene Bourque, Brian Gionta, Erik Cole and Max Pacioretty. Andrei Kostitsyn and the only tough guy in this group, Travis Moen aslo rates a mention, but after that it gets very thin, very fast. Depth gives the Leafs the edge here.
The Canadiens' defense features P K Subban, a much improved Josh Gorges, pk specialist Hal Gill, and a couple of inconsistent youngsters in Yannik Weber and Rafael Diaz.The addition of Tomas Kaberle is looking like another big, bad contract hit for a guy whose best years are behind him.  Give the Leafs a big edge here.
In goal, Price is the team's MVP and is backed up by Peter Budaj. Price gives the Habs the only edge they might enjoy against the Leafs. If anything ever happens to him, they will really be in trouble.
A few years ago, when the Leafs were a league power, one time winger, Kris King did a commercial where he said, "the Leafs are up here" , holding his hand above his head "and the Habs are down here", holding his hand below his knees.
King closed that commercial by looking into the camera and saying, "Get used to it."
At this point the outlook, for the two clubs, is looking similar to that period of some ten years ago.
Leaf fans are hoping for the return of those days, while Canadiens' supporters do not want to see those dark days again.
Time will tell…