It's true. But, maybe not for the reasons you think.
See, after a decade that saw only a single Playoff appearance and also failed to secure the Leafs a top three pick at any time, I can take a few more seasons of losing. As a Leafs fan, I don't ever really expect the team to win. I expect to have my soul crushed, my spirit broken, my expectations shattered and my loyalty betrayed, but I don't expect winning. Why would I?
I like what the Leafs are doing so far since Brendan Shanahan was hired. Well, actually, when he was hired, he extended Randy Carlyle's contract and let Dave Nonis make several preposterous moves, such as trading Carl Gunnarsson for Roman Polak, and signing Stephane Robidas to a three year contract.  So I guess what I mean is that I like what Shanahan has managed since the firing of Dave Nonis.
But, even that comes with an asterisk because I only like the Phil Kessel trade with the caveat that the Leafs were in a terrible position of weakness to try and trade him (no trade clause, high contract, terrible defense, rumors he quit on the team, etc.) Same thing with hiring Lou Lamoriello – if he's really in charge then I don't get it. If he's a figurehead to help lessen the pressure and teach younger executives like Dubas and Hunter, then I think it's an intelligent move.
The only move I hate outright that the Leafs have recently made is to choose to sign Kadri to a one year contract. I would have liked to see the team give him a little term because I fear that he'll breakout and become very expensive after this season.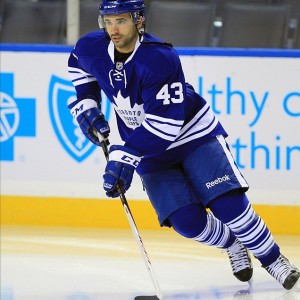 Good Moves!
Other than that, I like all the Leafs' moves, from hiring Dubas and Hunter, to acquiring Marincin and Hunwick, drafting Mitch Marner, singing Brad Boyes, to trading down in the draft and hiring Mike Babcock. But what I like most about the post-Nonis era is a seeming dedication to skill over the tired refrains of grit and character. I appreciate the way in which they're methodically going about their rebuild, seeming to concentrate on asset management and a patient approach to prospect management.
It all seems to be good, and I'm optimistic about a team that begins it's rebuild with the trio of William Nylander, Morgan Rielly and Mitch Marner. But My patience is being tried.
When Does This Rebuild Actually Start?
Like I said, I don't mind watching the losses pile up if I can get behind the overall team philosophy and plan, but if I have one problem (the one the tile is alluding to) it's that this rebuild doesn't seem to be happening.
Look, I get the patient approach. I even get the concept of not ditching a guy because no one wants him and instead working towards maybe building him up so he seems more valuable to a potential suitor. But there is such a thing as being too patient.
The Leafs might not want to rush their top prospects, but Connor Brown is going to turn 22 this year, Fred Gauthier is 20, etc. They assets like T.J Brennan and Matt Frattin who there probably isn't room for on the roster right now.  Mean while, wasted roster spots are going to players who won't be here soon anyways and who were part of a team whose problems went way deeper than just Kessel.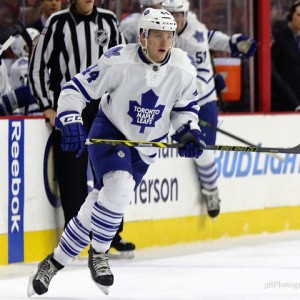 The Leafs have a new coach, they have fan support for  rebuild and what seems to be excellent management for the first time this millennium. All I am saying here is that I want to want to watch this team, and I'd like to see some evidence of an actual rebuild by way of player movement.
Unless I'm mistaken, only Santorelli, Franson and Kessel are significant subtractions from last year's team.  James Van Riemsdyk is the team's best trade chip, given his age and contract. Tyler Bozak and Joffrey Lupul are bad players on brutal contracts, but even if it's not much, you wouldn't think they're totally untradable. Komarov, should also be moved.
On defense is where the pile up really bugs me. I see no reason that the rebuilding Leafs shouldn't be dressing Marincin, Percy, Harrington, Reilly, Gardiner and Brennan. That means Phaneuf, Polak and Robidas all need to go, and the sooner the better, because right now, this doesn't really feel like a rebuild.
I do appreciate the Leafs attempts to troll the league for bargain players they later flip, and I don't think there's much value in outright tanking, but there also are the fans to think about. I'm cool with losing, just get the guys who aren't going to be here out of here so I can enjoy watching my team.
Thanks for reading.