For the Tampa Bay Lightning, there was only one acceptable outcome for the 2019-20 NHL season: win the Stanley Cup. After experiencing one of the greatest postseason collapses in sports history along with a cap crunch barring down in 2020, it appeared that this would be the franchise's last chance to win with the core group of players that brought Tampa Bay back from irrelevance over the last decade.
After hardships, injuries, and a long pause due to a global pandemic, the Lightning ultimately reached their goal. In the waning days of September, they hoisted the 2020 Stanley Cup in a bubble in Edmonton, an end no one could have predicted when the season started.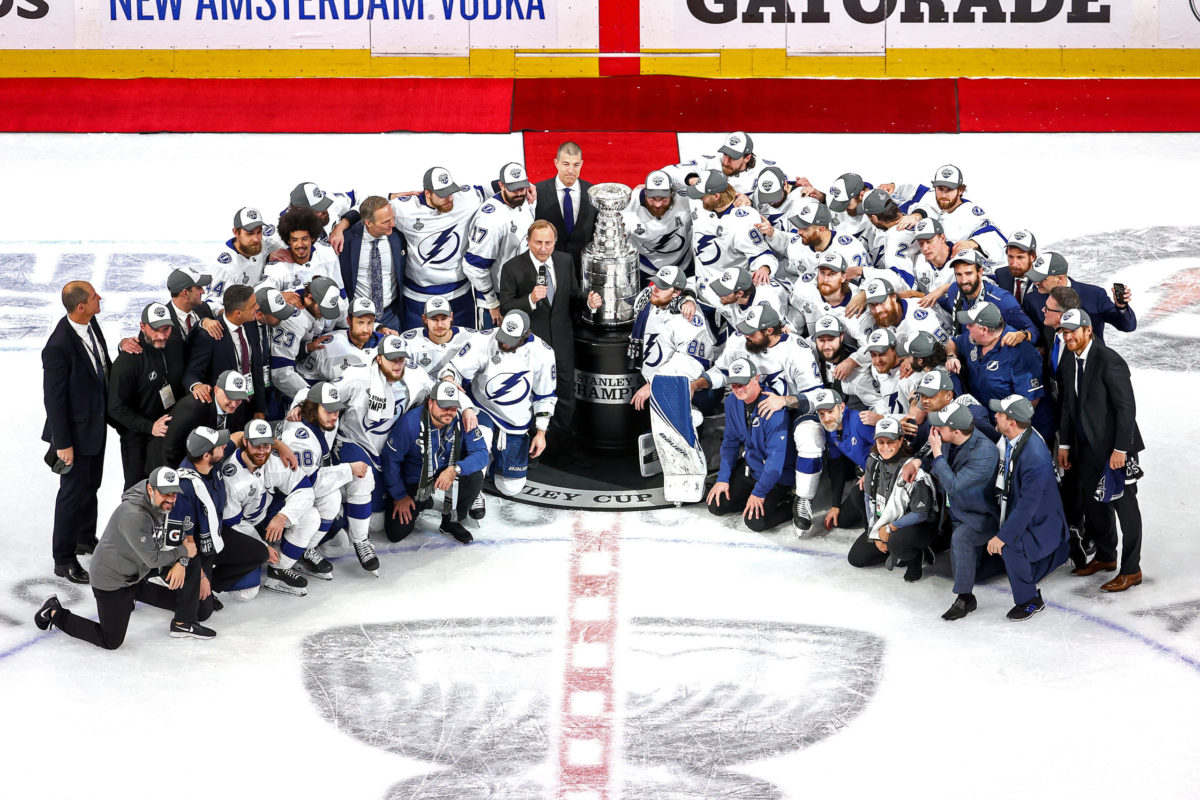 After reaching the pinnacle of the sport, Tampa Bay then looked forward at an imposing offseason, in which a deep cap crunch was expected to ravage their roster. While this may not have come to full fruition, the Lightning still lost meaningful talent, with names like Cedric Paquette, Brayden Coburn, Kevin Shattenkirk, and Zak Bogosian departing the franchise after raising the Cup.
Related: Paquette's Legacy as the Lightning's Big Man
After this eventful offseason where it sometimes felt like they wouldn't get to defend their Stanley Cup Championship, the Lightning are ready. And, while this season will be unlike any other, there's no reason to believe that they won't be a favorite to win it all once again.
Lightning's Forward Core Is Still Amongst the Best
Inarguably, the Lightning's biggest loss was the announcement that Nikita Kucherov would miss the entire regular season due to a hip injury. While this loss can be somewhat mitigated with the return of Steven Stamkos to the line-up after he missed 99 percent of the postseason, you just can't replace what Kucherov brings each night, even with an elite scorer like Stamkos.
However, despite the loss of Kucherov, the Lightning's forward core is still one of the deepest in the NHL. At the top, you have Brayden Point, Ondrej Palat, and Stamkos, a line that has a great balance of defensive awareness and offensive talent.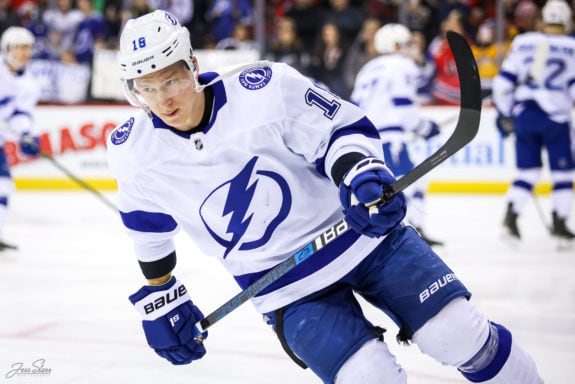 Next, the second line will likely feature Alex Killorn, Anthony Cirelli, and Tyler Johnson. This line is a real enigma for the team, as it features three forwards who can score 20-goals that play a sound defensive game, but they never looked in sync during the playoffs. If they can form some chemistry, however, there's a high ceiling for these players.
In the bottom six, Tampa Bay will start one of the best third-lines in the sport, with Yanni Gourde, Blake Coleman, and Barclay Goodrow showcasing that they could change the course of a game throughout the 2020 playoffs. This unit may not hit the scoresheet every night, but they will be noticed each and every game.
Related: Lightning's 3rd Line Key to a Successful 2020-21 Season
Finally, the fourth line will be a bit a youth showcase, as rookie Mitchell Stephens is expected to take over at center, with Alexander Volkov or Mathieu Joseph joining him on the wing alongside veteran Pat Maroon. So, while this line may not have the same weight as it did last season, it should still provide that needed fourth-line energy.
Defense and Goaltending Is Boom or Bust for Lightning
Following their forward corps, the Lightning's defense and goaltending is, arguably, the best part of the franchise, with one caveat. This is an elite group when healthy, but Tampa Bay has little depth to absorb a major injury or two.
You can see this most profoundly at goaltending, where Andrei Vasilevskiy has established himself as a top-five goaltender in the league who can easily win 30 to 40 games every season. Behind Vasilevksiy is Curtis McElhinney, who is a solid backup who could start for short stints.
If they stay healthy, then the Lightning have nothing to worry about it net. However, after them there is a void of NHL-caliber goaltending talent, meaning that if injury strikes either player, their counterpart will be asked to shoulder all of the workload while they are out.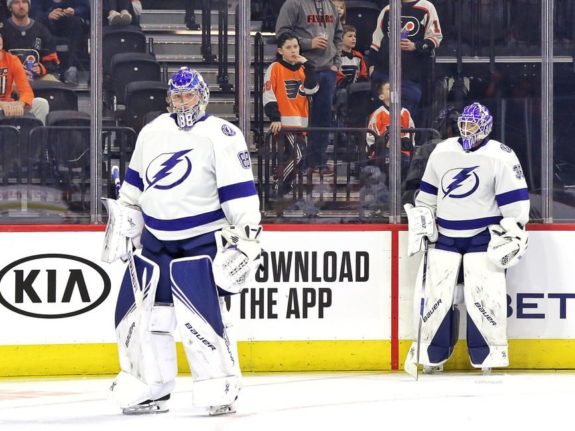 Team defense is in a similar position for the Lightning. Sure, they feature names like Victor Hedman, Ryan McDonagh, Mikhail Sergachev, and Erik Cernak, who are some of the best players at their positions, but there's little depth outside of them. While they were able to bring back Jan Rutta and are expecting Cal Foote to take that next step this season, there's not much behind them.
Related: Tampa Bay Lightning Prospect Profile: Cal Foote
Once again, if everyone can stay healthy, then this won't be an issue. If Tampa Bay suffers even one or two injuries on defense, however, this lack of depth could turn an elite group into one that is, simply, mediocre.
What Are Tampa Bay's Expectation for 2020-21?
Winning the Stanley Cup is hard, even in the best of circumstances. The NHL is one of the most competitive leagues in the world, and there's no guarantee that a dominant team will actually go on to win it all.
With a season schedule truly unlike anything the league has seen before, repeating as champions will be even harder for Tampa Bay. The 2020-21 season will go down in history as the impossible season, as everything needs to go right for it to even finish.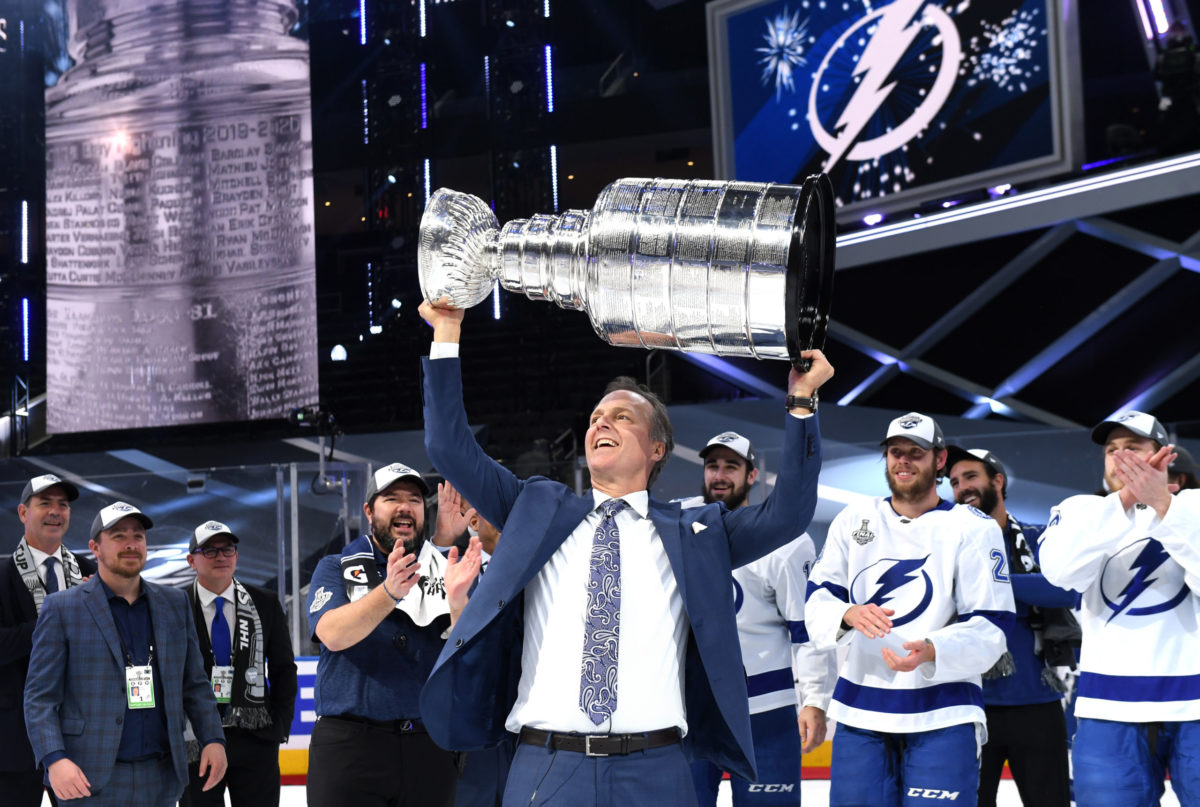 Despite this uncertainty, the Lightning should be a dominant force in the Central Division. They have elite talent at all ends of the ice, and they will be motivated to show that their recent championship was not just a fluke from the bubble.
Will they hoist the Cup again in 2021? That is impossible to guarantee. But they should at least be in the conversation throughout the regular season as one of the best teams in the NHL.