"Juice, juice is temporary, you know
Anyone can obtain the juice or something
I mean, you could say that just 'cause you got a nice car or something, like
'Oh, man, he got the juice,' you know, it's something that kind of comes and goes"
In the case of the Detroit Red Wings, they obtained the "juice" by claiming defenseman Christian Djoos off of waivers from the Anaheim Ducks.
With the beginning of the 2020-21 season just days away, this move helps bolster the Red Wings' depth on the blue line. Djoos, a seventh-round pick of the Washington Capitals in 2012, has just a single year on his deal with a cap-hit of only $1 million. After adding the Swedish defender, the Red Wings still have a little over $8.5 million in cap space. He won a Stanley Cup with the Capitals during their 2018 championship run – making him just the third member of the Red Wings with a championship ring on his finger (the others being Darren Helm and Valtteri Filppula).
But what can the Red Wings and their fans expect from the newest member of the team? What are the implications of general manager Steve Yzerman putting in a claim for the defender? Though this is a player that won't move the needle much, there are more than a few things to be taken from this transaction.
DeKeyser 2.0?
The thing that will immediately jump out at you about this player is his footwork. He has a smooth stride that helps him get up and down the ice with relative ease. In this sense, he might remind Red Wing fans of a younger Danny DeKeyser, whose skating was a major selling point when he was an undrafted free agent.
In fact, I would even go as far as to say that Djoos is something of a "DeKeyser-lite" in terms of what he will bring to the Red Wings. Not only do both players skate very well, but both players can make a great first pass. That being said, Djoos also faces a lot of the same limitations as the Red Wings' most-senior defender.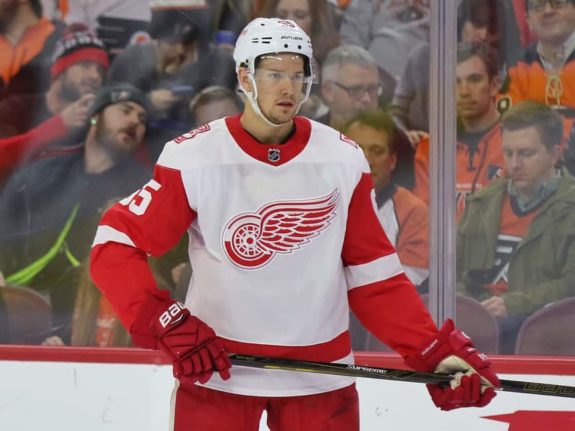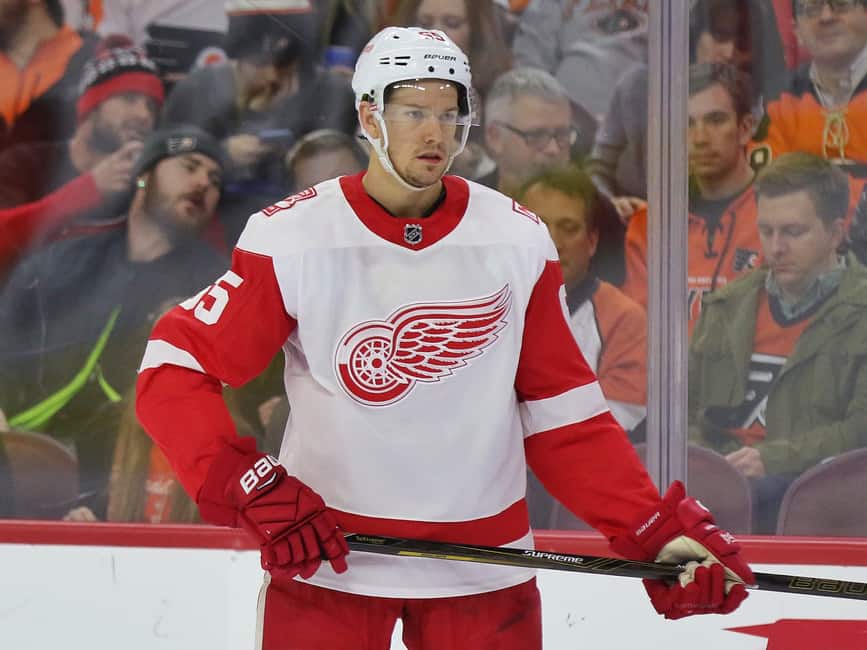 When it comes to production, both perform at a similar scoring rate: DeKeyser's is .28 points per-game (P/G) through 441 regular season games; Djoos's is .23 P/G through 119 games. A key outlier here is the players' offensive zone start-percentage (the amount of time a player begins their shift in the offensive zone). DeKeyser starts just 47.5% of his shifts in the offensive zone, while Djoos starts 59.5% of his shifts there. Essentially, DeKeyser has done (a little) more with less for a longer period of time.
Another factor here is ice-time. Through those 441 games, DeKeyser has an average time on-ice (ATOI) of 21:22; through Djoos's 119 games, he has an ATOI of just 14:20. During his nine-game stint with the Ducks last season, he matched DeKeyser's ATOI of 21:22 and produced three points. An argument can be made that this is a player that has been held back by a lack of ice-time. Should he receive a healthy dose of minutes with the Red Wings, he could very well match or even exceed DeKeyser's scoring-rate.
The thing to keep in mind here is that DeKeyser is used as an anchor on the blue line; any points he can put up are welcome, but his main focus is playing solid, defensive hockey and making sure that the puck is headed the right direction. In Djoos's case, he has been used primarily as a source of offense from the blue line. While he's not exactly a liability in his own end – his 51% Corsi-rating is proof of that – he also isn't exactly who you would want on the ice when you need to preserve a lead to win the game.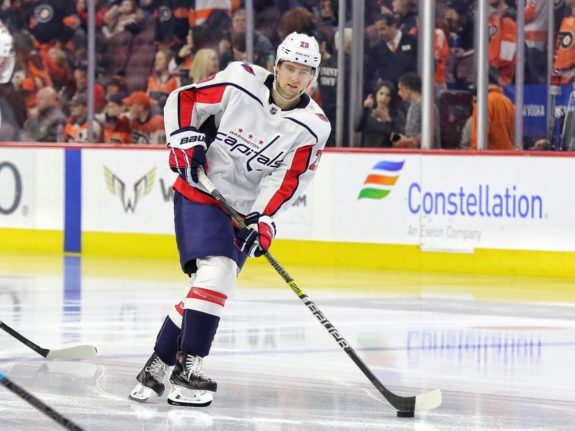 Essentially, DeKeyser and Djoos are two sides of the same coin where one is more defensively-oriented and the other is offensively-oriented. By claiming Djoos, the Red Wings may even be betting on his ability to round-out his game even further. That may be the key to determining whether or not this player has a long-term future in Detroit.
Take a Spot
The intention of claiming Djoos has to be to let him play and add another body that can compete for a spot in the roster. If the Red Wings were to demote him to the taxi squad or the AHL, the Ducks would have first dibs of taking him back, creating a situation similar to the one with goaltender Eric Comrie from last season. No, Yzerman brought this player in to play for the Red Wings, at least for a little bit.
With a defensive group that already includes DeKeyser, Filip Hronek, Patrik Nemeth, Marc Staal, Jon Merrill, Troy Stecher and Alex Biega, somebody is about to be demoted to make way for Djoos. Also, players like Dennis Cholowski and Gustav Lindstrom now have another person to beat out to make the NHL team. You can't say that the Red Wings don't have bodies on the blue line.
And maybe that is the point of this transaction. With how quickly the flow of the season can be interrupted due to injuries and Covid-19, it helps to have as many players that can potentially fill-in on a moment's notice. While this move more than likely bumps somebody (probably Biega) out of a roster spot they thought they had, it gives the Red Wings a deeper blue line in a season where depth is paramount – plus you could argue that Djoos is an upgrade over some of the defensemen slated to crack the opening night roster.
Anyone Can Obtain the Juice
As previously mentioned, Djoos is on a one-year deal that carries a very manageable $1 million cap-hit. This gives Yzerman yet another piece that he could potentially auction off at the trade deadline this season. Given that we just established that teams are going to need depth this season and into the playoffs, there is bound to be some team that looks at the Red Wings' new defenseman as a cheap way to augment their team's defensive depth.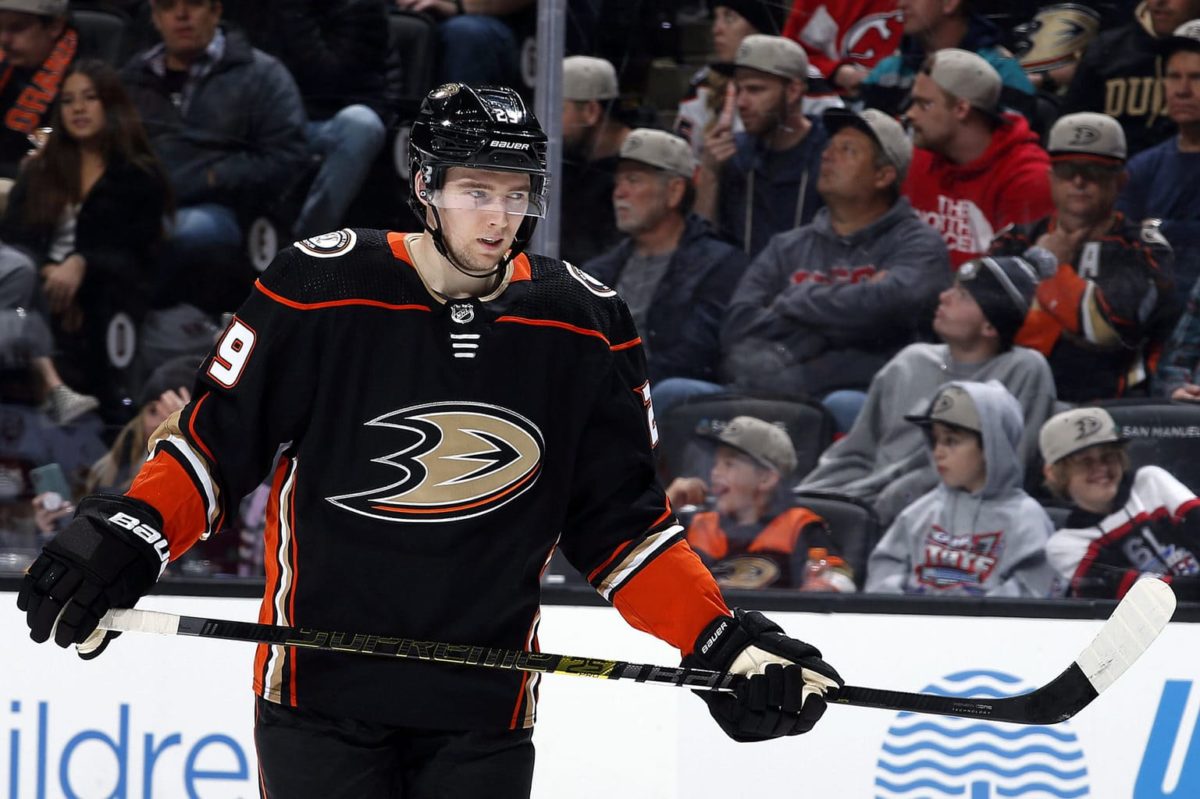 Last year, the Ducks acquired Djoos from the Capitals in exchange for forward prospect Daniel Sprong. This should help paint a picture of what the defender's value is in a trade. Anaheim gave up a B-level prospect that needed (another) change of scenery to acquire him. Given that the Red Wings just claimed him off of waivers for free, his trade value is probably a bit lower than that nowadays.
What Yzerman will hope for is a strong season from Djoos, potentially in an expanded role from what he had with the Capitals. If he can continue to post strong possession metrics while playing around 18 minutes a night, the Red Wings could eventually fetch a second-round pick for his services. This is another patented Yzerman move that takes on minimal risk with the potential for a healthy reward.
Going Forward
It will be interesting to see where head coach Jeff Blashill places Djoos in the lineup. With training camp revealing just one defensive pair that seems set in stone, the rest of the defensive lineup seems wide open. This is a player that belongs on the bottom pairing, but could play some minutes on the second pairing for this team.
With hopes of opening Djoos up offensively, Blashill will want to pair him with a defender that is more proficient in their own end. That description honestly fits Merrill pretty well. Shoot, if that is the pair, it could have potential as a decent second-pairing behind DeKeyser and Hronek.
But alas, as a wise man once said, the juice is something "that kind of comes and goes." I wouldn't expect this variety of "juice" to be any different.
---