Whenever a team wins the Stanley Cup, it is a special moment not just for those with a vested interest in that franchise, but for the NHL itself. The Stanley Cup represents the peak sporting, and it is an award that garners recognition and respect across the world in a way that few trophies can.
However, when the 2020 Stanley Cup was awarded to the Tampa Bay Lightning close to a year after the start of the 2019-20 season, it felt different. As NHL commissioner Gary Bettman passed the Cup to Lightning captain Steven Stamkos, you could tell that a weight was lifted off both their shoulders.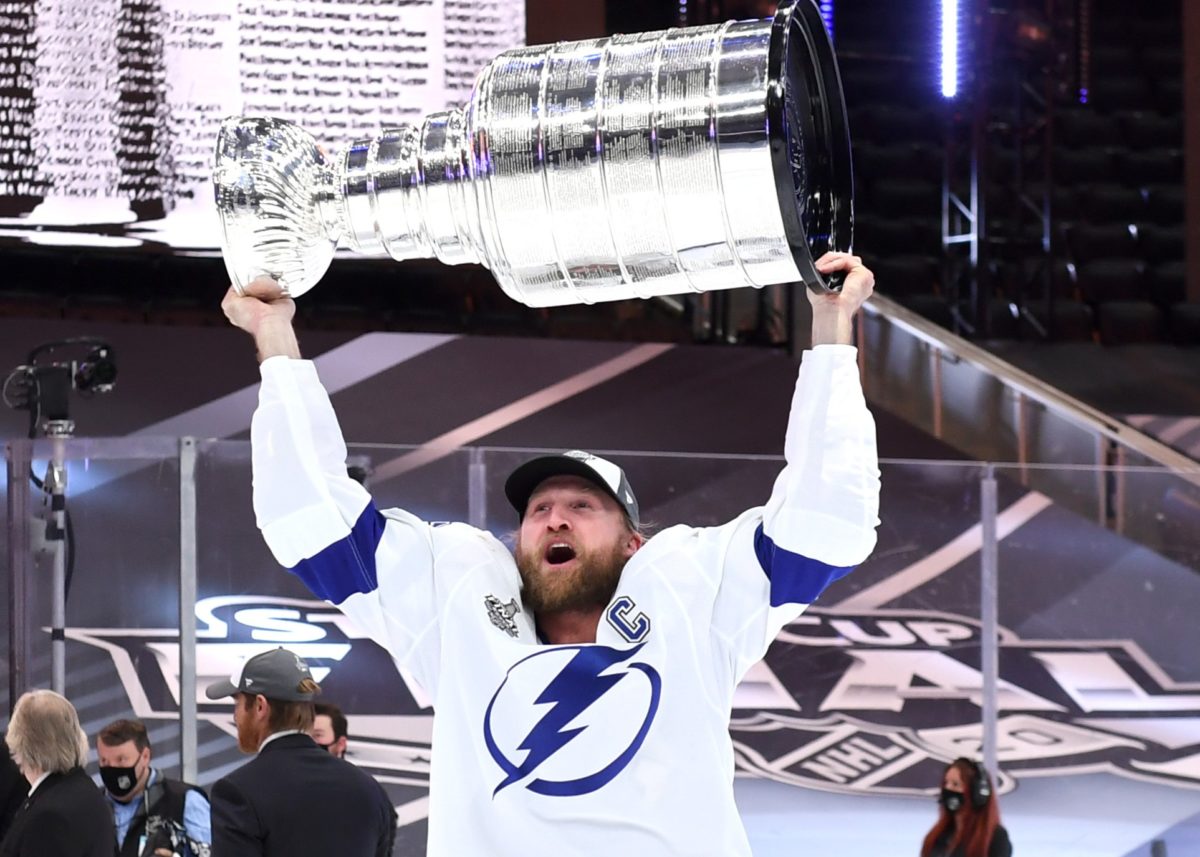 For the Lightning, claiming the Stanley Cup represented closure to a long and tiring story after years of struggling to live up to great expectations. For the NHL, crowning a champion brought the league a needed conclusion to what was one of the most difficult set of circumstances in its' 100-plus year existence.
*Review copy of "Tampa Bay Lightning 2020 Stanley Cup Champions" film provided by Cinedigm.
Lightning Defined by Their Struggles
In many ways, it is only fitting that the centerpiece of the 2020 playoffs became the Tampa Bay Lightning. After they defied expectations and made a run to the 2015 Stanley Cup Final, they positioned themselves as one of the most dominant teams in the NHL, reaching the Eastern Conference Final three more times in the following four seasons.
Then, they amassed a 62 win regular season in 2018-19 that put them amongst the greatest teams in league history.
Related: 100 Greatest NHL Players by Team
However, as we all know, this record-setting season ended in a quick and painful four-game sweep to the Columbus Blue Jackets. After this heartbreak, it would have been easy to expect the Lightning to crumble, but instead, they stayed strong and put together another excellent season that led to big acquisitions at the trade deadline before the entire world was derailed by the COVID-19 Pandemic.
All of this set dressing made a compelling storyline that Cinedigm captured perfectly. They represented Tampa Bay's exceptional situation heading into the playoffs without making it a defining aspect of the film. Instead, it was presented as pieces of a larger puzzle that was the 2020 postseason.
Lightning's 2020 Playoffs is Something From Fiction
Even without the wrinkle of the pandemic, Tampa Bay's playoff story is unbelievable. Their first official series started with a Game 1 five-overtime win against the Blue Jackets that set the tone for how exceptional this could be.
Related: The 5 Most Iconic Goals From the Lightning's Stanley Cup Run
After they defeated their personal demons in Round 1, the Lightning then had to take on the Boston Bruins and New York Islanders in Round 2 and the Eastern Conference Final, respectively. These games had everything, from blowout wins to last-second game-winning goals to series-clinching tallies in tight overtime contests.
Then, you had the Stanley Cup Final against the Dallas Stars, which featured one of the greatest goals in Lightning history when Stamkos returned from injury for one game and scored a series-defining goal in just 2:47 seconds of playoff ice time.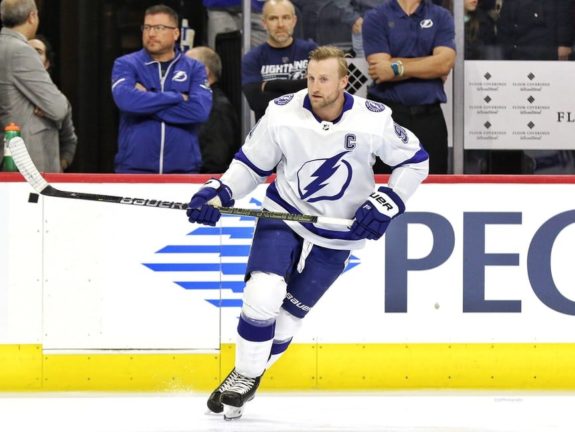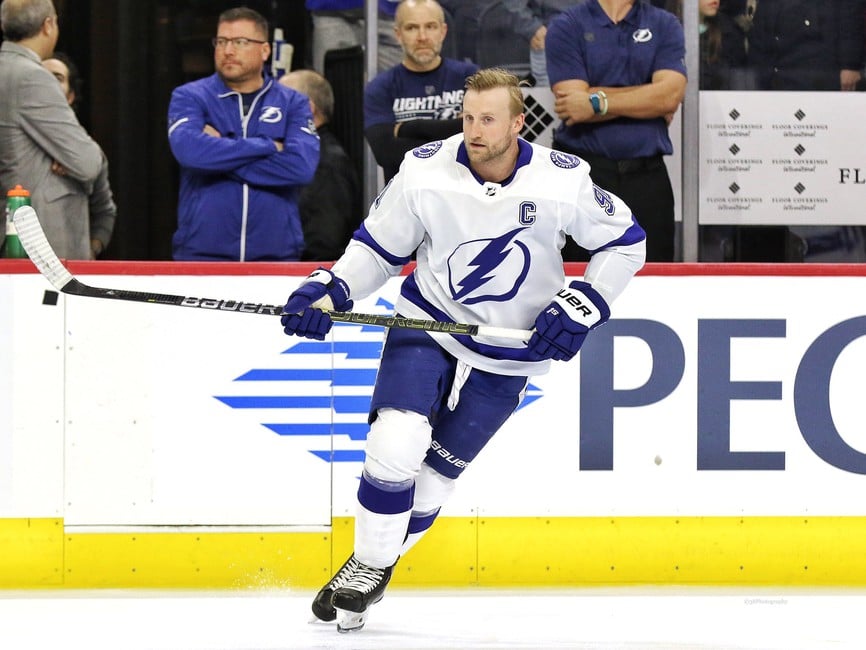 Even if this had just been a normal postseason, the Lightning's run to the Stanley Cup would still have been exceptional. Every piece of Tampa Bay's story felt like it was scripted, with the final scenes of the film leaving an emotional arc that only a perfect sports story can provide.
Playoff Bubble Makes This More Than a Vanity Piece
Obviously, a film of this nature is meant to be enjoyed by the winning fanbase as a record of their team's accomplishments. However, the 2020 edition has something to provide even for non-Lightning fans.
With the Edmonton and Toronto bubbles being the dominant through-line of the postseason, both bubbles became a character in this film. Seeing the player's emotions change from excitement at the start of the play-in round to complete exasperation by the end of the Stanley Cup Final brings a different context to a story that already seemed impossible.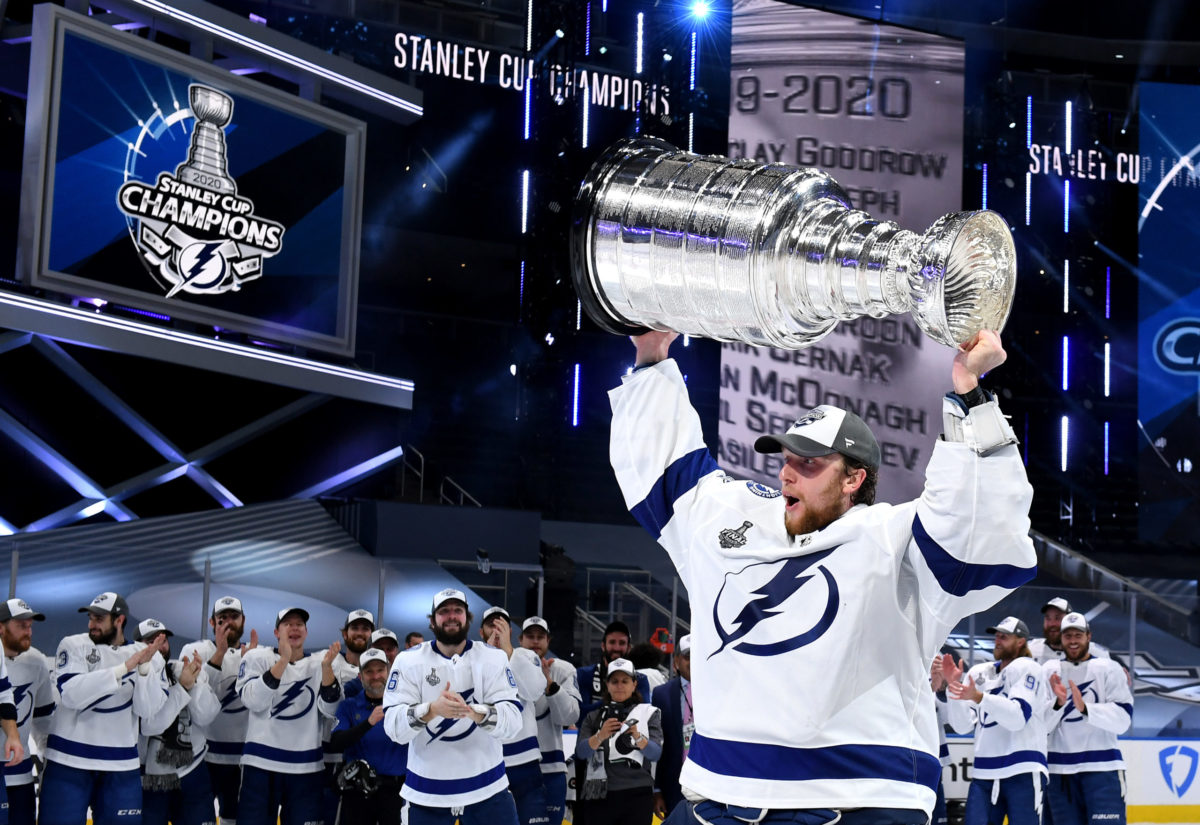 This makes Cinedigm's film feel important, even if you aren't a fan of the Lightning. Everyone knows that their favorite athletes are people, but this can sometimes get lost when your only interaction with a player is watching them during a game. Seeing these professional athletes just trying to work through what it meant to be in the bubble for two-plus months felt meaningful not only for fans of the Lightning but for anyone who enjoys the sport.
Cinedigm's Film Is Worth a Watch for All Hockey Fans
Even if you aren't a fan of Tampa Bay, Cinedigm's film is worth your time. The Lightning's story is compelling throughout and seeing different angles of the human side of the hockey bubble is important.
If you are interested in watching the complete Tampa Bay Lightning® 2020 Stanley Cup® Champions film, it is available on the NHL Store as a Blu-ray Combo or DVD, and can be purchased through digital outlets as well.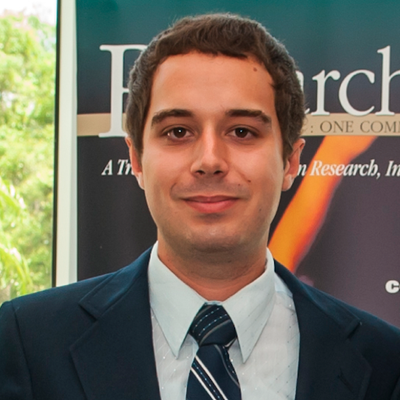 Eugene Helfrick is a Tampa Bay Lightning writer who is actually from Tampa Bay. He has written about the Lightning for six years, covering everything from their run to the 2015 Stanley Cup Final, to their crushing first-round exit in 2019, to their redemption in the bubble in 2020. While he is happy to talk about just about anything from cows to cars to video games, hockey will always remain one of his favorite pastimes.