In this edition of Toronto Maple Leafs News & Rumors, I'll share Mitch Marner's insights about the possibility of the Maple Leafs being based entirely in the United States during the 2021 NHL season. I'll also share his memories about his first meeting new teammate Wayne Simmonds.
Related: Maple Leafs News & Rumors: Franchise Value, Sandin, Rielly & Robertson
Third, I'll take a look at the importance of the 2021 season to Frederik Andersen's Maple Leafs career pathway; and, finally, I look more at the possibility that there might be a Miami Maple Leafs – or some other possibility that isn't Toronto.
Item One: Mitch Marner Needs His Dog and His Girlfriend
Mitch Marner hopes that, should the Maple Leafs have to relocate to the United States to play hockey this season, families can live with the team wherever they might land.
Late yesterday news hit that the Maple Leafs could end up like their Toronto counterparts the Blue Jays (baseball) and the Raptors (basketball) by playing all their "home" games in the United States. So far, and it seems to be a huge stumbling block, the Canadian province governments haven't signed off on the NHL's plan to have a Canadian Division.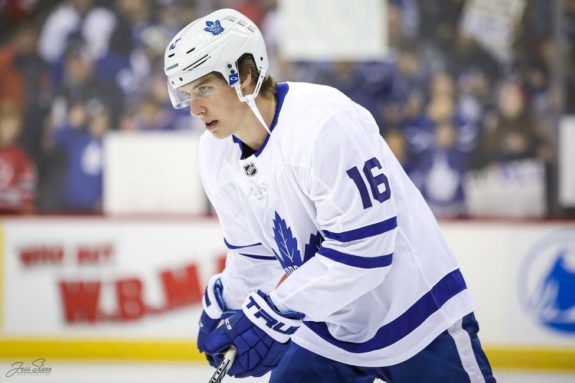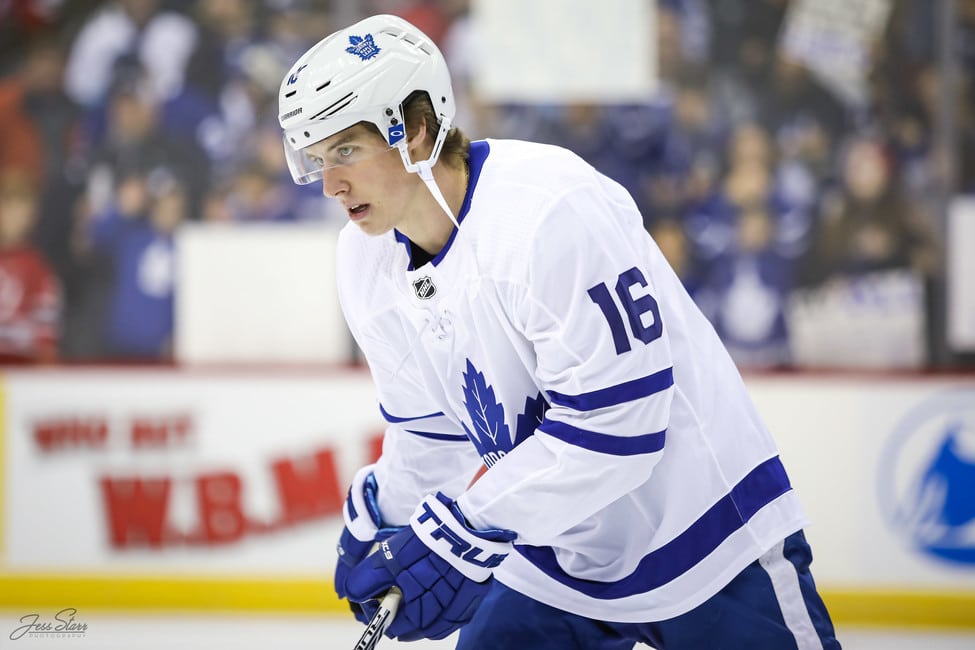 In light of that news, Marner spoke to Sportsnet about the possibility of having to relocate to the United States for the upcoming NHL season. He had two conditions: he had to bring his family (his dog and his girlfriend) with him. And, while it might not mean much, he listed them in that order.
Related: Chinese Hockey Expanding at an Astonishing Rate
During the interview, Marner noted that yesterday was the first he had heard the news, but he seemed calm enough with his response. He believed that he, and probably other NHL players, would be fine relocating if they could bring their families with them.
"Obviously," Marner noted, "it would be a long time without seeing anyone in your family or people close to you, so I think if they have that in play and make sure that we're staying safe and smart during the time, then I think it would be OK."
By the way, he added that Ontario now was "full of chill" and he hoped that his team might move someplace warm so he could enjoy the weather a little more.
Item Two: When Mitch Marner First Met Wayne Simmonds, He Was Scared
During a Sportsnet interview, Marner recalls the first time he met Wayne Simmonds. It was during the World Championships in Paris, France, and Cologne, Germany, in May 2017. Although Marner was impressed with Simmonds as a player, what he first felt was "fear." In fact, his exact words when asked about first meeting Simmonds were "I was scared, to be honest."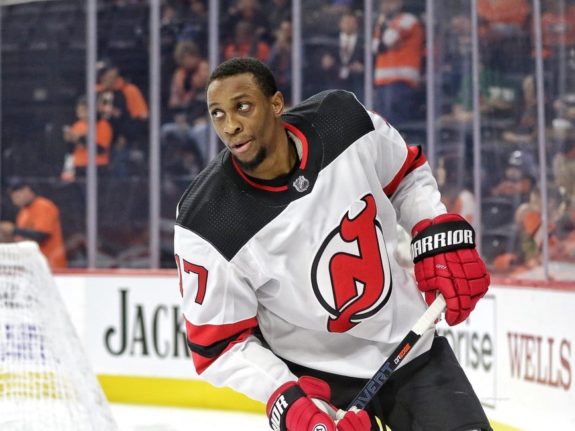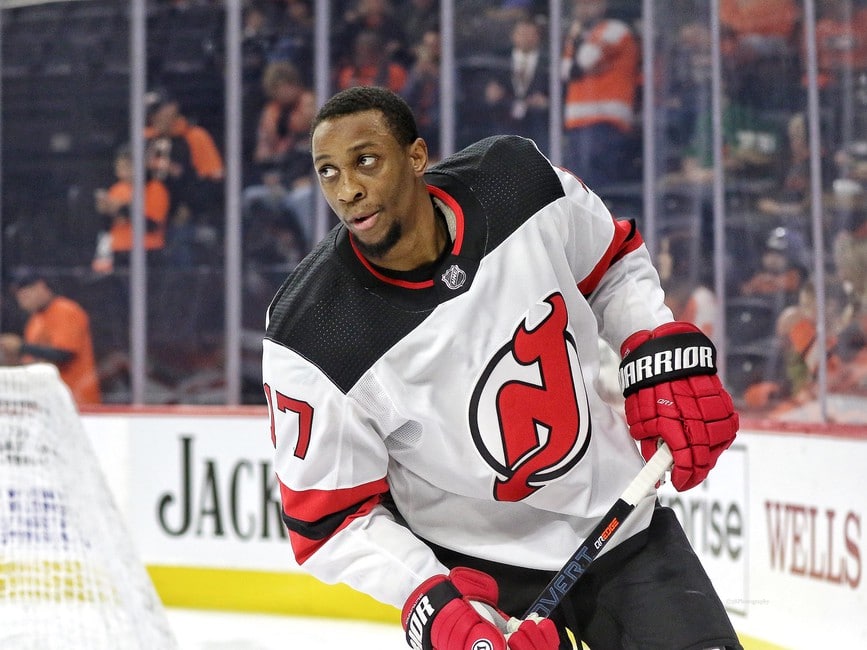 Marner explained that everyone in the NHL knows Simmonds is a big power guy who finishes his checks, works hard every single shift, and doesn't take off any game. Marner also recalls that he was "young," and was in his first year and being at his first World's. It was "just was pretty nerve wracking."
Related: Top 5 Goaltenders of the 1960s
He certainly knew Simmonds NHL resume and knew he had been on great teams with both the Philadelphia Flyers and the Los Angeles Kings. However, when he and Simmonds got to know each other and went for dinners with the team, he discovered Simmonds was "an unbelievably great guy." They talked a lot.
Marner also knows that Simmonds is something else again on the ice, where he brings a different fire and passion. However, off the ice, Marner describes Simmonds as "a great dude" and someone he loves talking with. He noted Simmonds' sense of humor and spirt of fun, which were characteristics he appreciated.
Item Three: Frederik Andersen Is Facing a Big Season
The 2021 season will be crucial for Frederik Andersen. He knows that, coming off a troubling season, he has one task. He must prove the 2019-20 season was a fluke. Although few can fault Andersen's regular-season play and his ability to carry the team since he came from the Anaheim Ducks, last season he logged his career-worst stats. Both his save percentage (.909) and his goals-against average (2.85) were his lowest ever.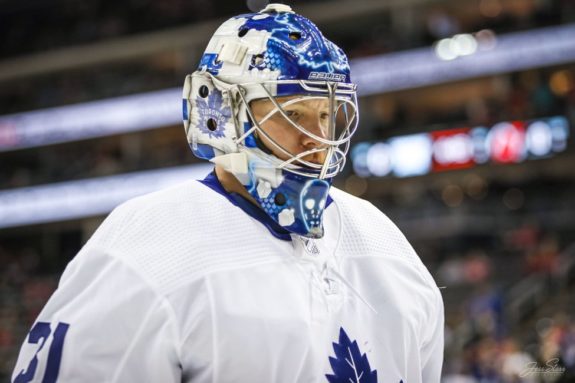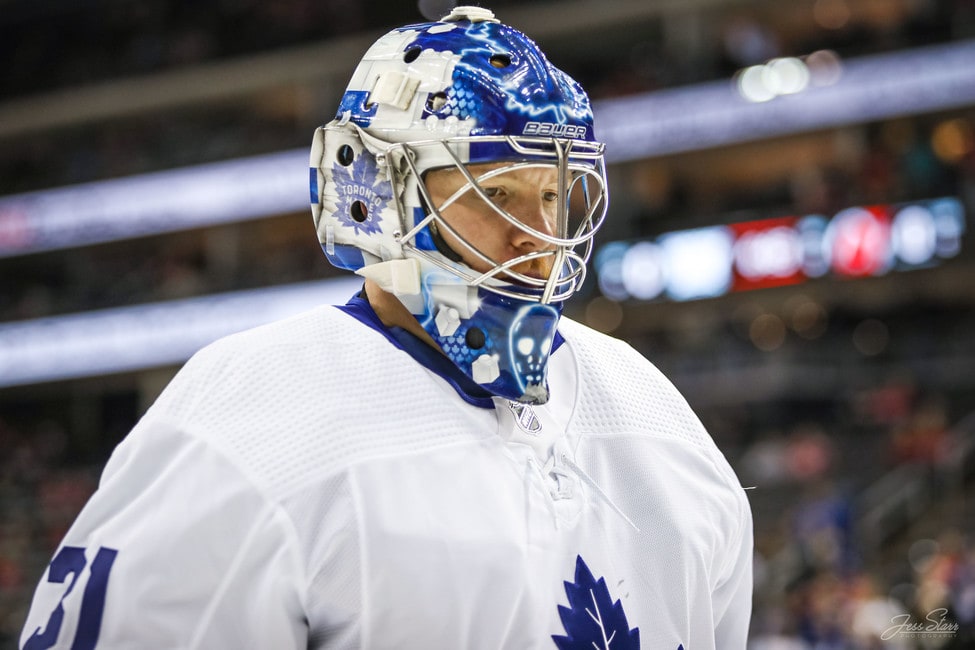 In addition, as most Maple Leafs fans will tell you, Andersen's never been able to carry his team past the first round of any playoff series. That simply isn't good enough in Blue and White nation, and this might be Andersen's last chance in Toronto to prove his value.
Andersen can become an unrestricted free agent at the end of the 2021 season, and how he plays will likely settle the Maple Leafs' next move. Will the organization seek a goalie replacement; or, will Andersen earn the right to renegotiate a bigger contract with either the Maple Leafs or another NHL team?
What's Next for the Maple Leafs?
In my post yesterday, I suggested that Maple Leafs' fans would likely hear some decisions about the 2021 NHL season. However, I wasn't wise enough to guess that the Canadian provincial governments might become a hold-up for the NHL's plans to go forward. I should have seen that possibility.
Related: Maple Leafs News & Rumors: Sparks, Hyman, Vesey & Keefe
Suddenly, I'm not sure how this decision might impact Canadian hockey fans. Right now, I've been enjoying watching the Raptors on television even if they aren't in Toronto. I'm no longer sure how the season might unfold and, probably like all other Maple Leafs fans, will be watching the news over the next few days.
---
---