In today's NHL rumors rundown, the Washington Capitals are being supportive of Henrik Lundqvist's decision to stay away from hockey, but what will they do in regards to the backup goaltending opening? How will the St. Louis Blues use the cap space created by Alex Steen's retirement? Are the New York Rangers poised to make a big free agency splash next offseason? The Oilers have Jesse Puljujarvi in transit towards Edmonton and how many games will Frederik Andersen get in Toronto to turn things around?
All that, plus more in today's rumors update.
Capitals Need a Backup Now
Rory Boylen of Sportsnet is writing that the Washington Capitals now find themselves in a tricky spot with news that goaltender Henrik Lundqvist can't start the season with the team. Due to a heart condition, Ilya Samsonov is going to have to carry to majority of the 56 starts if that's the amount of games the NHL plays in 2020-21.
Boylen points out that the Capitals could explore the free agency market but that the free agent pool for goalies is a little thinner than it once was. Free agent options include Craig Anderson, Ryan Miller, Cory Schneider and Jimmy Howard. If the Capitals stick in-house, they have 28-year old Pheonix Copley and 24-year old Vitek Vanecek.
Between the two netminders, they have 29 games of NHL experience.
Related: Blackhawks News & Rumours: Bowman, Kane, Crawford, Bettman & More
How Will Blues Use Steen's LTIR Money
Jeremy Rutherford of The Athletic notes that with the retirement of Alexander Steen, the St. Louis Blues will have some money to use after they place the veteran on LTIR. They will use some of that $5.75 million to sign restricted free agent defenseman Vince Dunn.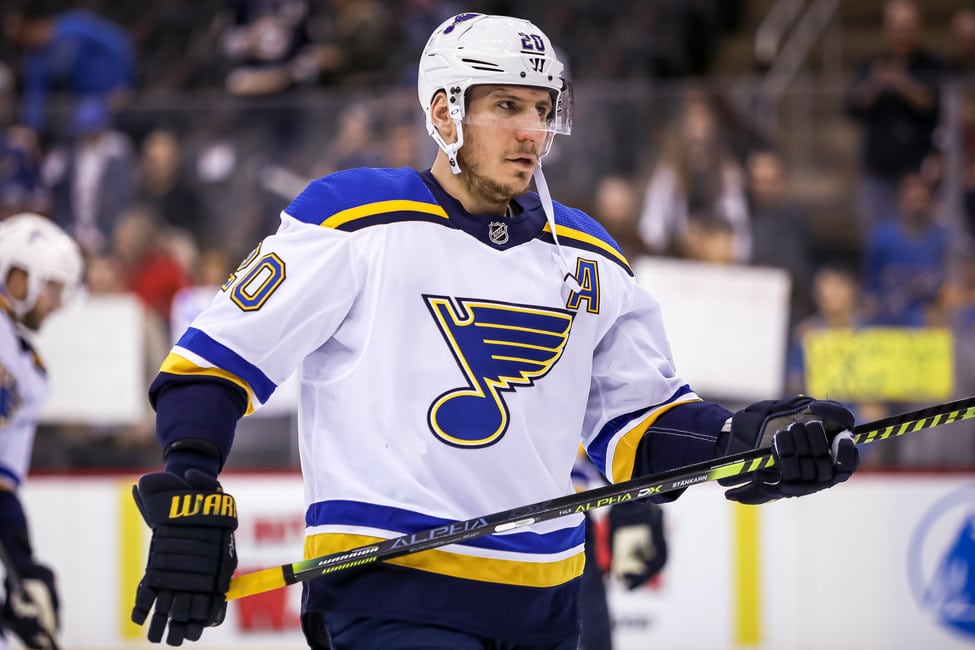 Rutherford writes:
They are currently $1.2 million over the NHL's $81.5 million salary cap with restricted free-agent defenseman Vince Dunn still unsigned. That total includes the cap hits for Steen ($5.75 million) and Vladimir Tarasenko ($7.5 million). By putting both of them on LTIR, the club can exceed the cap by $13.25 million; however, Tarasenko is expected to be back, so the Blues likely won't "borrow" from his $7.5 million.

source – 'Blues' Alexander Steen retiring after 15-year NHL career because of injury' – Jeremy Rutherford – The Athletic – 12/17/2020
Matt Larkin of SI.com and The Hockey News believes the Blues could use that cap relief to add a scoring winger. Names like Mike Hoffman, Mikael Granlund and Andreas Athanasiou come to mind and NBC Sports' Adam Gretz adds Erik Haula to that list as well.
Oilers' Puljujarvi Headed to Edmonton
Oilers' forward Jesse Puljujarvi is leaving Finland for Edmonton today. The former fourth-overall pick had spent the past year and a half playing for Karpat and finally signed a new two-year deal with Edmonton this offseason.
The Oilers are hoping he can turn some of his success overseas into success in the NHL and that the two-year, $2.35MM contract he signed in October winds up being a bargain for the organization.
Andersen Has 30 Games With Maple Leafs to Improve
Travis Yost of TSN is writing that the Toronto Maple Leafs have a difficult decision to make this season when it comes to their goaltending, specifically about whether or not last season was a one-off for Frederik Andersen. His numbers were not good and Yost believes he's got 30 games to turn it around or the Leafs will look at other options.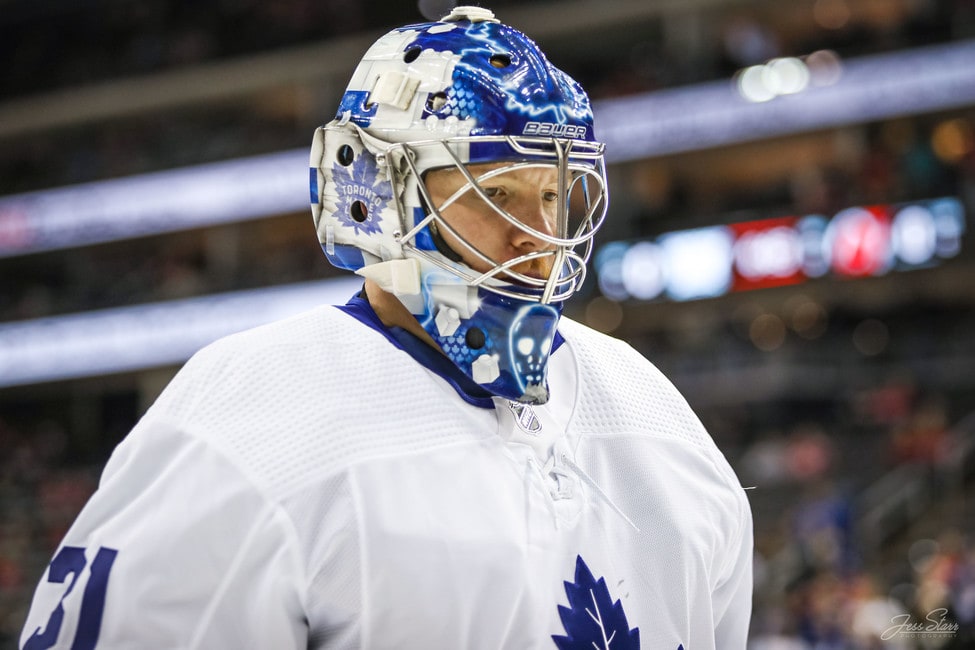 Yost writes:
Before last season, Andersen was as predictable and reliable a goaltender as you could find in the league – not the most dominant of options, but a guy who routinely would provide value at the position. But there is little doubt last year's campaign has complicated matters enough for Toronto; doubly so with limited internal options in the case of an emergency. Is he really beginning an age-induced downswing, or was it just a multi-month slump?
Yost suggests that if Andersen doesn't have a strong 30 games, the Maple Leafs will be busy in the goaltending market trying to make changes.
Related: Red Wings 12 Days of Hockeymas: 7 Art Ross & 7 Frank J. Selke Trophies
Rangers Could Make Big Jump Next Offseason
The staff at The Athletic took a closer look at the New York Rangers unusual cap situation and noted that with $13 million allocated to six buyouts and another $10 million in potential performance bonuses, this is going to be a transition year for the team. It will be next offseason where they can really make strides by adding pieces that will help them contend.
They write:
With $9 million of the buyout money coming off the books, and the end of one of their only remaining bad contracts (Brendan Smith), the Rangers will be flush with cap space a year from now, with between $10 million and $15 million to use in free agency.. 

source – 'How we'd run the Rangers: Temper expectations, for now, and contend in 2021-22' The Athletic – 12/16/2020
Keep in mind, some of that money will need to be saved to extend Mika Zibanejad.
Dubois and Barzal Talks Picking Up
Pierre LeBrun of TSN reports that talks with restricted free agents Pierre-Luc Dubois and Mathew Barzal have picked up and both the Columbus Blue and New York Islanders may be getting good news on that front.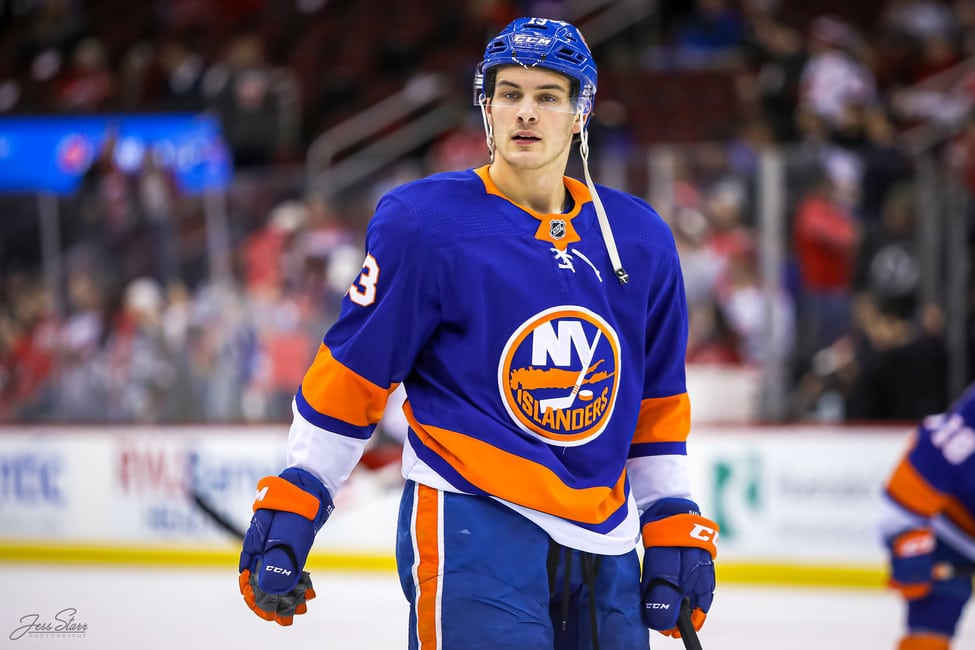 LeBrun said of Dubois:
"And, on the one hand with Dubois, his agent Pat Brisson, who was on our podcast this week, said that talks suddenly over the last little while here started to pick up with the season looking like it was going to return. I spoke with Blue Jackets' general manager Jarmo Kekalainen on this day and he said it's a priority to get Dubois signed before training camp started and he was confident he would do so. And certainly, it seems like there are a lot of positive vibes in that negotiation.
In respect to Barzal, agent is veteran J.P. Barry is being said to have consistently stayed in contact with the Islanders and the team has talked short-term, medium-term, and long-term deals. LeBrun said, "Again, getting a positive vibe out of that negotiation and we'll see where that goes."
---
---
Catch up on all the latest NHL Rumors