The Pittsburgh Penguins have always been one of the most active teams in the trade market and even though the pandemic has slowed down the number of transactions, expect some in-season tinkering from general manager Jim Rutherford.
The Penguins sit with a full roster of 23 NHL contracts and have roughly $1.3 million in current cap space. This amount jumps up to over $3 million in wiggle room at the trade deadline and gives Rutherford enough flexibility to add one big piece or an assortment of smaller contracts.
So if the Penguins are looking to add around the deadline, who would be going the other way for Pittsburgh?
Pierre-Olivier Joseph
The 21-year-old Joseph who was acquired in the Phil Kessel trade back in June of 2019, could find himself on the move if the Penguins are looking to acquire a top-six forward or a top-4 defenseman. The former first-round pick spent last season in Wilkes-Barre/Scranton where he collected 17 points in 52 games. Known for his poise and fluid skating abilities, Joseph is getting close to becoming NHL ready and still holds solid trade value on the market.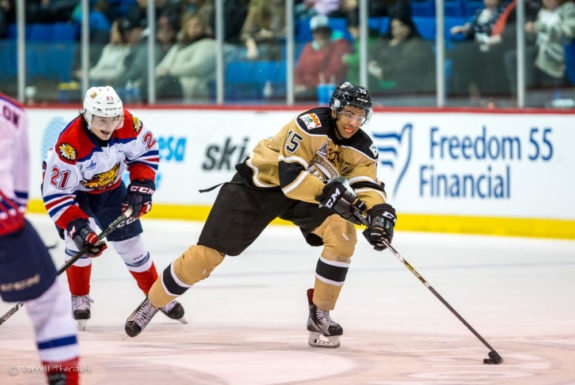 Last season was Joseph's first as a pro, so expect to see his development take a giant step in year two and year three. While the Penguins won't certainly give Joseph away at will, if the team is making a "blockbuster" type of trade, expect to hear Josephs' name departing the team. It always seems easier for a general manager to trade a player that he never drafted.
Jared McCann
McCann will be one of the Penguins to watch this upcoming season as he'll be given the keys to the third-line center role, and for the Pens, hopefully, will run with it. The 24-year-old is blossoming into a solid two-way player and last season chipped in with 14 goals in 66 games.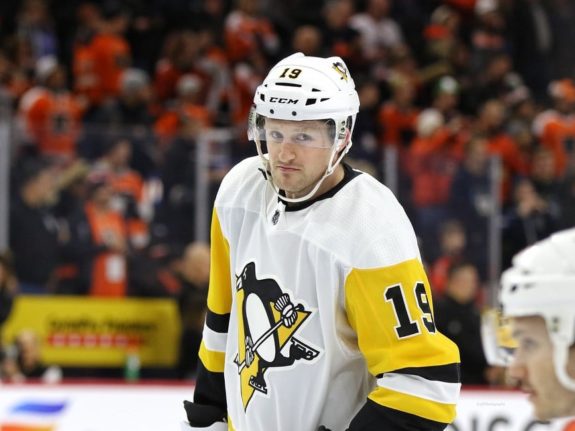 Rutherford and his management team will keep an eye on McCann this season to see if he's capable of filling in for Sidney Crosby or Evgeni Malkin if an injury was to occur in the Penguins' top-two lines. If the team feels McCann isn't ready, perhaps they evaluate his future with the club.
There's going to be a long list of talent on the trade market this season and if you want to acquire talent, you have to give up talent, and McCann packaged with a draft pick or prospect could fetch a big haul in any trade. He's signed at a very reasonable number of $2.94 on the salary cap for this season and next, and will still be a restricted free agent when his deal expires. Something for GM's around the league to consider when evaluating any offer.
Kris Letang
It's always tough for Penguins fans to hear Letang's name come up when talking trade but the fact is he's still a solid defenseman in the league. Letang will be 35-years-old when his contract expires in Pittsburgh, so Rutherford will be keeping a close eye on Letang's performance this season.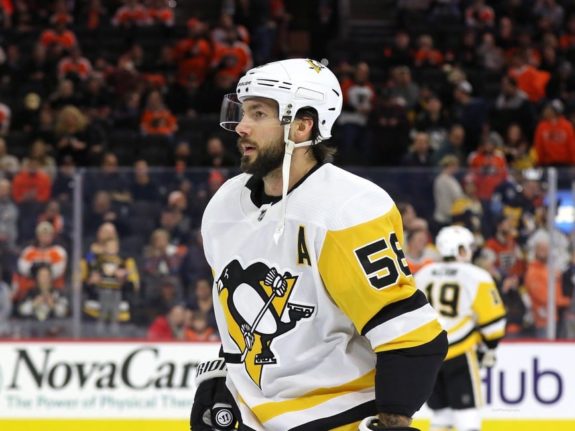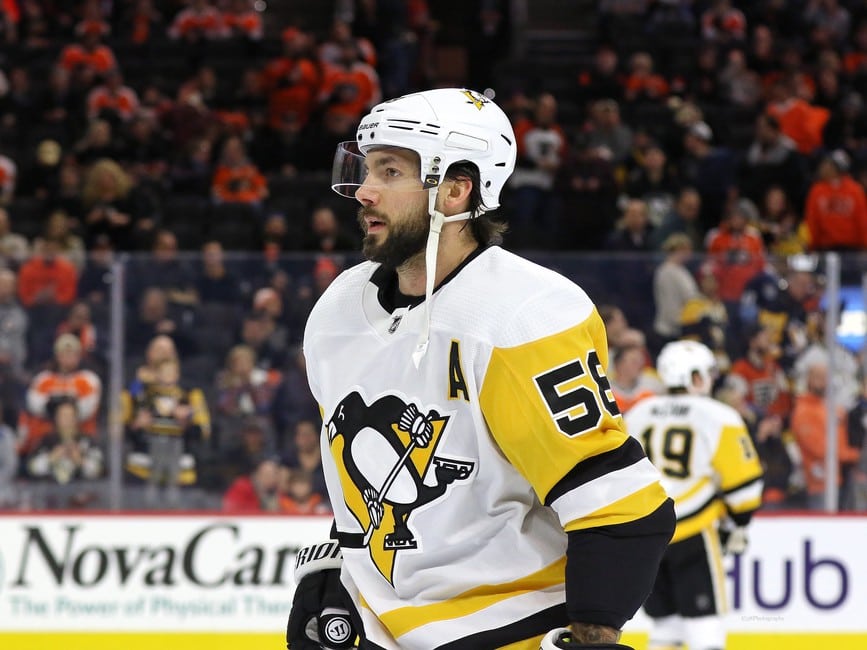 With the likes of Marcus Pettersson, Brian Dumoulin and Michael Matheson all signed long-term, and John Marino not going anywhere anytime soon, Letang could be pushed down the lineup. With two-years left on his hefty contract the team may be better suited to package him out of town. Depending on where the team sits in the standings around the trade deadline this season, Rutherford could make some calls to what the market looks like. Letang holds some trade protection and submits a list of 18 teams he can be traded to.
The Penguins only have one draft pick in the first five rounds next season so if Rutherford does decide to move Letang, expect to see a top-6 forward and a high draft pick coming the other way.
The Penguins' roster is set as they await word on when exactly training camp will begin in 2021. The team holds high expectations for themselves, and so does their management staff. If the team looks like they have Stanley Cup potential, expect to see a few new faces brought in for the stretch run.
The NHL is a give an take business. Unfortunately for Penguins' fans, sometimes it's tough to say goodbye to your favorite players.
---
---